Isaias may be gone, but soils across the Southeast and Mid-Atlantic are still saturated from the heavy rain the tropical cyclone brought to the region earlier this week. Over the last several days, some area have seen more than 8" of rain.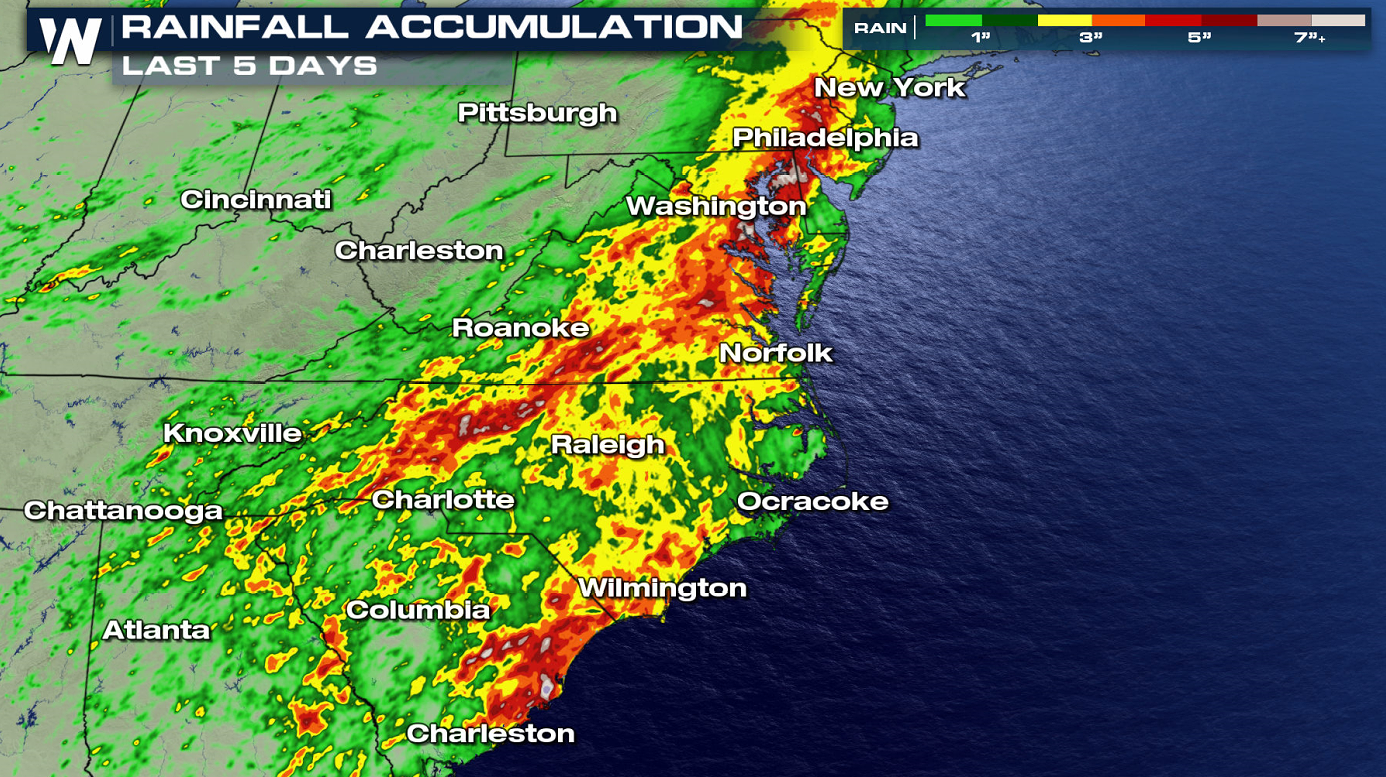 With additional thunderstorms in the forecast that may produce heavy rain rates, flash flooding will be a lingering concern on Friday night, potentially into Saturday morning. Some of those thunderstorms will have the potential to turn severe, mainly with the threat of damaging winds, which can more easily down trees when the soil is soaked. The Weather Prediction Center (WPC) has issued a risk for flash flooding for Friday night. Some of the thunderstorms will have the potential to produce damaging wind gusts, upwards of 60 mph.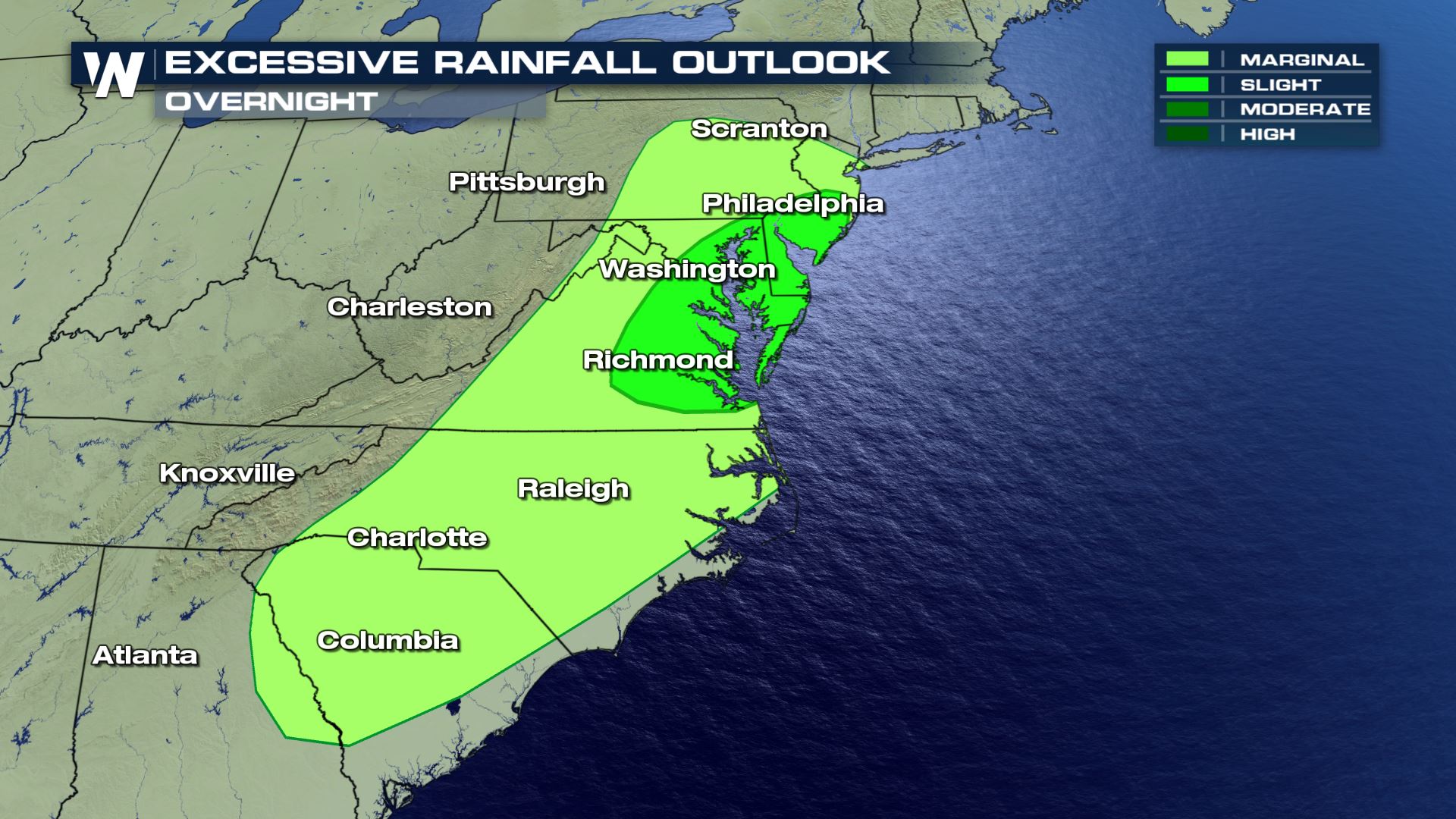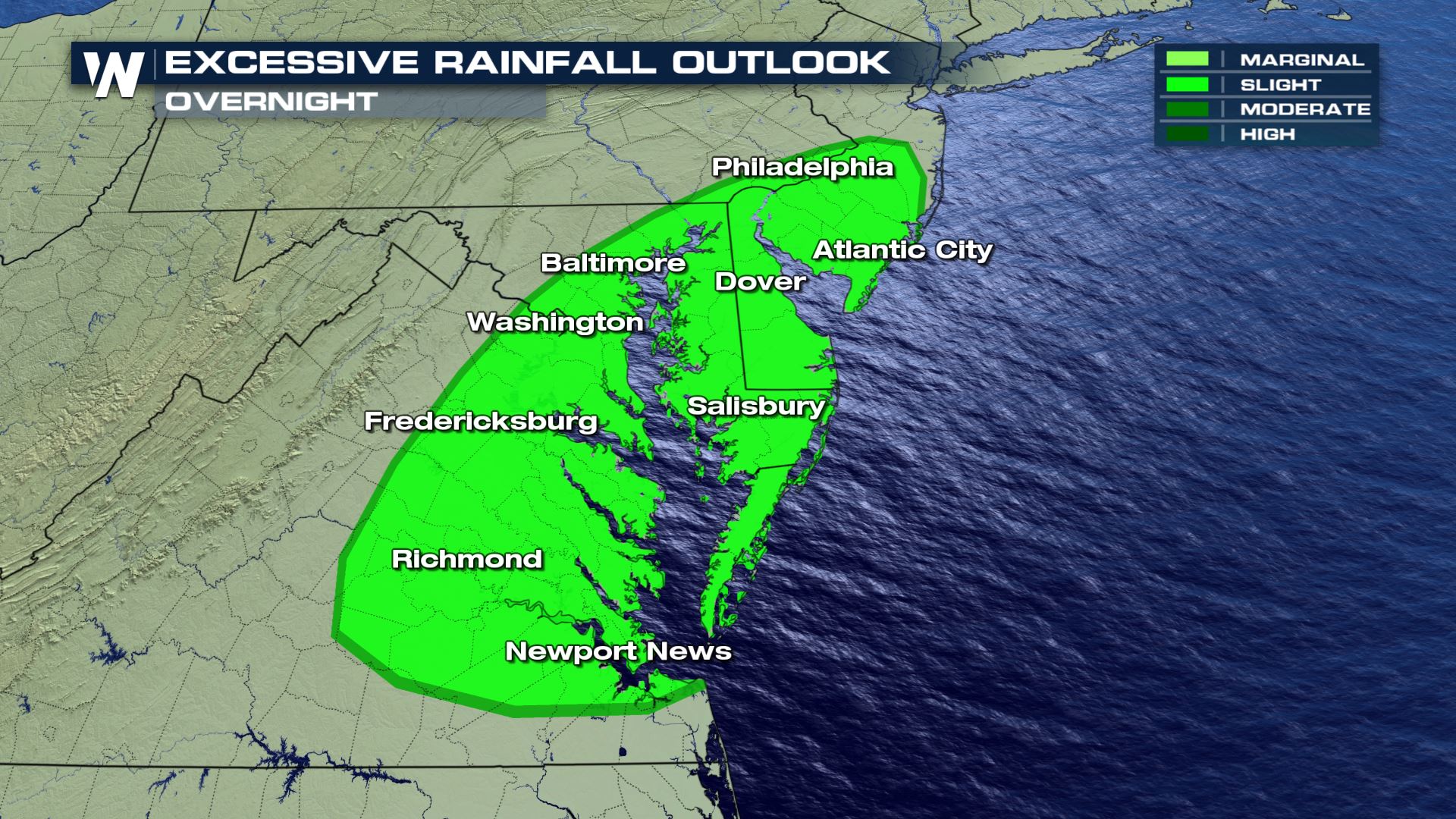 Forecast
Isolated storms may hit with the potential to produce additional heavy rainfall and gusty winds. The stationary front is expected to produce additional thunderstorms in the region Friday, with the potential again for heavy rain and strong wind gusts.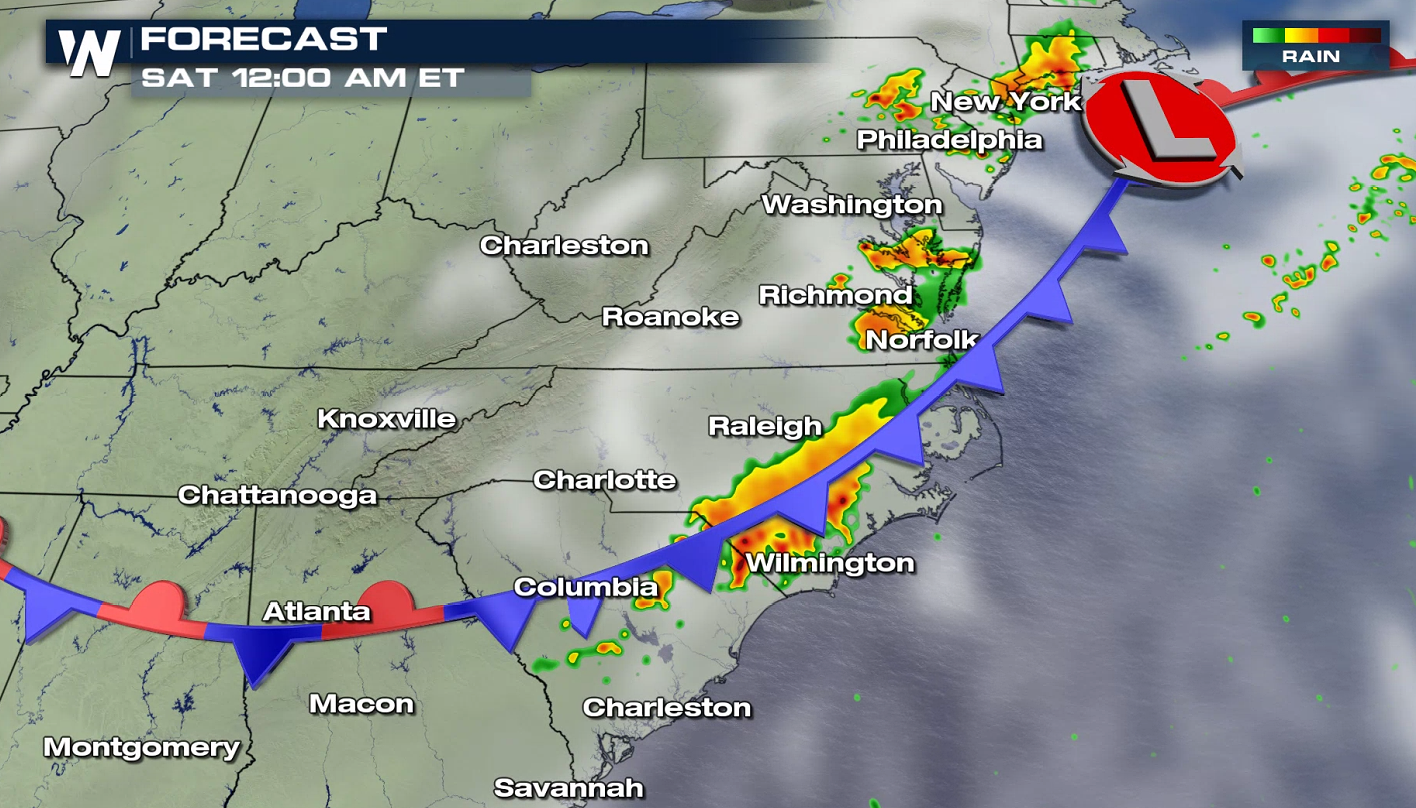 Additional accumulation through the next several afternoons is estimated below. Some rain totals may top 2-4 inches, leading to the potential for flooding and flash flooding.
In addition to live coverage of these storms, flash flood warnings and severe thunderstorm warnings are always scrolling at the bottom of our broadcasts. This article will be updated as additional forecast data becomes available.