Monsoon season is in full swing across the southwestern US. The season usually lasts until late summer/early fall. It is when a low pressure center sets up across the Baja Peninsula allowing a conveyor belt of moisture to begin flowing in the dry, somewhat arid climate that is the desert southwest.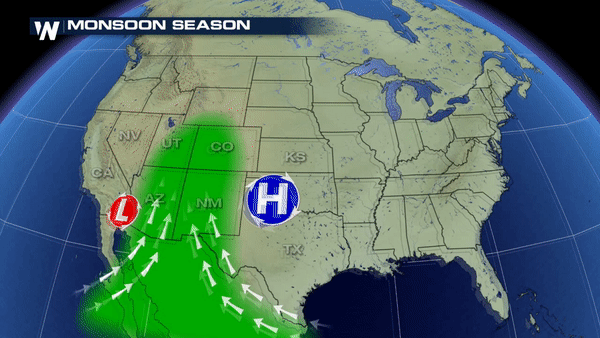 This is great news as many of these locations are already dealing with extreme drought stricken conditions. Unfortunately, this has also left the area vulnerable for wildfires and several active wildfires have already charred thousands of acres so far this year.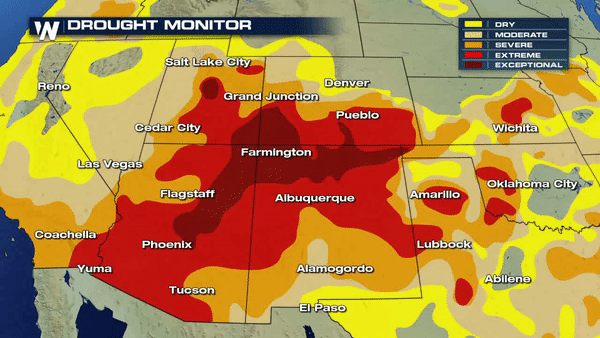 For example, burn scars left from the Ute Park Fire are currently under a flash flood warning until later today. Flash flooding can develop easily on charred ground as the soil composition repels the water instead of soaking it in leaving the layer underneath to become loose, shift and slide yielding dangerous mudslides and debris flow for low lying areas.
Flash flood watches are in effect for Western Colfax county for parts of this burn scar area. https://twitter.com/NWSAlbuquerque/status/1017169378549338113 Flash flood warnings are in effect for much of the other burn scar areas across the southwest.  Durango, CO is under a flash flood warning as well where the 416 Fire has been ongoing. The rain is very beneficial in helping to mitigate this fire further as it is not yet completely contained but the side effect will be the risk for mudslides/flooding through the evening as more slow moving showers and storms develop over the area.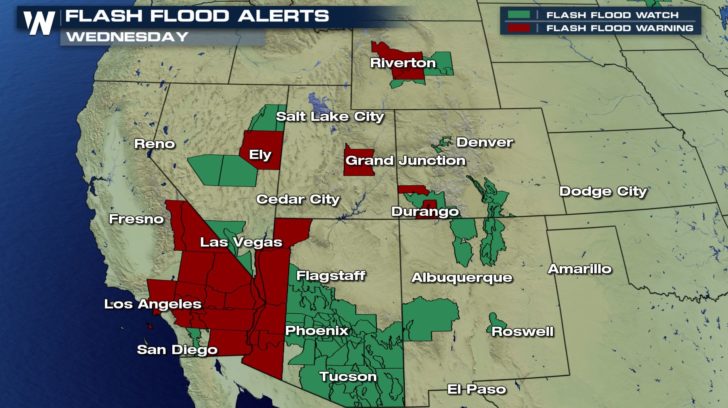 Pay attention to the warnings in your area and remember you can get flash flooding even if it hasn't rained in your location. If you live in a low-lying area around any of these burn scars you should pay close attention over the next several days as more rain is in the forecast.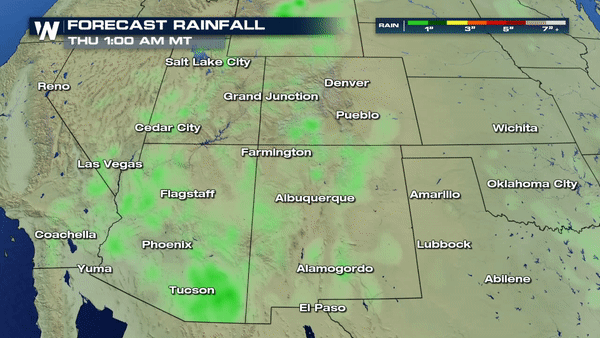 Cell service is also very spotty in this part of the country so if you plan to be out hiking or in desolate regions do not rely on your cell phone for flood warnings. This is why a NOAA Weather Radio is a must have. Stay safe, friends Meteorologist Merry Matthews