https://www.facebook.com/WeatherNation/videos/756892158024051/ Rainfall rates of 0.25" - 0.75" have overwhelmed the Southern California Landscape today, causing life-threatening flash flooding across multiple counties. The pictures below show the power of mudslides and debris flows during flash flooding events. The Marin County Sheriff's department details the rescue of a woman trapped inside her home:
"Early this morning, we received a report from a concerned citizen about a mud slide and a home that slid off from Sausalito Blvd into a home on Crescent Ave. One of our deputies was able to talk to a woman that was inside the home that slid off the hill. The woman was trapped inside and could not get out. The Deputy talked to her and attempted to keep her calm. The Fire Department responded and was able to remove the woman from underneath all the rubble. Fortunately, the other home was vacant and no serious injuries were reported. We are so grateful the woman is ok and we want to thank the Fire Department for saving this woman from what could have been a terrible tragedy."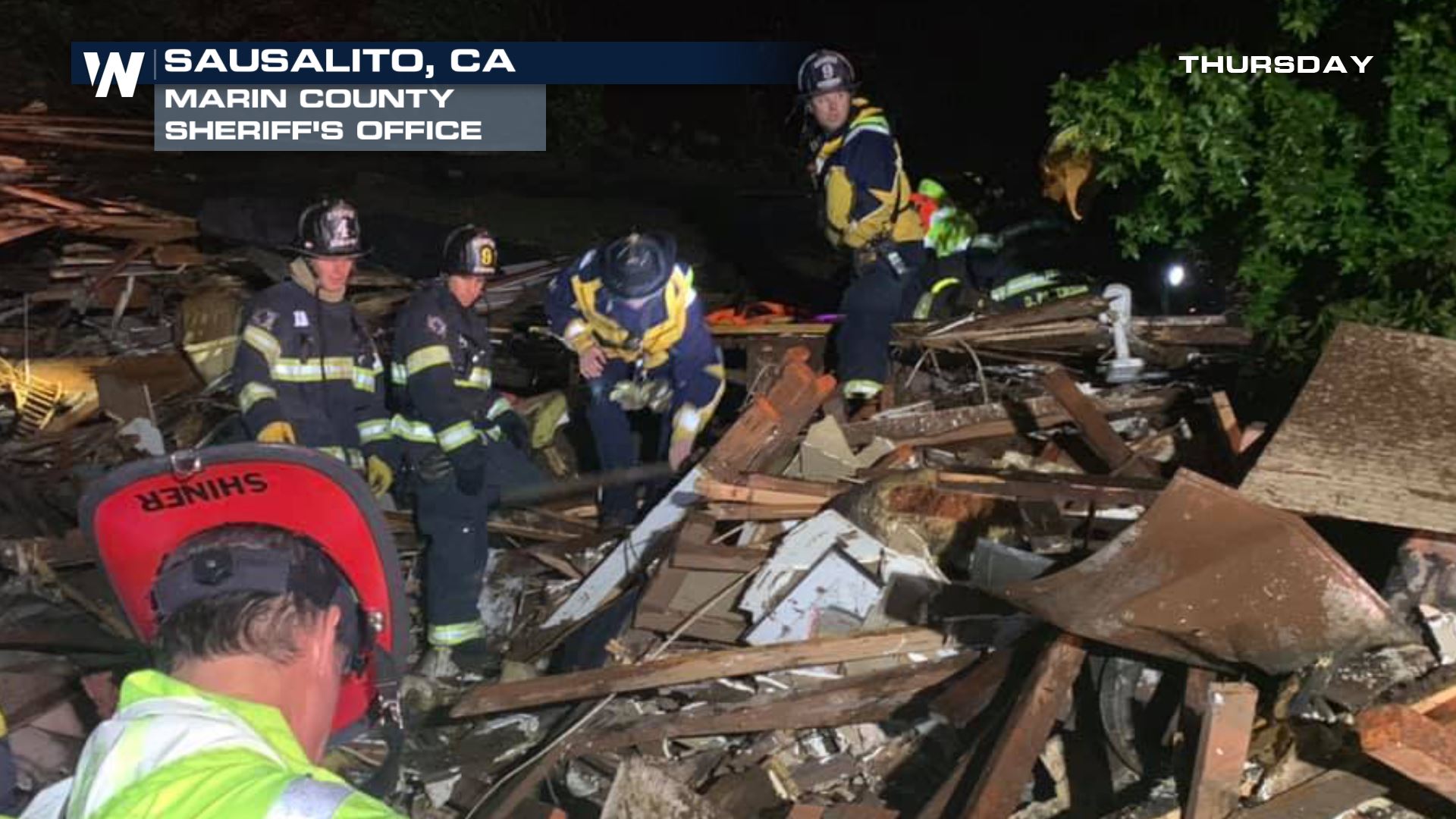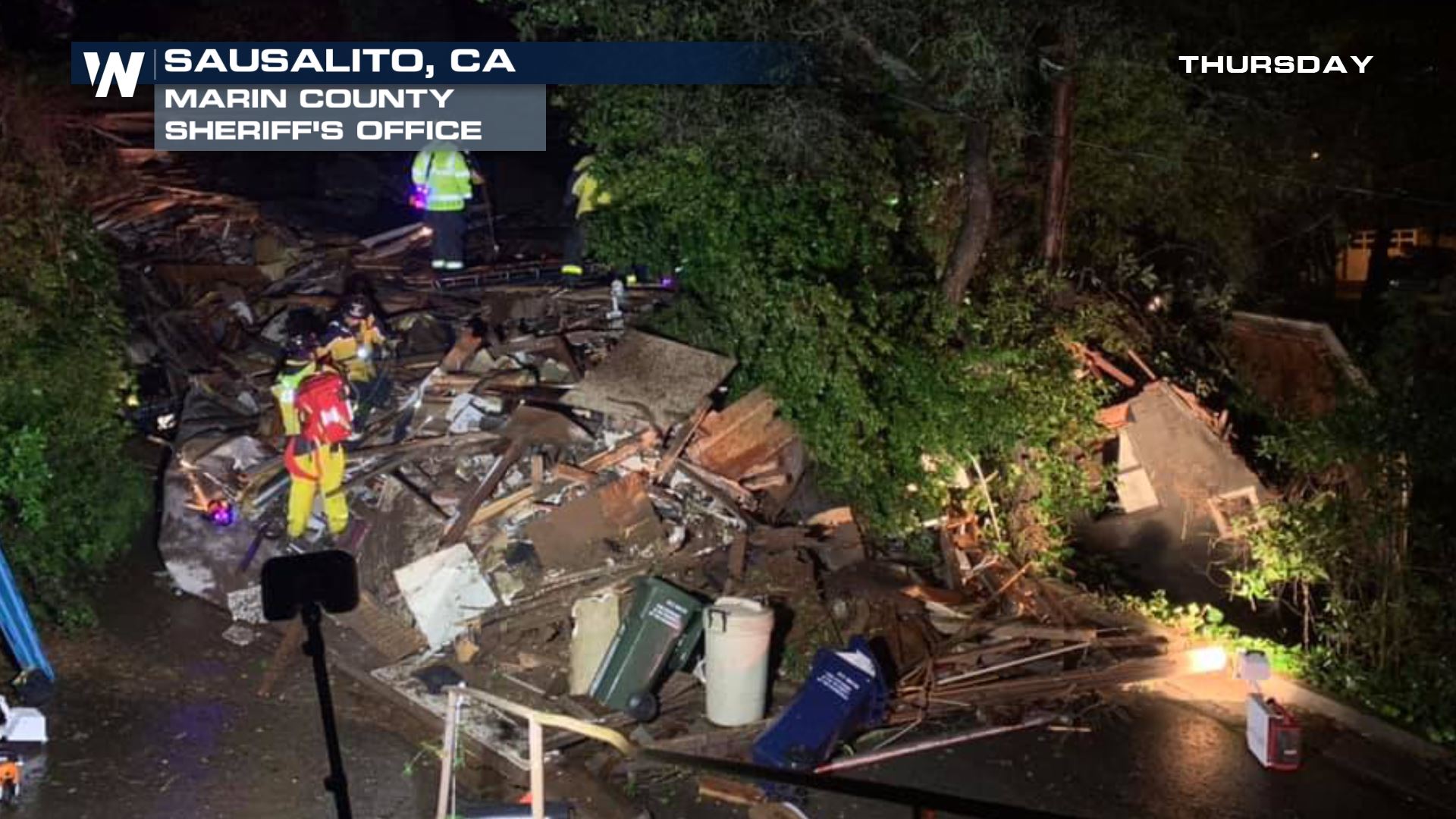 Meteorologist Meredith Garofalo details the event: https://twitter.com/WeatherNation/status/1096099189409214464 Road closures and mandatory evacuations are taking place across Orange County as well. Trabuco Creek is experiencing high water over stretching its banks in multiple spots. According to CalTrans, The Pacific Coast Highway (PCH/SR-1) is shut down in both directions at Seapoint to Warner Avenue in Huntington Beach for an unknown duration. Check with local authorities for updates and obey all posted road closure signs. https://twitter.com/OCSheriff/status/1096053071832961024 A Flash Flood Watch remains in effect for Southern California through the early afternoon from Los Angeles to San Diego.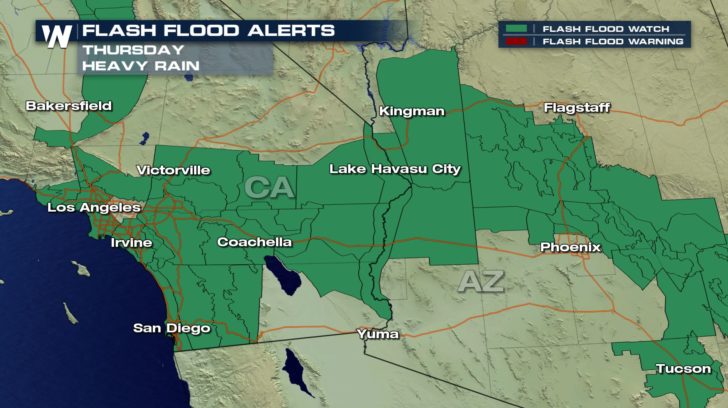 Flash Flood Warnings have already been issued for the Holy Fire, Valley Fire, Canyon 1 and Canyon 2 burn scars and surrounding areas. A warning means that you need to move away from recently burned areas. Life-threatening flooding of creeks, roads and normally dry arroyos is likely and the heavy rains will likely trigger rockslides, mudslides and debris flows in steep terrain, especially in and around these areas.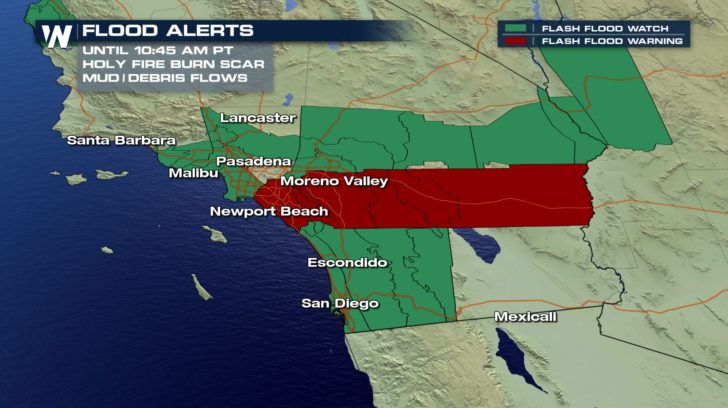 The heaviest rain is expected across parts of Southern California this morning and into early afternoon, clearing from west to east.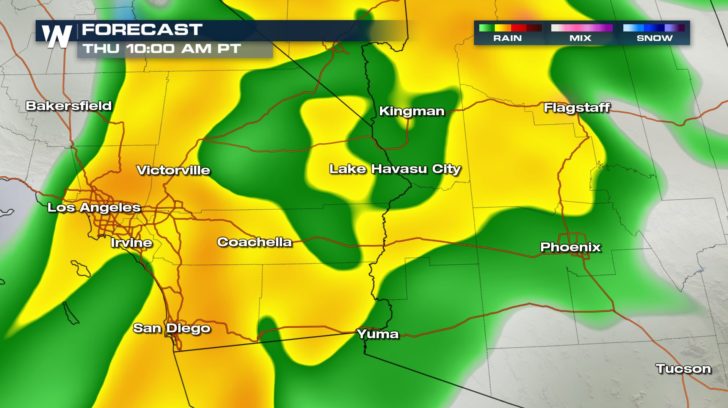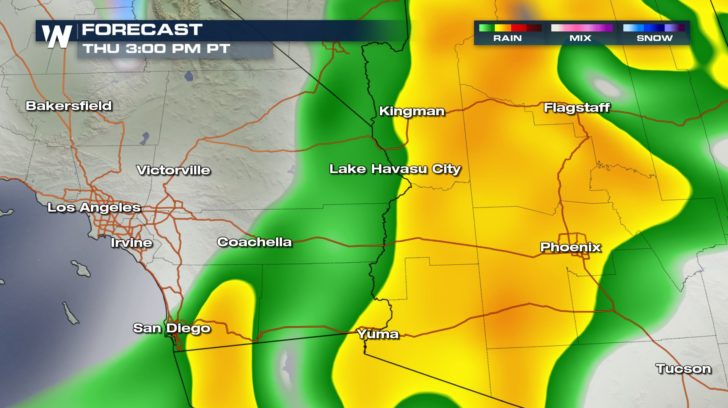 Peak rainfall rates during this period are expected to range between 0.50 and 1.00 inches per hour, with the highest rates focused across south and southwest facing slopes of the Santa Monicas and San Gabriels.  Overall storm totals in some spots could top 7".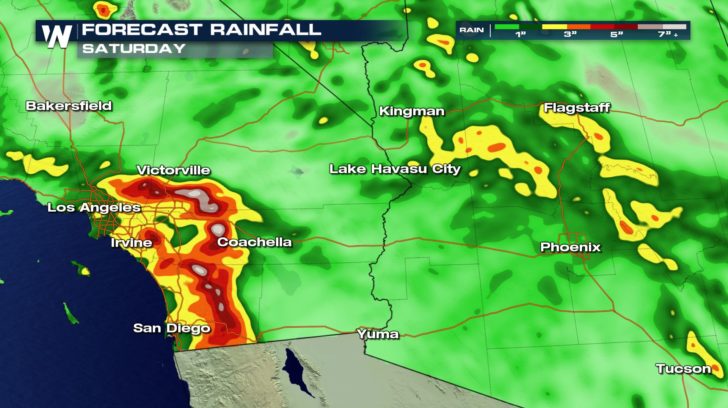 We will be following this story all morning on WeatherNation.
Meteorologist Meredith Garofalo