Flooding problems continue to worsen across portions of the Ohio Valley and Great Lakes. River flooding has prompted a
State of Emergency
in some areas of Indiana. The St. Joseph River is expected to crest at record levels around 13 feet, more than two feet above the previous record of 10.9 feet. Water rescues and evacuations have been ongoing.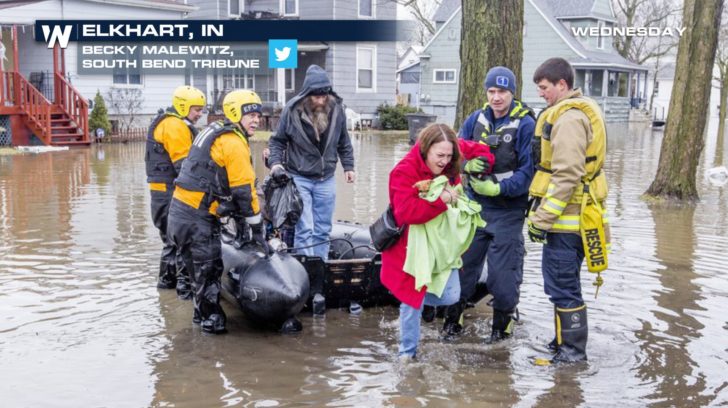 Boardwalks in Lansing, Michigan along the Grand River were submerged. 1.22 inches of rain fell, breaking a previous record of 1.04 inches, set in 1891. Even with less rain in the forecast for many flooded areas, flooding conditions are expected to worsen due to melting ice and snow. The St. Joseph River Walk in Mishawaka, Indiana, was under water on after record-setting rain fell across Michiana, the border towns of Michigan and Indiana. South Bend had received 4.29 inches of rain since the storm system began on Monday, breaking a rainfall record set in 2014. In Mishawaka, city officials had to close access to parks and streets because of the rising St. Joseph River. https://www.instagram.com/p/Bfb-hi3AHvq/
[Credit: Derrick Gilliam via Instagram/Storyful]
https://www.instagram.com/p/BfbilVUla-1
[Credit: Sara Rosenberg via Instagram/Storyful]
Flood alerts extend from the Northeast to the Mississippi Valley. Showers and thunderstorms will continue to produce heavy rain, with as much as 4" to 8" possible for areas along the Ohio and Mississippi Rivers.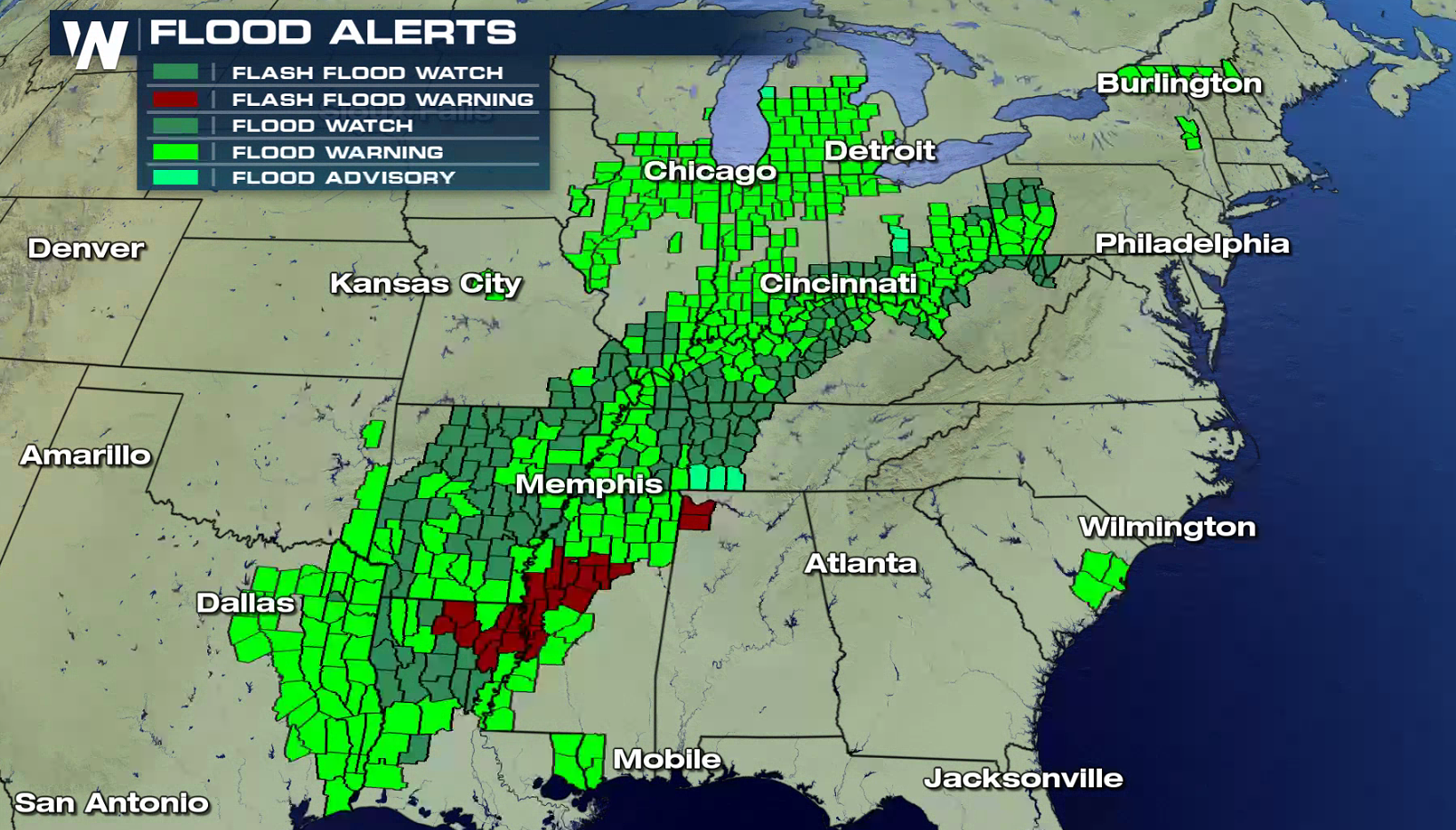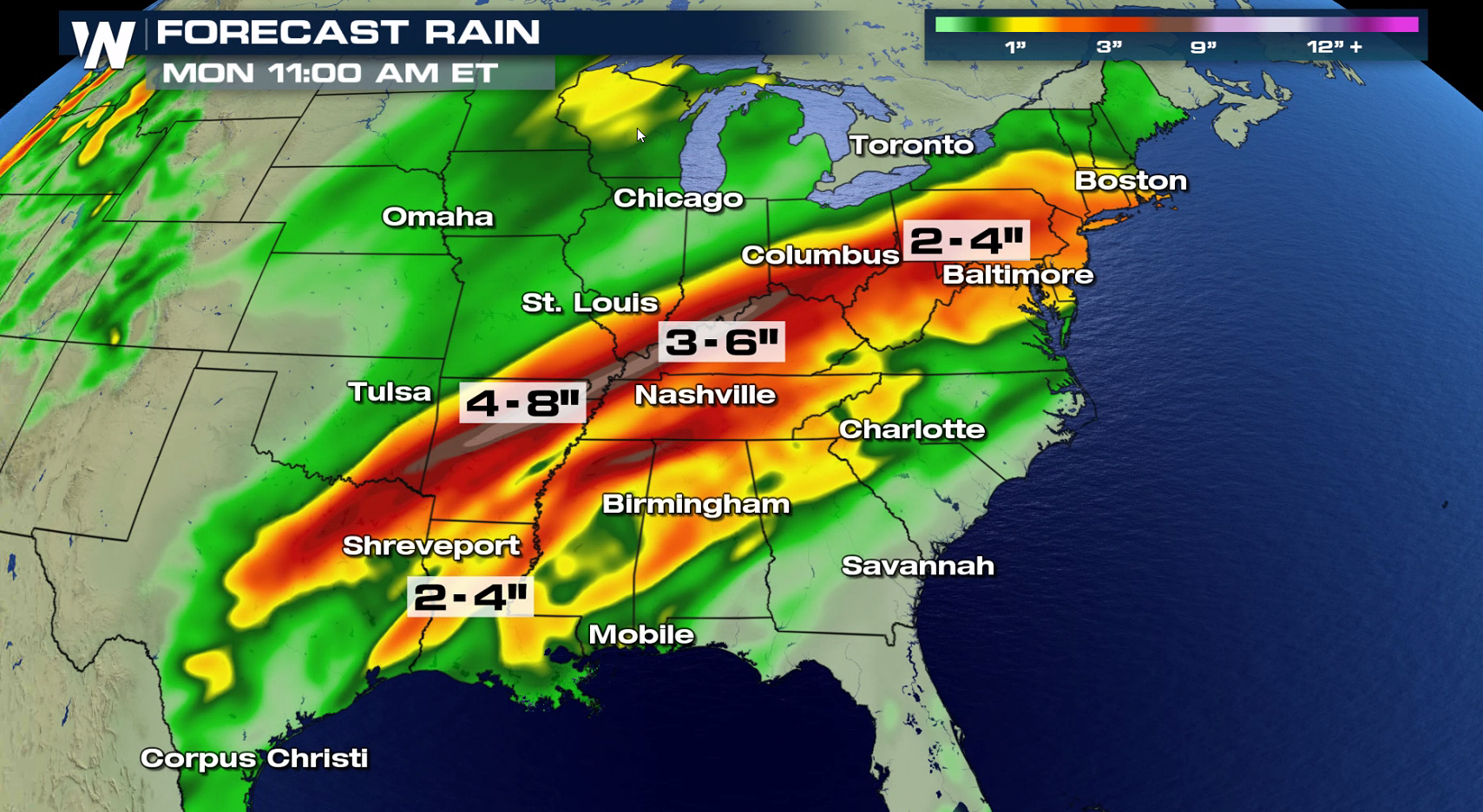 The slow moving low pressure center will aid in the development of heavy rain. Moisture levels in the atmosphere are climbing as higher humidity continues to flow into the region from the Gulf of Mexico.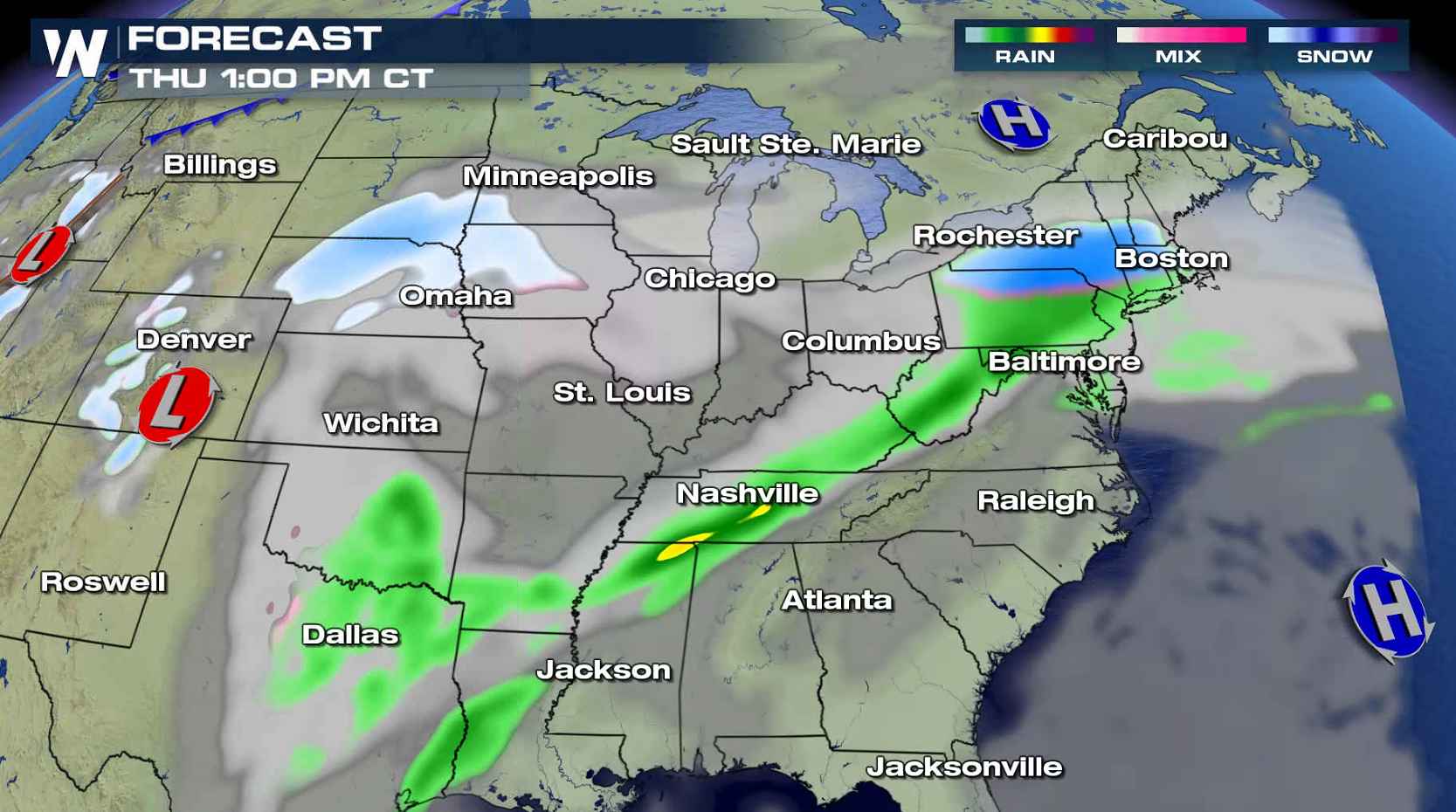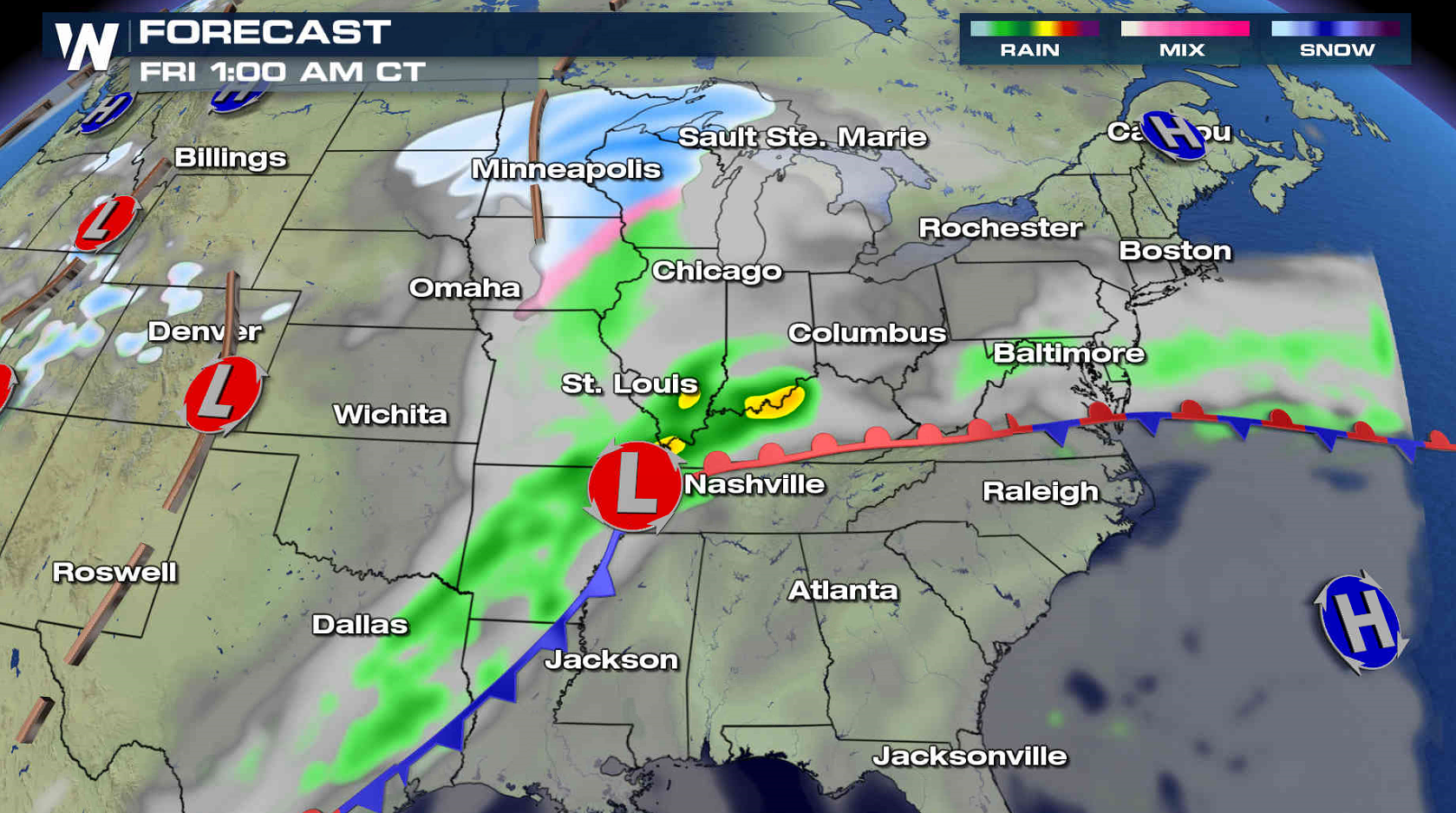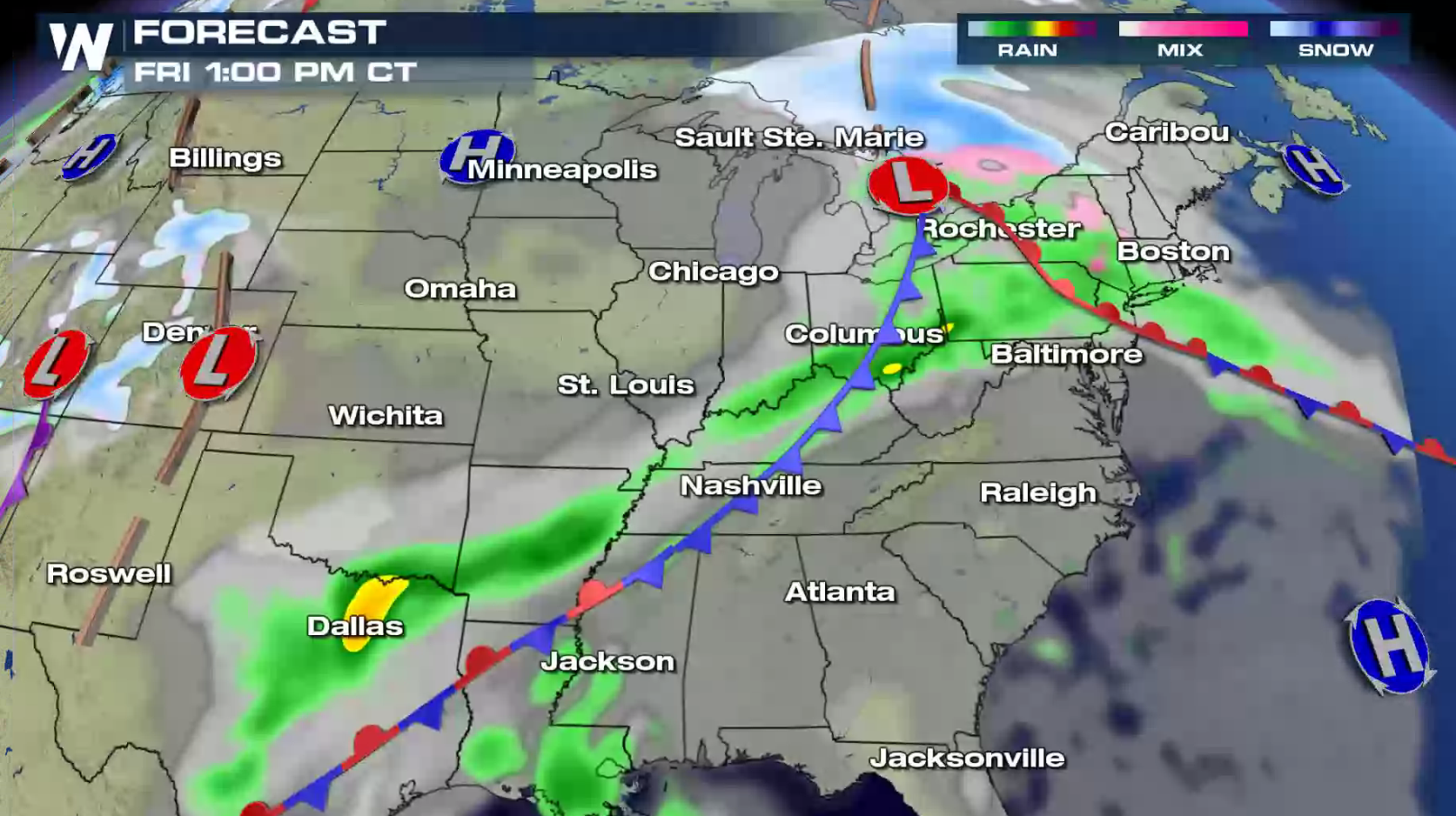 For WeatherNation: Meteorologist Mace Michaels