A stationary front will continue to generate heavy showers and a few strong thunderstorms up and down the East Coast through Thursday. Flooding will be possible along with a few strong storms.
Flood Outlooks
Flood watches and excessive rain outlooks have been issued for portions of Coastal New England through Thursday. In the flood watch, 1 to 3 inches of rain can be expected with some localized areas possibly receiving over 4 inches.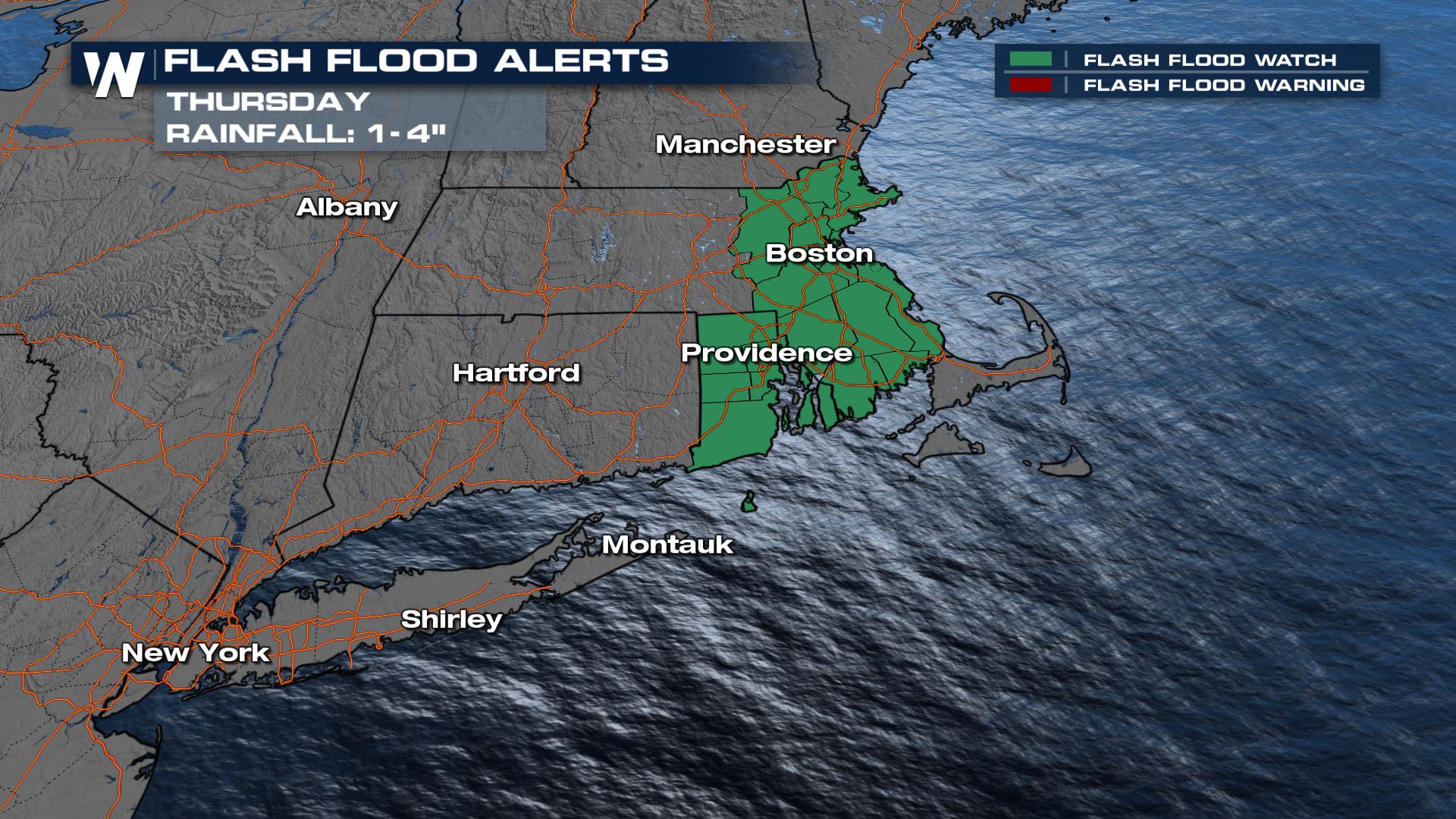 The flooding threat is expected to end around the early afternoon in Massachusetts on Thursday, but will continue into the evening in Coastal Maine.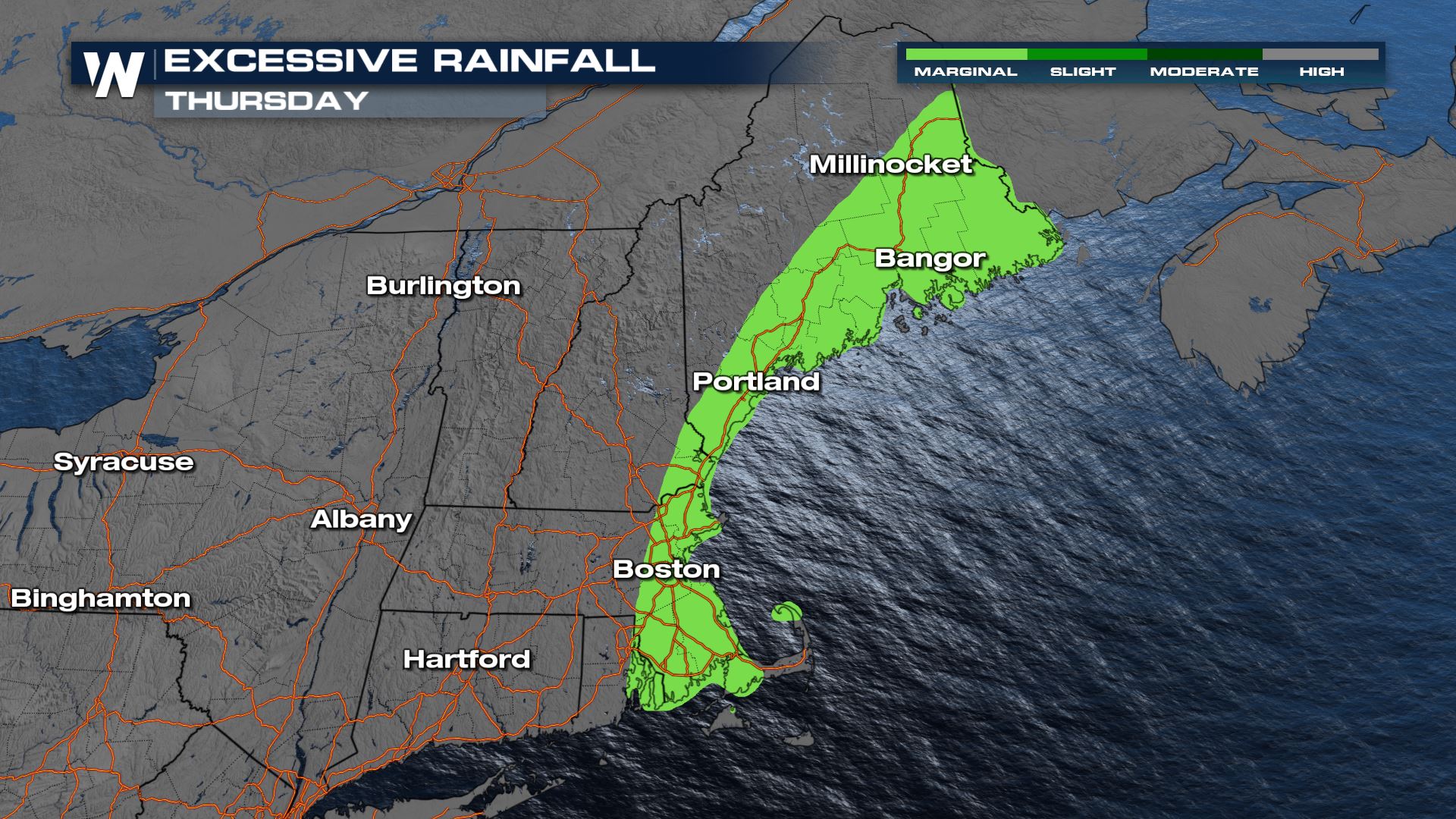 Forecast
The heaviest rain is expected into Thursday morning, though pockets of heavy rain will be possible on Thursday afternoon and evening in Maine as the surface low continues to propagate to the north.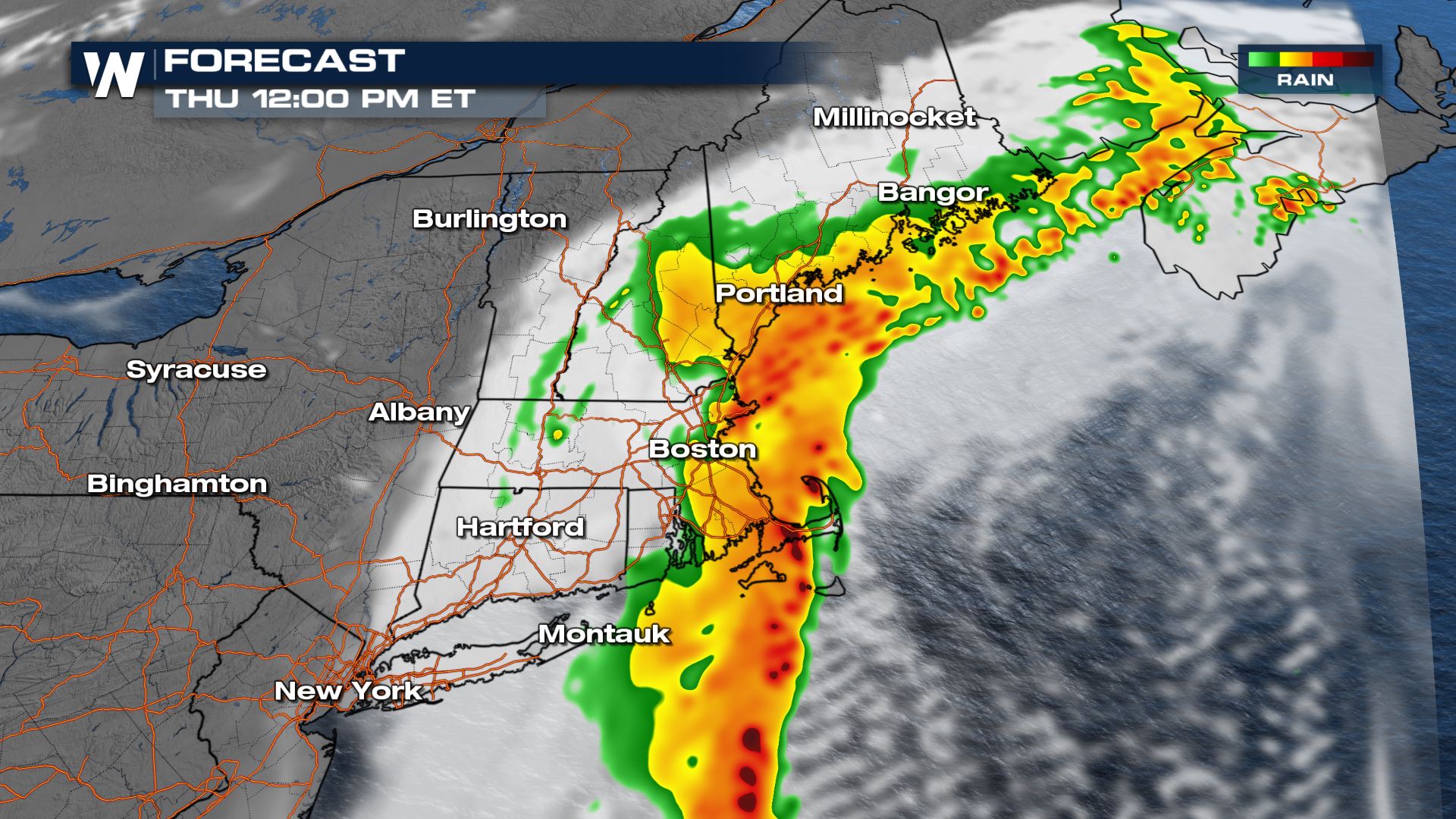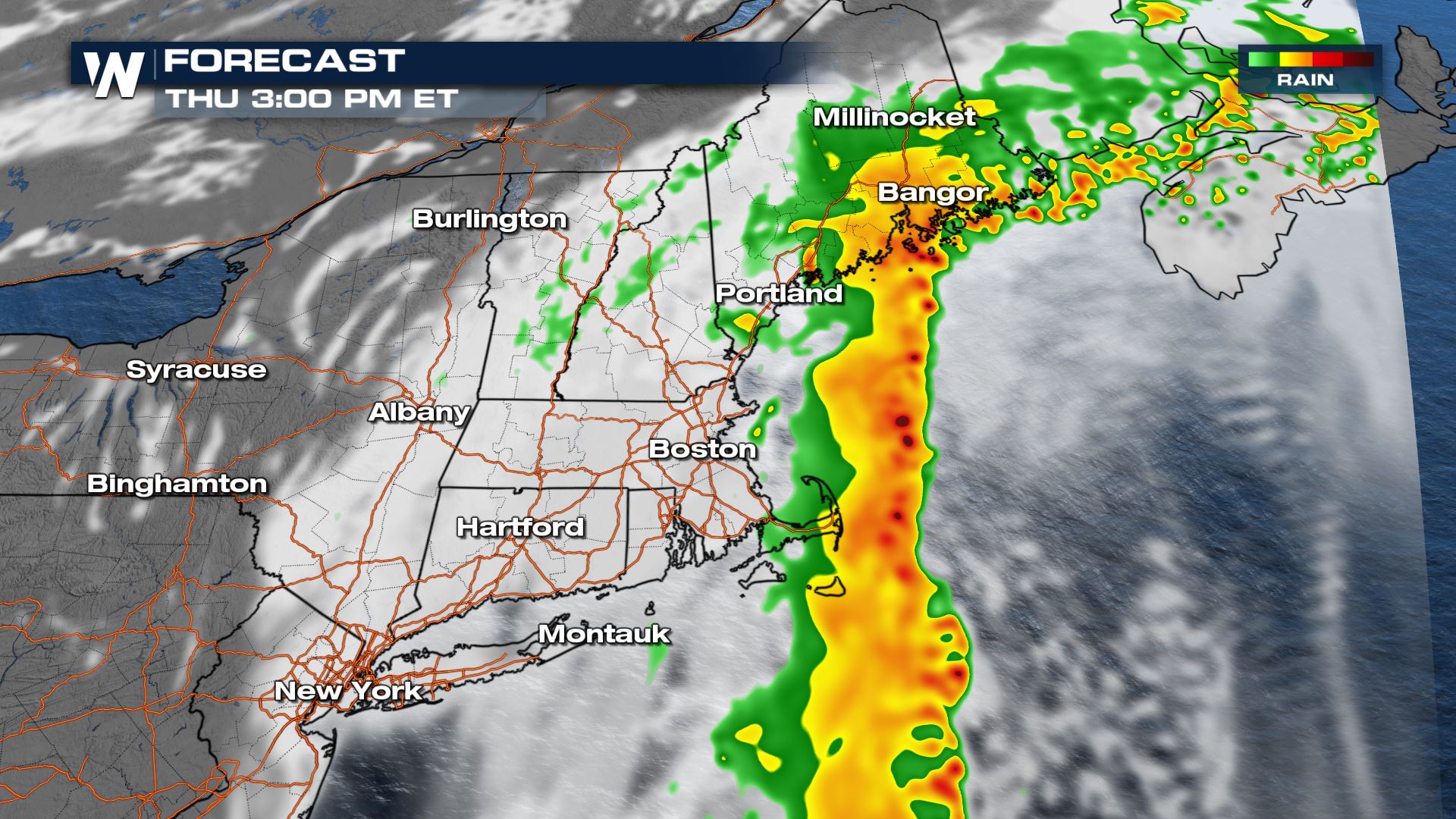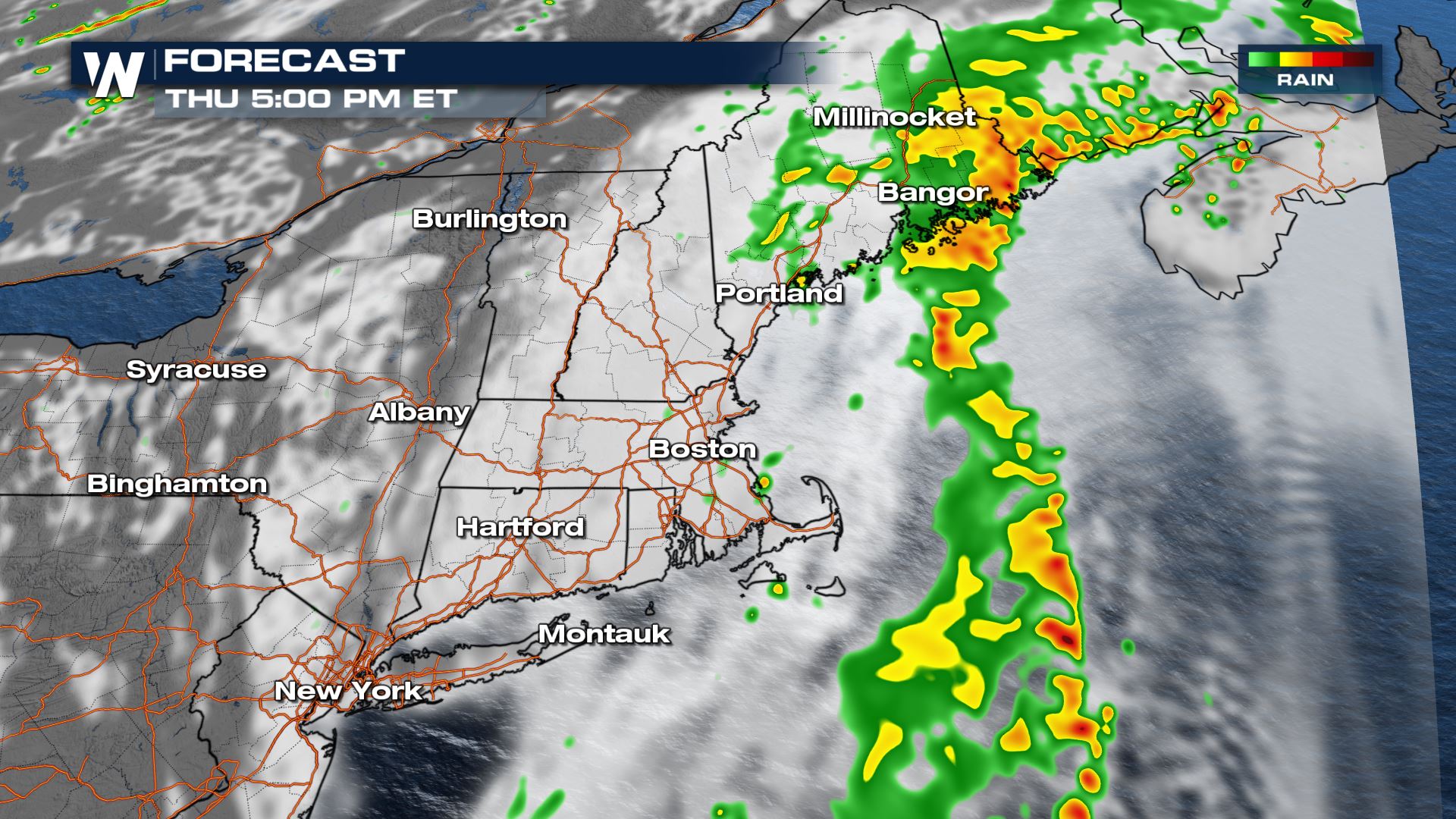 Forecast models indicate a corridor of 2-5 inches of accumulated rainfall is possible with isolated totals over 6-7 inches not out of the question.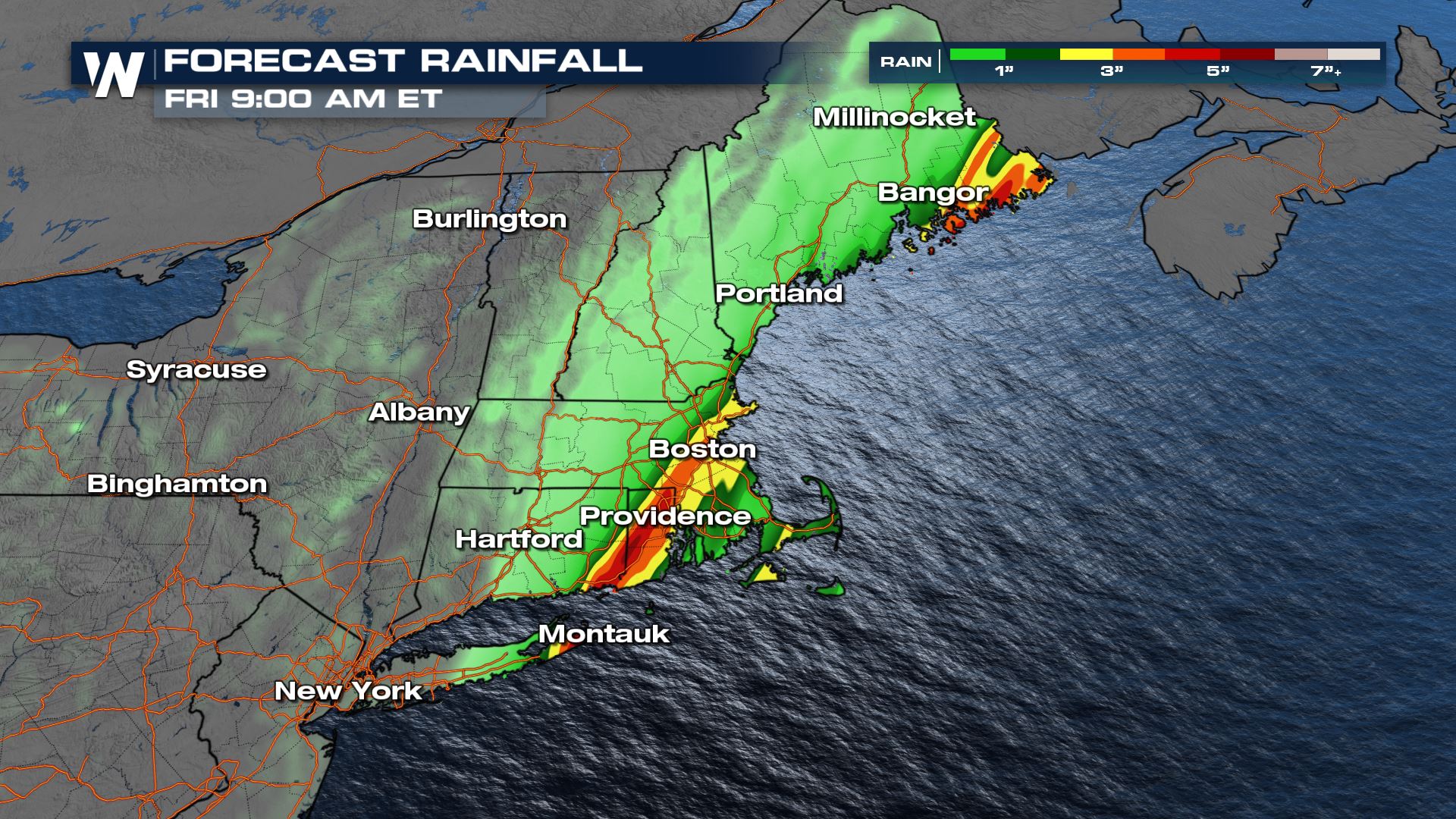 For the latest on the forecast for the Northeast, tune into the Eastern Regional Forecast at 10 past each hour, or access the segment on demand through the WeatherNation app.