An active morning of severe weather and heavy downpours Thursday led to flooding, and numerous tornado reports in Louisiana. As heavy, tropical rain poured in, widespread 3-6" of rain deluged the southern portion of The Pelican State. Some locations received more than 6 inches, including in Lafeyette. Rain totals as of 1pm CT Thursday had already topped 7 inches.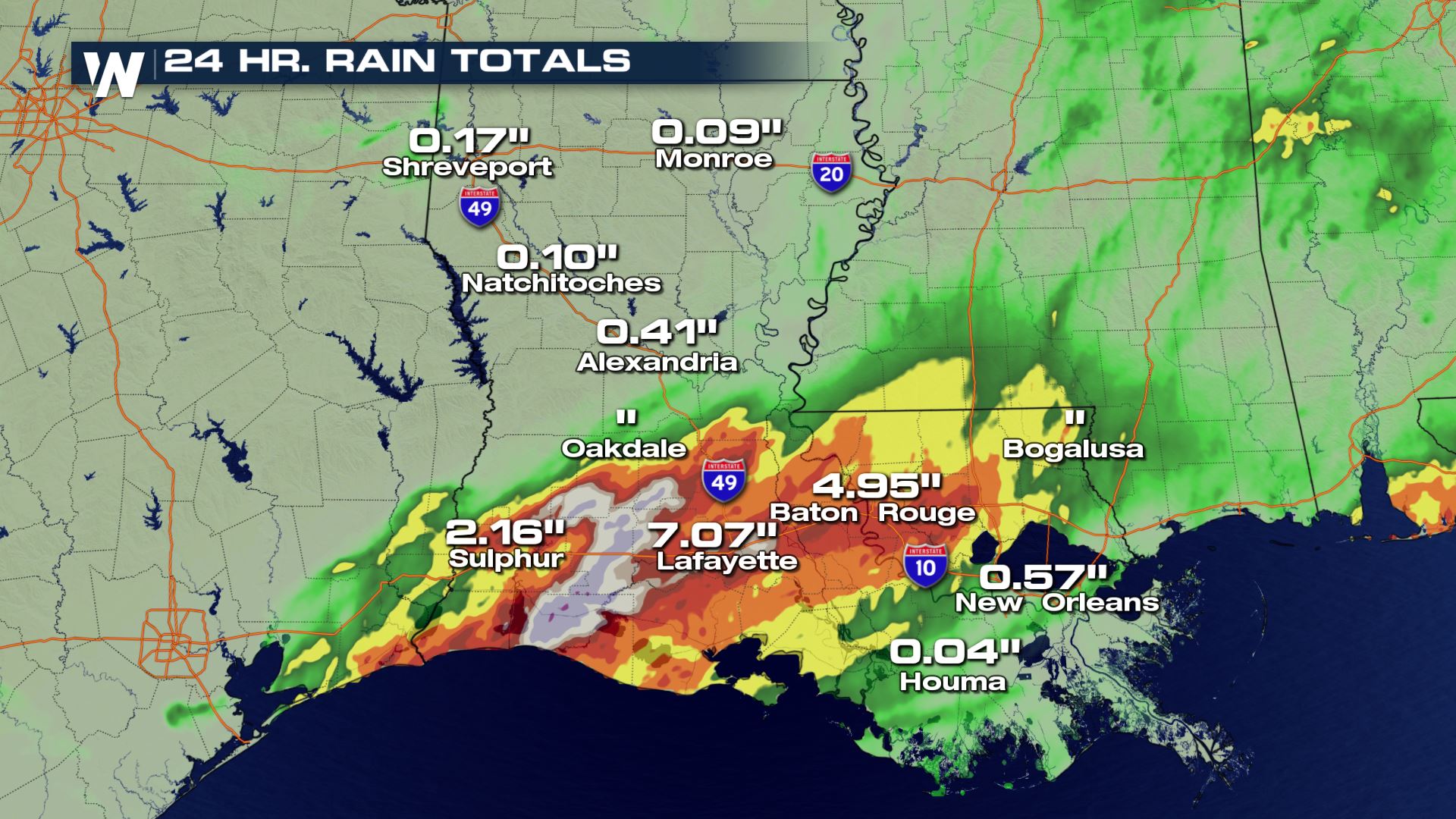 Rain led to numerous reports of flooding, including in the city of Baton Rouge. 
In a press conference
Thursday morning, Mayor Sharon Weston Broome says at least one person was killed due to weather. WeatherNation field correspondents were in the area, capturing visuals of cars and trucks stalled out in flood waters. https://youtu.be/i5Gf5ssJrzo Severe thunderstorms also developed within the bands of heavy rain. These storms produced localized wind damage and tornadoes as they rolled through the state. As of midday Thursday, at least four tornadoes were reported. Tornadoes were reported near Prairieville, Paincourtville, Sorrento, and Convent, Louisiana. The National Weather Service reports 5 people were injured in Sorrento. One person captured the tornado crossing the road right in front of them while driving through Convent. https://twitter.com/WeatherNation/status/1136667534046900224 Cars were tossed like toys as the storms rolled through Baton Rouge, causing damage at the local Baton Rouge General hospital https://twitter.com/WeatherNation/status/1136715723676368897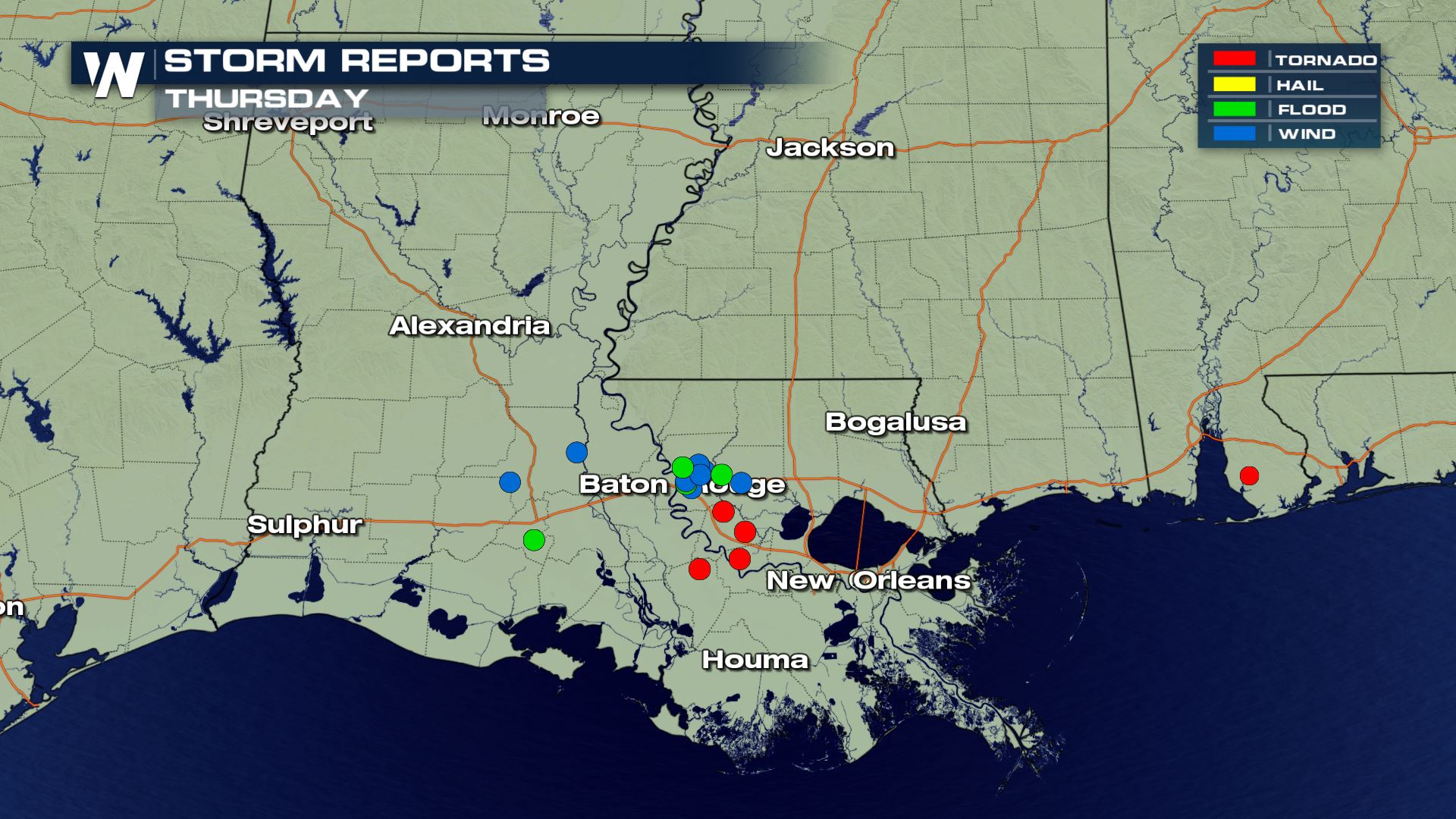 Stay with WeatherNation as we continue to follow the flooding and severe weather across the southern U.S.