Heavy rain will be the possible for the next few days across the East Coast. Since we have already seen plenty of rain over the weekend, the soil is already saturated and really can't absorb anymore rain. Especially when the rain is coming down in 0.5" to an 1" per hour. Widespread Flash Flood Watches are in effect for the Mid-Atlantic and Northeast to start the week. This means that flash flooding will be possible. Early on Monday morning, multiple water rescues were reported in Schuylkill County due to flash flooding.
The set up for this pattern is all due to how to upper level pattern is set in place. Ridges of high pressures are acting like blocks to keep the dip in the jet stream stationary. The jet is helping to keep around showers and storms and also transport a lot of moisture up the coast.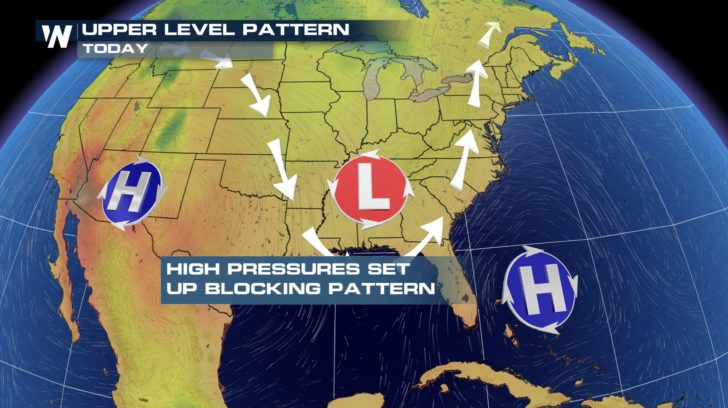 The rain will be heavy at times especially for the Mid-Atlantic into the Northeast. Primarily for areas like Washington, D.C. and north towards the Harrisburg area.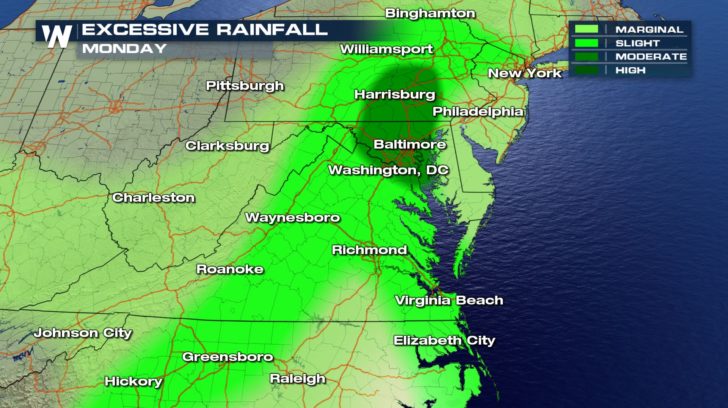 The rain continues throughout the week but the heaviest looks to continue into Wednesday. Throughout this week, some cities could pick up up to 10" of rain. All of this rain will keep the threat for flooding through the new work week.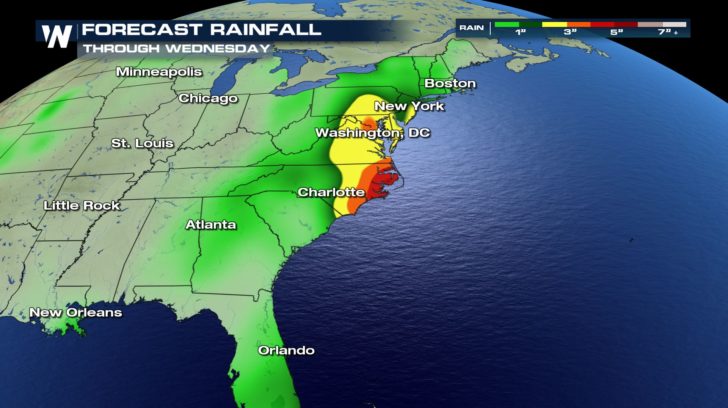 Remember to always be safe when it comes to flooding. Find a detour if roads are covered in water. As always, turn around, don't drown. For WeatherNation, Meteorologist Kate Mantych.