With
multiple rounds of storms
containing heavy rain on the way through the end of the work-week, we are seeing an increase opportunity for flooding across the middle of the country. Over the last 24 hours, around 3" of rain fell in parts of Kansas and Nebraska.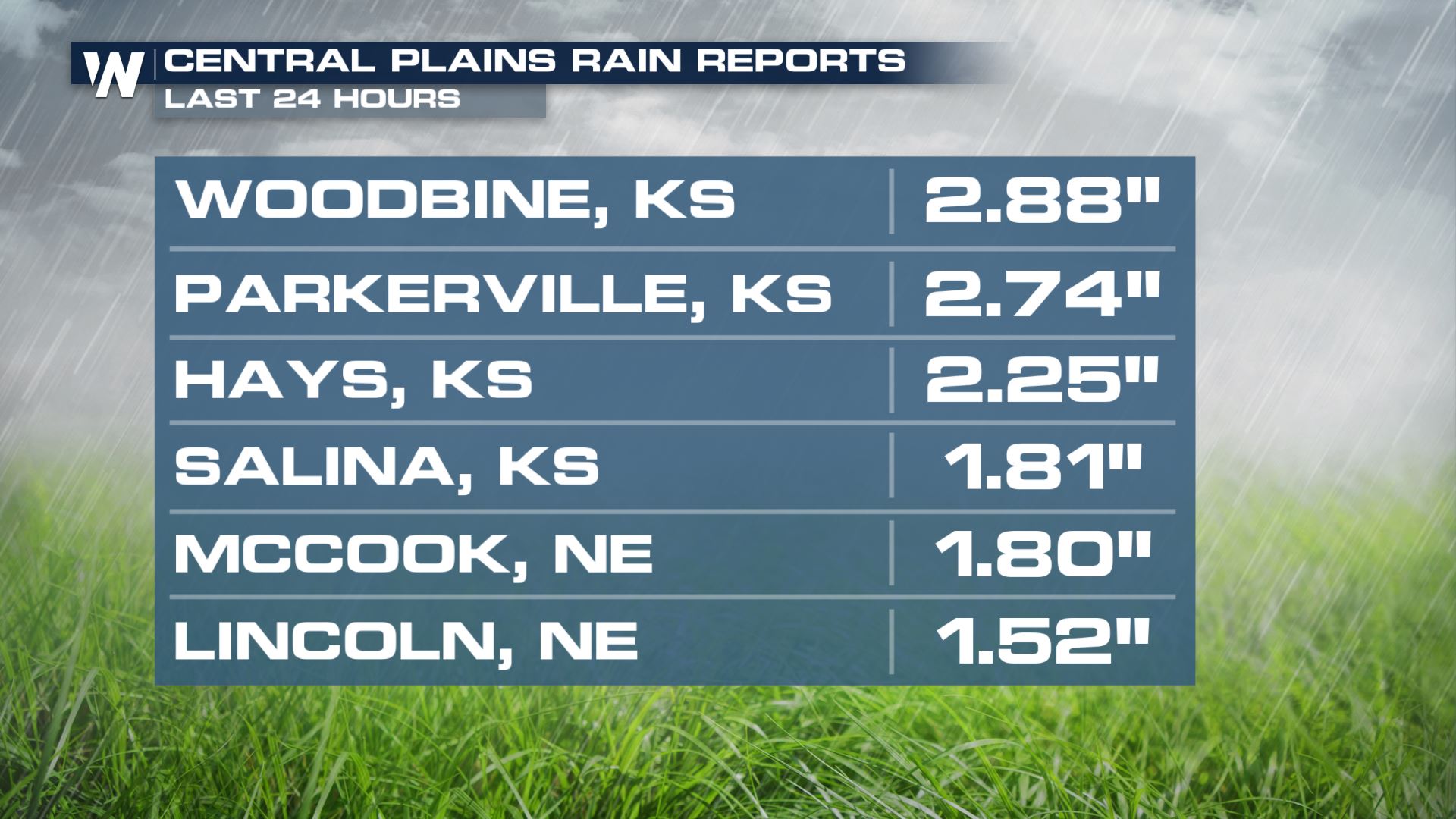 On Tuesday, there were reports of 2-4" of rainfall in Oklahoma. With already saturated soils, flooding is possible with more thunderstorms in the forecast.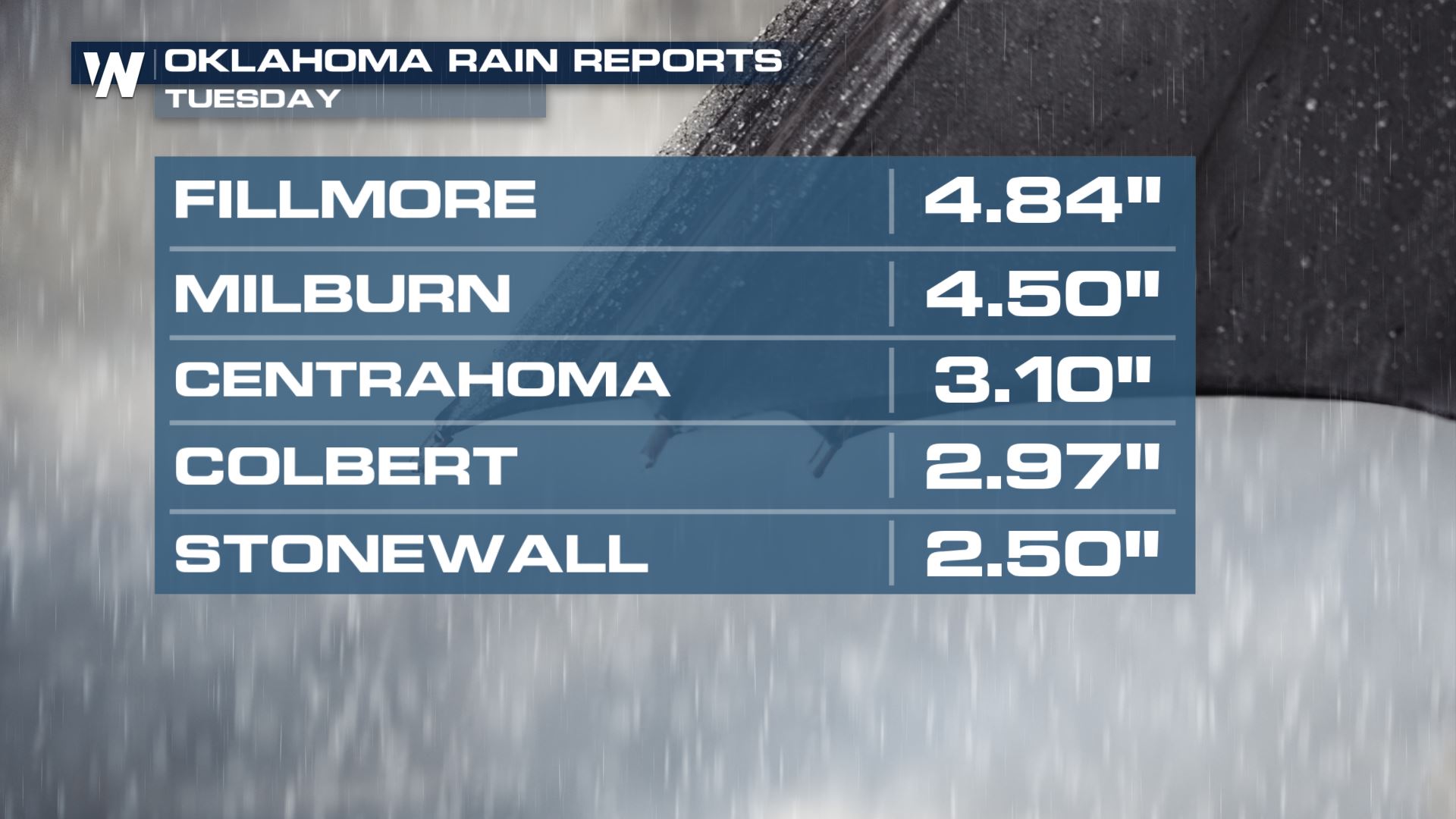 Alerts
As more storms develop in the coming days, we have the threat for flash flooding. There is a Flash Flood Watch for Northeast Kansas through this morning (Thursday). Rainfall of 1-3" is anticipated in thunderstorms, causing urban flooding and the concern for flooding over creeks & streams.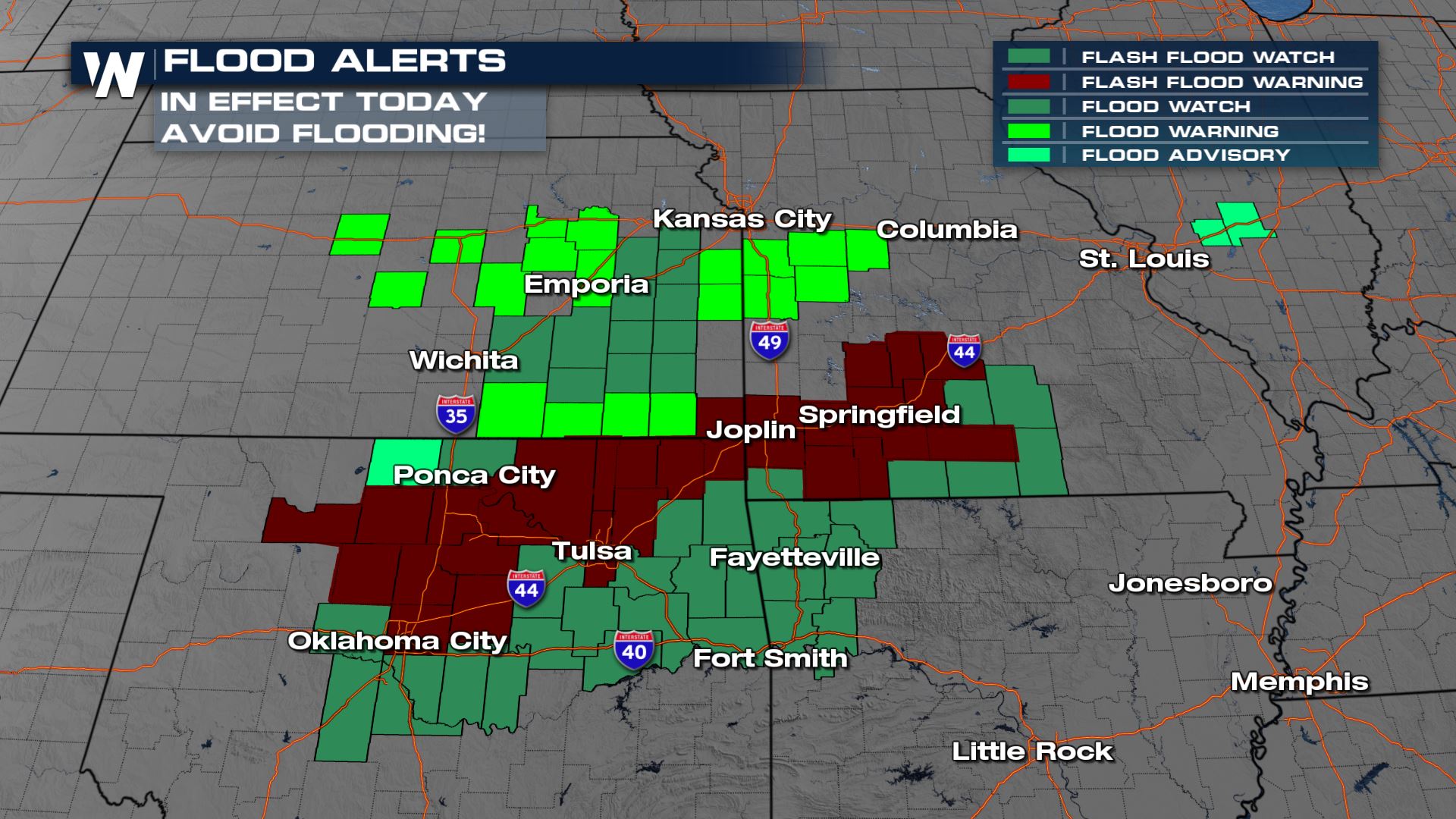 Rainfall Outlooks
Heavy rainfall in the next few days will mirror where the highest risk for severe weather lies. Today (Thursday), we will see the opportunity for heavy rain from Iowa and Illinois southward to Oklahoma.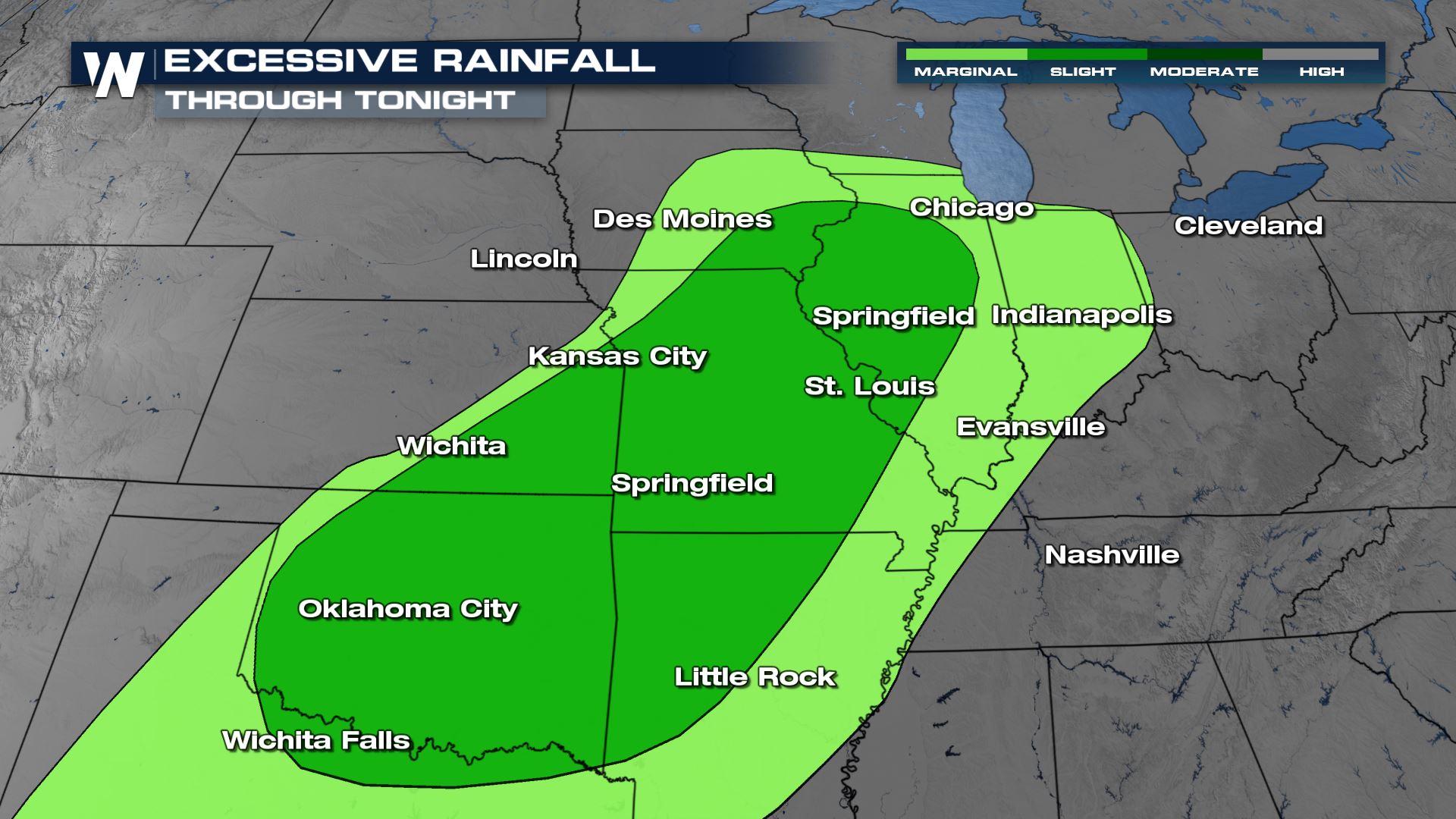 By the end of the workweek, the threat for flooding rainfall lessens some, but heavy rain is anticipated with storms along a cold front. This will be possible from the mid-Atlantic to the Red River Valley of Texas and Oklahoma, in portions of the Middle Atlantic, and along the Gulf of Mexico coast.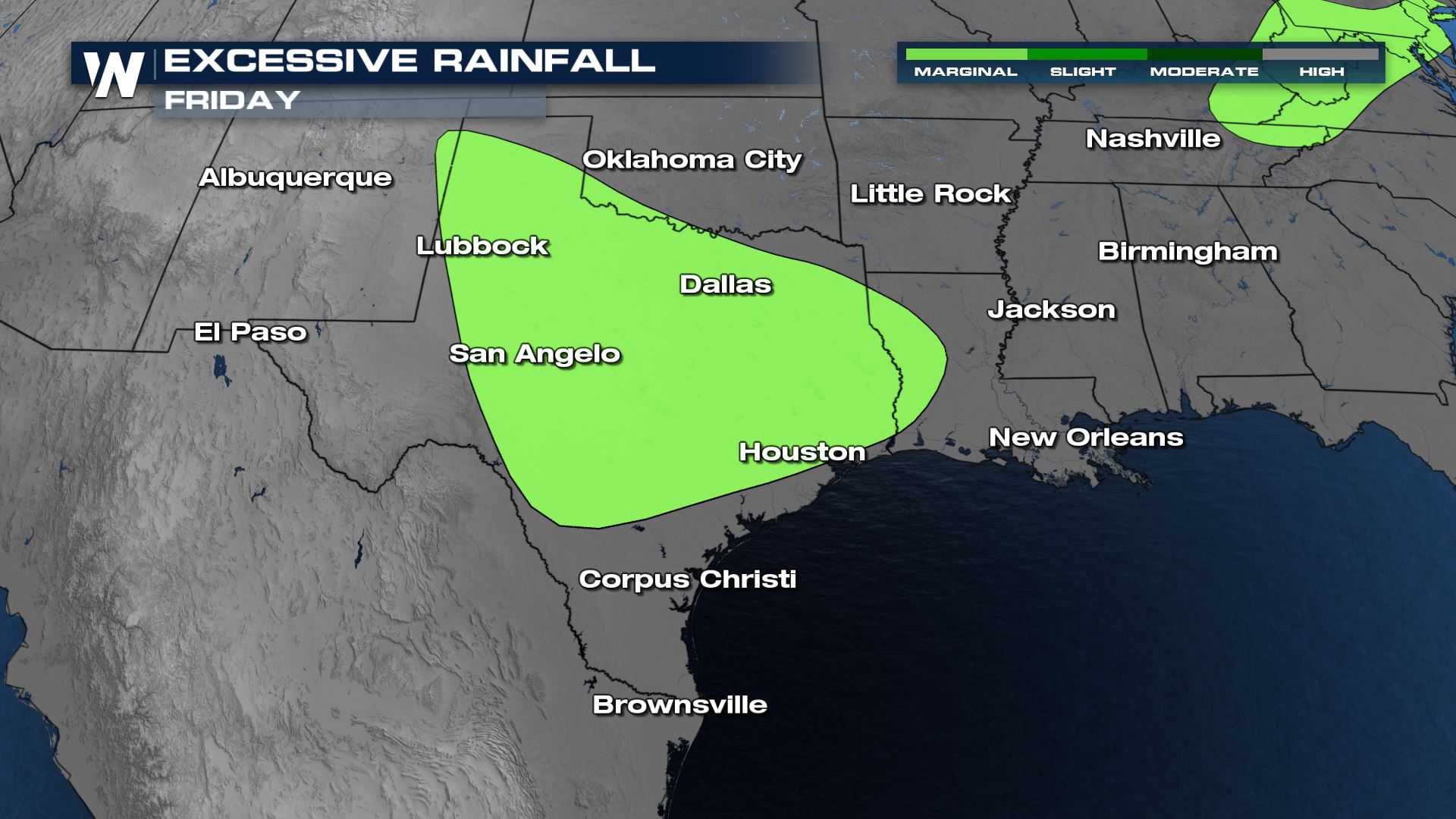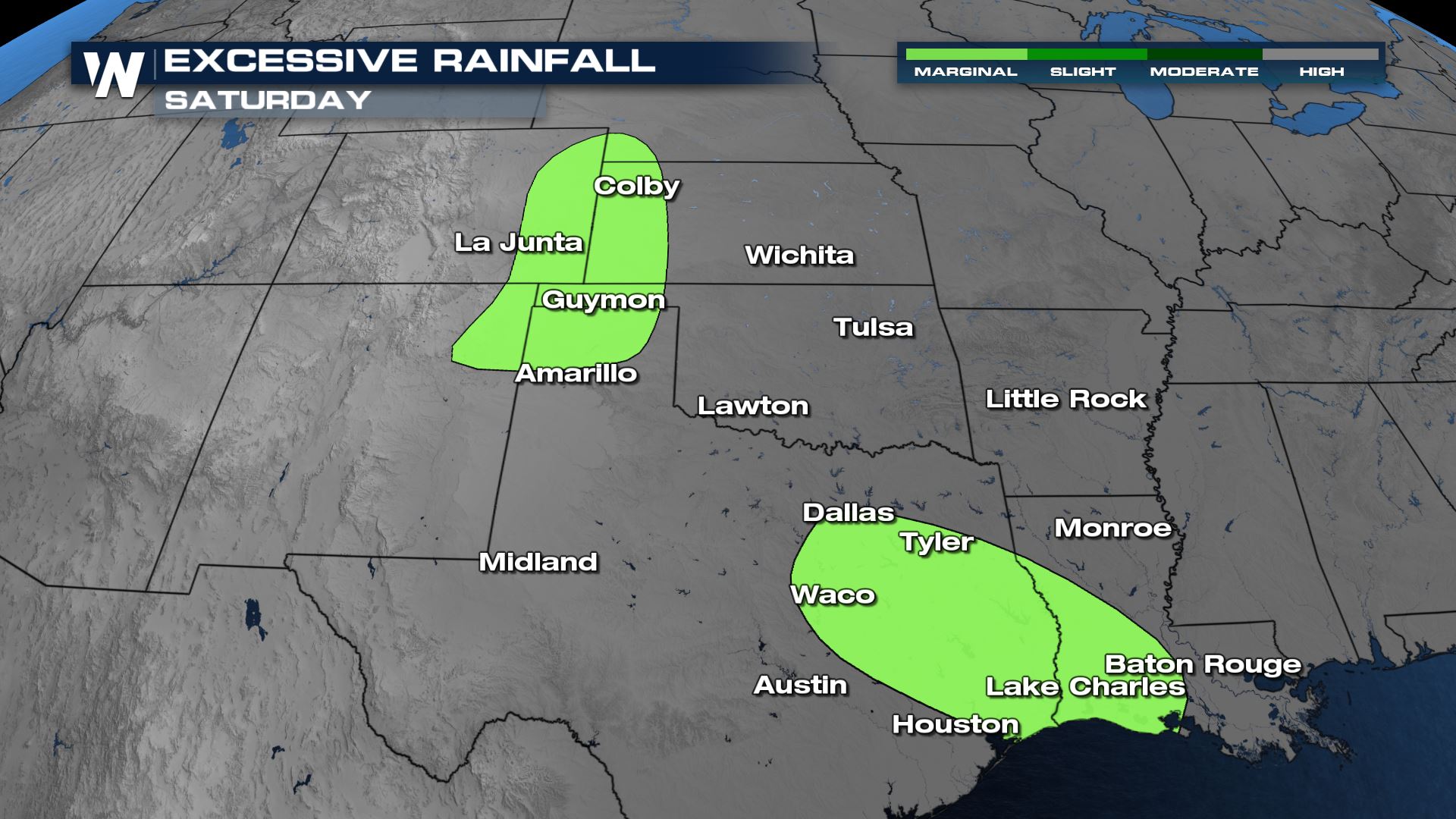 Forecast Precipitation
Heavy rainfall will be possible with any storm that develops in the coming days. We are anticipating pockets of 3-5" with the strongest complexes of storms.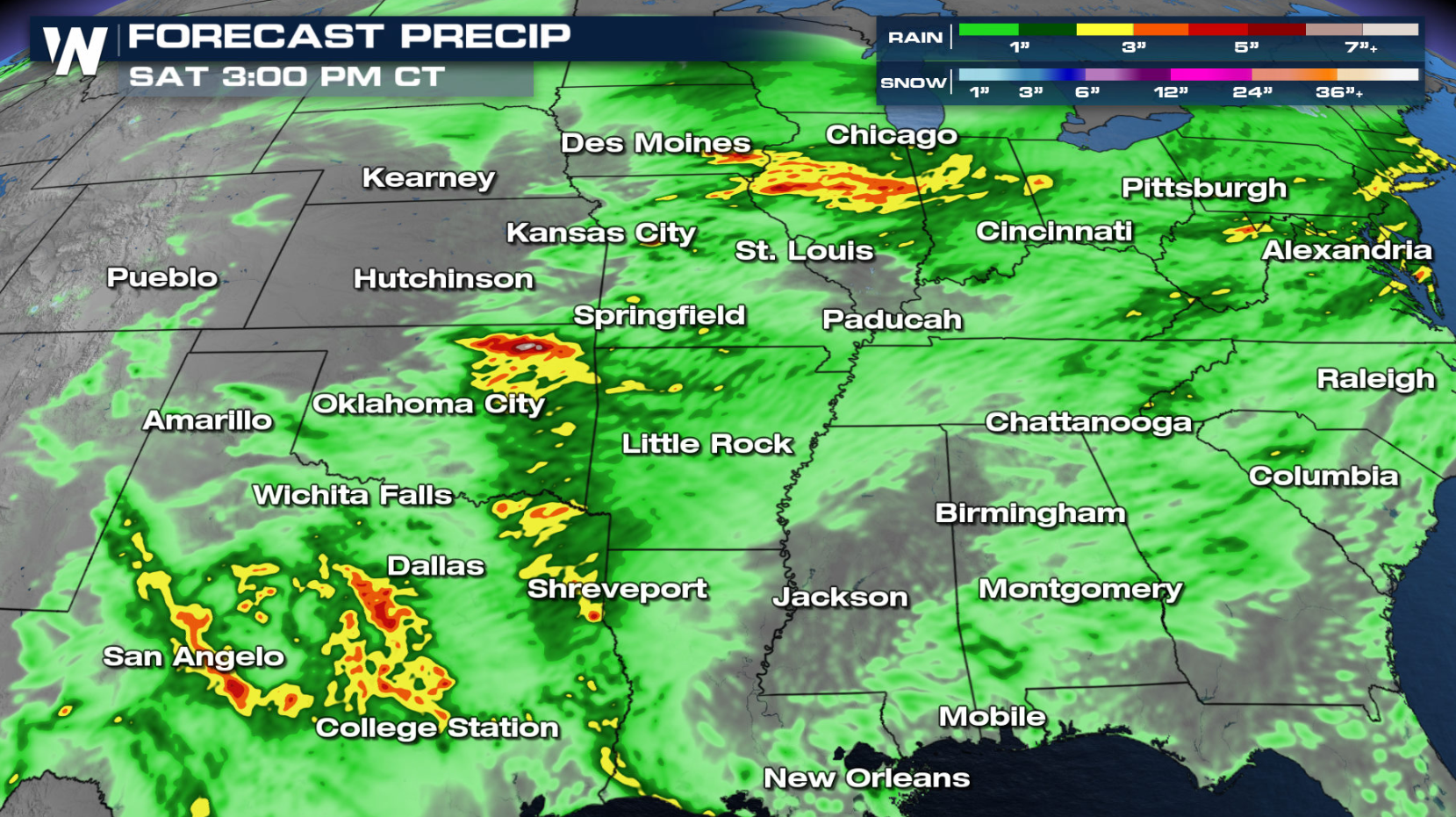 As the risk for flash flooding increases, make sure you have a plan if a Flash Flood Warning is issued for your area! A watch means all the ingredients are in place for storms to produce heavy rain, a warning means flooding is imminent.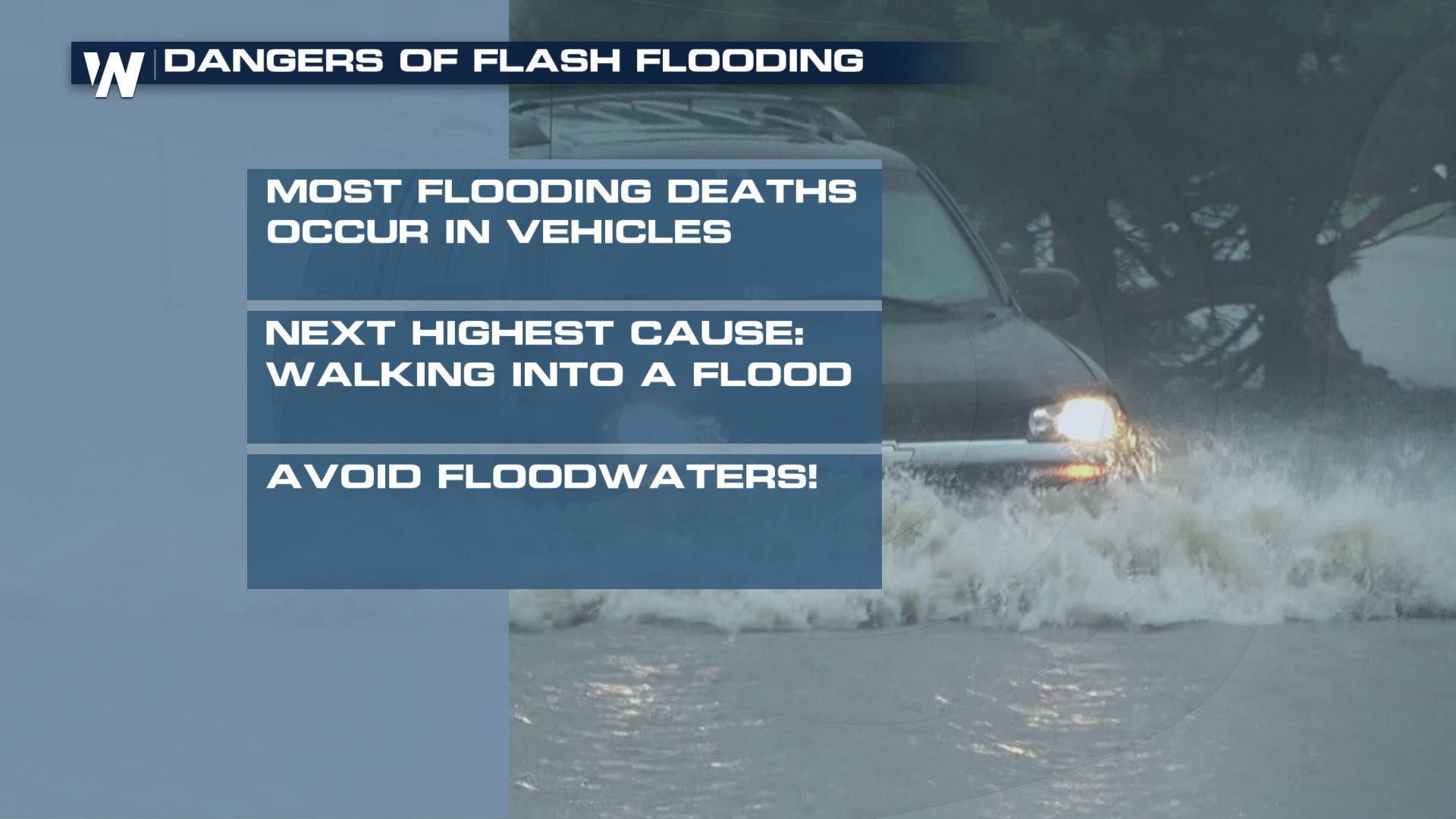 For more on the flooding & severe weather risk, turn to WeatherNation. We will be covering storm potential in your Central Regional Forecast :30 after the hour.