A deep fetch of moisture ahead of a slow moving cold front will combine with remnant moisture from Eta to lead to the chance for heavy rain through Thursday across the Carolinas and Southern Virginia, including the potential for flooding and flash flooding. Rain rates could top 1.5 - 2.0 inches per hour, with over to 6 inches of additional rain possible in some areas. Flood watches and flash flood watches have been issued, with isolated flooding issues possible between the watches as well.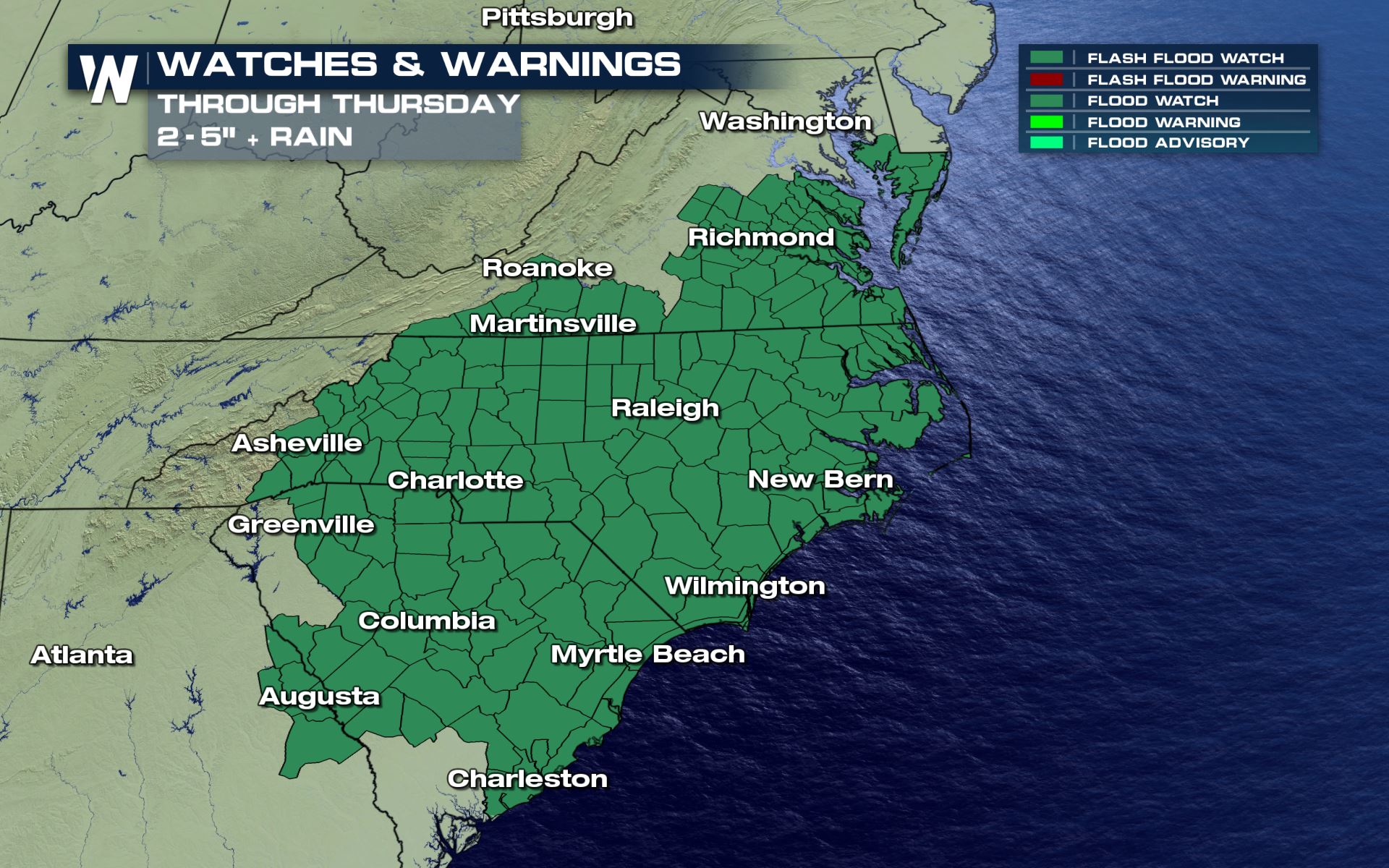 The cold front could also produce some severe storms as it moves east toward the coast. The Storm Prediction Center has issued a marginal risk (Category 1 out of 5) for the areas in dark green below for the threat of isolated tornadoes and damaging wind gusts.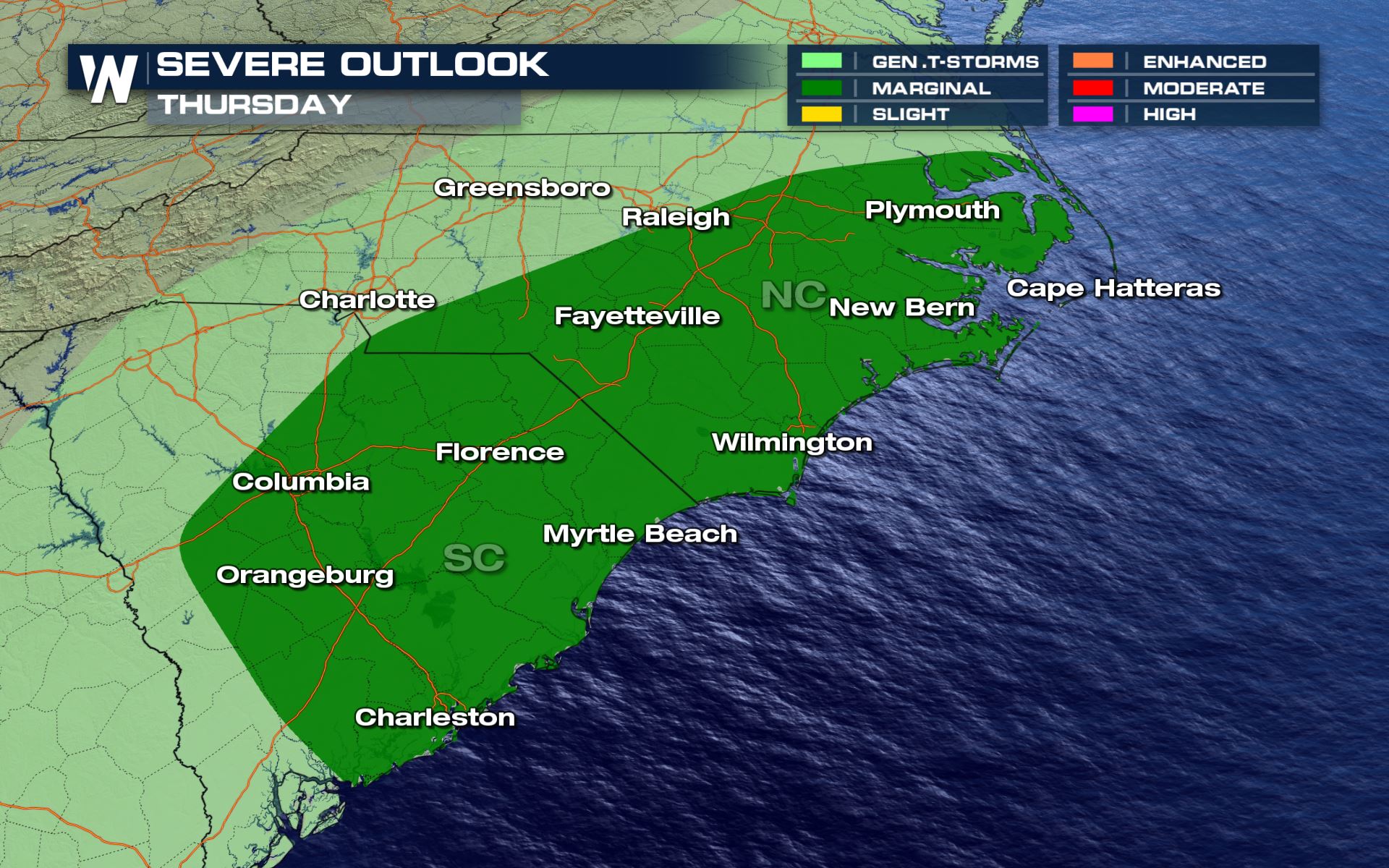 Forecast
The heavy rain is expected to fall primarily in two waves. The first fell on Wednesday and already produced up to 5 inches inches of rain across North Carolina and Virginia. The second plume began moving slowly east across the Carolinas early Thursday, pulling in moisture from Tropical Storm Eta which is enhancing rain rates. Flash flood warnings and water rescues have occurred across Western North Carolina and the storms even delayed play at The Masters in Augusta, Georgia.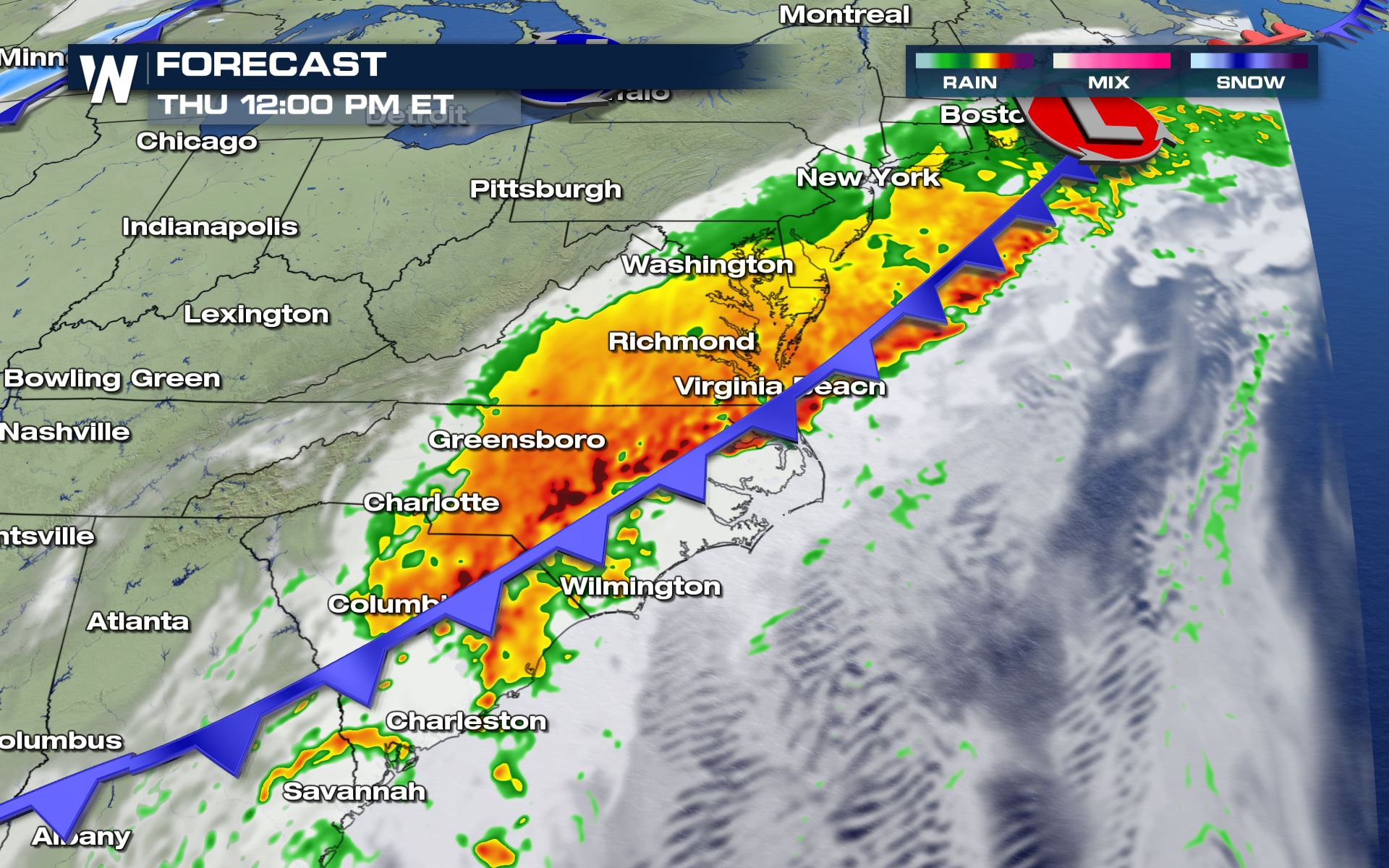 Thursday will see heavy rain along the front, mainly east of the Appalachians. This robust plume of moisture will lead to additional heavy rain on saturated soils, which will lead to the more rapid development of flooding and flash flooding. The heaviest bands of rain are expected to be mostly offshore by sunrise Friday, expect for the Outer Banks in North Carolina. Drier and cooler air is expected over the weekend.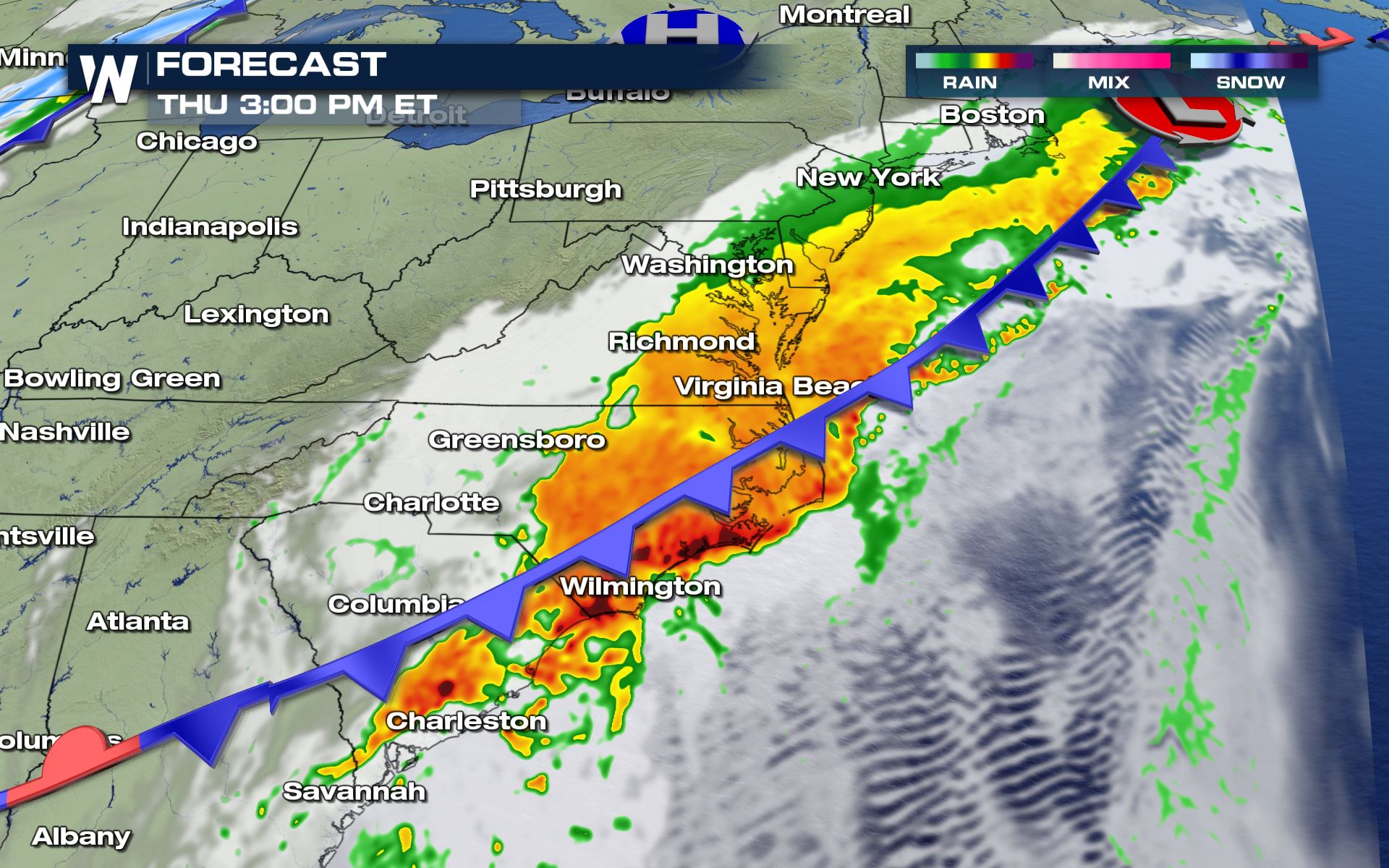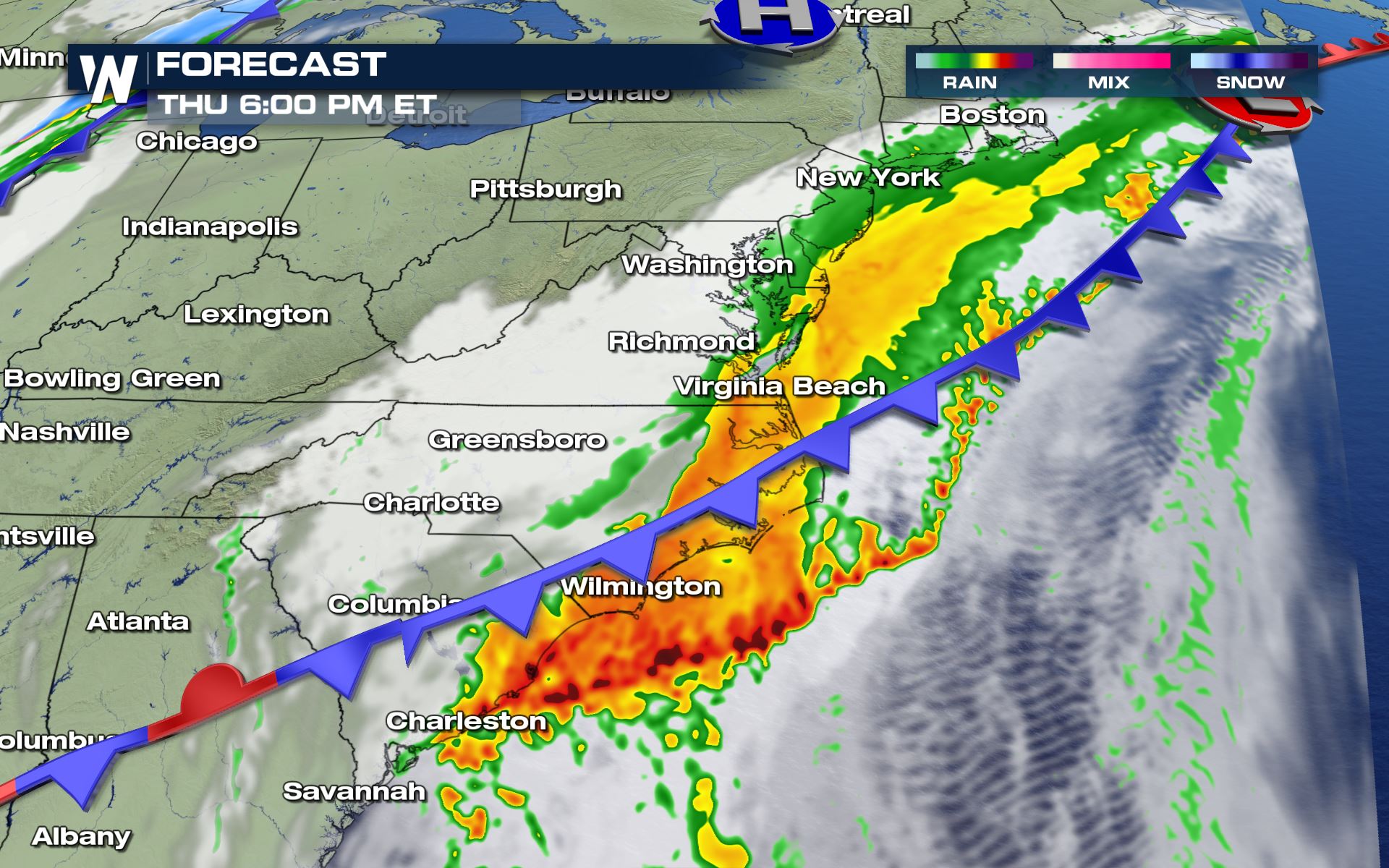 One model's prediction for accumulated rainfall through Friday (below) shows a wide swath of rain totals between 2-5 inches, with some areas across Eastern North Carolina possibly topping 7 inches.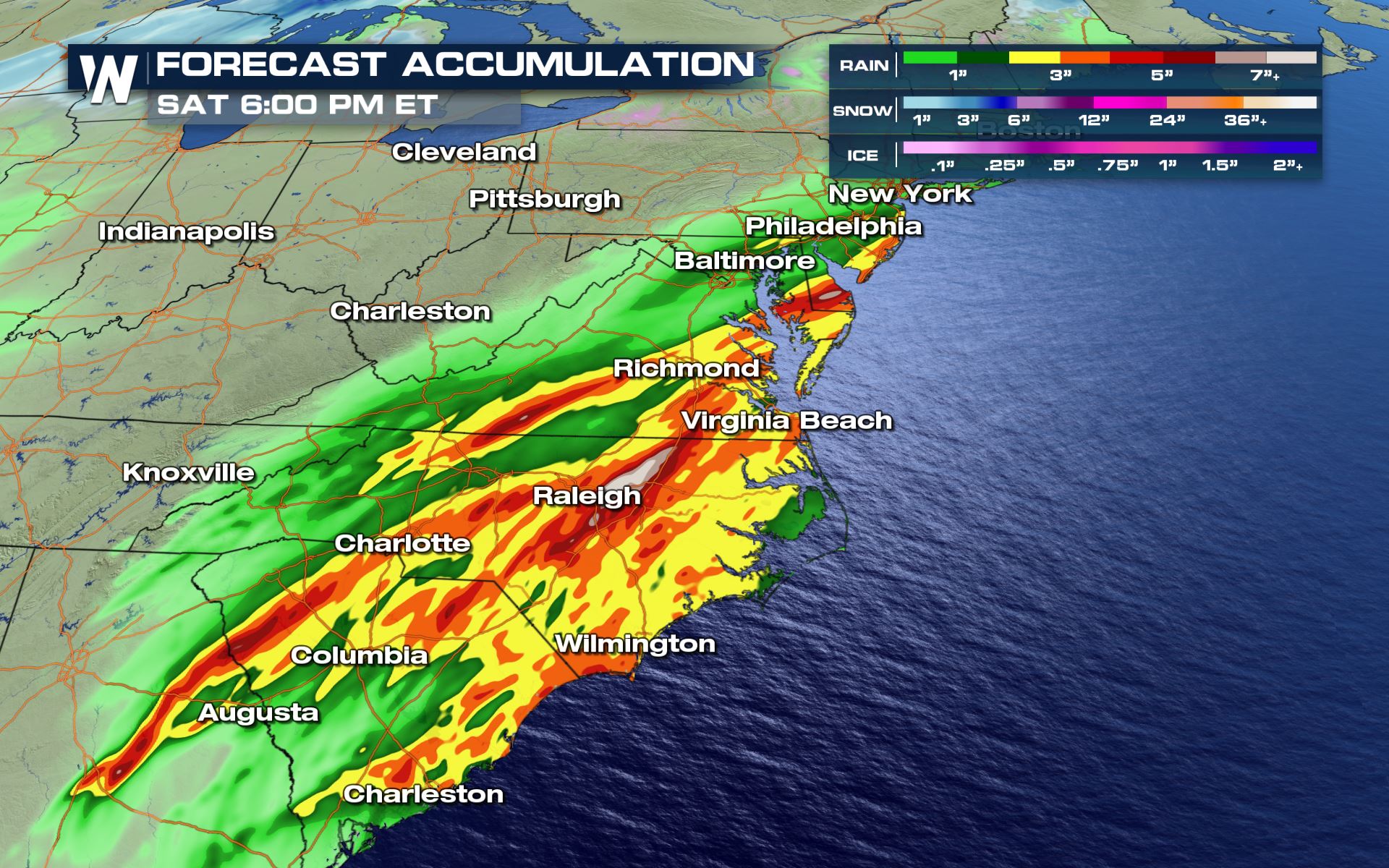 Flooding leads to numerous deaths across the United States every year. Never drive through flooded roadways or around barriers. This article will be updated as additional information becomes available. The latest warnings are always scrolling at the bottom of our live streams and broadcasts.