Florence has finally weakened down to a Tropical Depression, but that doesn't mean we are done with the severe risks.  Heavy rain and river flooding will now be the highest weather risks over the next few days.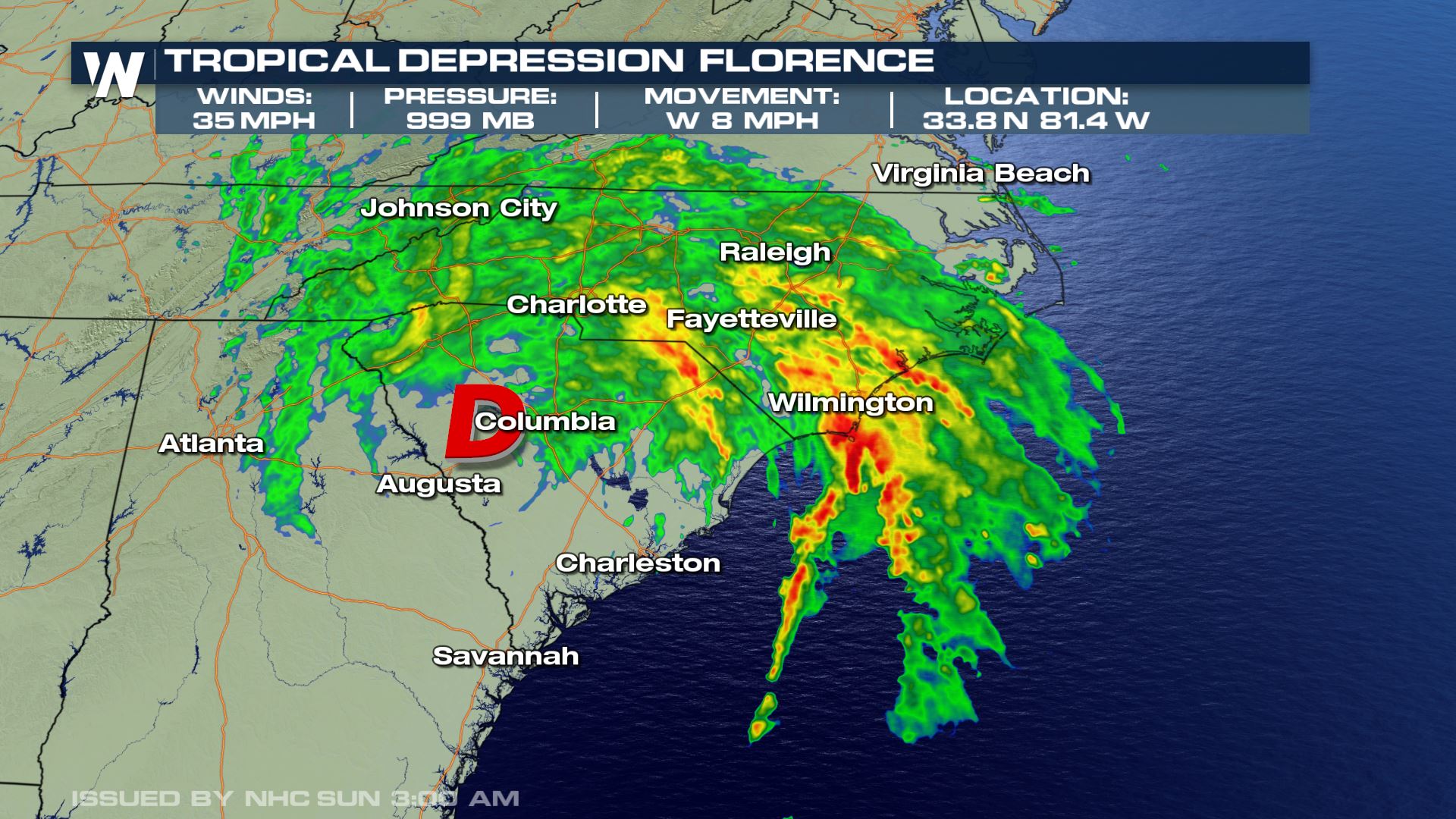 24 Hour Rainfall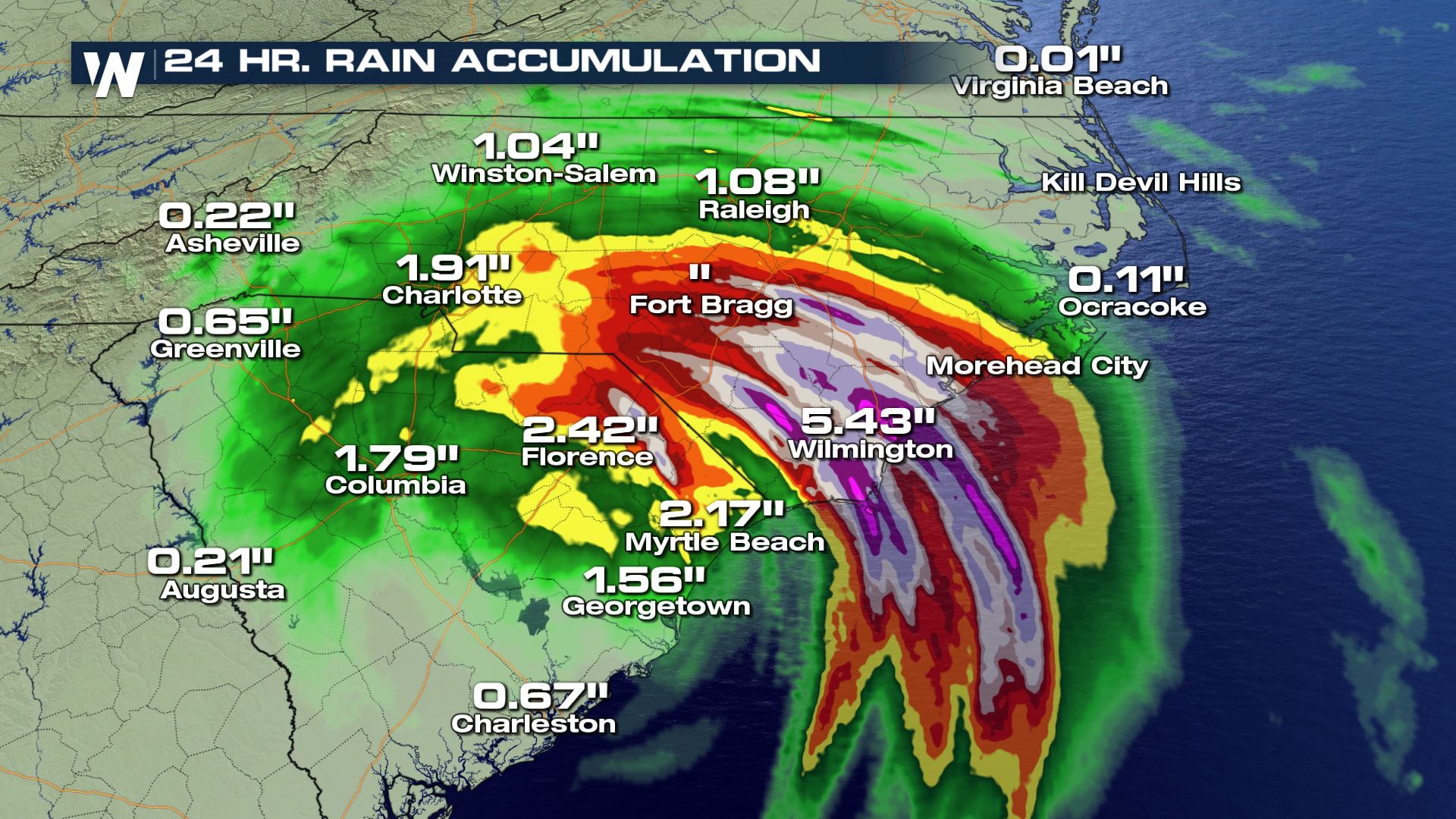 You can see that Florence has been a huge rain producer over the Carolinas.  That risk will continue with more tropical moisture being pumped in out of the South.  Historic rainfall totals will be likely for several areas of North Carolina.
Florence Track
The latest track of Florence is showing this depressing moving towards the Tennessee Valley by Monday, bringing with it the chance for more heavy rain. More updates on the way!