https://youtu.be/5nBSQoCy0T4 The first major hurricane of the 2018 Atlantic season has made its mark in the record books. "It is an extremely dangerous, life-threatening, historic hurricane," said Roy Cooper, Governor of North Carolina. On Thursday September 6, Florence strengthened to a Category 3 hurricane but weakened in the coming days to a tropical storm due to strong wind shear. https://twitter.com/WeatherNation/status/1040702571831128064 However, it quickly regained strength intensifying to a Category 4 hurricane with winds nearly 140 mph on September 11.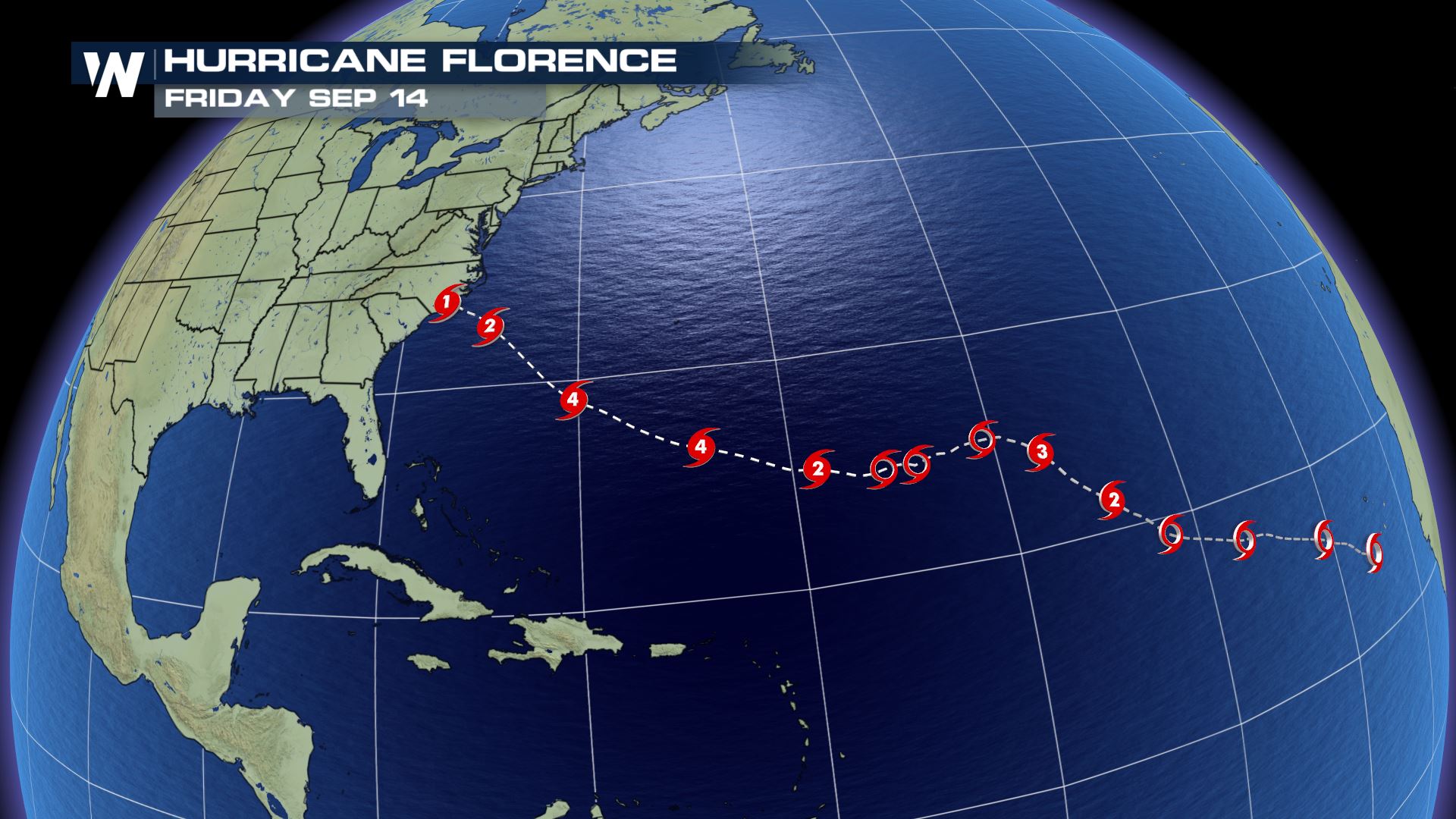 https://twitter.com/WeatherNation/status/1040021534104944640 Just two days before landfall, Florence continued to race toward the Carolina coast as a large and powerful storm, forcing more than one million people to evacuate. "We're leaving thinking we're not going to come back," said Alison Riggs, a North Carolina resident. And although Florence weakened, it still remained a massive threat to parts of the East Coast. The day before landfall, an extremely slow moving Florence began to create vigorous storm surge, quickly rising flood waters, and destructive hurricane-force winds. "You're not going to be able to outrun it, you're not going to be able to out drive it," warned James Joseph from
FEMA
. Early morning on September 14, Florence made landfall near Wrightsville Beach, North Carolina, as one of the strongest tropical systems the state has ever seen. "Florence is tied with Donna for 9th lowest pressure on record for a North Carolina landfall," Phil Klotzbach said from the
Department of Atmospheric Science at Colorado State University
.  "It's also the second longest-lived 'F' storm on record, trailing only Faith in 1966 which lasted 15.5 days."
Moving at a snail's pace, Florence continued to bring life threatening hazards for days to come including tornadoes and devastating flooding. The deadly storm dumped feet of rain in parts of North Carolina and preliminary reports make Florence the wettest tropical cyclone in recorded history for both North and South Carolina.
Photo Source: NOAA/NWS/Weather Prediction Center
For WeatherNation, I'm
Meteorologist Meredith Garofalo