The soggy pattern continues in Florida with another day of scattered showers and storms expected this evening and into Monday. Check out how much rainfall we have seen over the last 24 hours and last 3 days.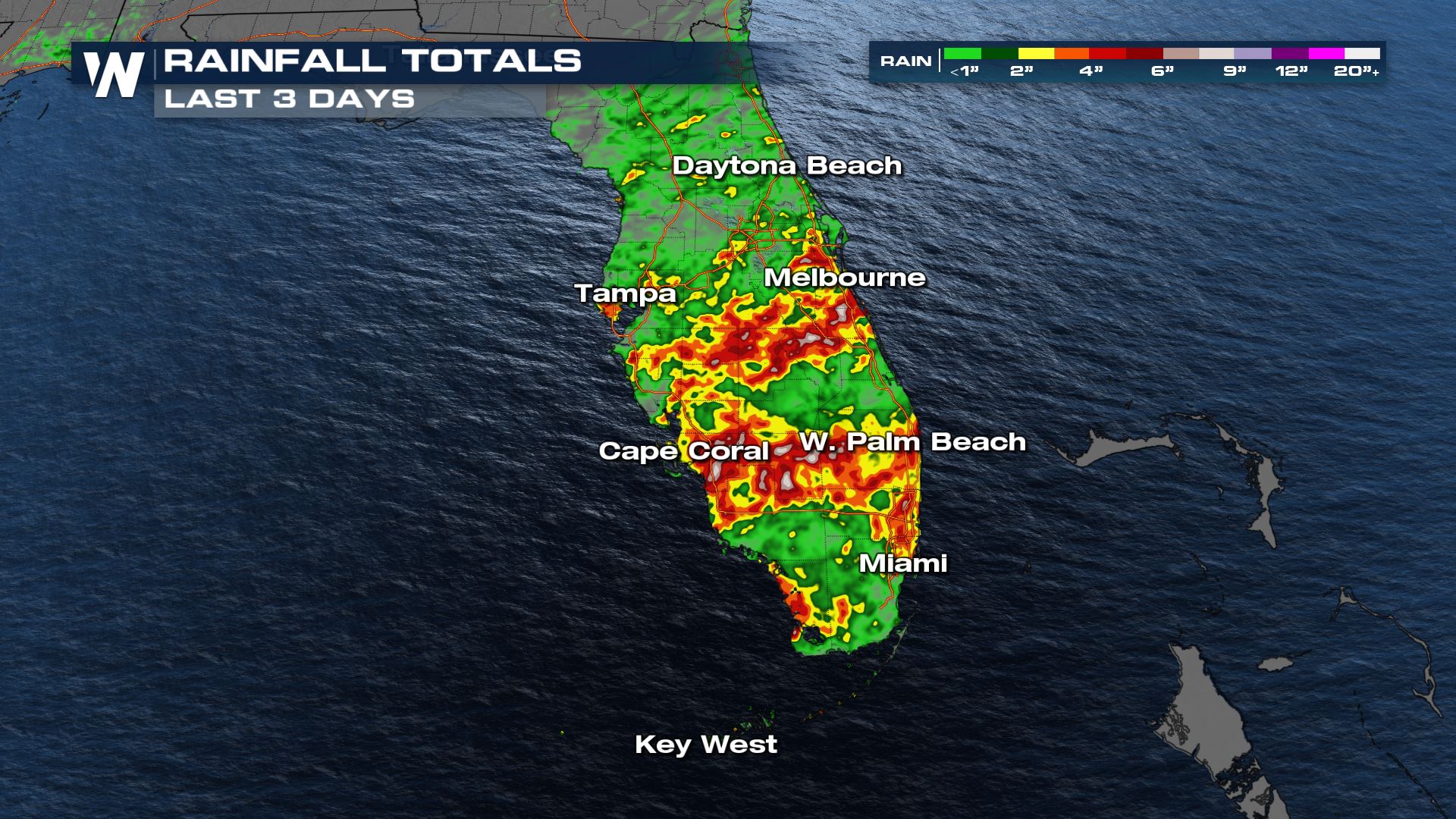 Areas of heavy rain are possible and flooding will be an issue, especially since the ground is already saturated. Localized flooding in low-lying and poor drainage areas will be a concern and some rivers are already in minor flood stage.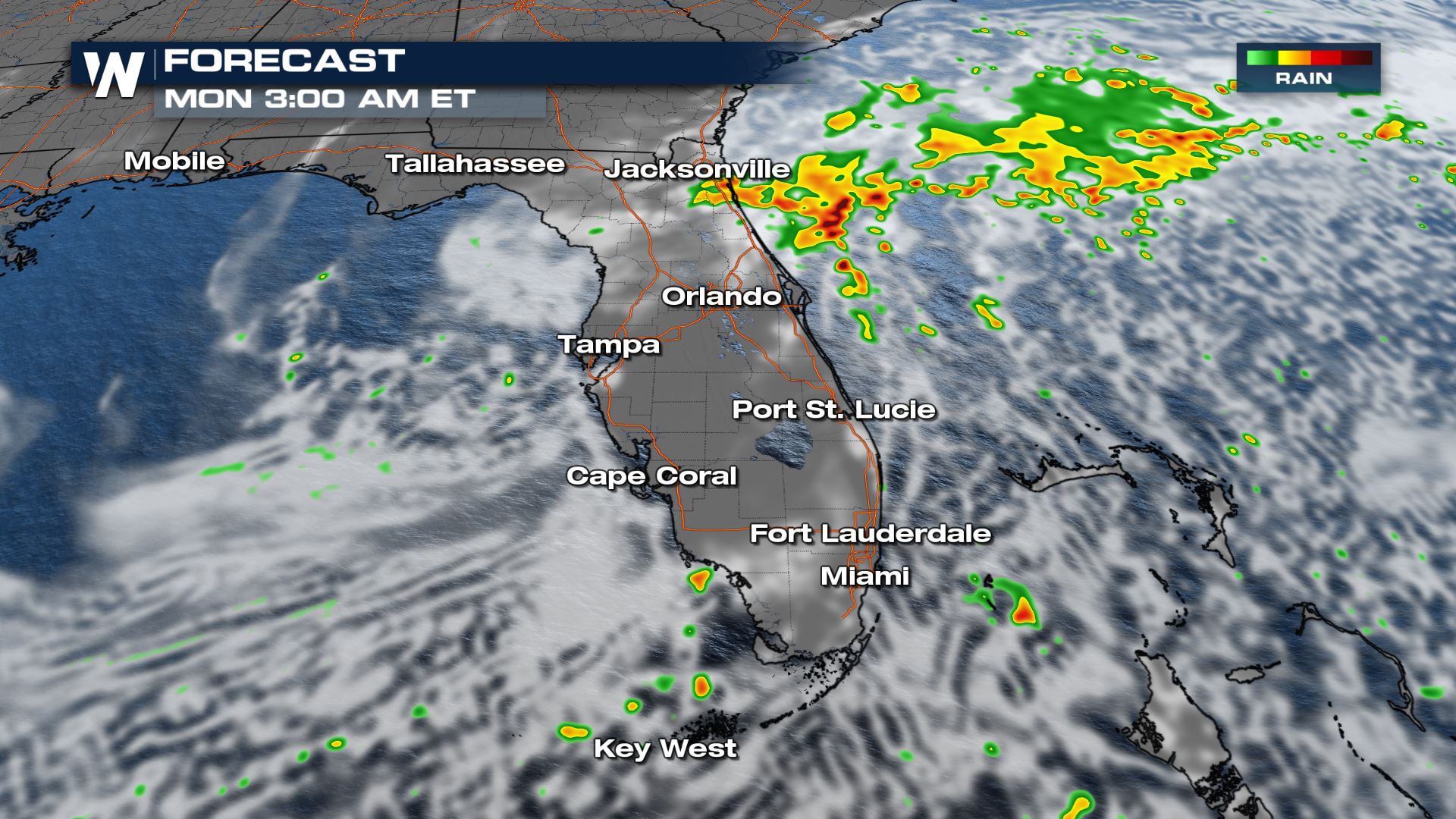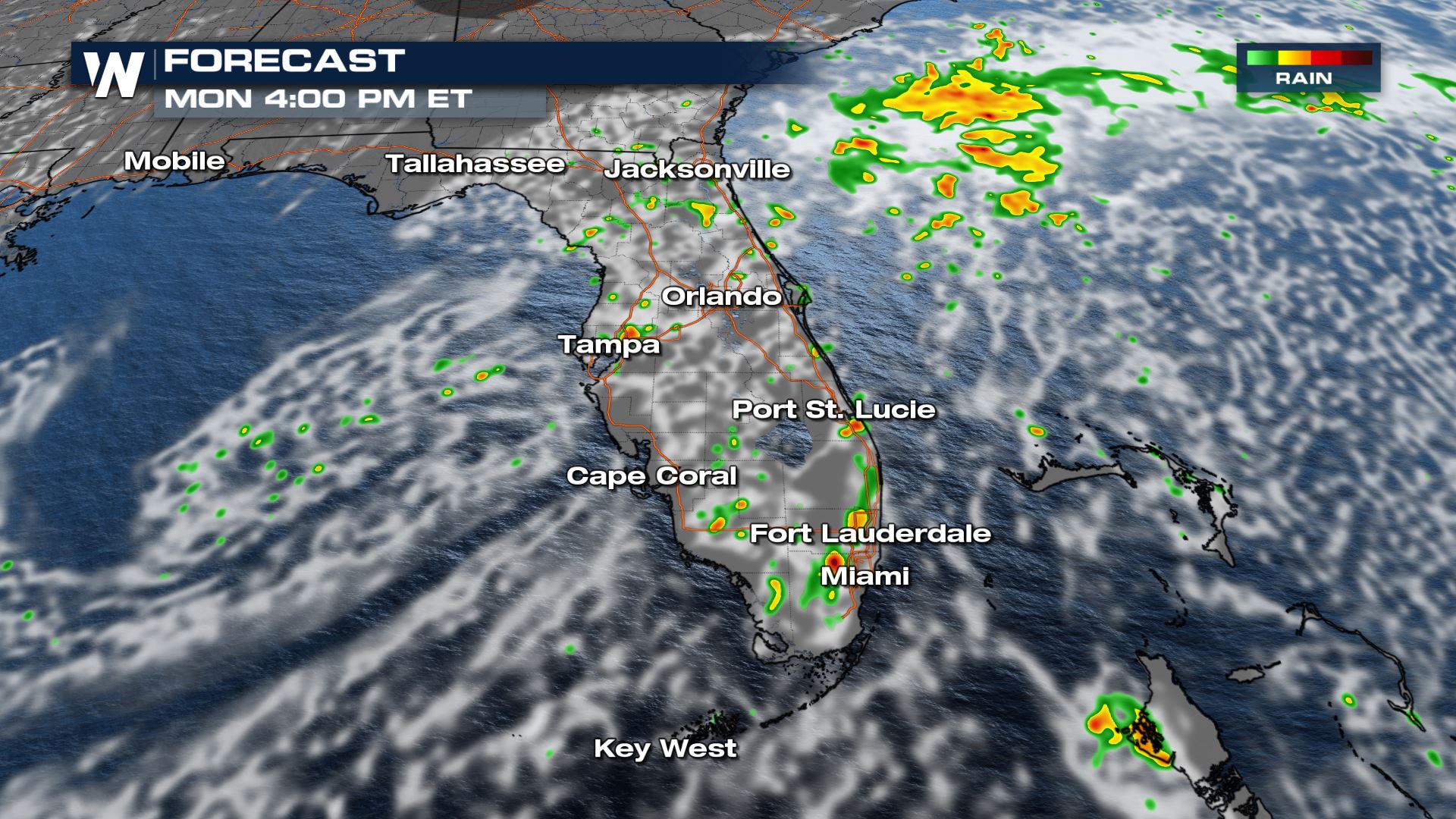 While we won't see the widespread severe weather potential, we could have a few stronger storms here and there. The Weather Prediction Center has highlighted the risk for excessive rainfall for a good portion of the Peninsula. Be prepared for ponding on the roads during heavy thunderstorms. The forecast rainfall in the Southeast will range from very little in some spots, to more than four inches in other locations!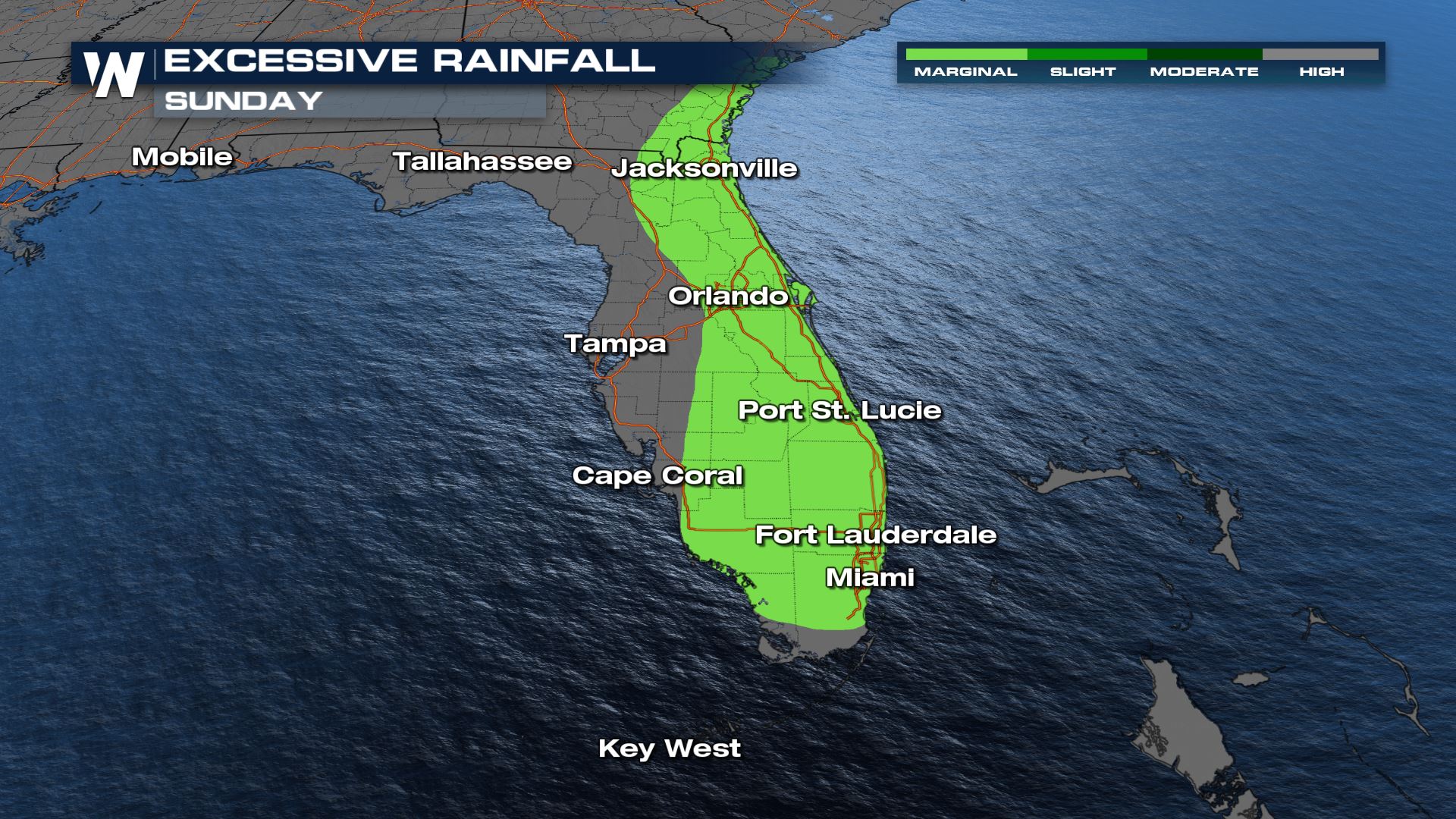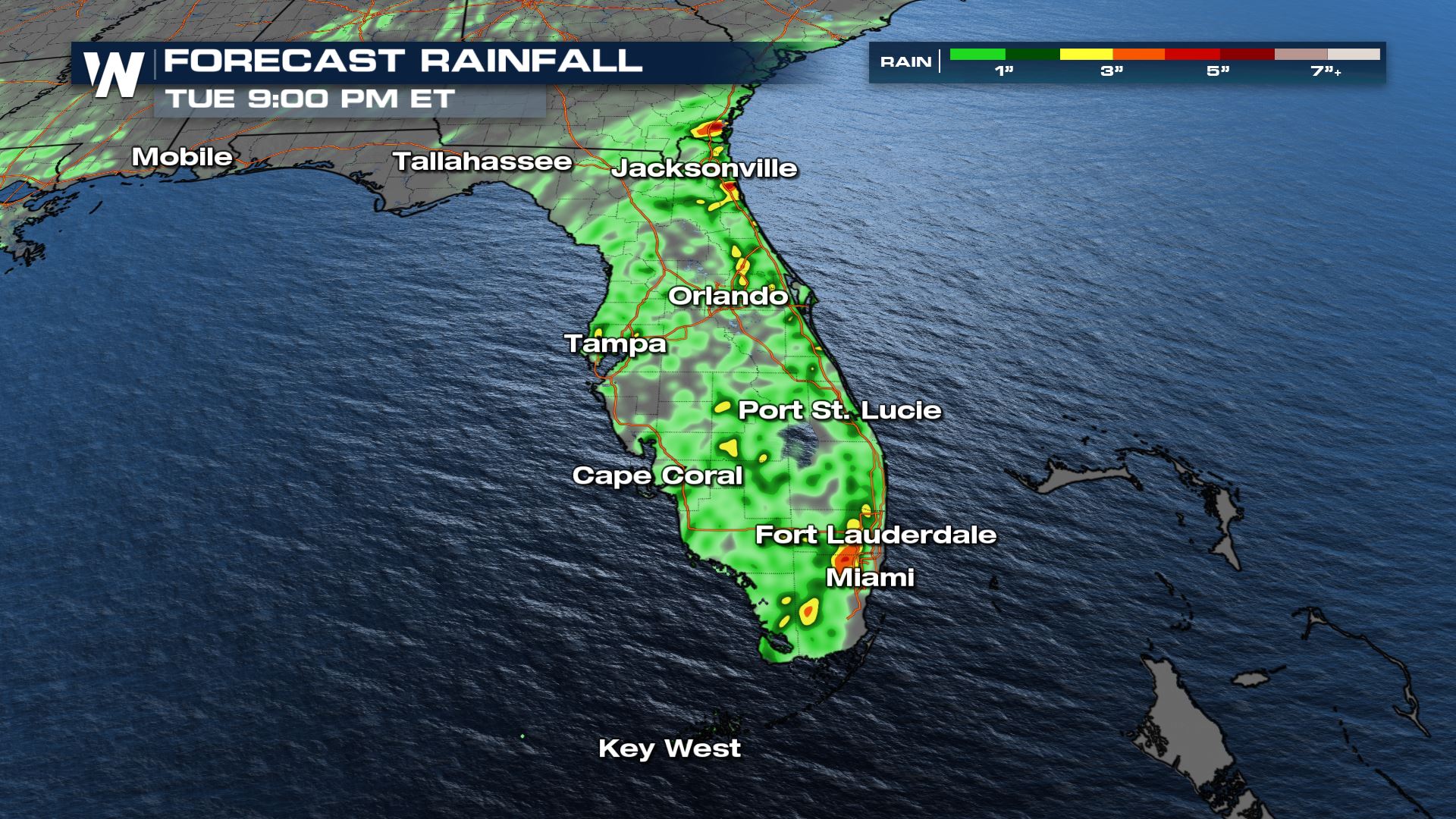 Some areas have seen too much of a good thing but other parts of Florida could use the rain - over the last 30 days we have been below average for precipitation in SE Florida, around the I-95 corridor. This follows where our drought levels have expanded in the Sunshine state too!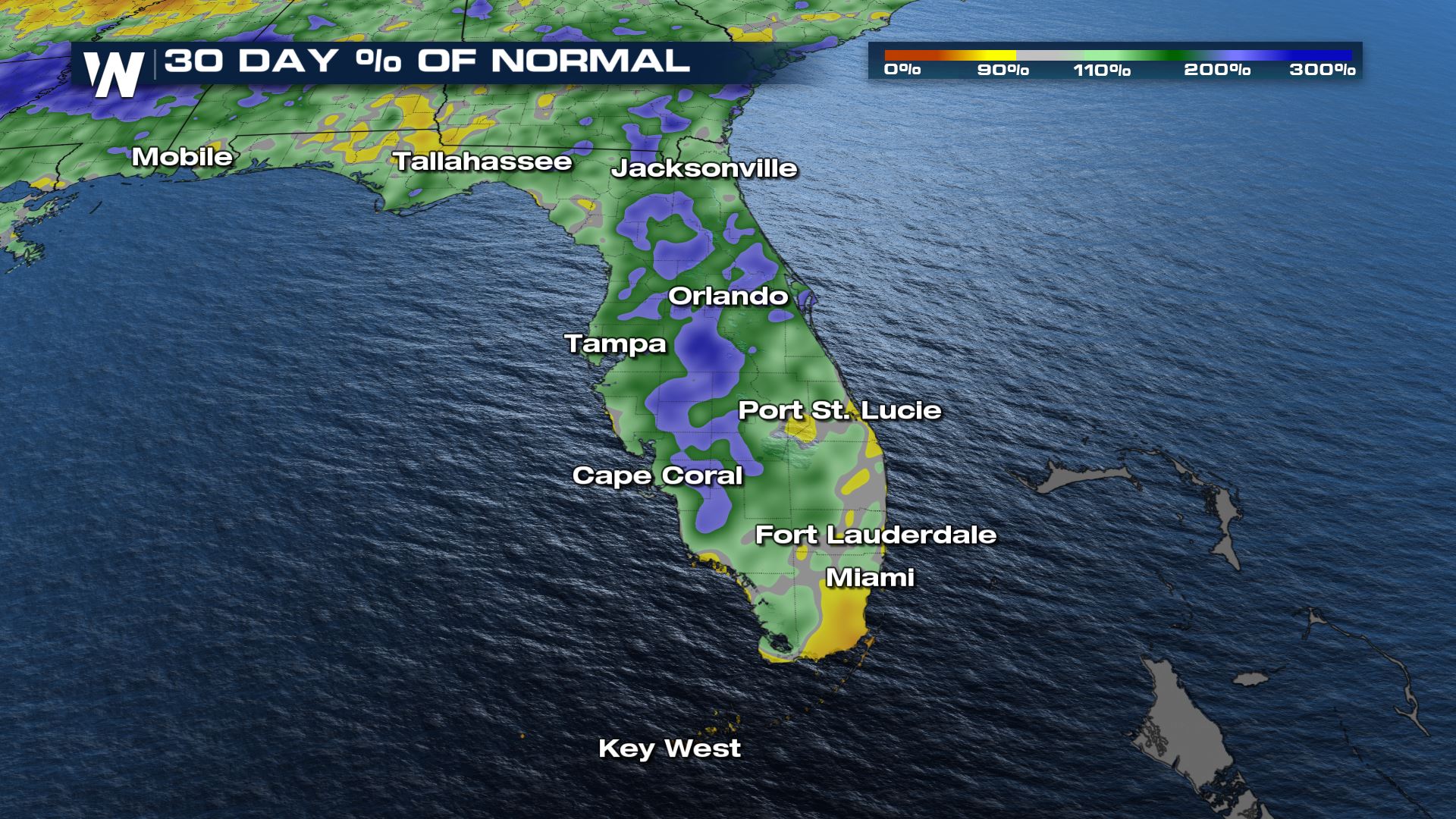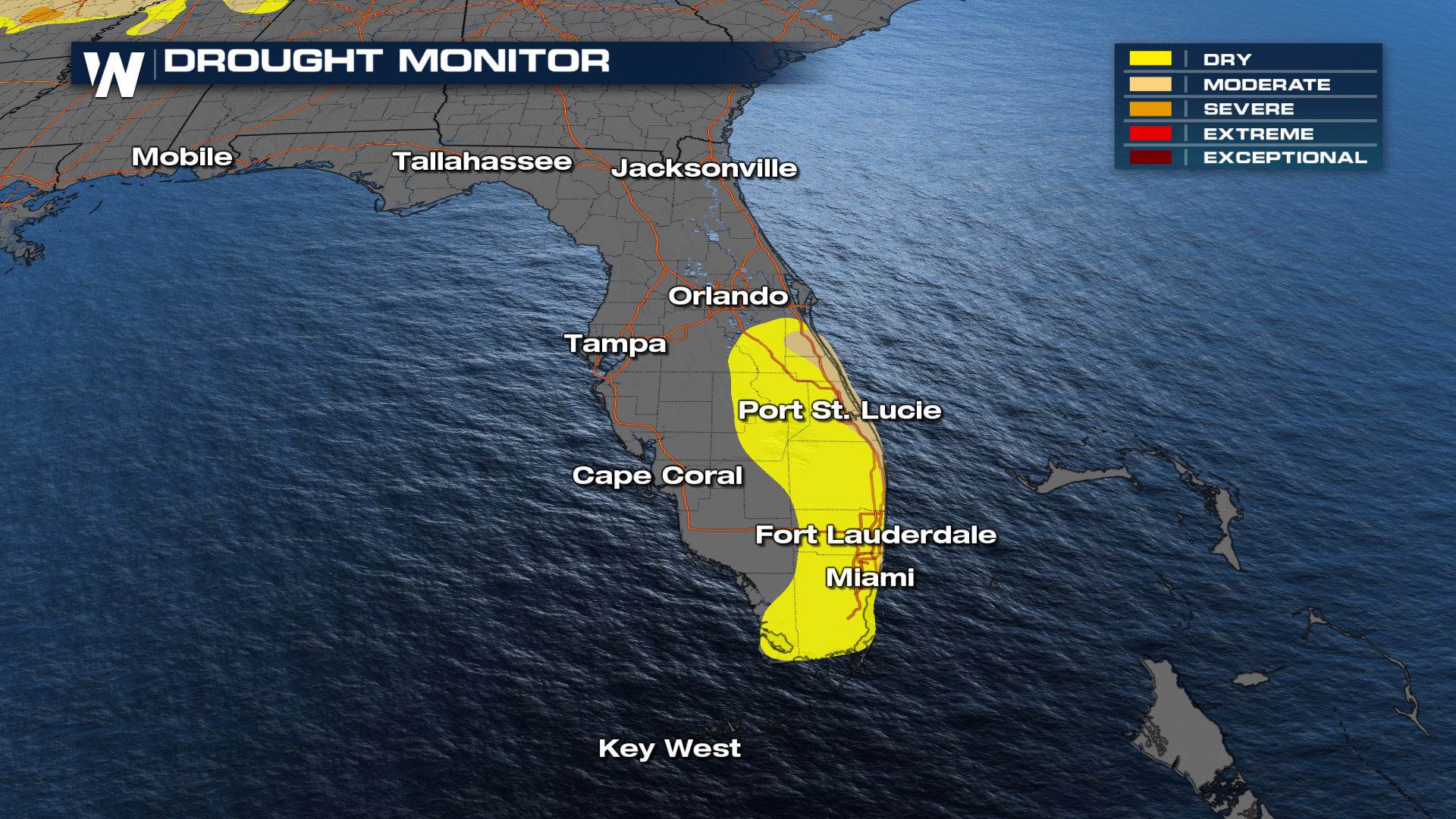 Join WeatherNation for the latest information during the Southeast Region Forecast, always at 10 minutes past the hour.