Florida's wet season is typically from May to October. Over the past couple of months, a lot of rain has fallen across the Sunshine State and even more is on the way! This is great news for the areas with an on-going drought, but not so great news for others that have the potential for flooding and severe storms.
Severe Threat
On Wednesday, some thunderstorms did reach severe limits along the Space Coast. A tornado warning was issued just north of Satellite Beach and according to reports some damage occurred. It is unclear if it was straight line wind damage or from a tornado. More thunderstorms are possible on Thursday but a slightly higher risk of severe weather will come on Friday.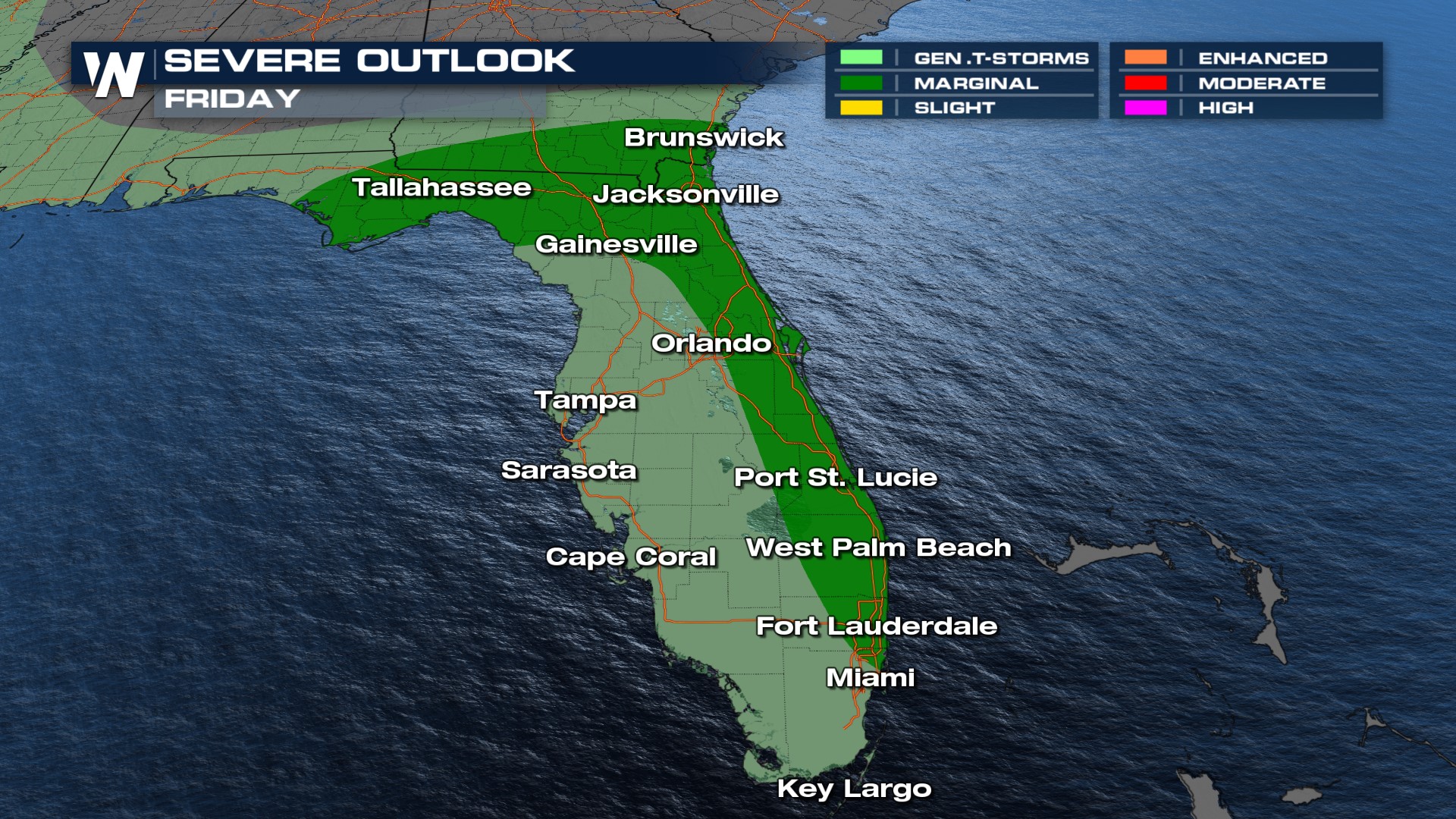 In the afternoon and evening is when the strongest and the potential of severe activity will take place. Meanwhile, widespread showers are likely, leading to heavy downpours.
Flood Threat
Heavy rain will continue in the upcoming days across Florida. The heaviest rain accumulation is likely for southern Florida, near Miami and Key Largo.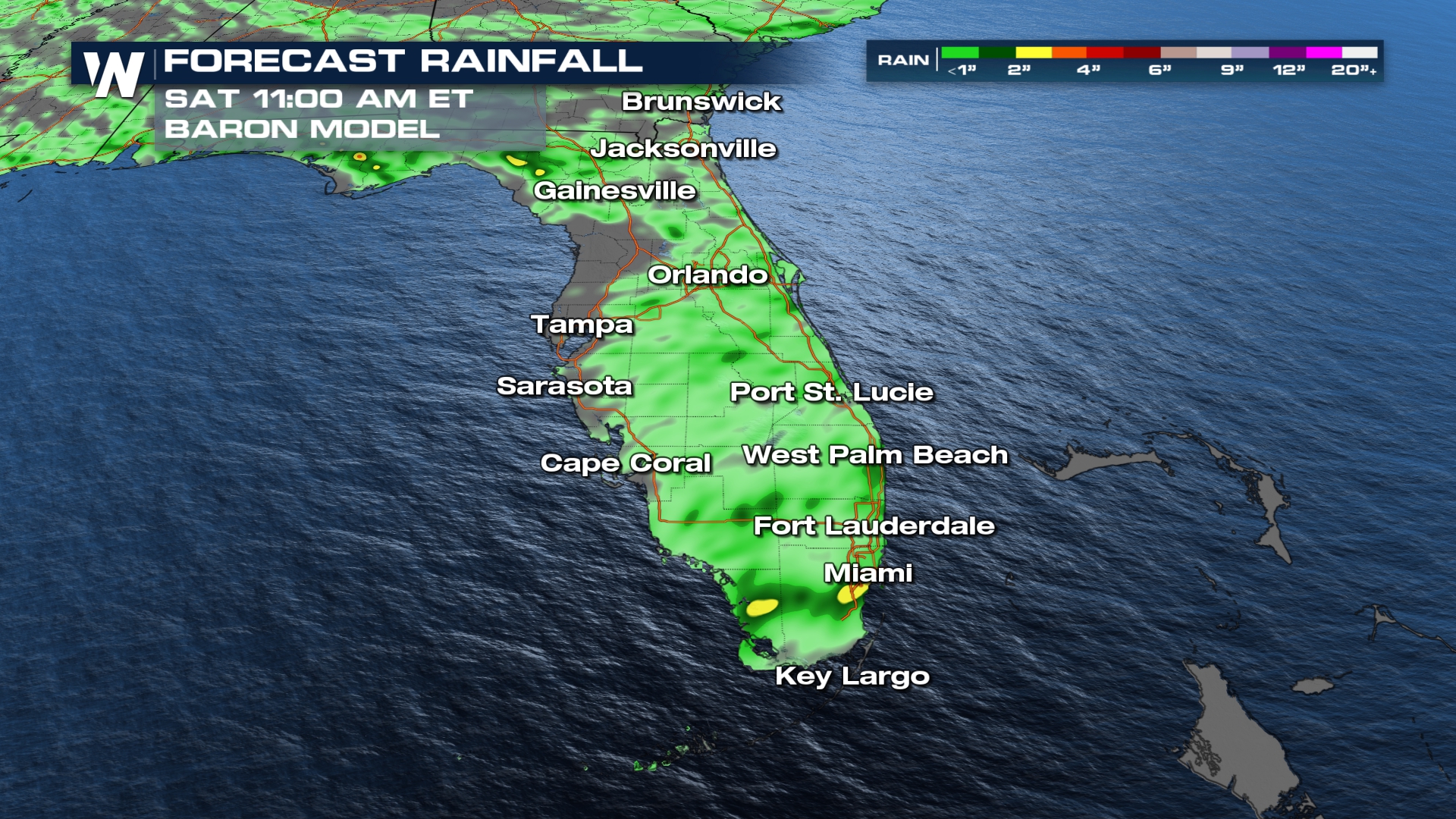 For more information, tune in to WeatherNation during the East Regional Forecast.