It's Sunday...and that means FOOTBALL!  How is the weather shaping up for all the excitement today? Here is the very latest.
National Forecast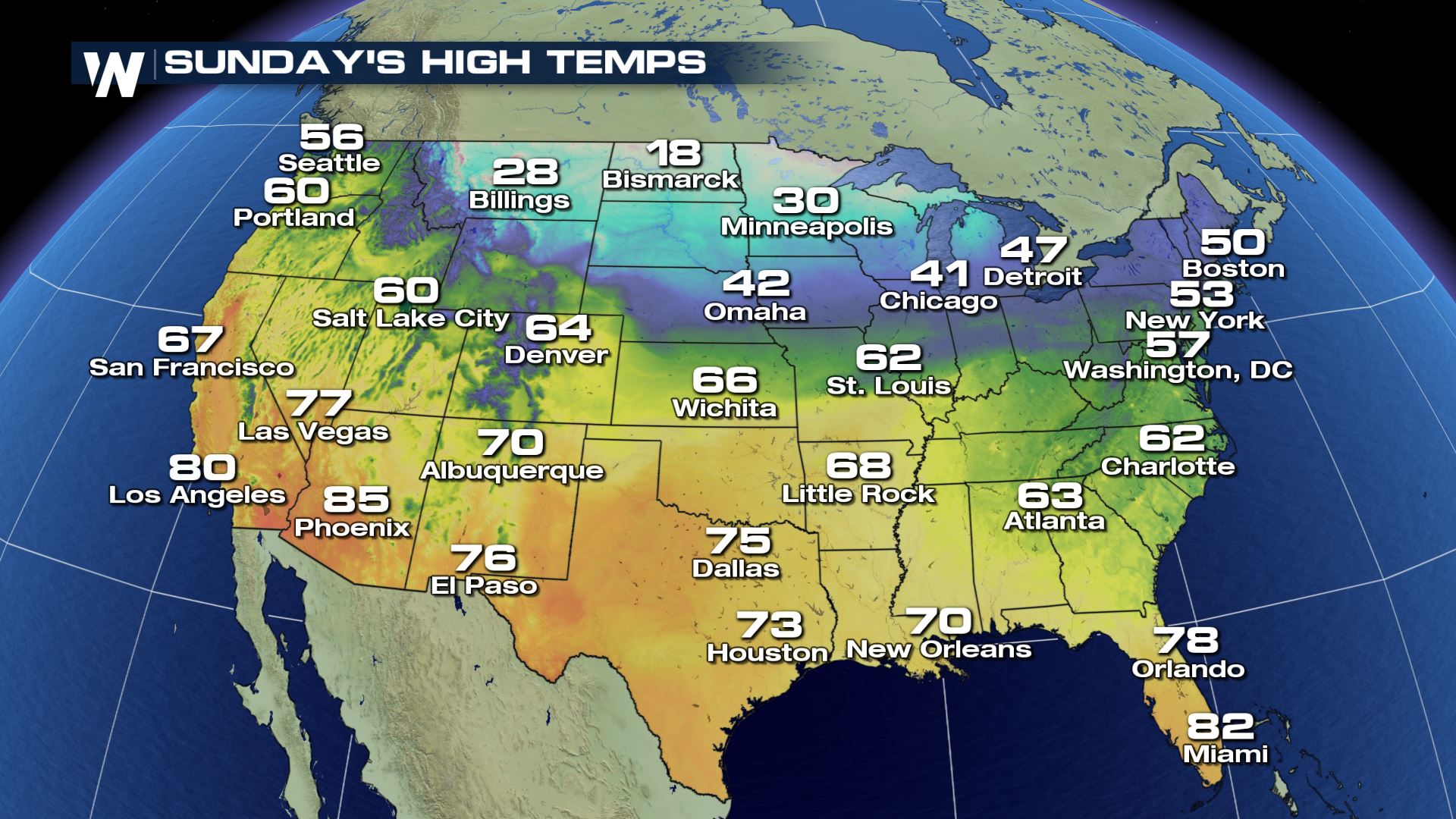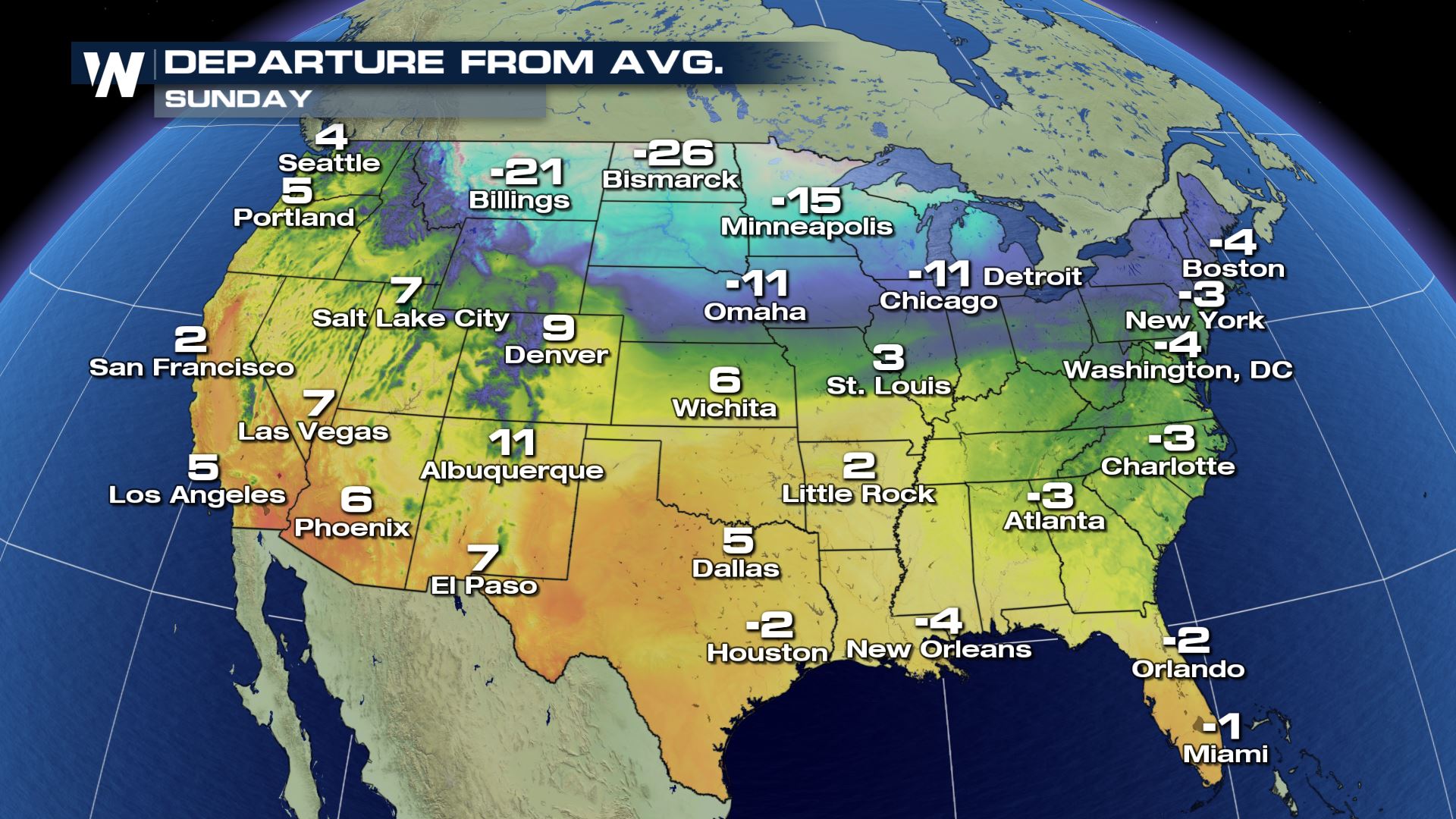 Check out all the cold air morning into the North.  Well below normal temperatures are very likely and that means a lot of people will be staying indoors watching the games while staying warm.  Here are some of the forecasts for the games going on today.
Early Games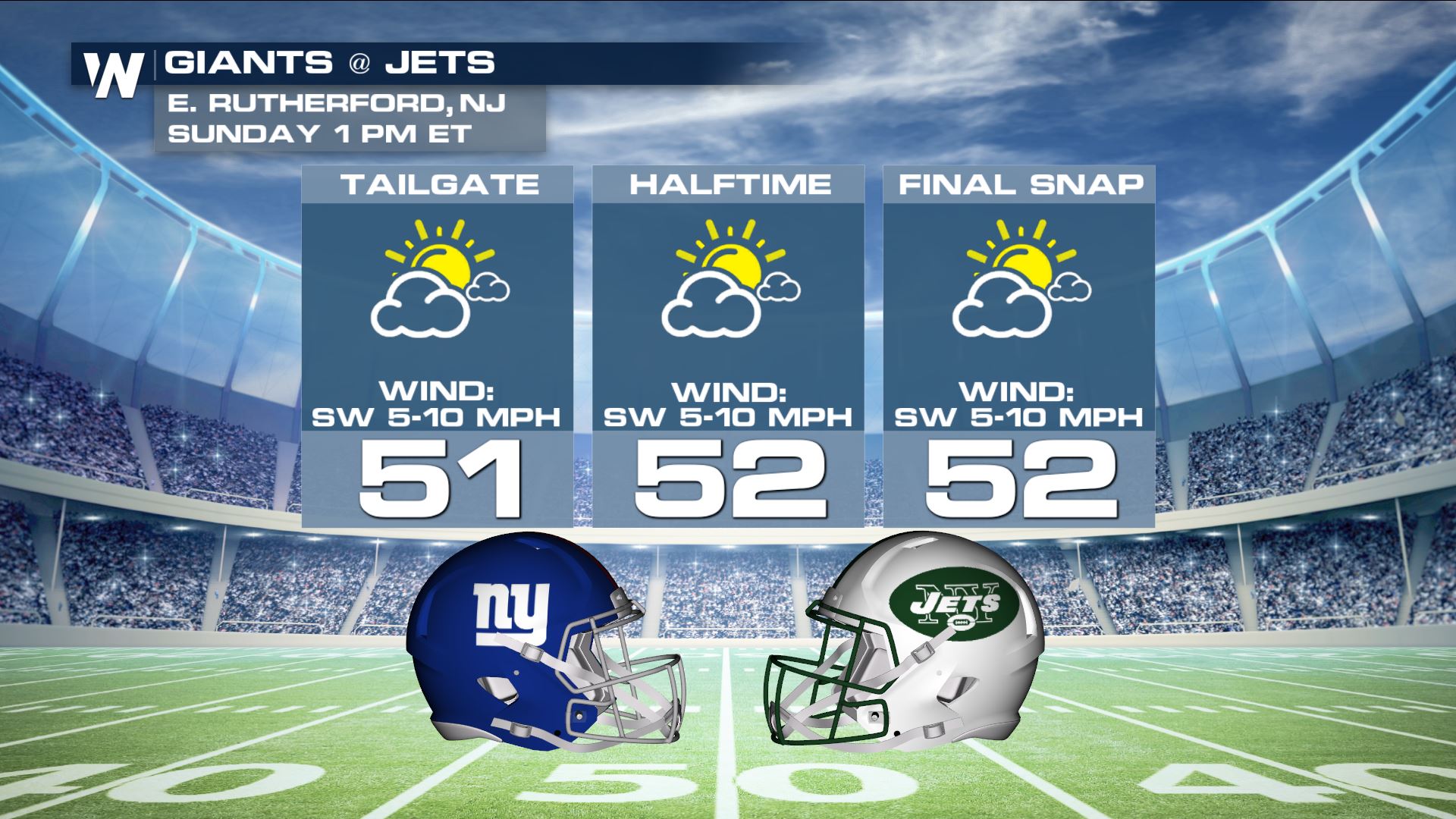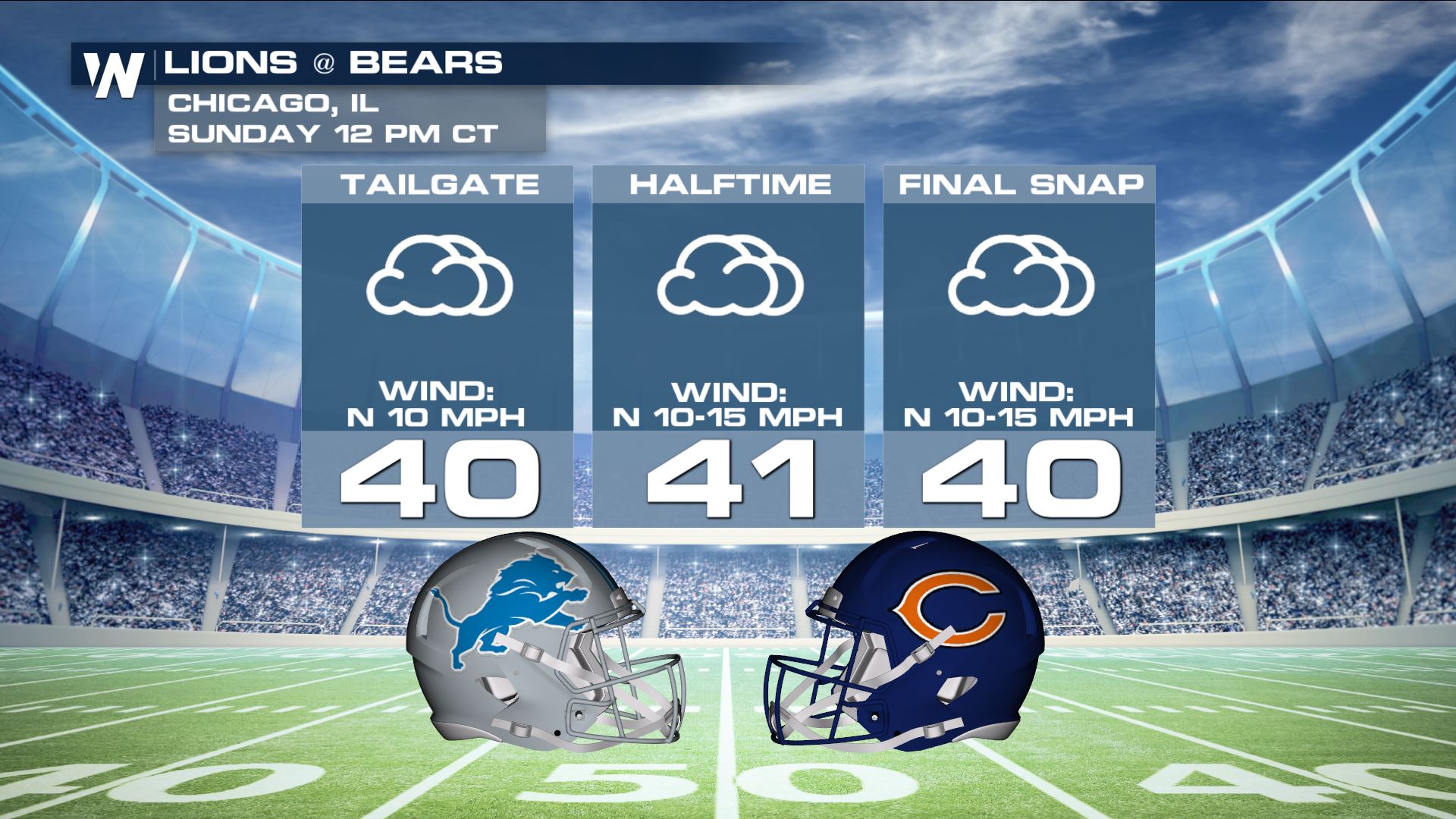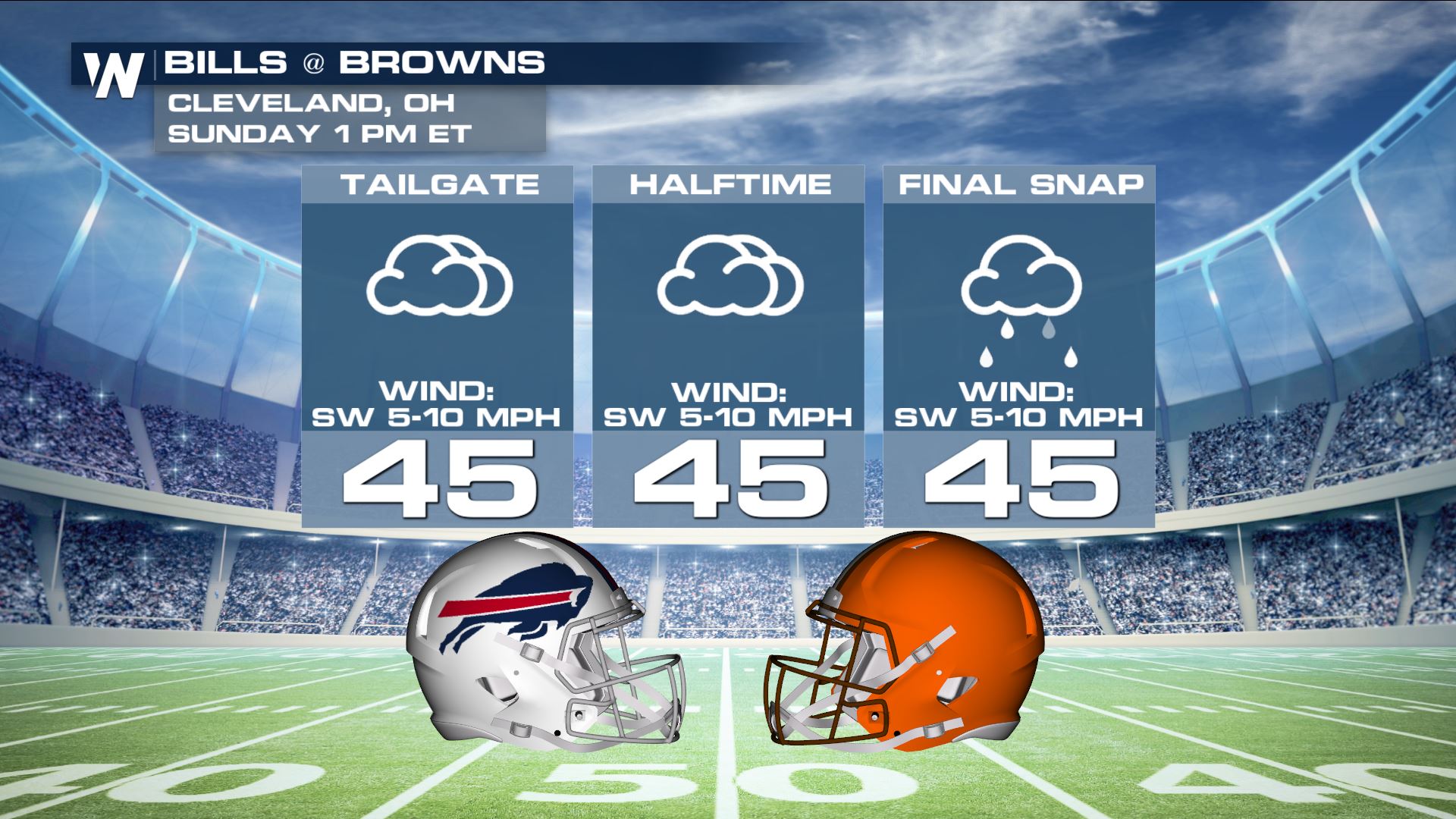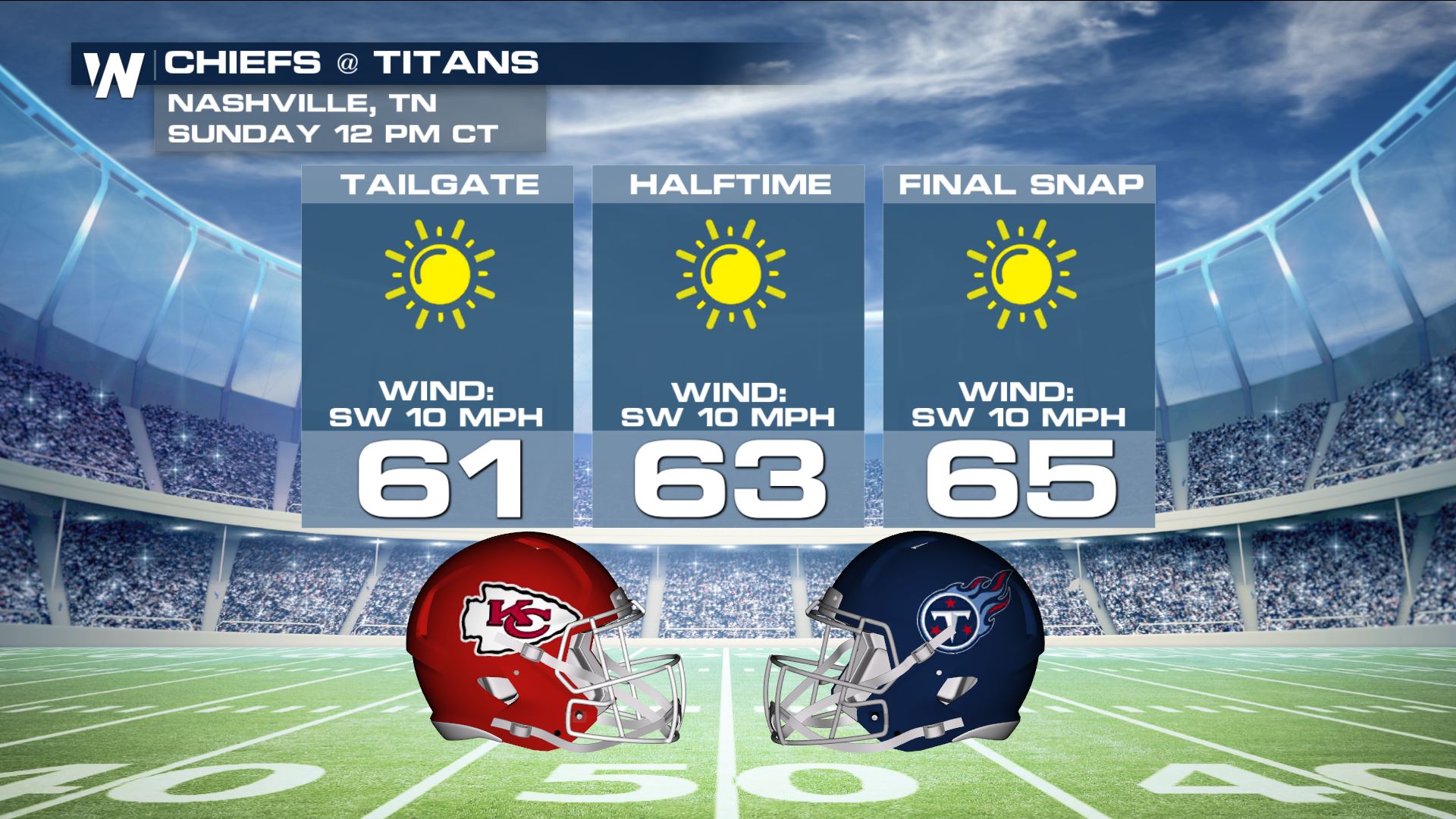 Late Games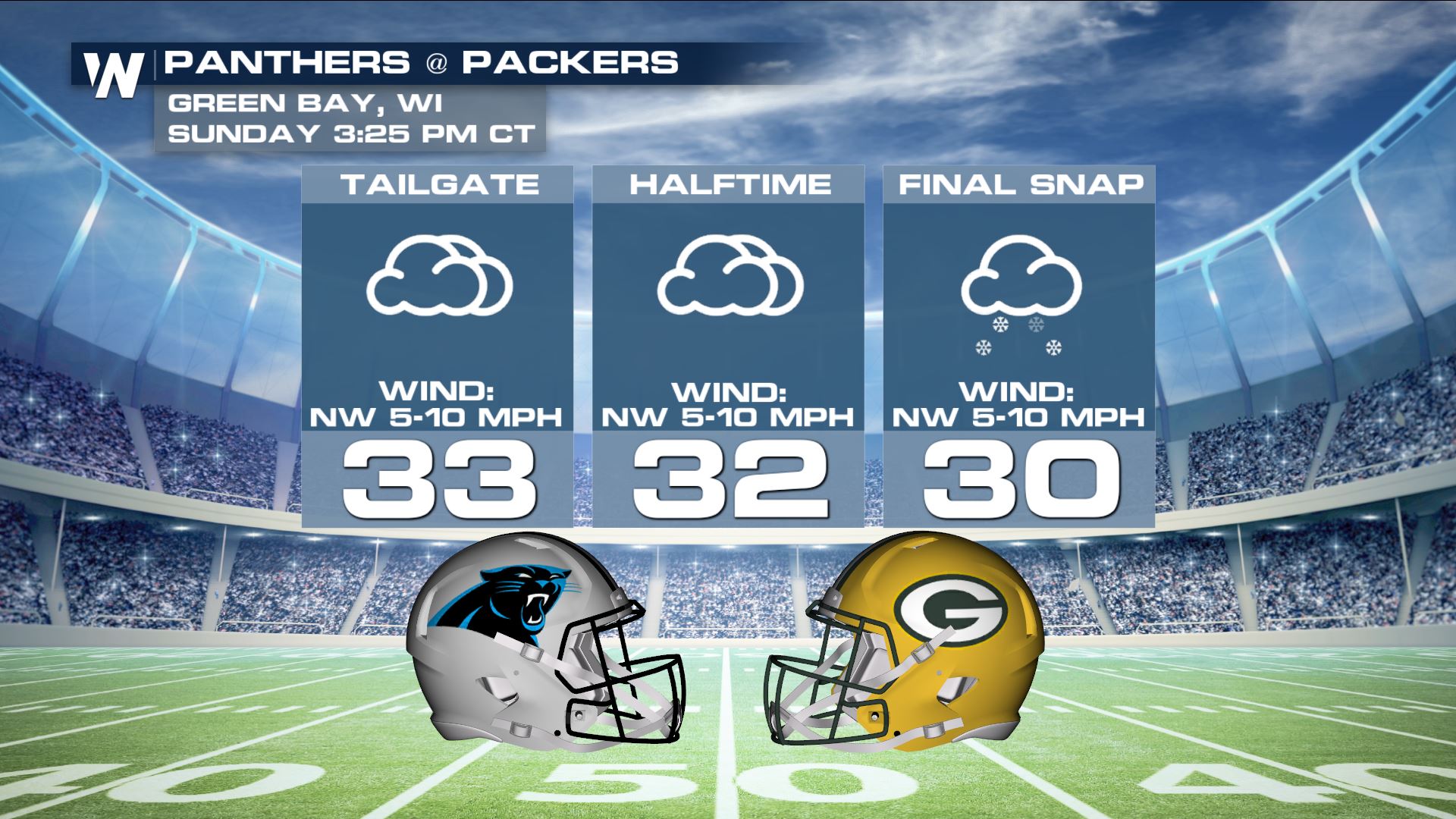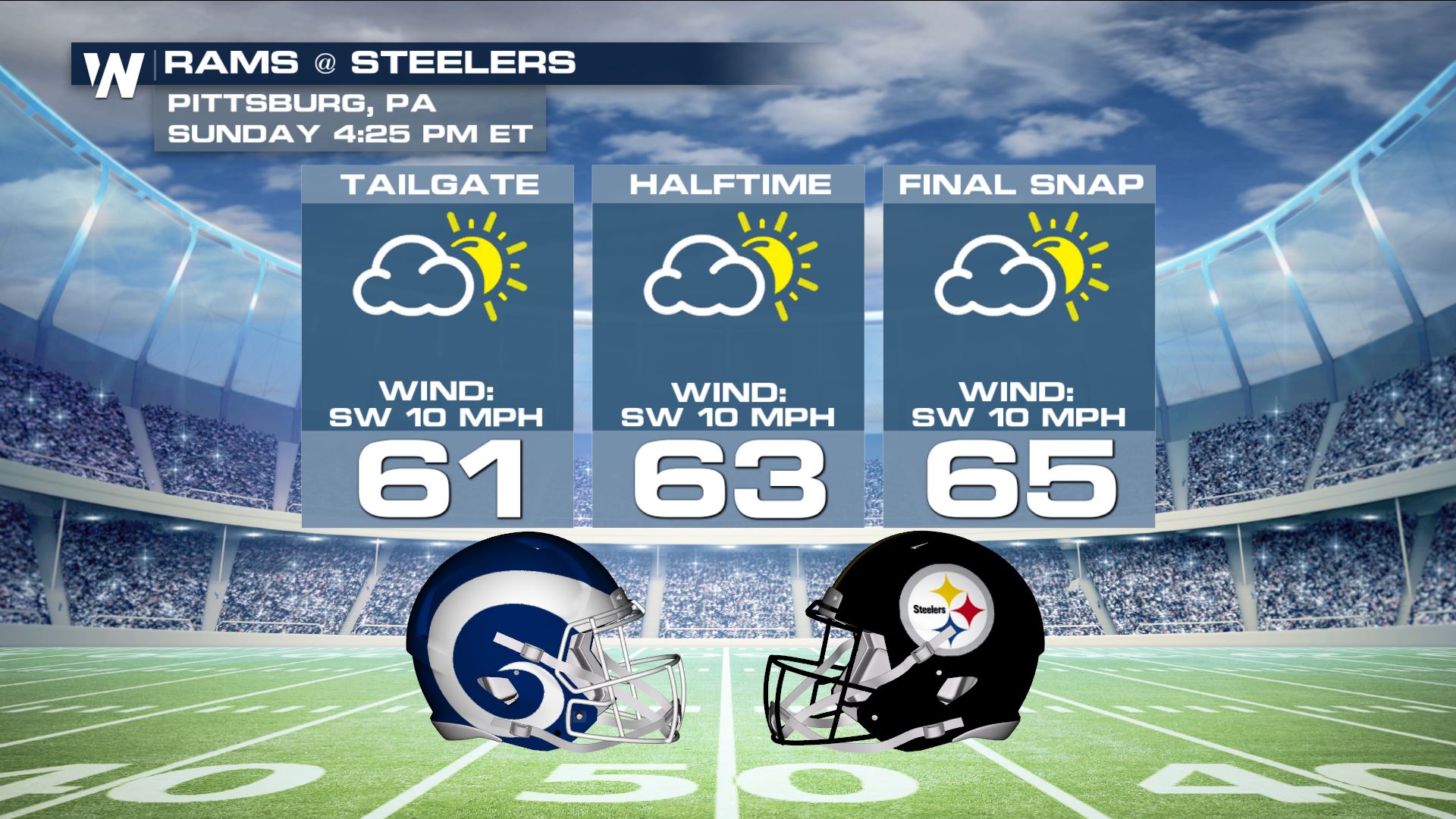 It doesn't look like the weather will be a huge factor in today's games.  Maybe some snow late in the game for Green Bay, but other than that just typical November weather.  Some great games are on tap today so enjoy!