After a slow snow start to the season for the Four Corners, the snowpack continues to climb, bringing in some fresh powder to end of 2021 and start 2022. Incredible snow totals have been measured from snow earlier this week, especially for parts of Wyoming and Colorado!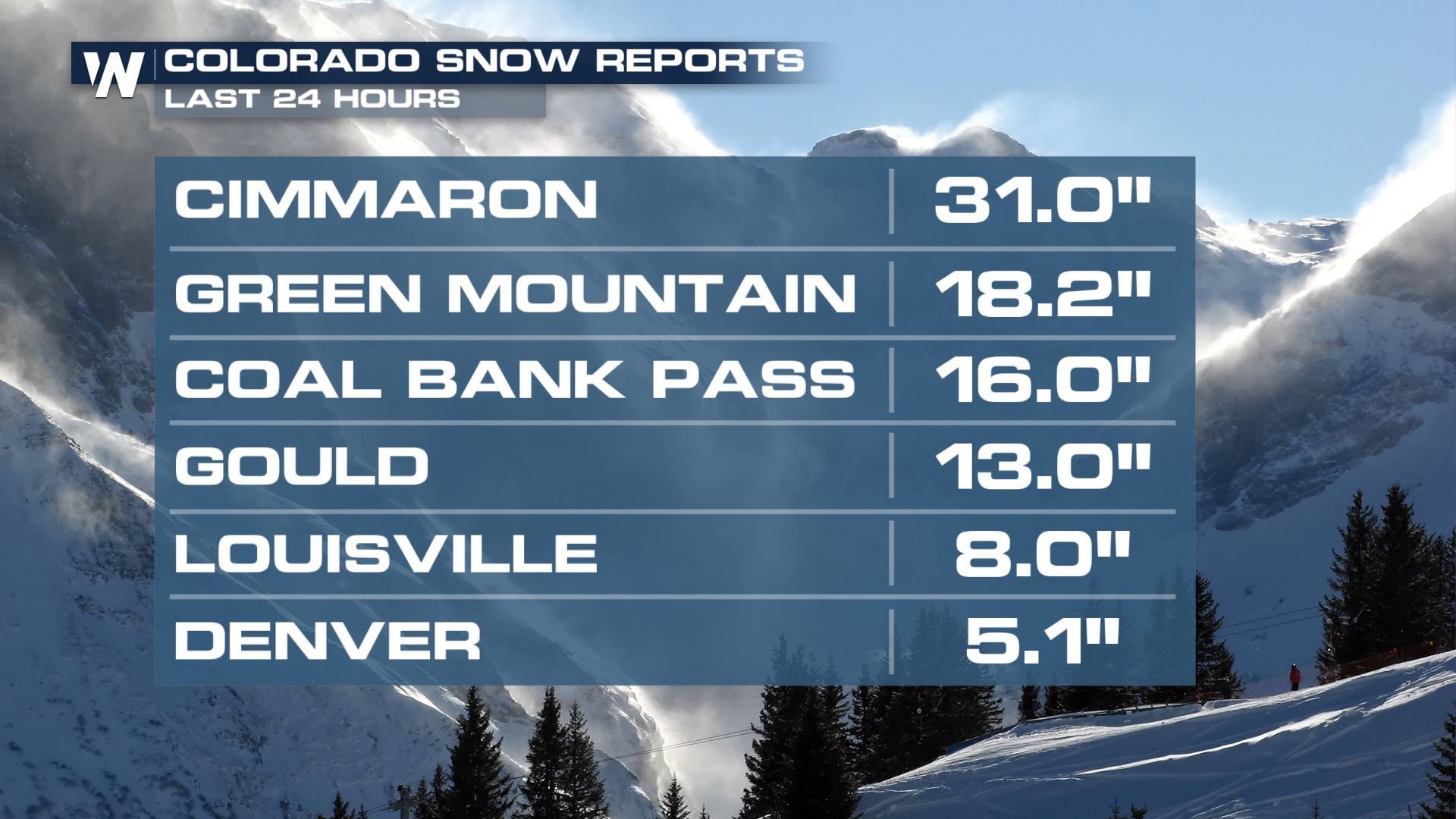 Alerts
Winter Weather Alerts continue through this afternoon for New Mexico and Colorado. Upwards of 2 additional inches of snow will be possible in the highest mountain peaks of these areas through the New Year. Even more lower elevation snow in spots, scroll down for the latest forecast totals.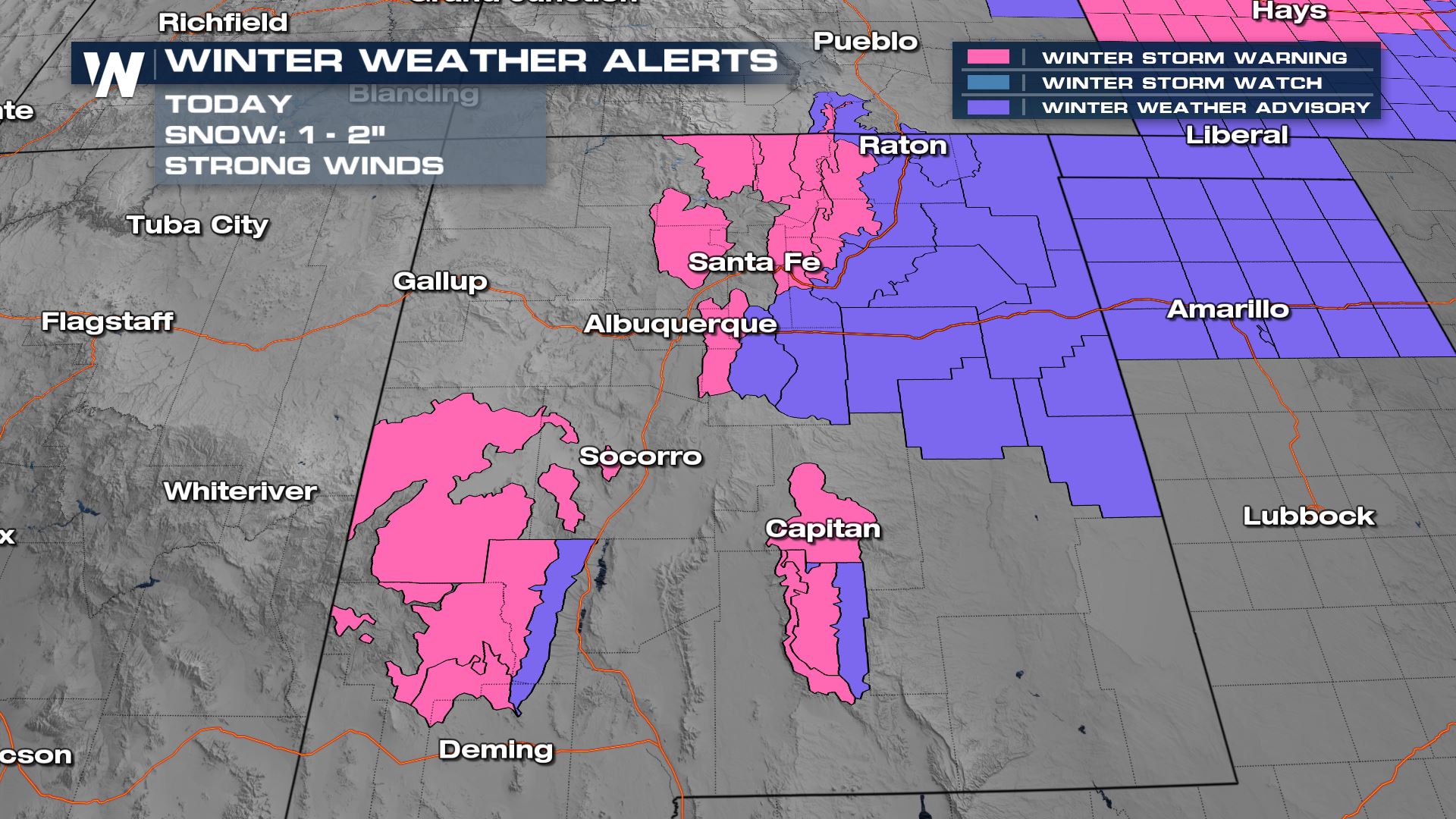 Forecast Timeline
Through New Year's Day, snow showers will gradually come to an end across Utah and Arizona, then eventually Colorado and New Mexico by Saturday night. Temperatures will be unseasonably cold so that means snow and ice will stick around on the ground.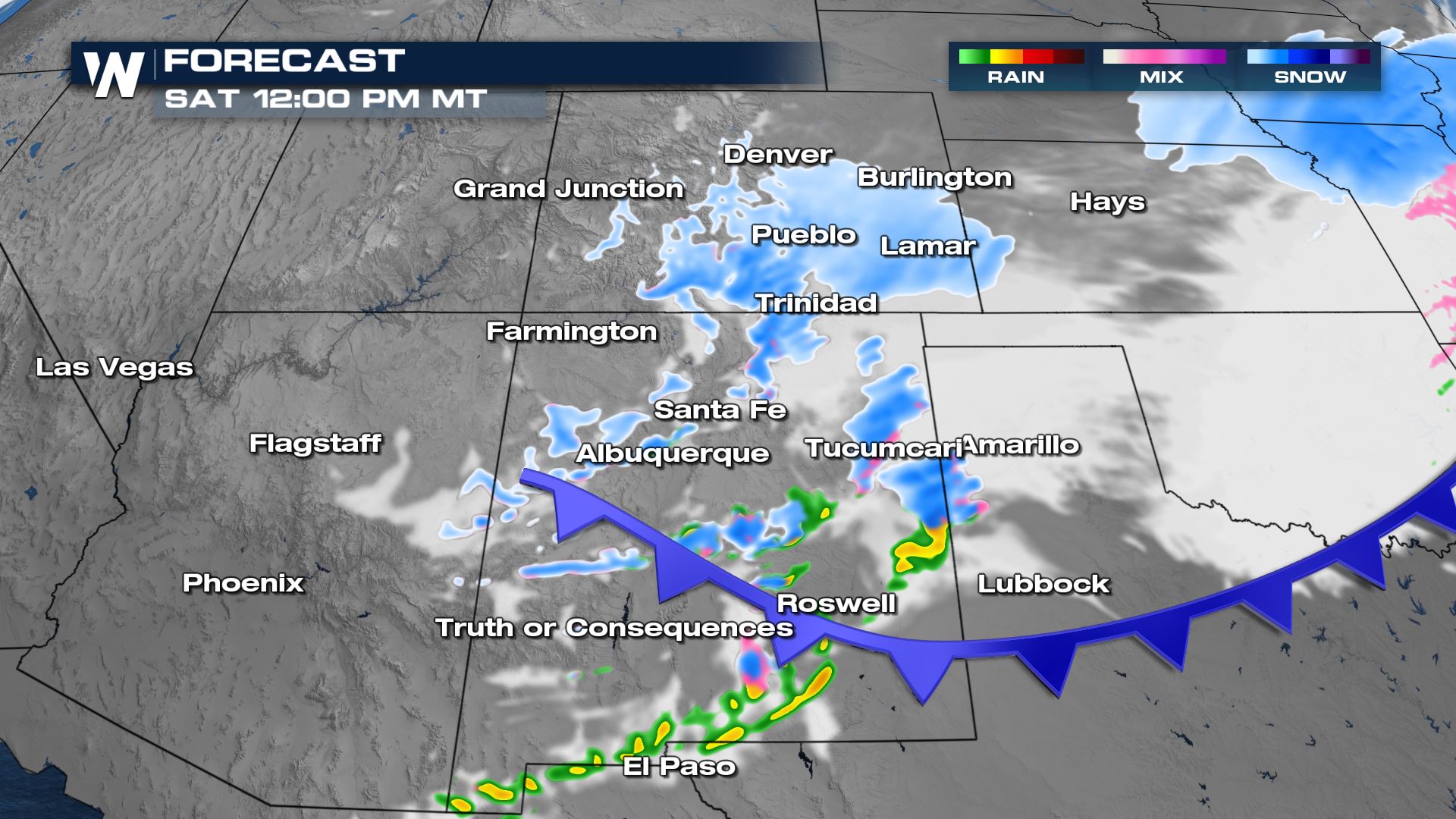 Forecast Accumulation
A few inches of additional snow to accumulate is expected through Saturday. This will add to the overall totals that fell earlier this week.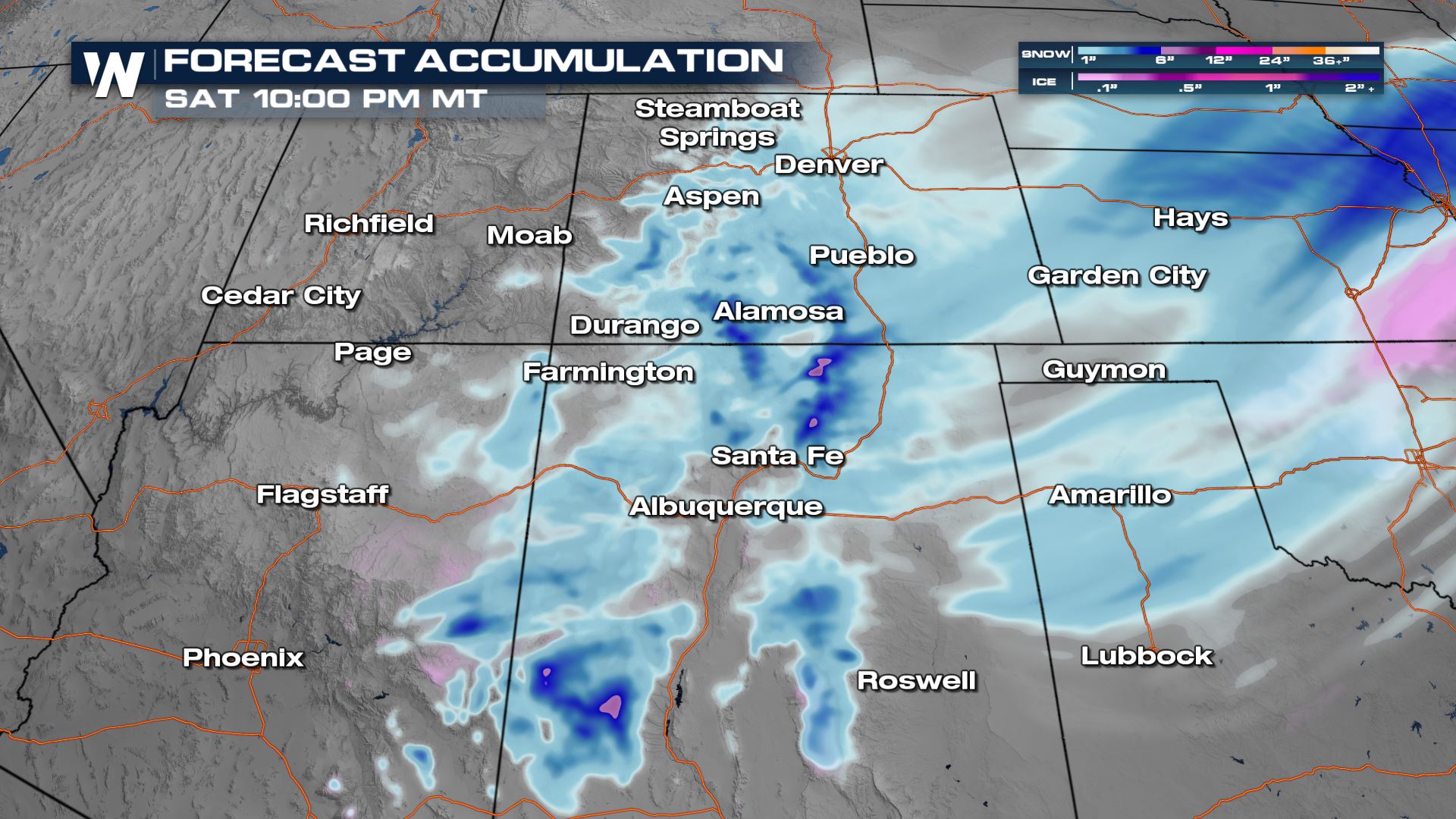 Expect moderate impacts to travel in some locations, especially higher elevations. The I-15, I-70 and I-25 corridors will be the most impacted interstates, but state roads and mountain passes in high elevations will be very impacted by this incoming snow. With some of the heaviest snow fell on New Year's Eve, be very careful when out and about on New Year's Day celebrating as roads could become hazardous quickly.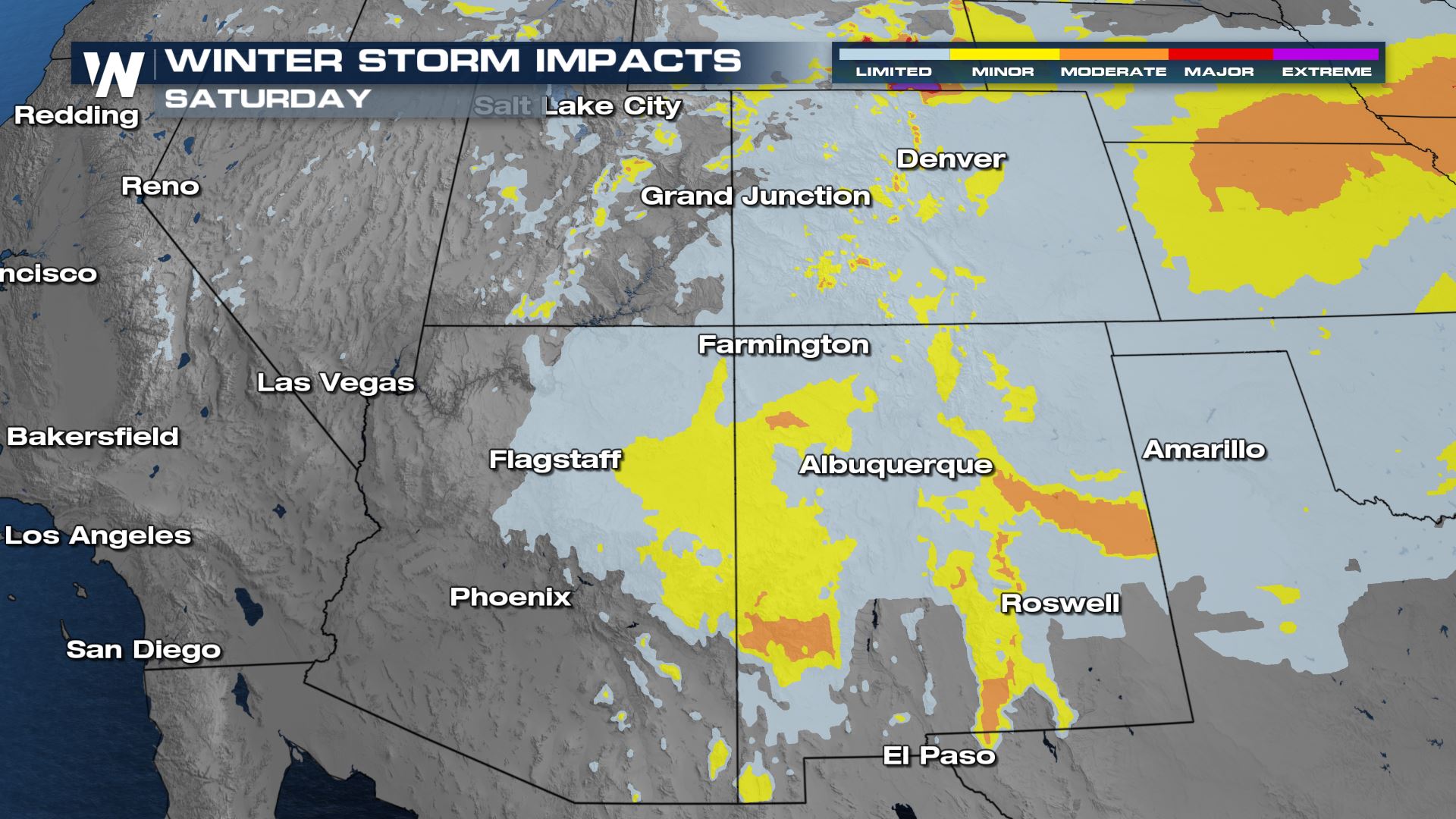 Updates on this and all of the west coast are on WeatherNation at :50 past the hour, every hour, every day!