We're only in April, but 2020 has already featured more EF-4 tornadoes than any single year since 2014. After Sunday night's deadly southern Mississippi tornado was confirmed to have been of EF-4 strength by the National Weather Service, it also became the fourth EF-4 tornado of the calendar year to date. In addition to the Sunday night EF-4,
two others took place during last week's Easter severe weather outbreak
, and
another in Cookeville, Tennessee in early March
. That already makes 2014 the year with the most EF-4 tornadoes or above since 2014, when seven EF-4s touched down. EF-4 tornadoes have estimated winds between 166 and 200 mph.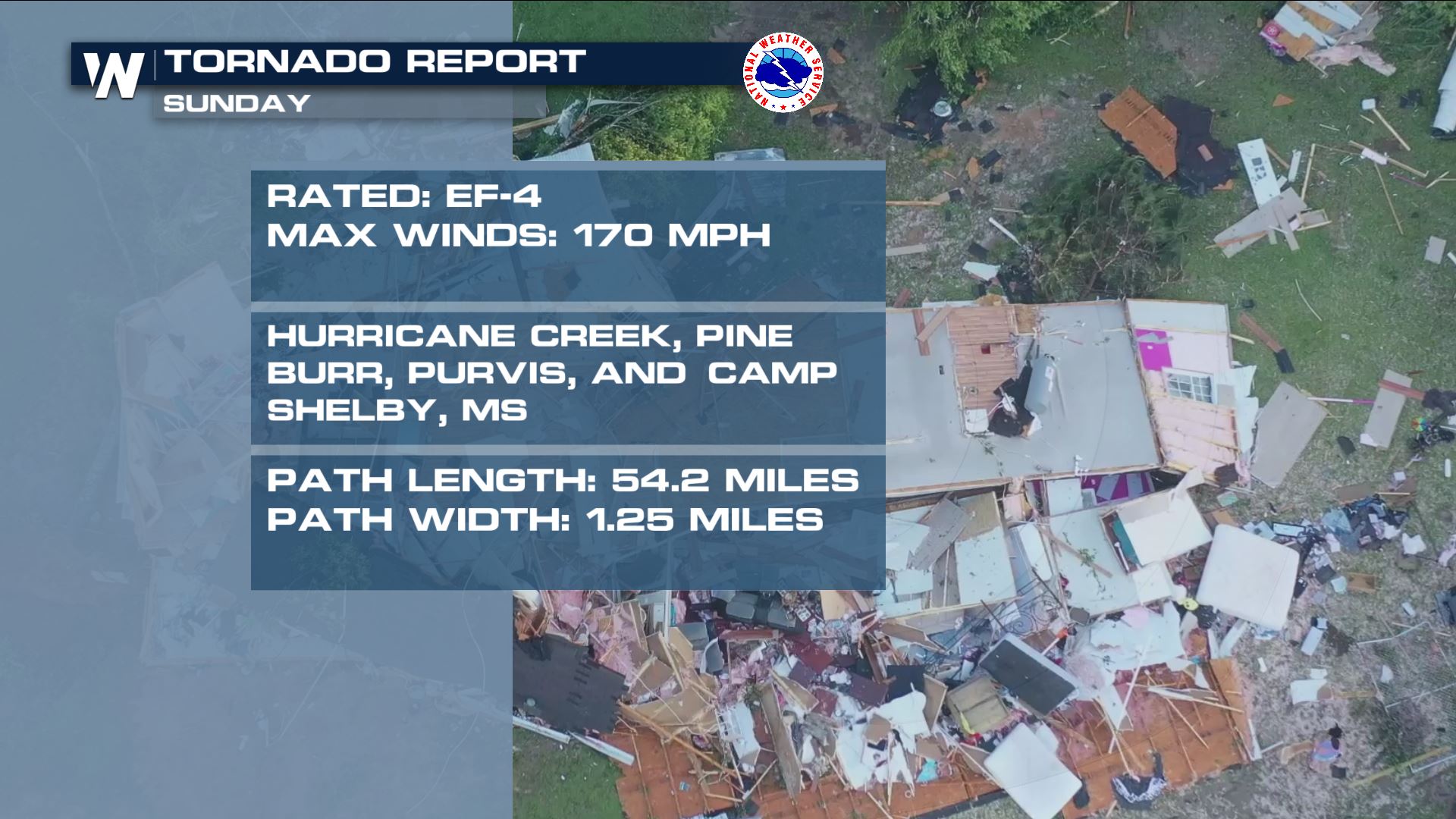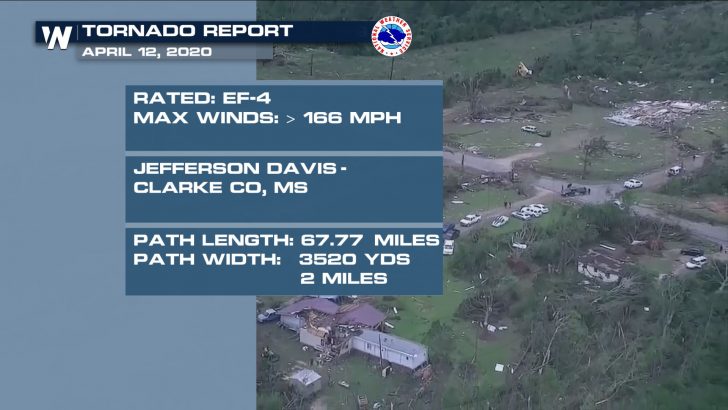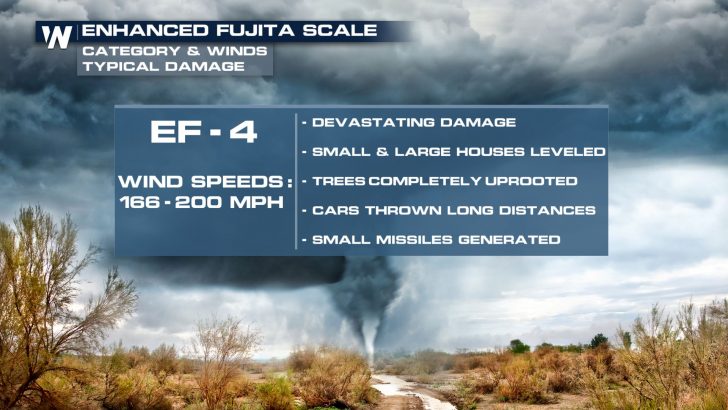 Sixty-seven tornado-related fatalities have also been confirmed so far this year, making it the deadliest individual year for tornadoes in the United States since 2012. That includes one fatality from Sunday's EF-4 tornado in southern Mississippi. Any tornado of an EF-3 rating or above is considered by the National Weather Service to be of "violent" nature. According to the Storm Prediction Center (SPC), about 38 EF-3 or above tornadoes touch down across the United States each year. If you include the 14 EF-3 tornadoes so far this year across the United States, that means at least 18 violent tornadoes have touched down across the United States so far in 2020. That's about half of the full year average, but well above the season-to-date averages as well.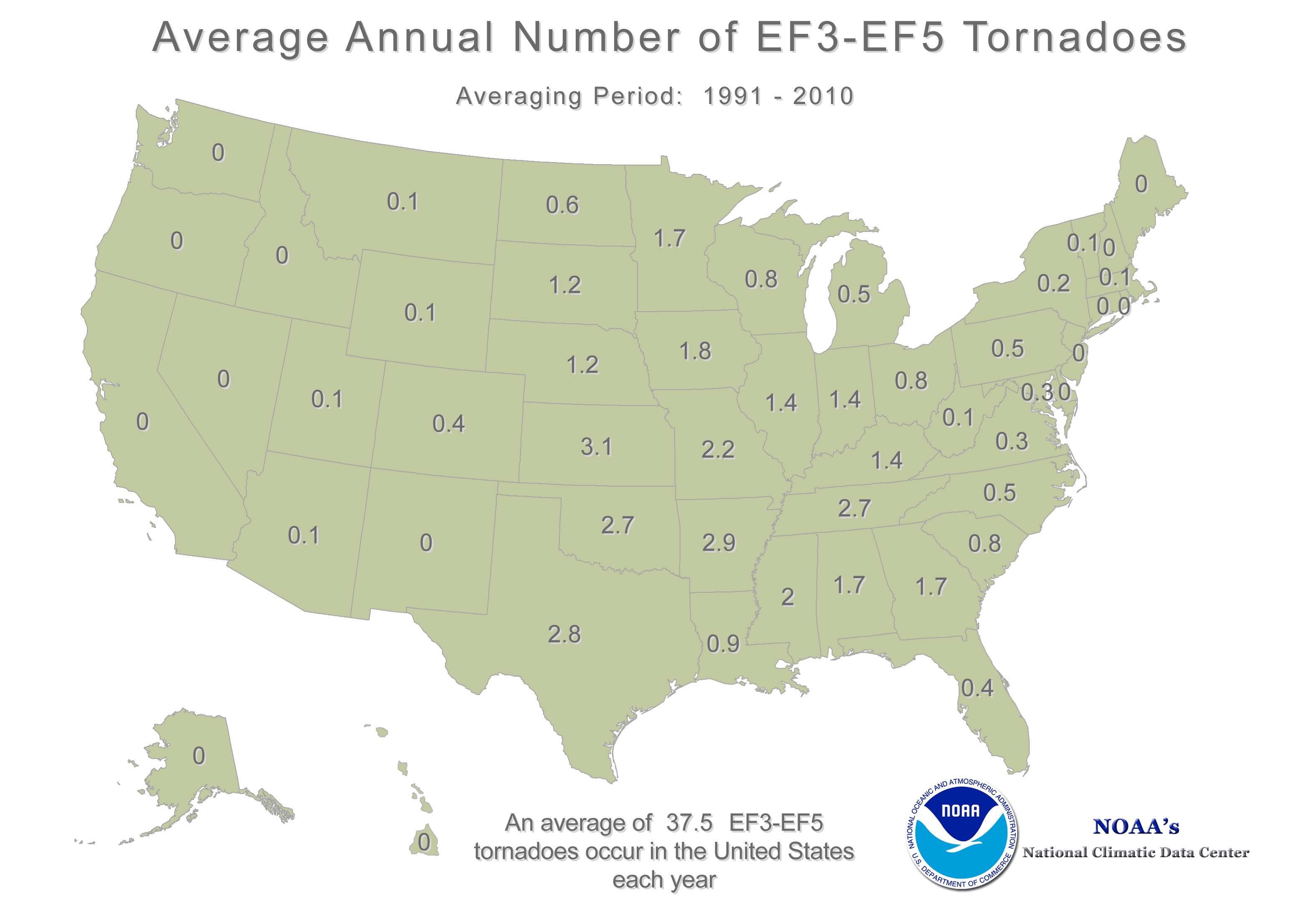 Unfortunately, more severe storms look to be in the offing over the next few days, starting on Wednesday across the South and moving into the Southeast for Thursday and Friday. Stay with WeatherNation for the very latest on these dangerous storms and throughout severe weather season.