There's a fairly powerful cold front coming through the northeastern part of the country.  There is also some moisture with the system.  Rain, and even a bit of snow, is possible in certain areas.  Meteorologist Patrick Crawford, wrote an article on the precipitation that's on the way.  You can read it on WeatherNationTV.com But this article will focus on the cold temperatures coming to many areas because of the cold front. Check out all of the 40's in places like Buffalo, Detroit, and Chicago this afternoon.  This is the start of a chilly pattern that will last several days.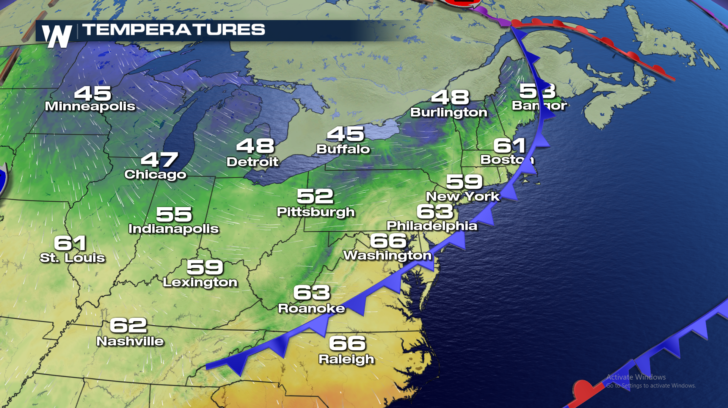 Many places will drop into the low to mid 30's tonight.  Many of these areas have not seen a killing frost this season.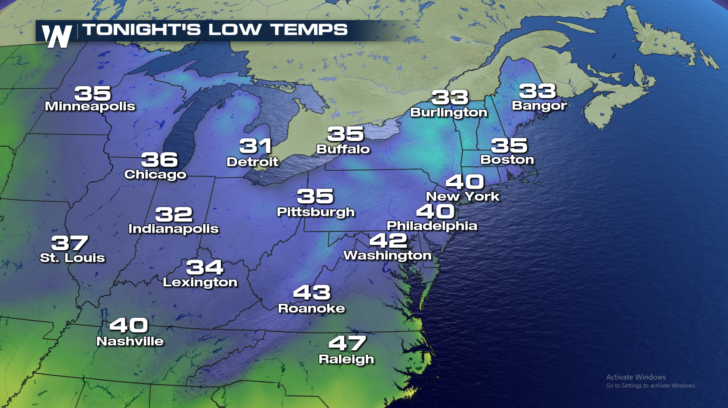 The cold air has prompted the National Weather Service to issue Freeze Watches and Warnings, and Frost Advisories for a large area.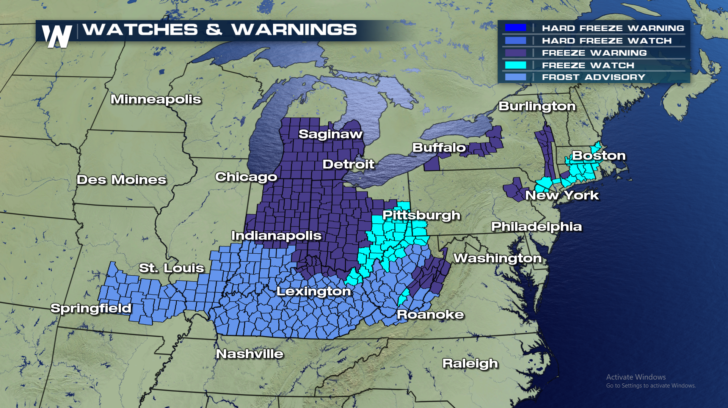 On Thursday, highs will cool down along the east coast.  The chilly air will arrive in places like New York, Philadelphia, and Boston.  And cities that were cool today, will stay that way again tomorrow.  There's certainly no immediate warm-up for towns like Detroit, Indianapolis, and Lexington.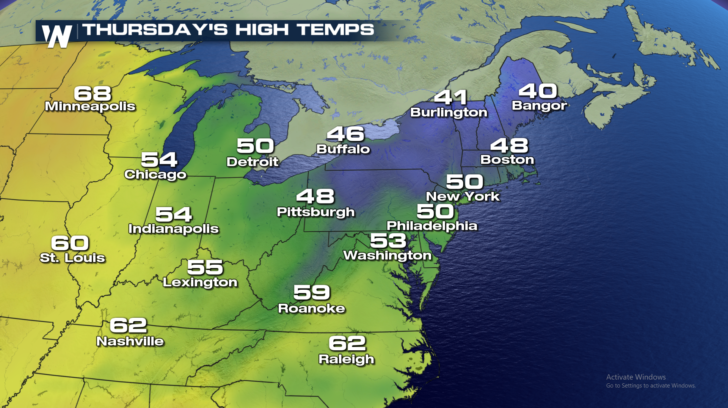 Here are extended forecasts for several cities.  The current cold front, along with reinforcing shots of chilly air, will keep temps well below average in all of these towns for the next week!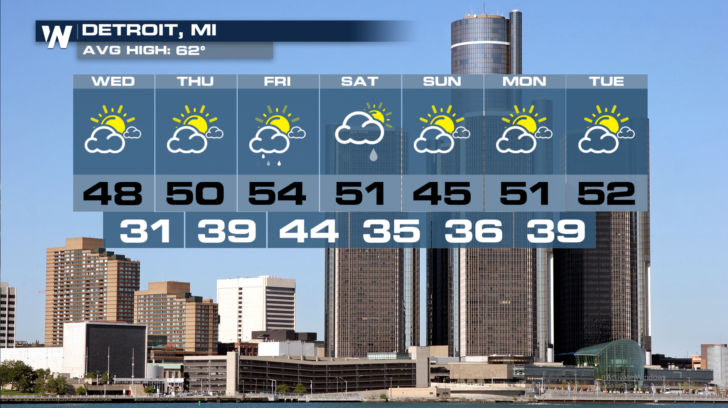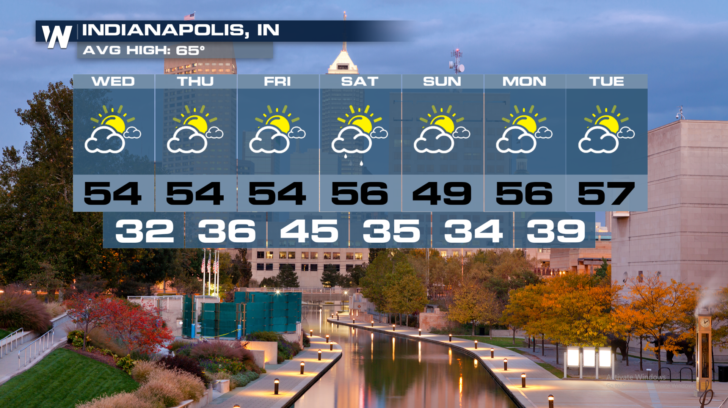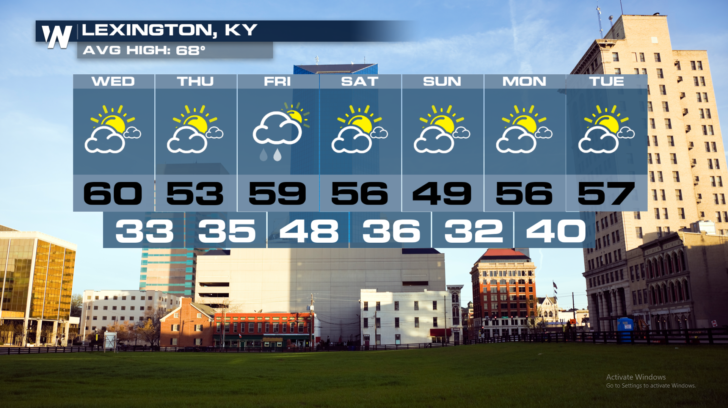 For WeatherNation:  Meteorologist Matt Monroe