Welcome to another year around the sun! We welcome 2023 in with generally mild-to-warm weather conditions across the Lower 48. As seen above, there will be two weather disturbances tonight, New Year's Eve, that will give us rain showers (and some snow in the West). The stronger of those two weather systems will definitely be the western one. Meanwhile, it won't be a terribly cold welcome of 2023 tonight.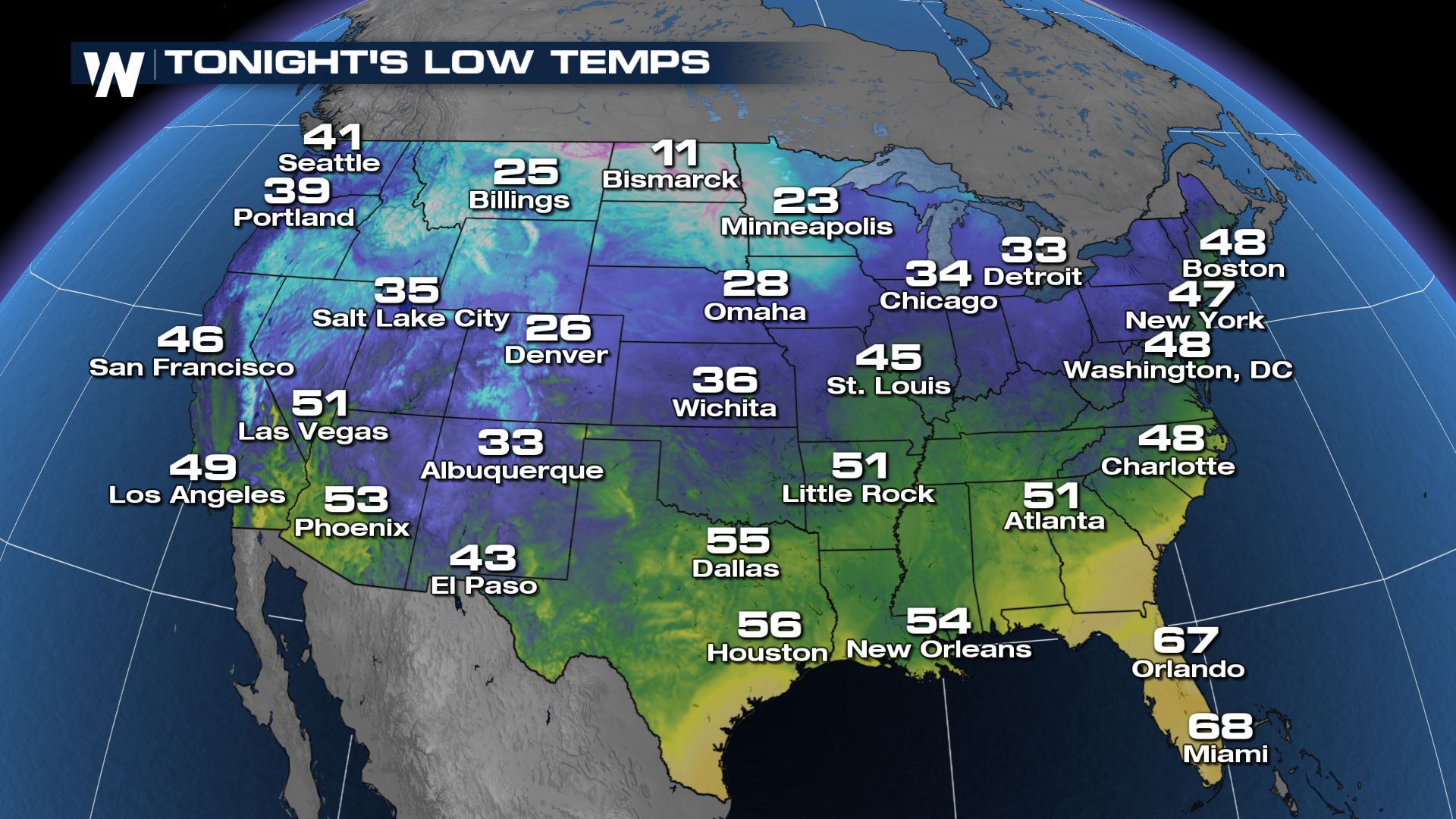 Some of the warmest spots in the country will be, to no surprise, Florida! Highs in Florida will only drop into the upper 60s to start 2023! Meanwhile, the coldest spots will be Montana and North Dakota with lows in the 10s. Overall, more record warmth will be felt rather than record cold. In New York City, the Times Square ball drop will be very warm. Temperatures will be around 50 degrees, but there will be rain showers throughout the evening and at midnight.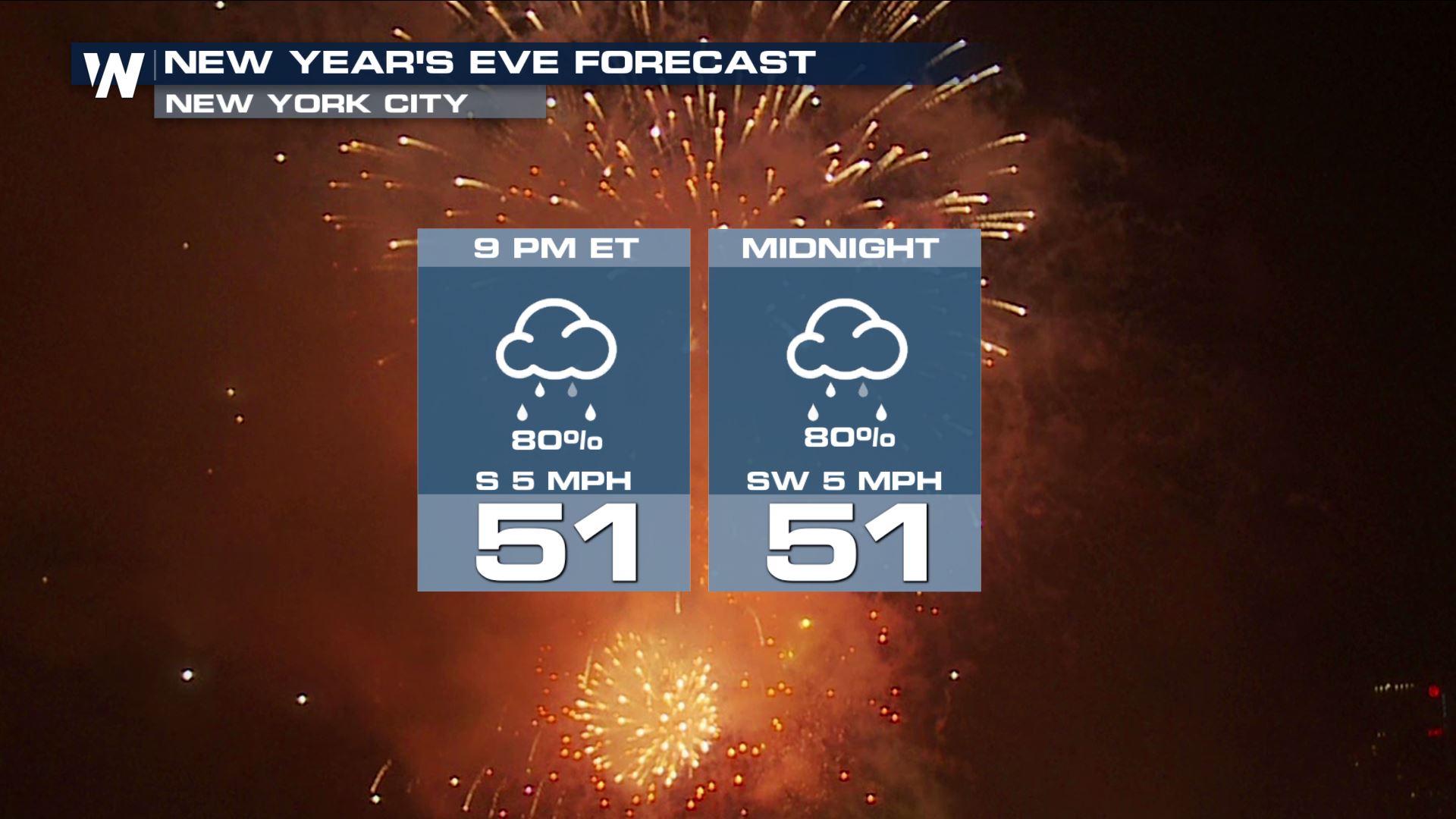 Did you know there are many other "drops" at midnight across the country? For instance, in Key West, it's the Conch and in Bethlehem, PA it's a Peep!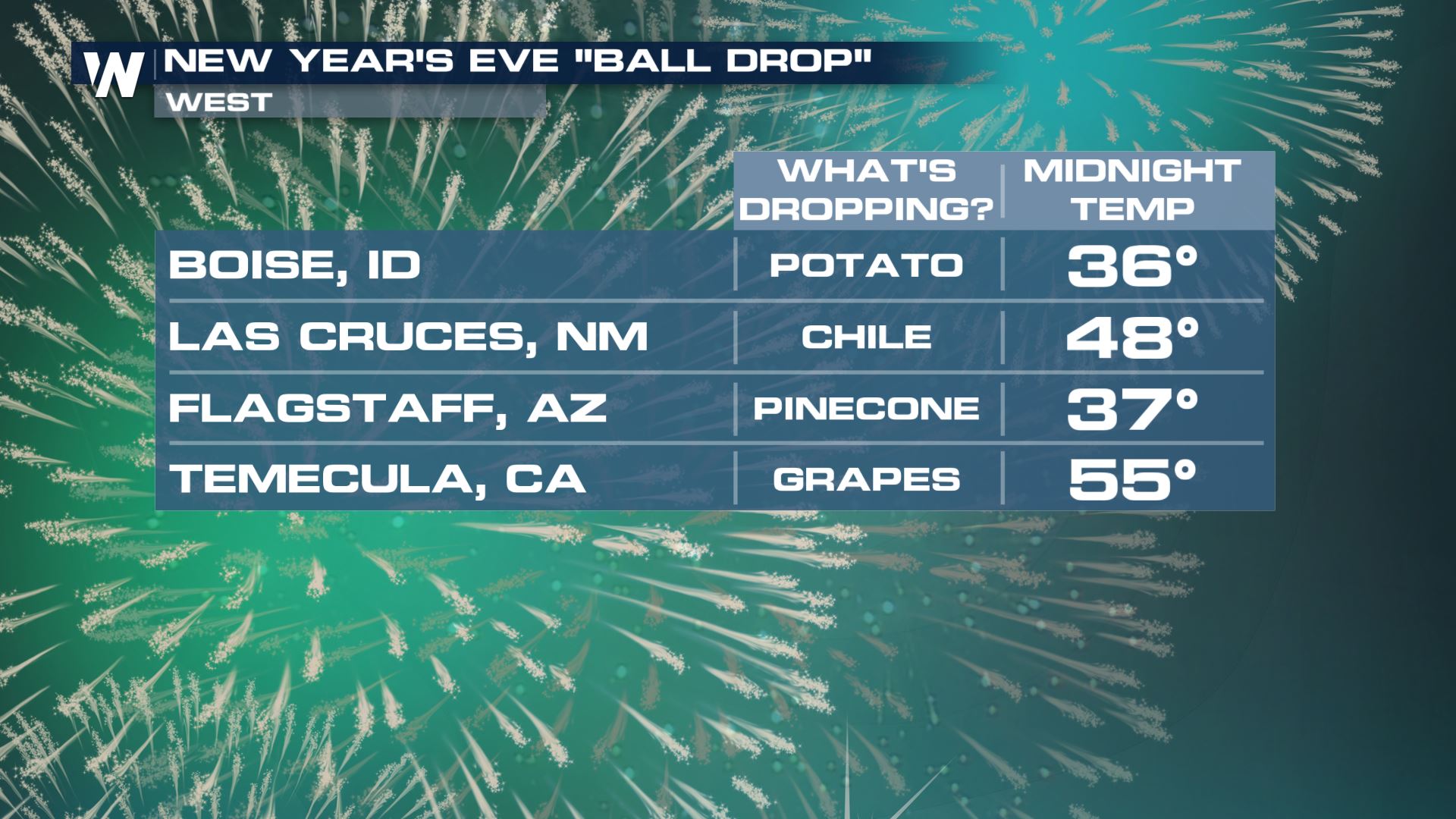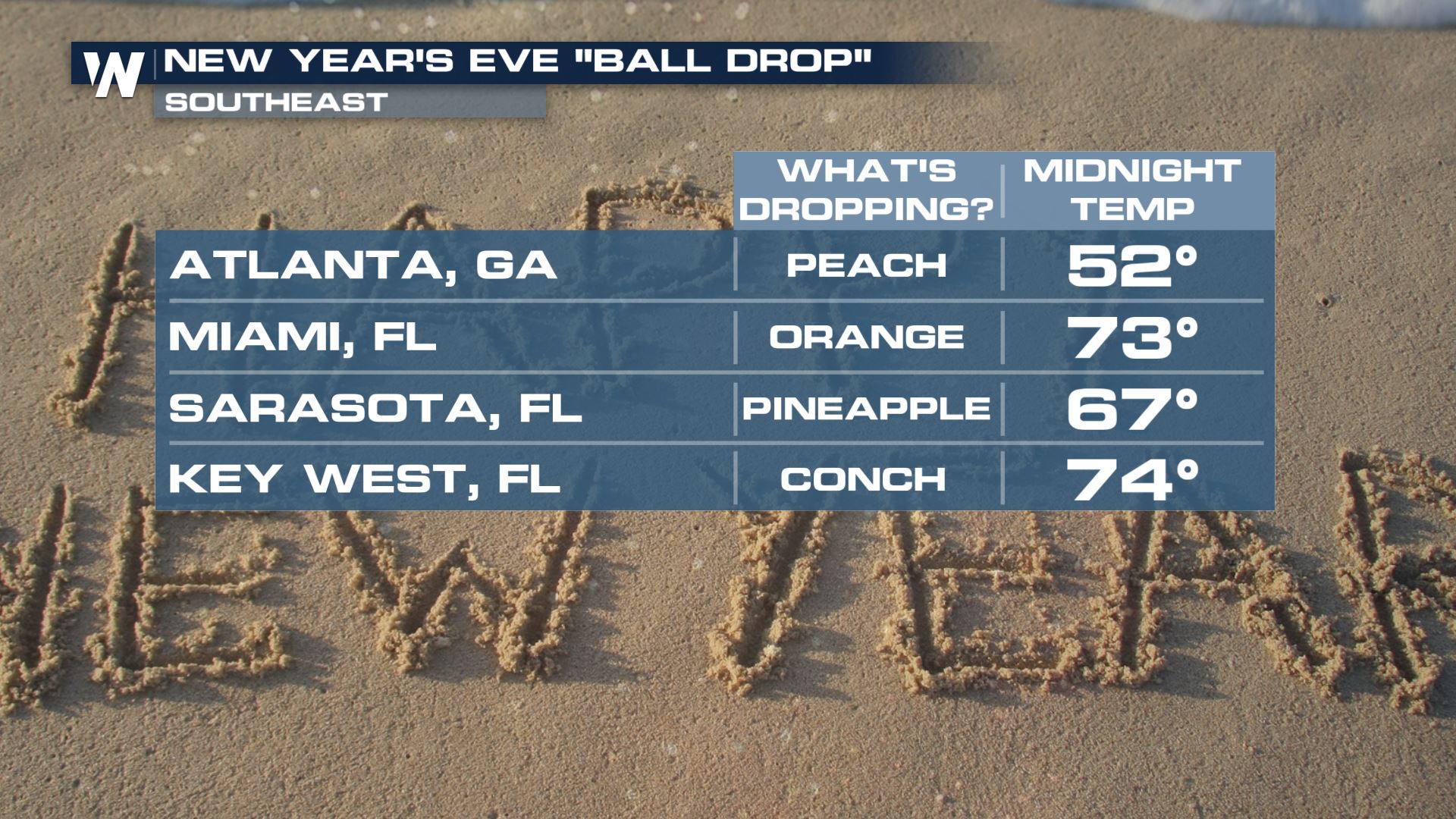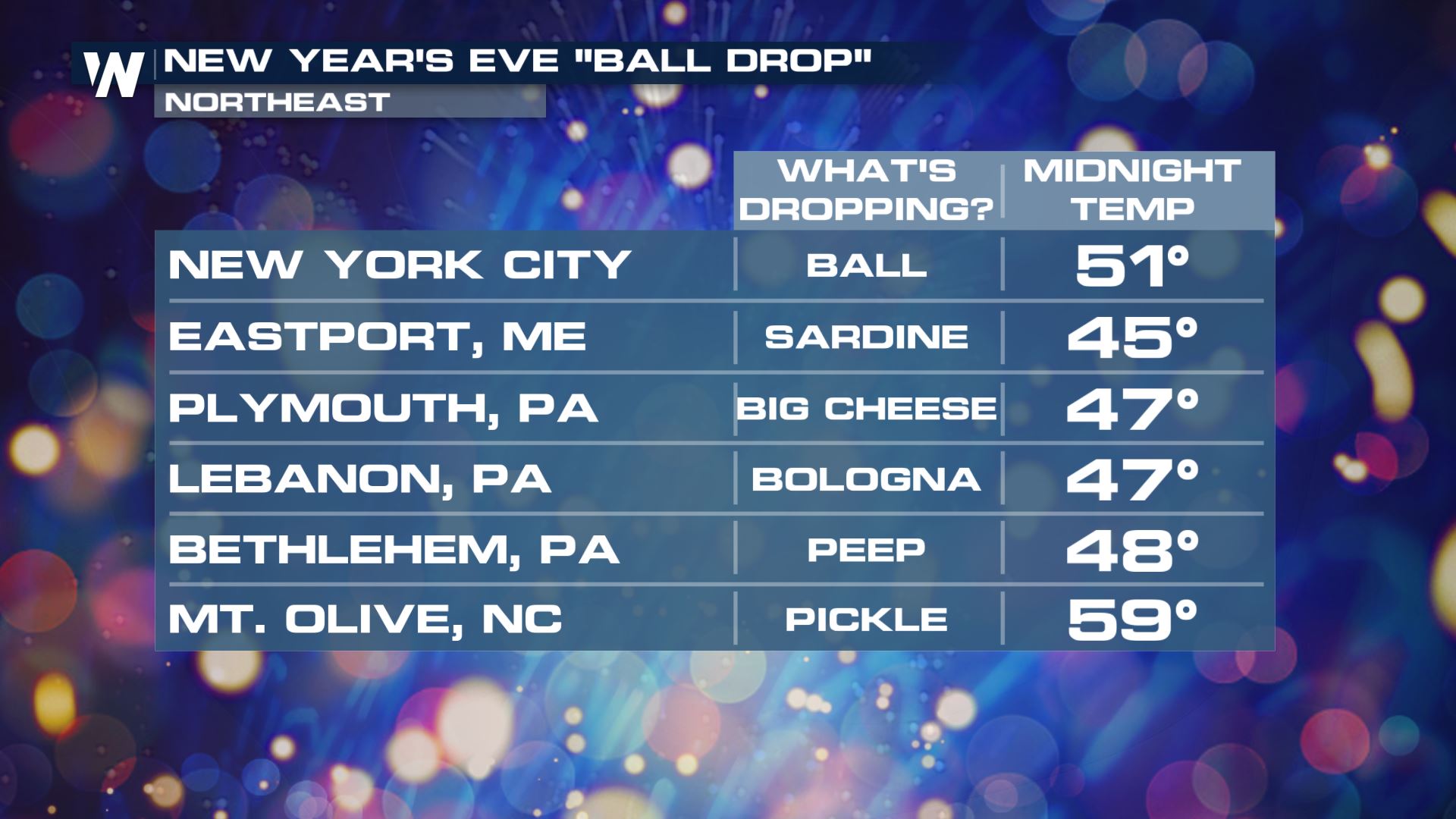 One of the big stories this New Year's weekend will be the warmth. On the second-to-last day of 2022, there were more than 30 record highs across the Northeast!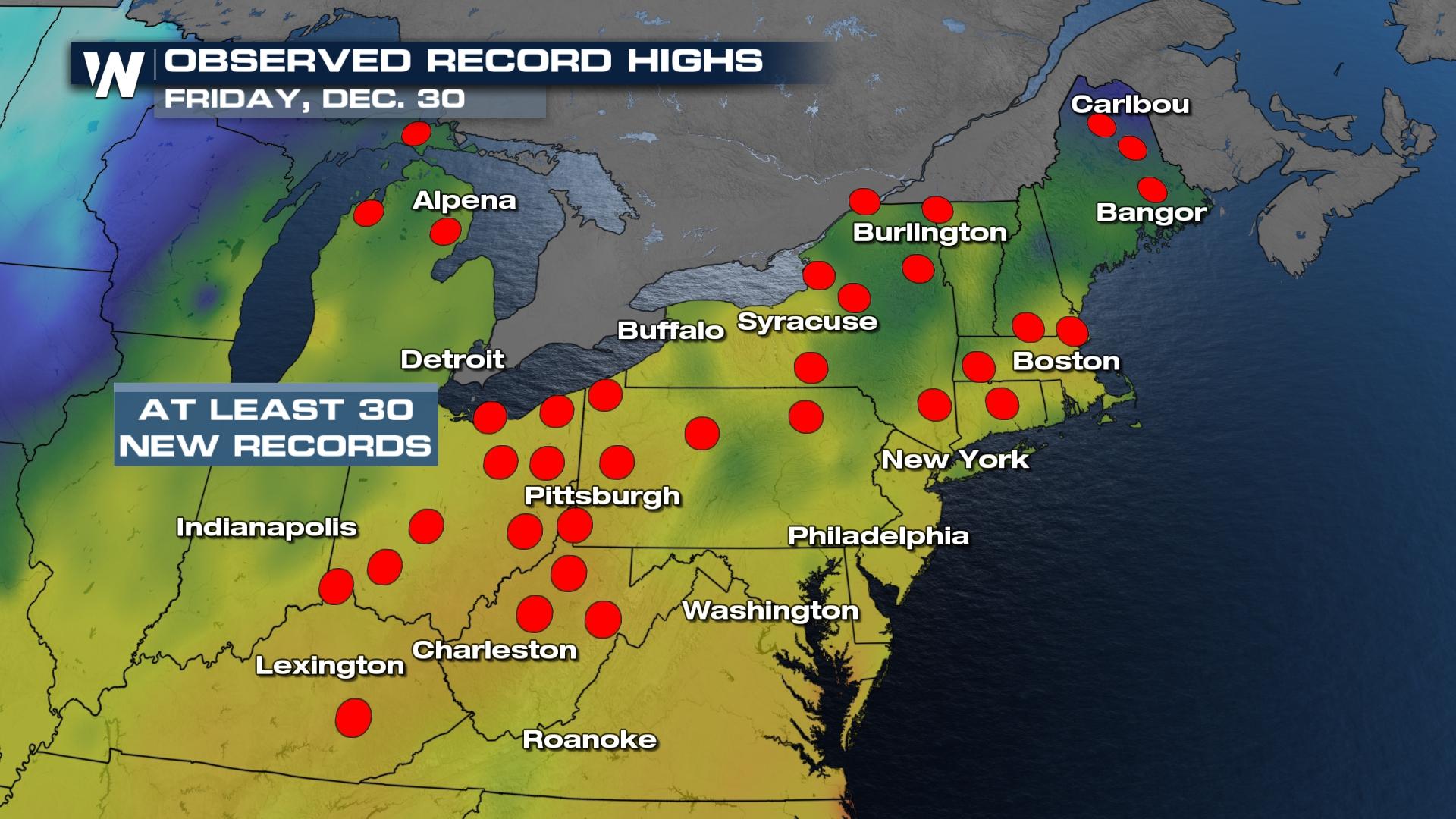 On New Year's Day, we'll be watching a strong storm cross the Rockies. This is the same storm that is hitting California and Nevada right now. It will continue to bring snow, wind, and a few thunderstorms to the Southwest U.S. Sunday and Monday.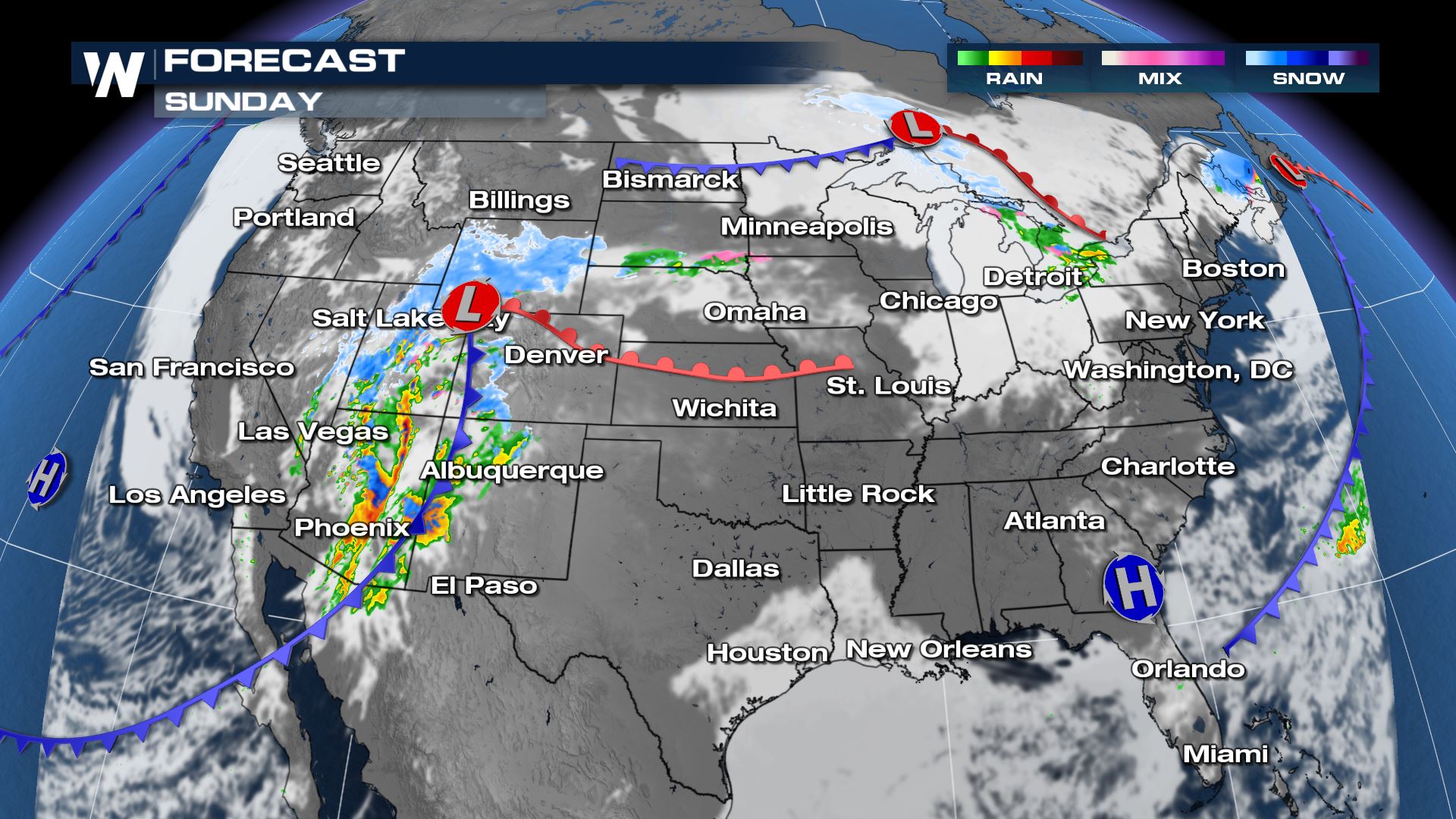 Temperatures on Sunday will still be very warm in the South, the Southeast, and even in parts of the mid-Atlantic. The coldest spots will be in California, Nevada, the Pacific Northwest, and the northern High Plains.
Remember to catch our local forecast for your area at these times: East: 10 minutes past the hour each hour Central: 30 min past the hour West: 50 min past the hour