A strong ridge of high pressure is bringing another round of sweltering heat to the eastern half of the nation. More than 2 dozen states are under heat alerts over the next few days.
Central U.S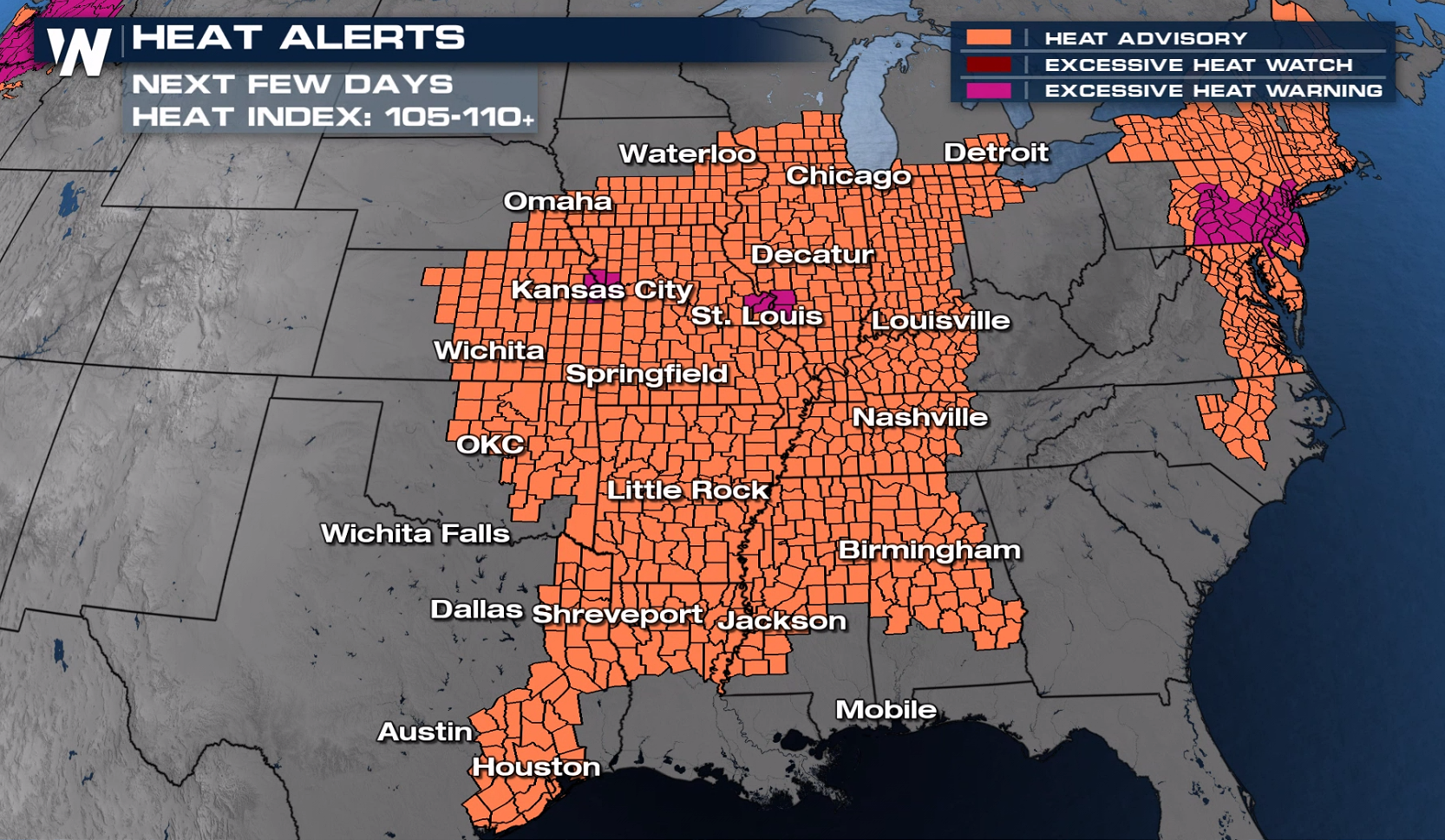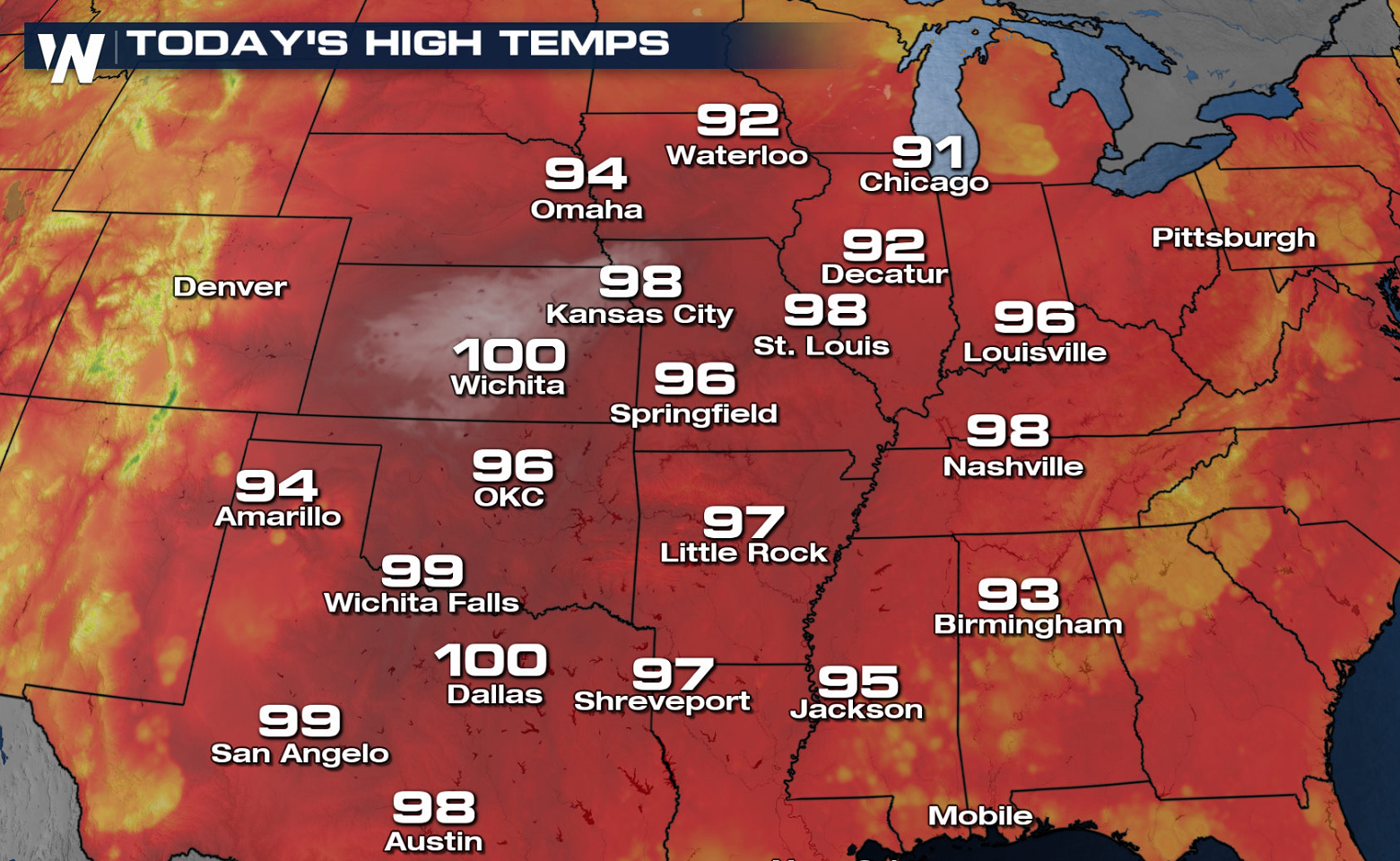 It's back! Heat and humidity has returned to the Plains this week. The heat index will climb above the century point this week in most areas. Heat alerts extend from Wisconsin to Texas.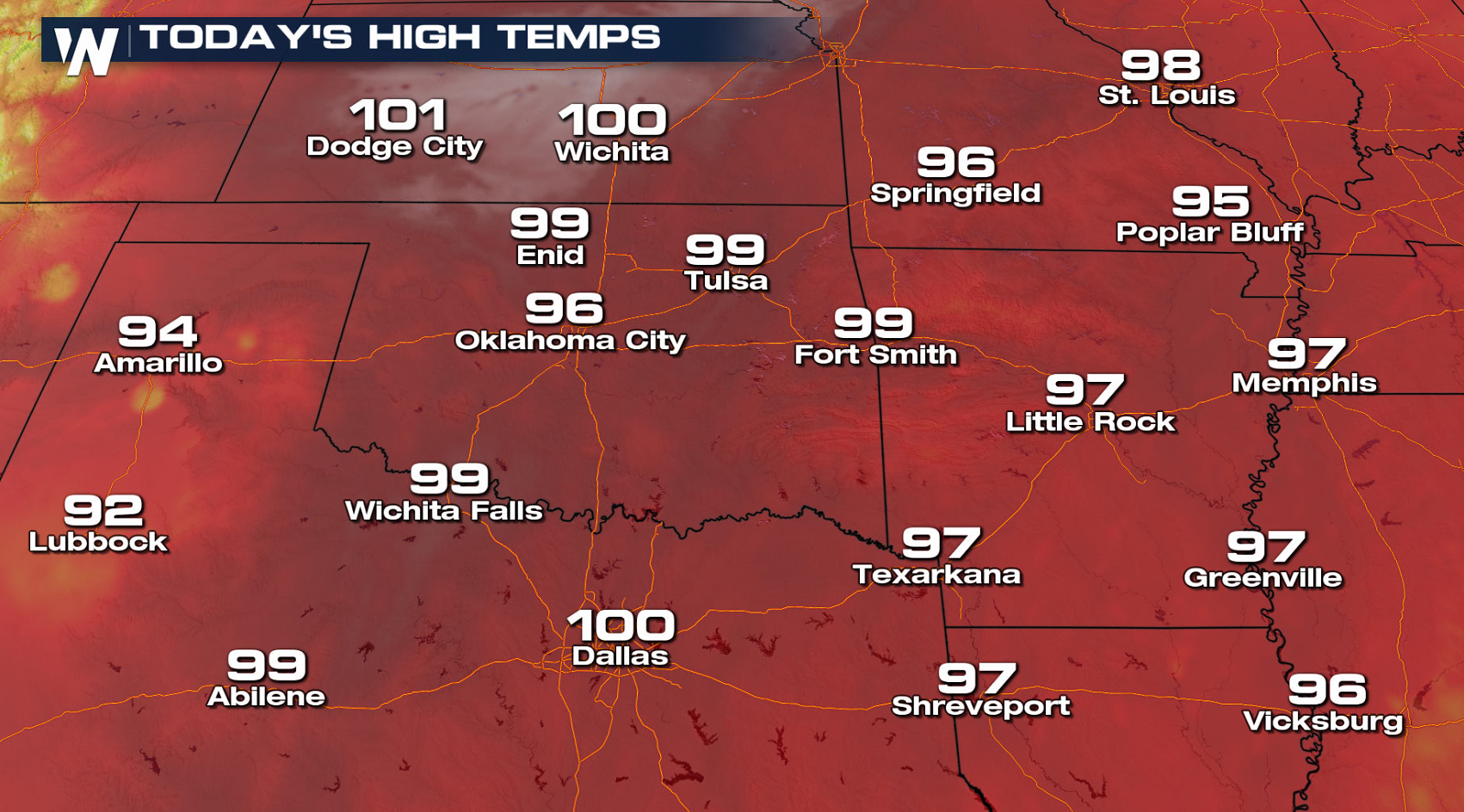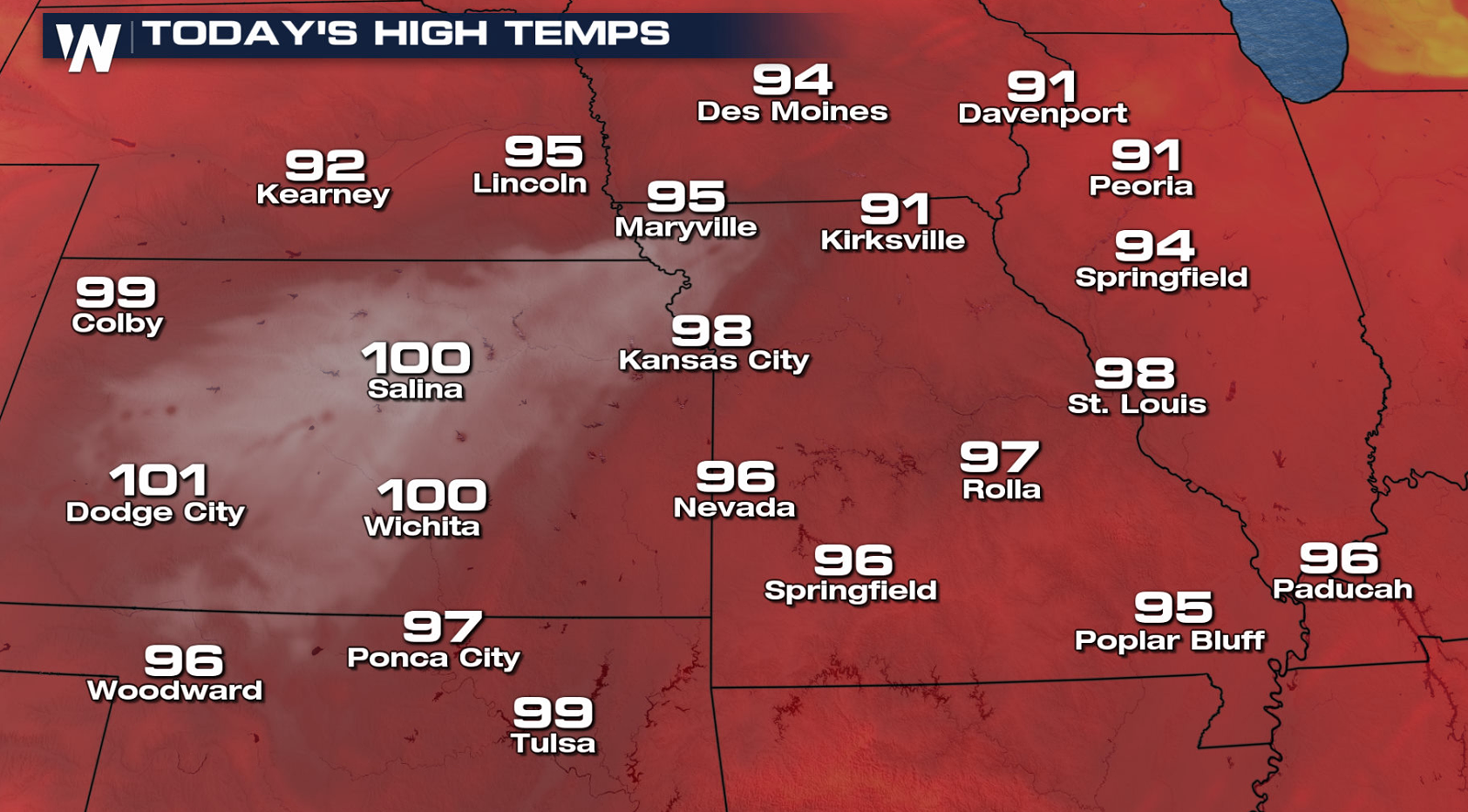 Highs will be well into the 90s across the Plains with the heat index in the triple digits for today (Wednesday).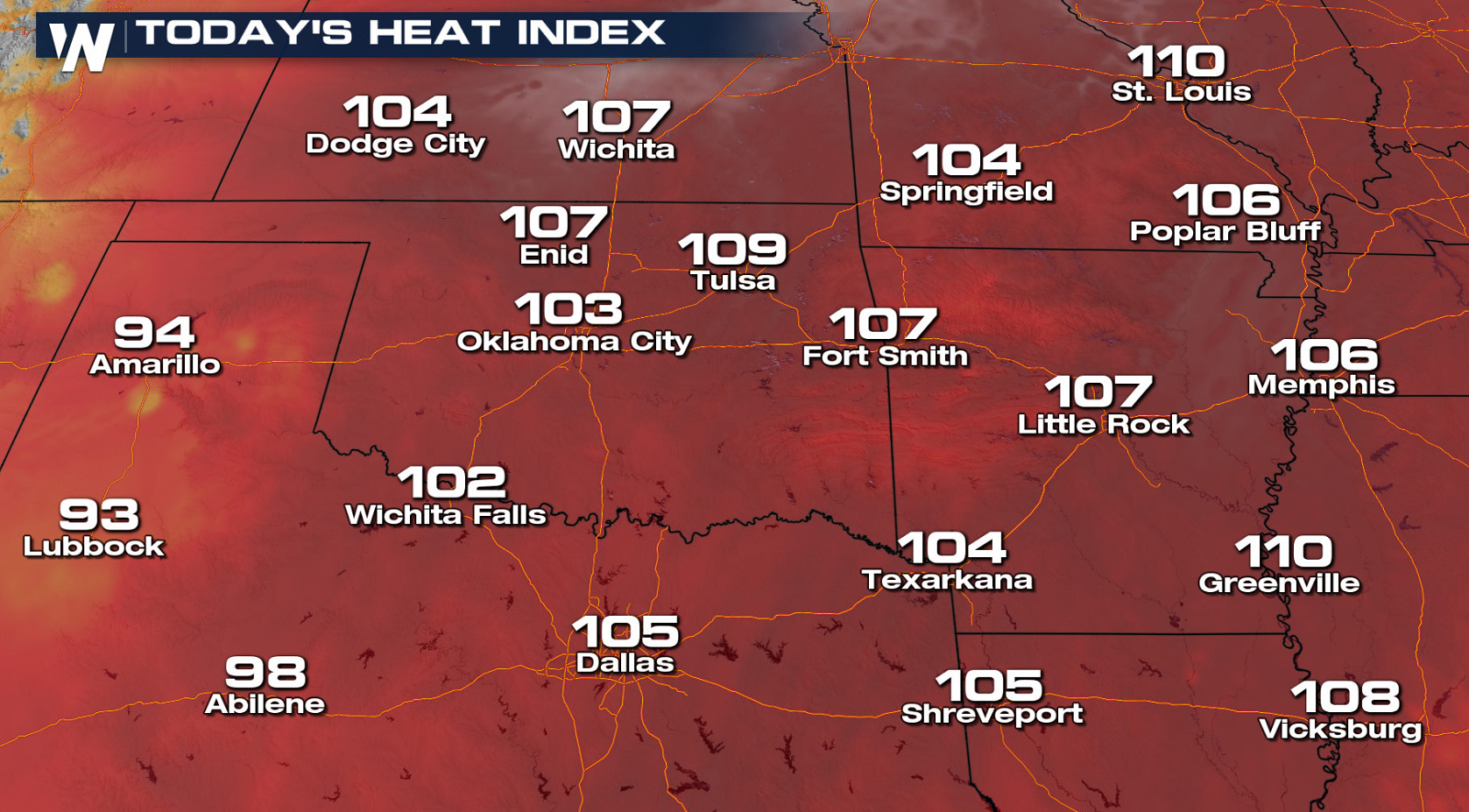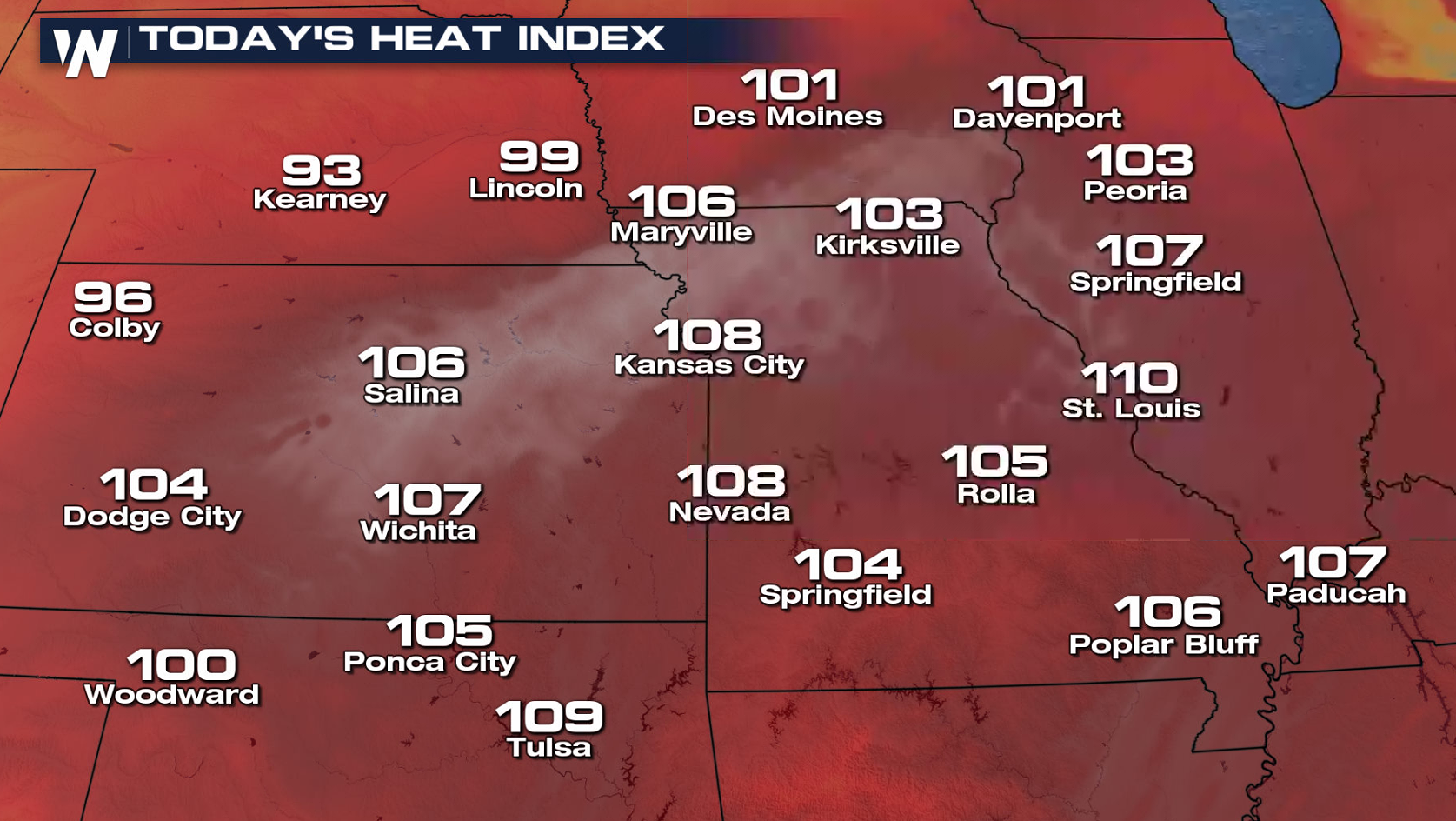 The heat will stick around for most of the week with some relief by this weekend. Temperatures will return to near average by Saturday.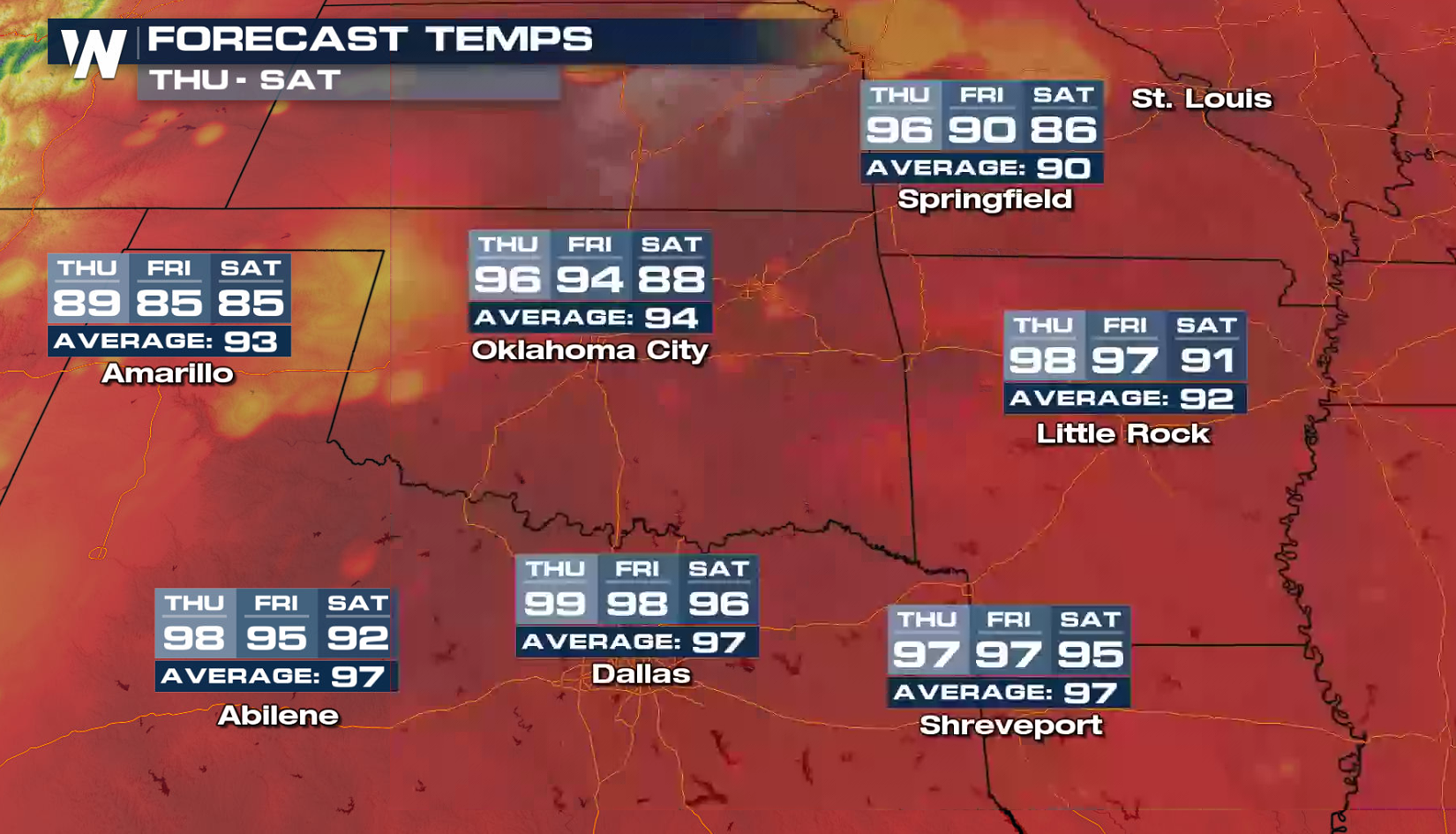 Temperatures will slowly trend downward into next week, even a few degrees below average for this time of year.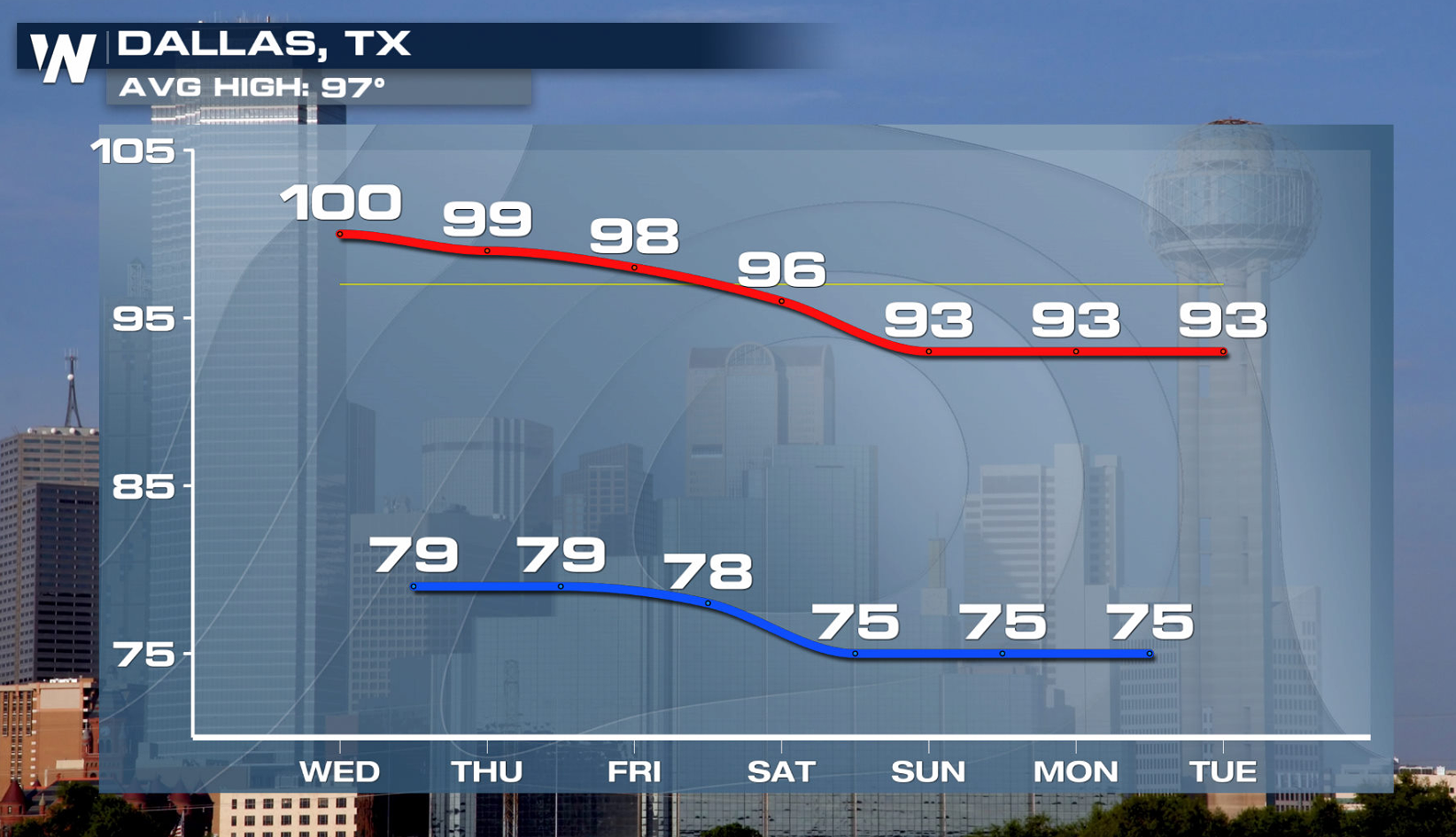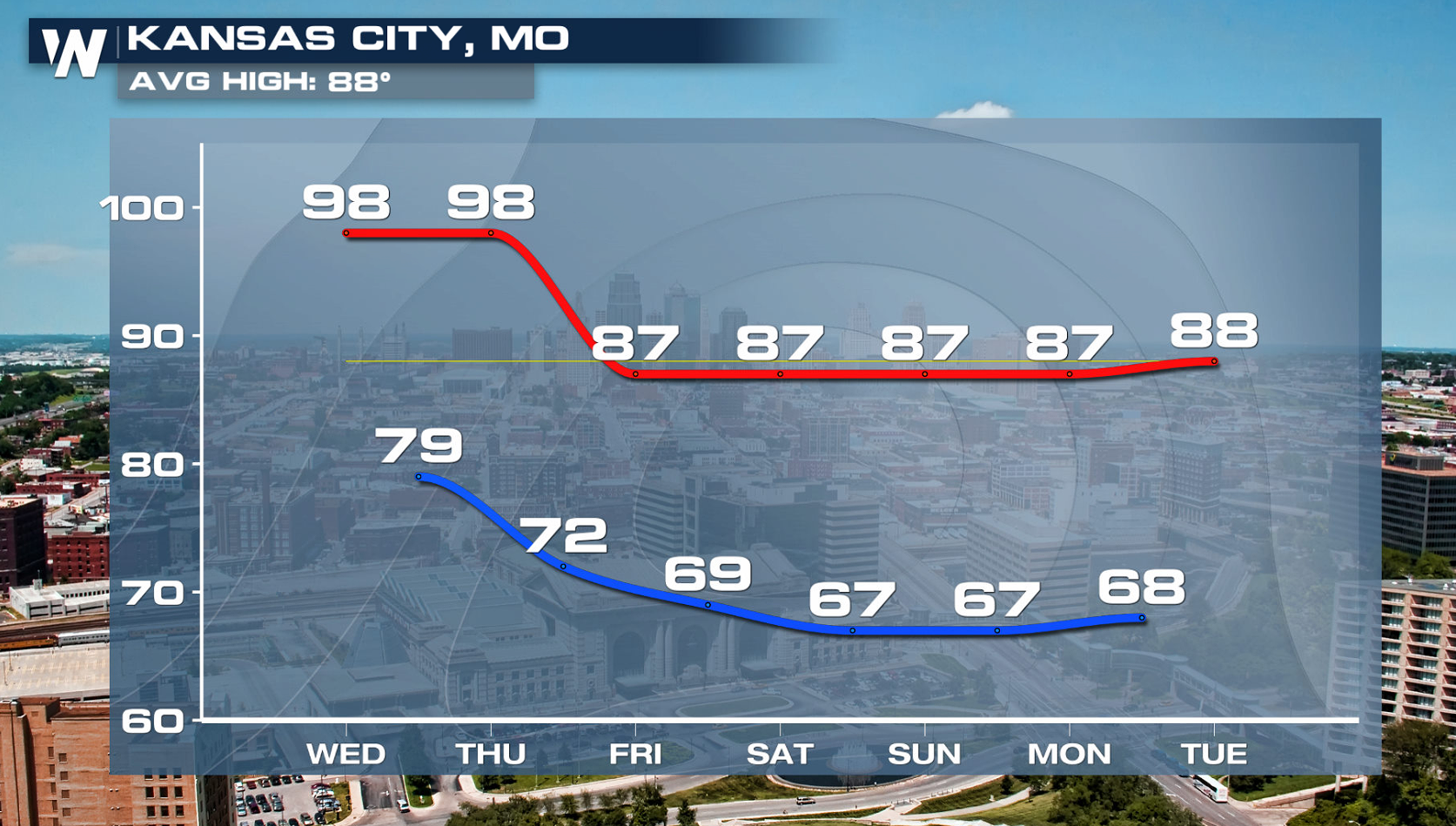 Be sure to practice heat safety this week. Check on elderly or ill neighbors, never leave children or pets unattended in a vehicle, avoid strenuous work during the heat of the day, take frequent breaks and stay hydrated!
Northeast Heat
The heat continues to spill into the northeastern United States too. Heat advisories are in place for the next couple of afternoons. In pink, excessive heat warnings are in place across New Jersey and into Pennsylvania.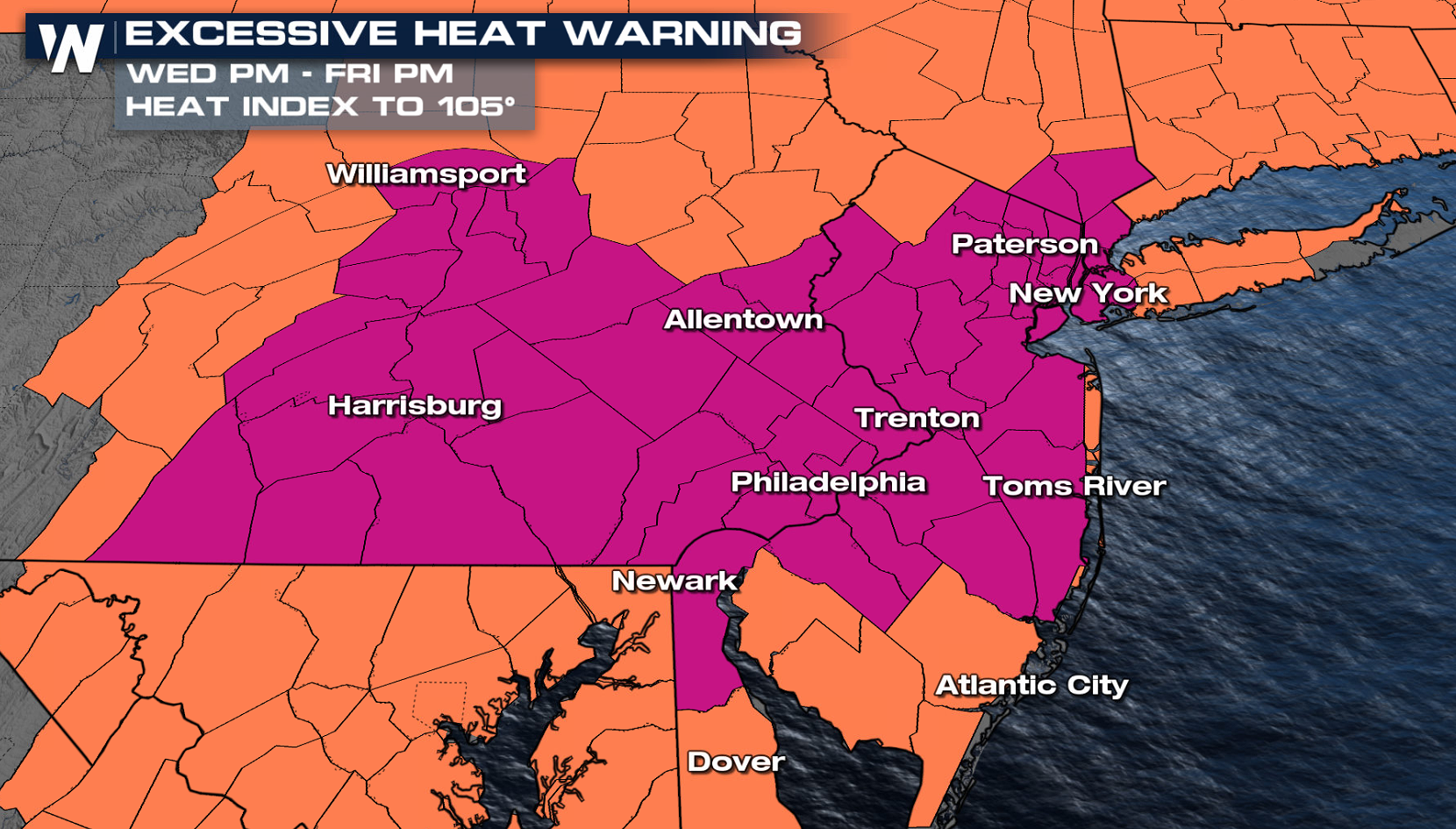 For many, Thursday afternoon will be the warmest day of the week. This is where we could potentially break record highs.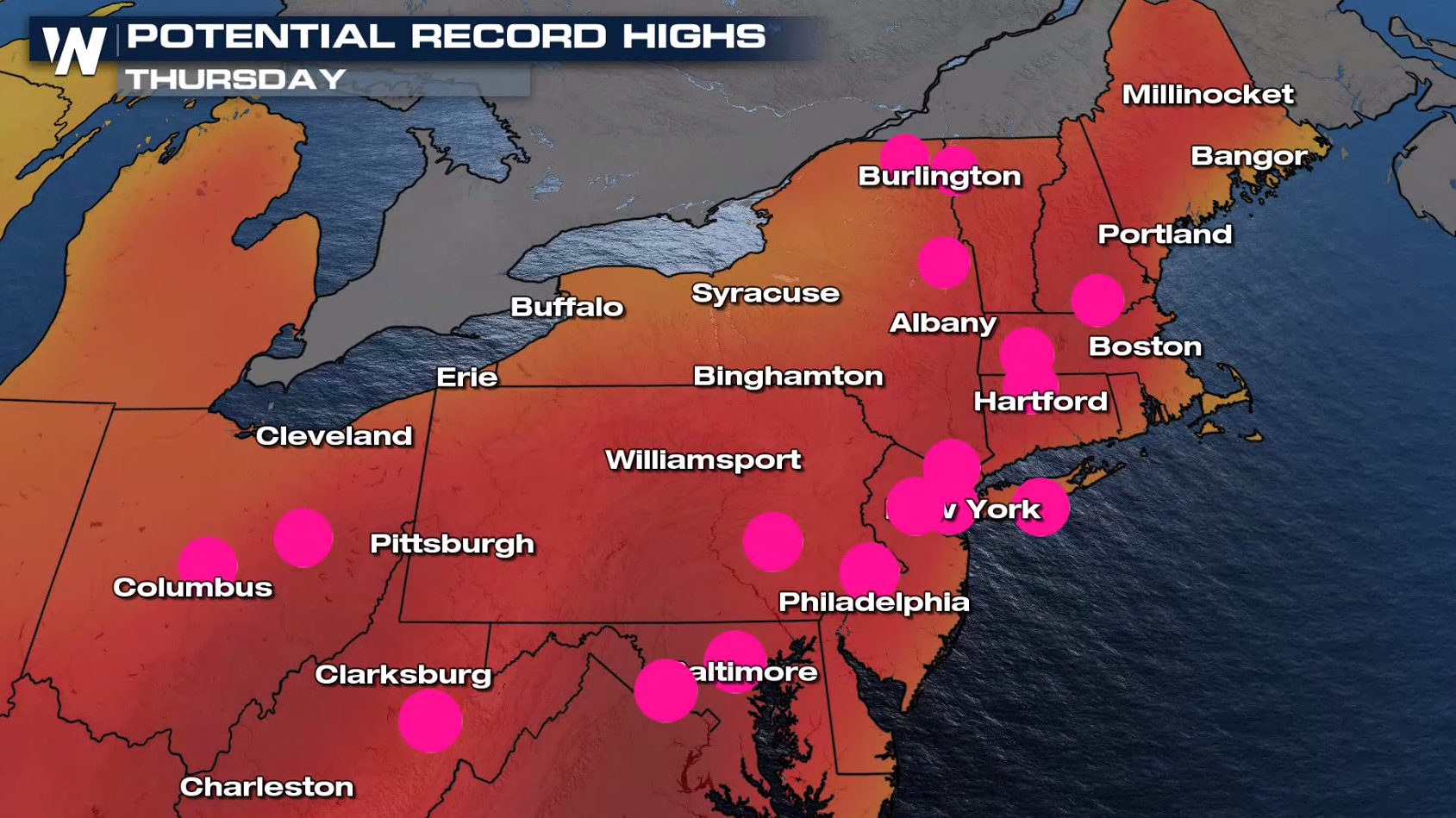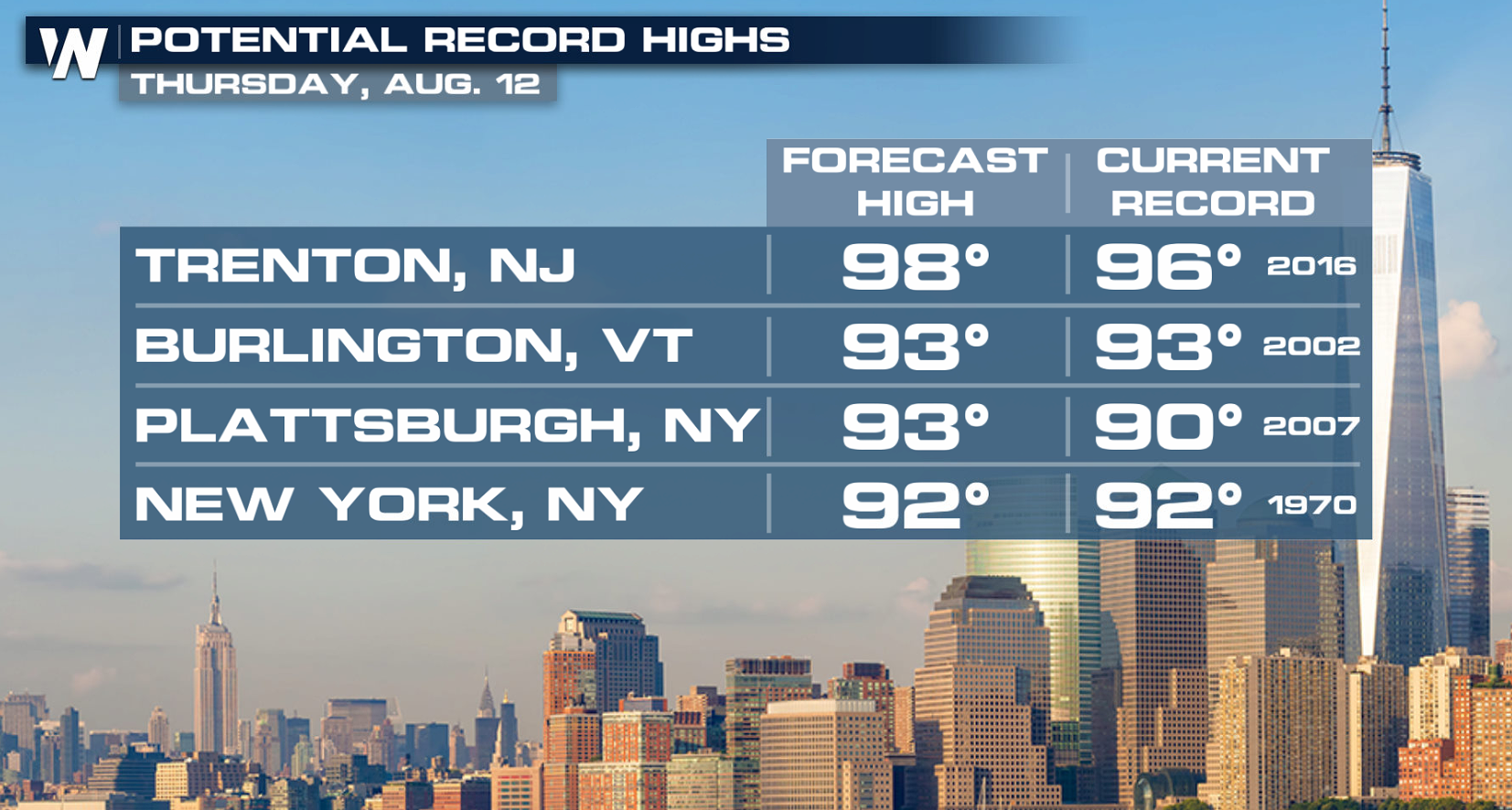 High temperatures today (Wednesday) will be well into the 90s with the heat index above the century point.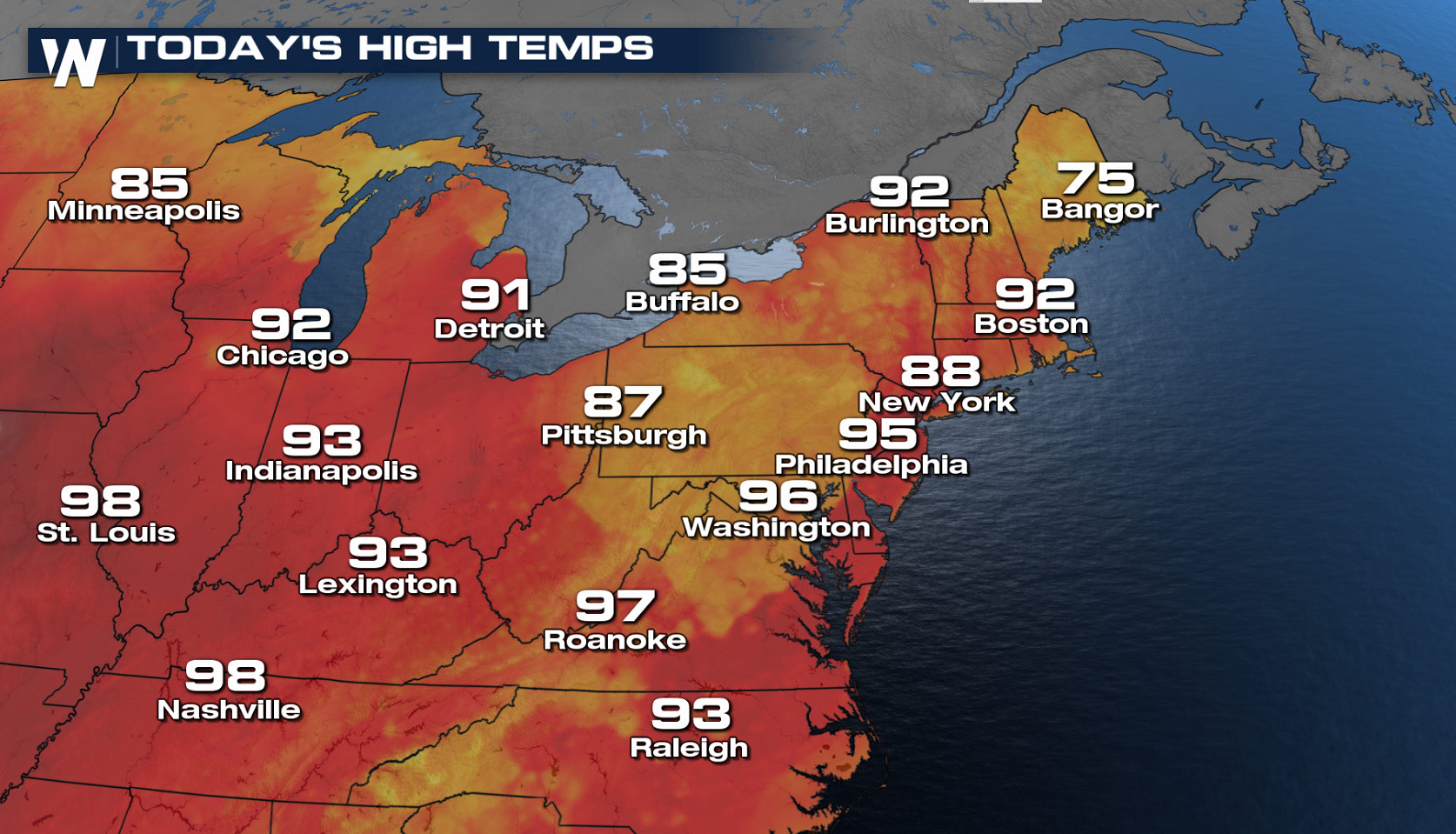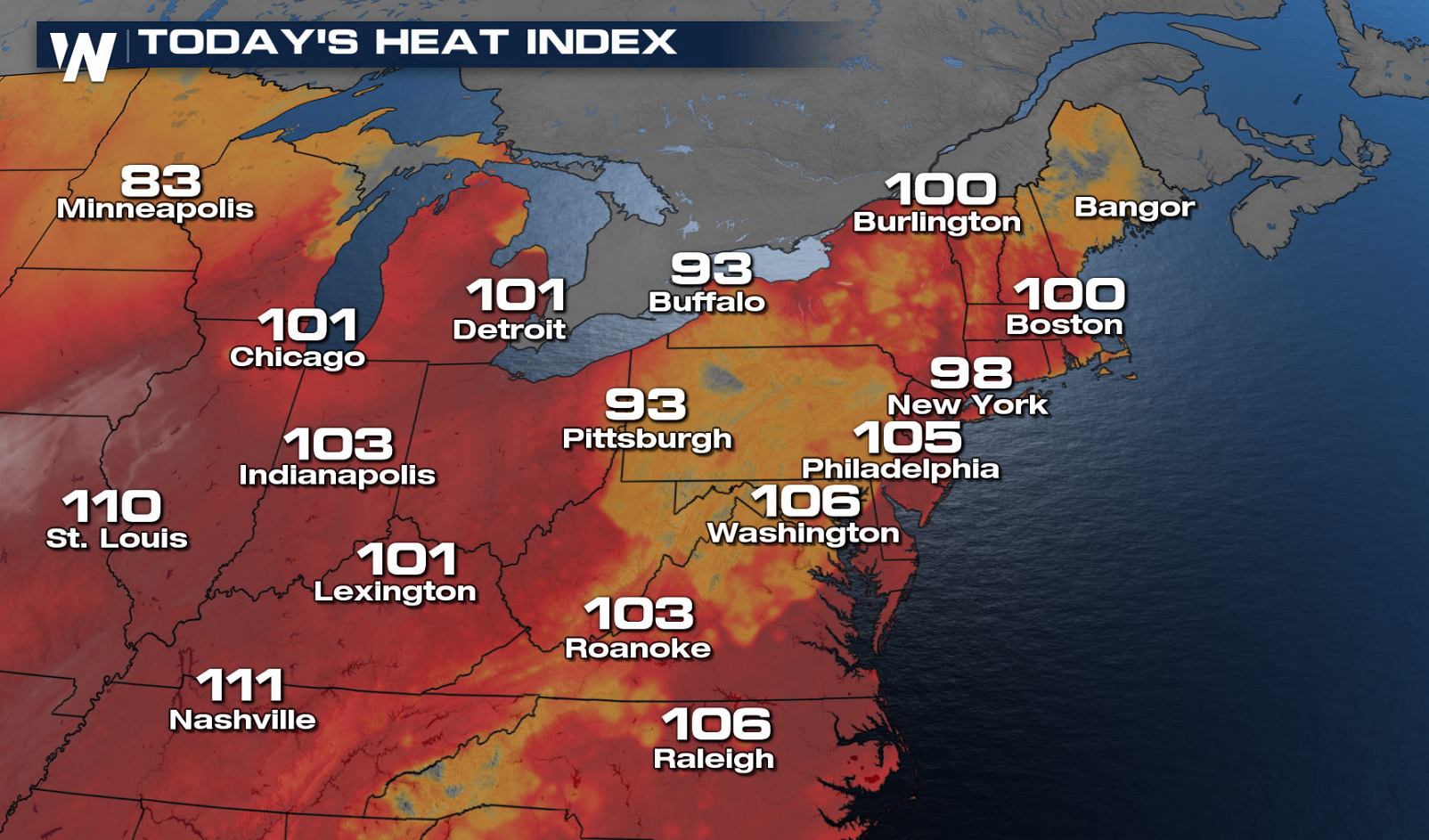 Thursday will be the hottest day in most areas as highs approach 100 with the heat index 105 to 110.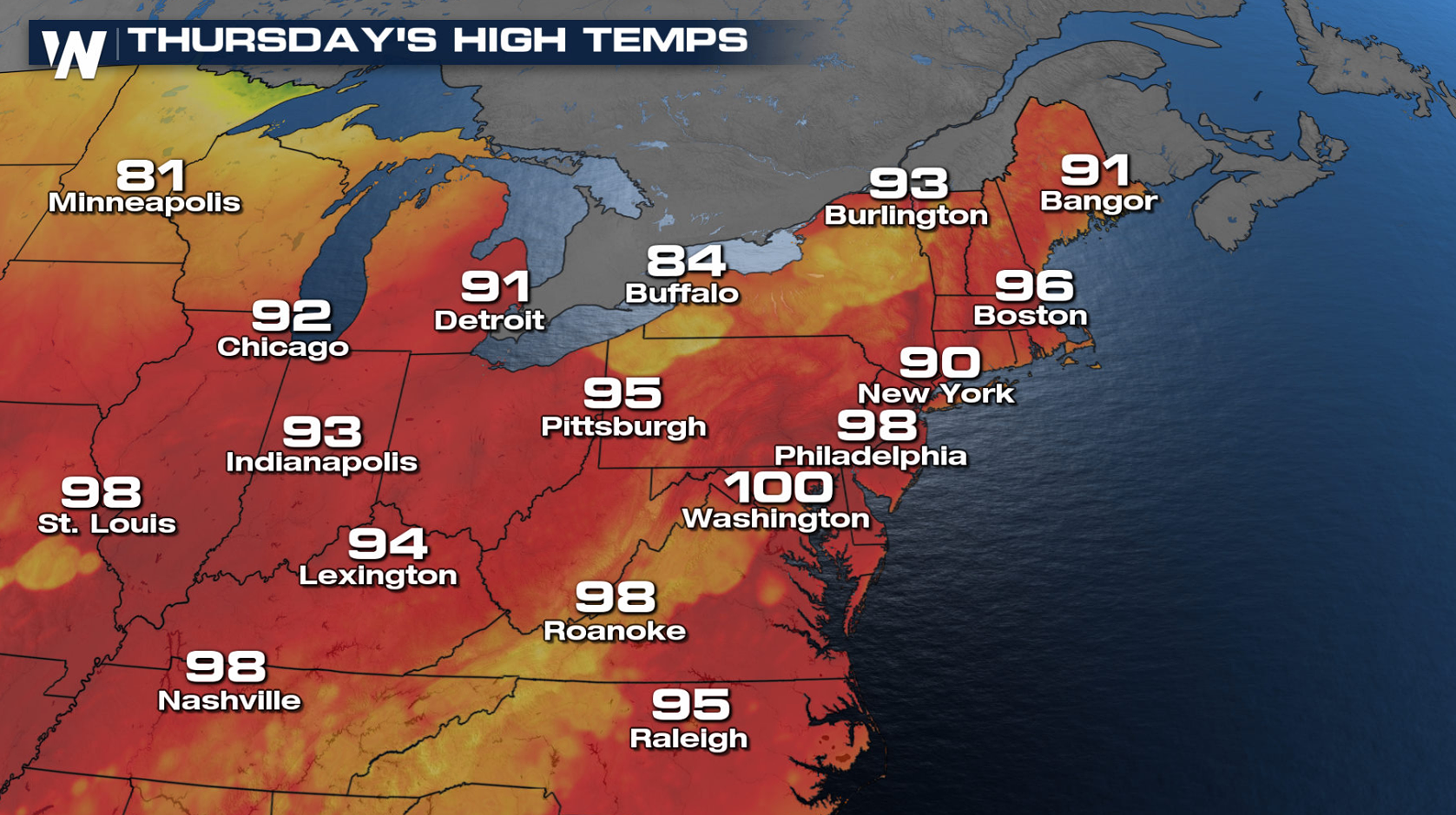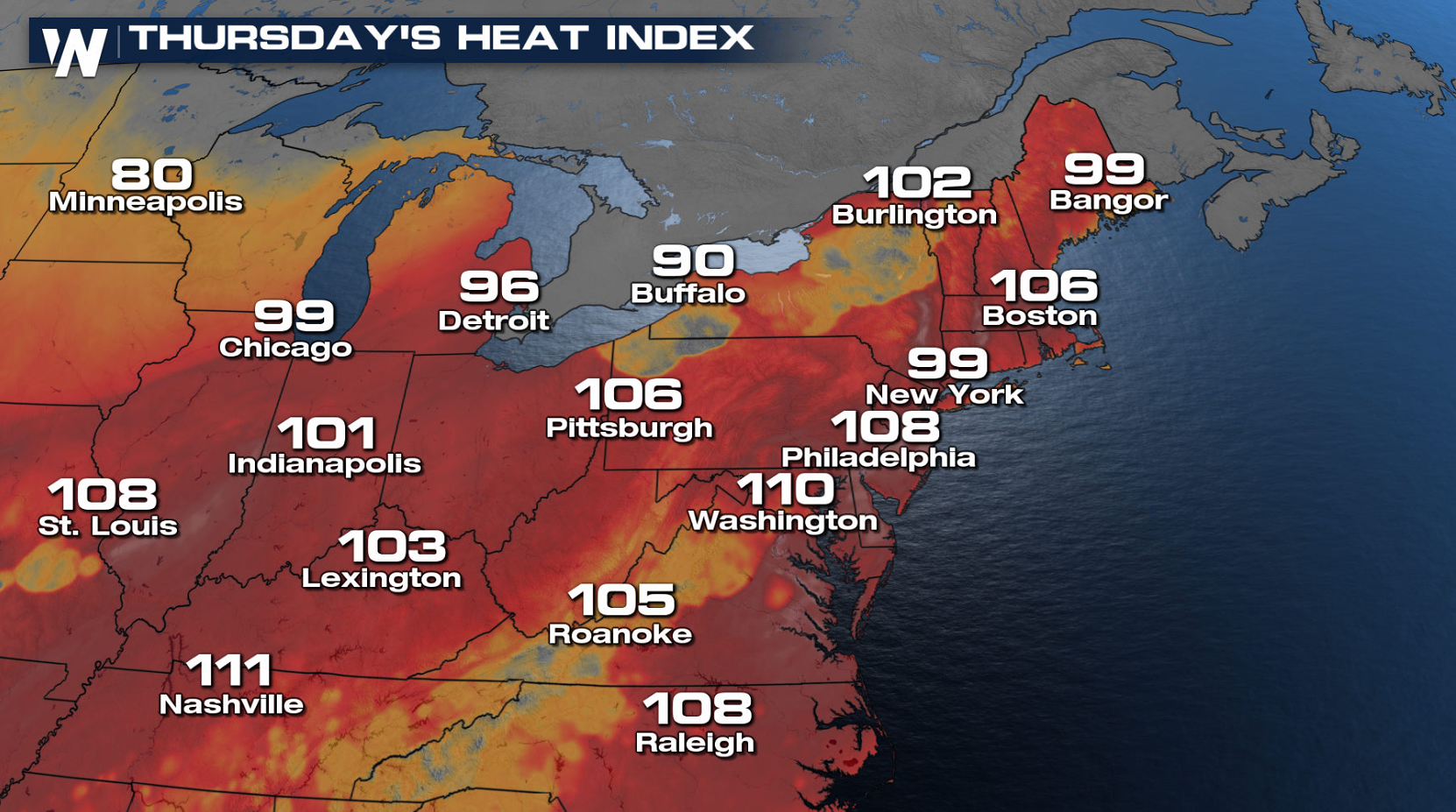 A cold front will sweep across the Northeast this weekend, bringing welcome relief from the heat into next week.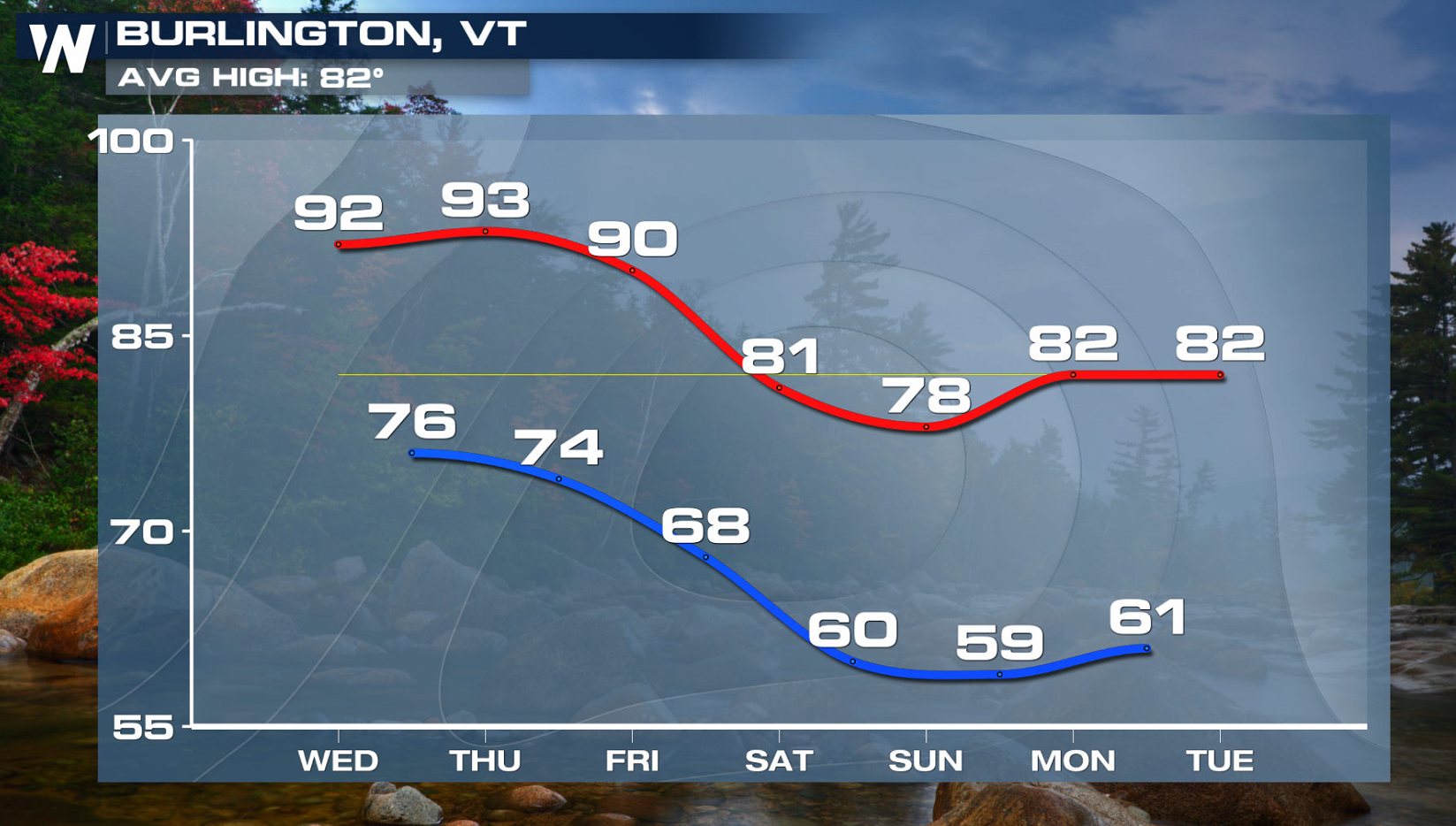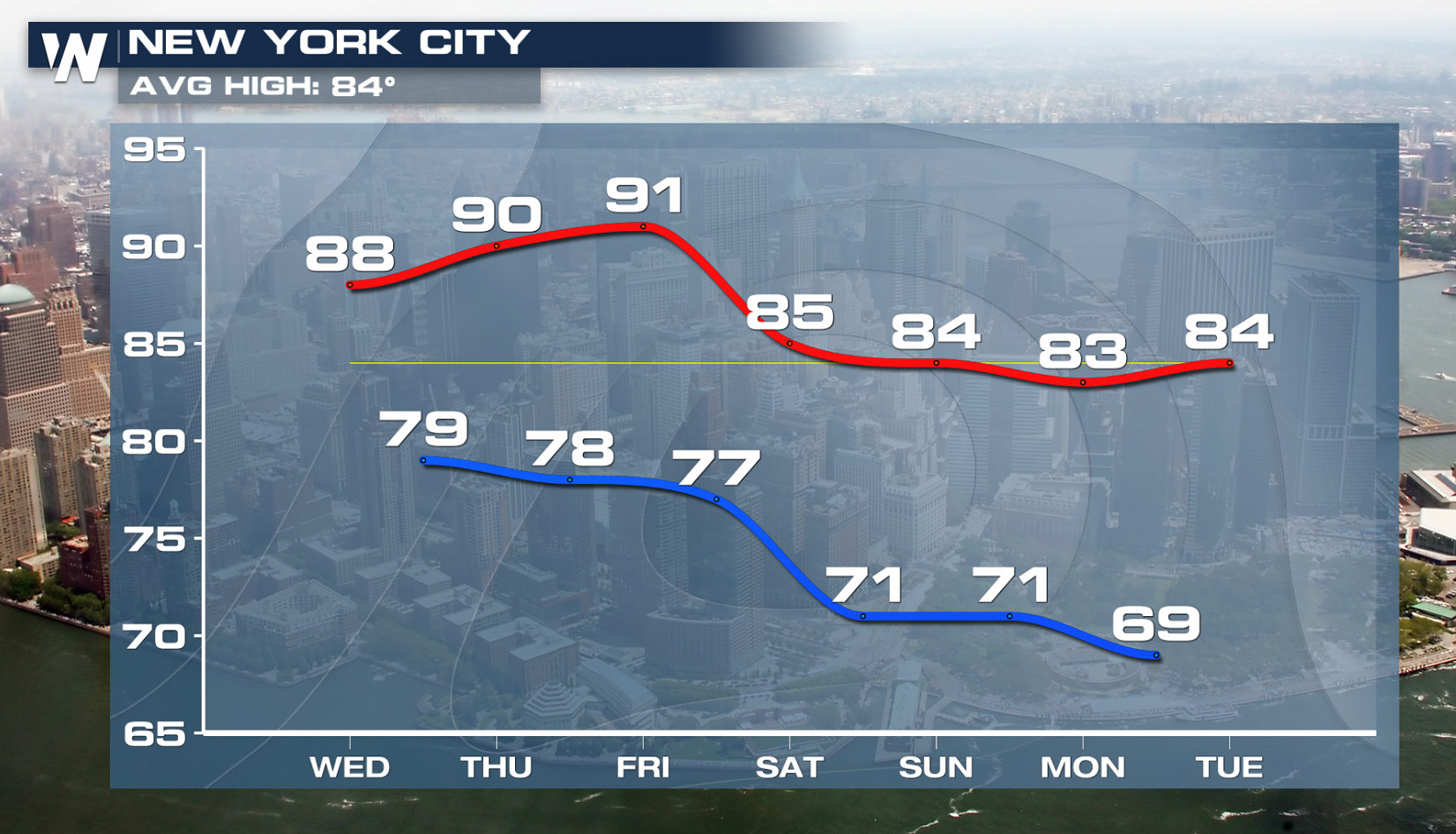 For more on this sweaty and potentially dangerous forecast be sure to tune into WeatherNation!