After days of record high temperatures, relief from the heat is on the way to the northwestern U.S. Thursday brought in several new records to the region. Highs climbed to the 90s and 100s for most of Washington, Oregon, Idaho and even Montana.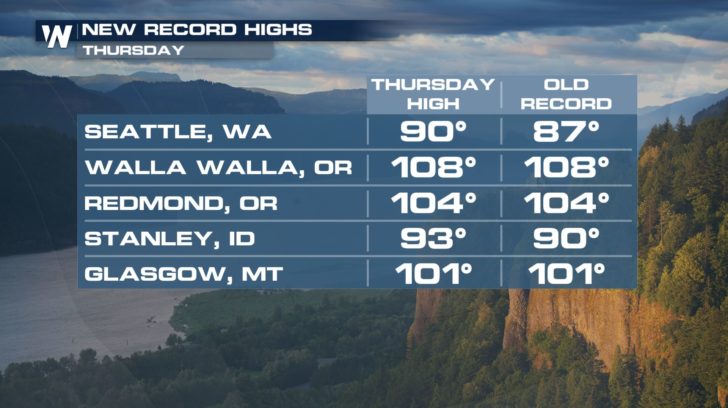 This recent heat is thanks to an area of high pressure that has kept the region hot and dry. It moves east through the weekend with low pressure moving in off the coast. This shifts the heat into the high plains and brings in cooler air from west to east over the next few days.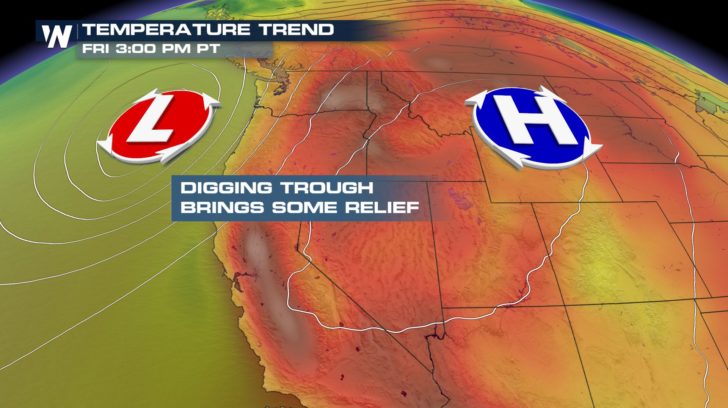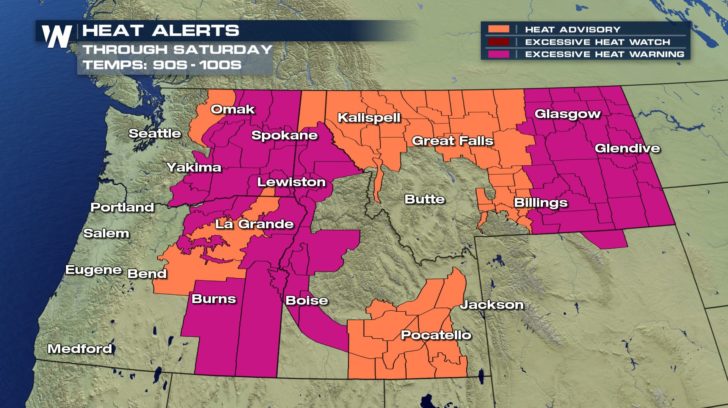 The heat will still be in place for areas off of the coast Friday and Saturday. Heat alerts are out for the region. Highs will keep to the 90s and 100s for these locations through the end of the week. Cooler air will steadily build in with only a few 100s and 90s left over Eastern Montana and Idaho by Sunday.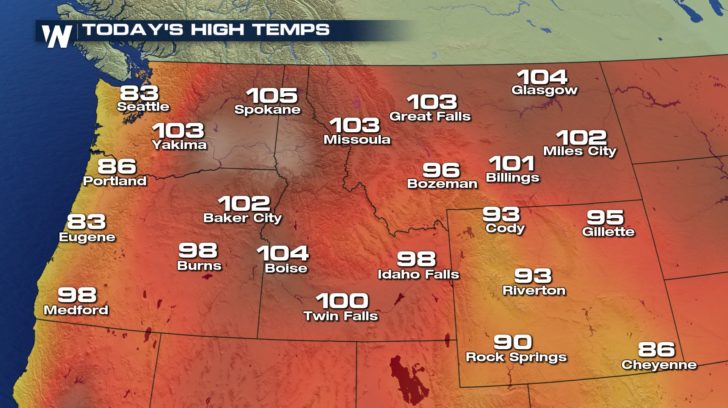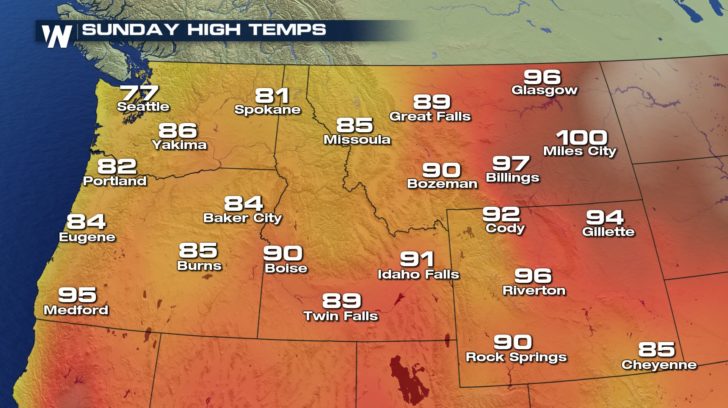 For Weather Nation: Meteorologist
Emily Roehler