A welcomed weekend cooldown across the Northwest comes to an abrupt end this upcoming week.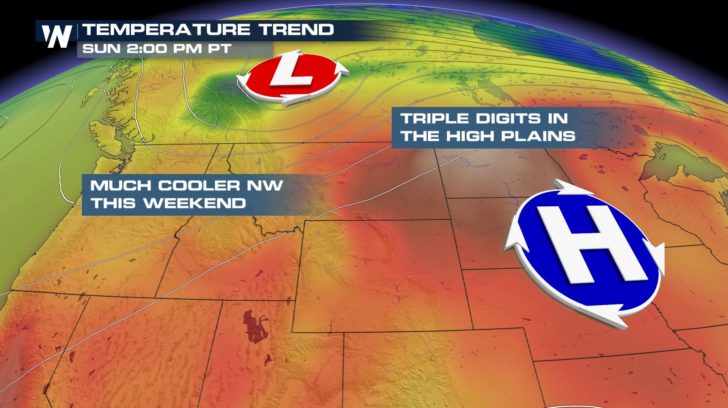 Temperatures have plummeted by 20 degrees across parts of Washington and Oregon this weekend after temperatures climbed into the 90s. Saturday afternoon was refreshing with high temperatures in the lows 70s along parts of the Puget Sound. East of the Cascades still featured above average temperatures but the core of the warmth has spread east into the northern Plains.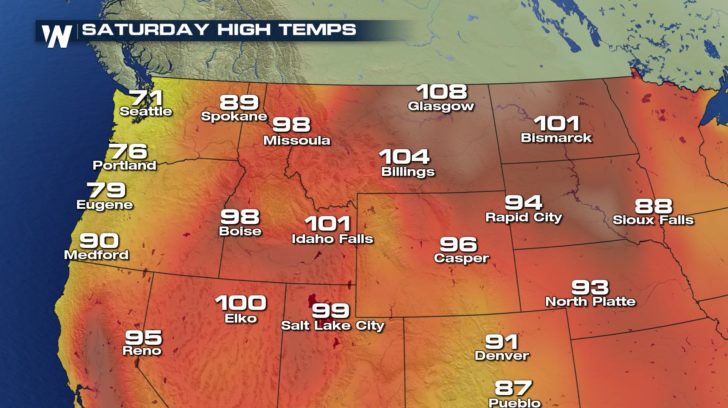 The pattern returns to a hot one across the West. It's a similar pattern that has dominated the west; amplifying the heat and increasing the fire danger.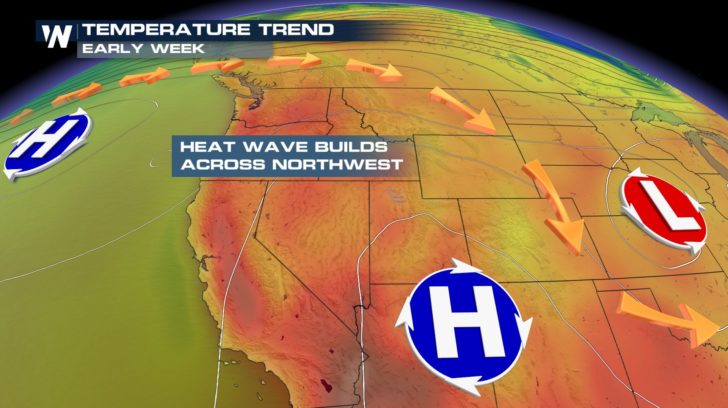 Cities across the Northwest will feel comfortable air Sunday afternoon with highs in the 70s and 80s.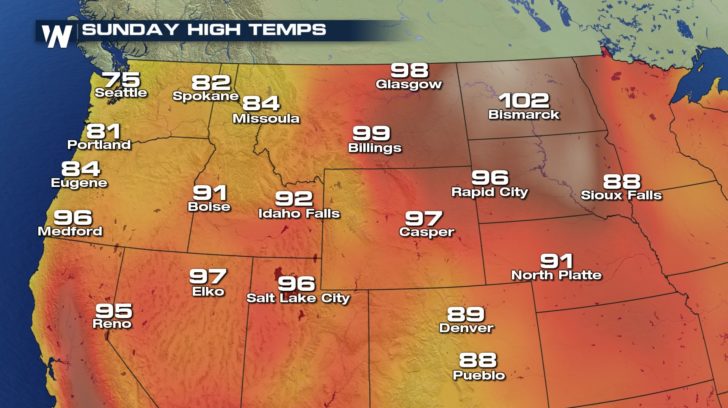 It will not be until Monday when the heat scorches the Northwest once again.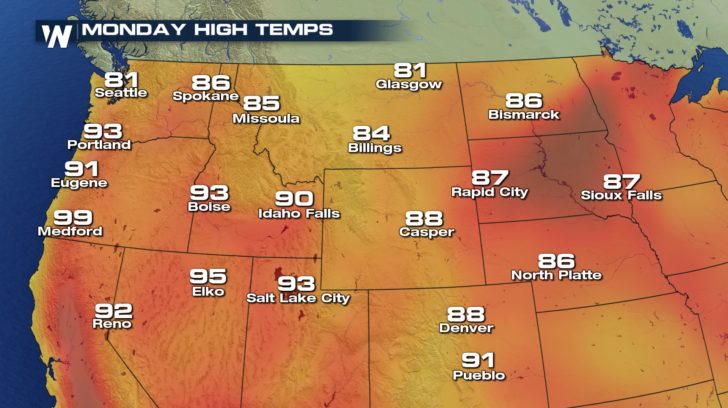 Cities such as Portland, OR will have the most notable swing in temperatures through the upcoming week. Portland will bake in the heat Tuesday with a high temperature of 96 degrees.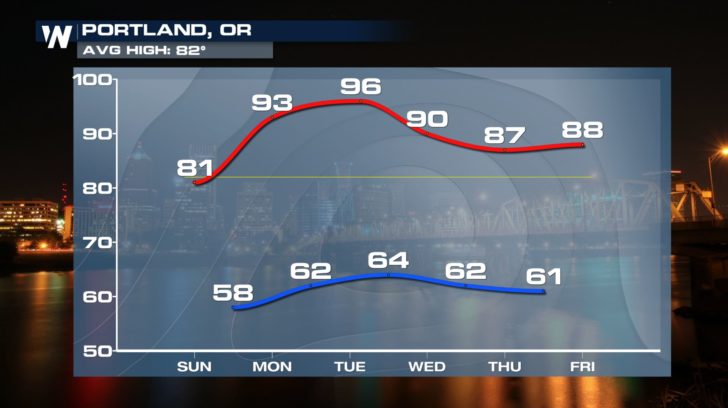 The heat over Seattle will be noticed but not feel as hot as cities to the south and east.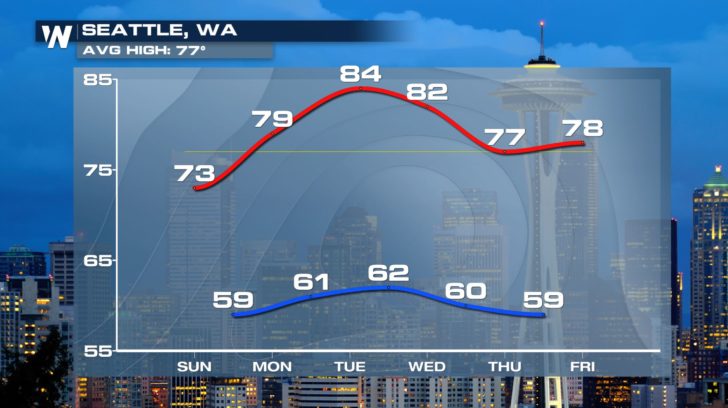 Some of the hottest areas includes Medford where a high temp of 102 degrees is expected for Tuesday.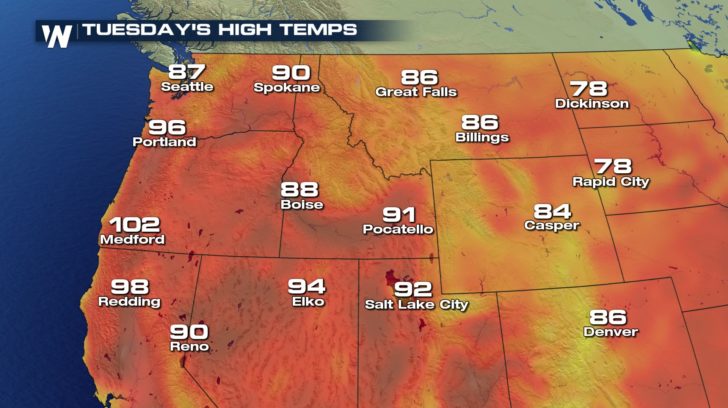 Don't forget to download the free
WeatherNation app
for your complete local forecast. For WeatherNation: Meteorologist
Nick Merianos