Bands of lake effect snow will develop to end 2019 across the Great Lakes. Winter weather alerts extend from New York to Michigan. The heaviest totals are expected downstream of Lake Ontario, where more than a foot of snow may accumulate.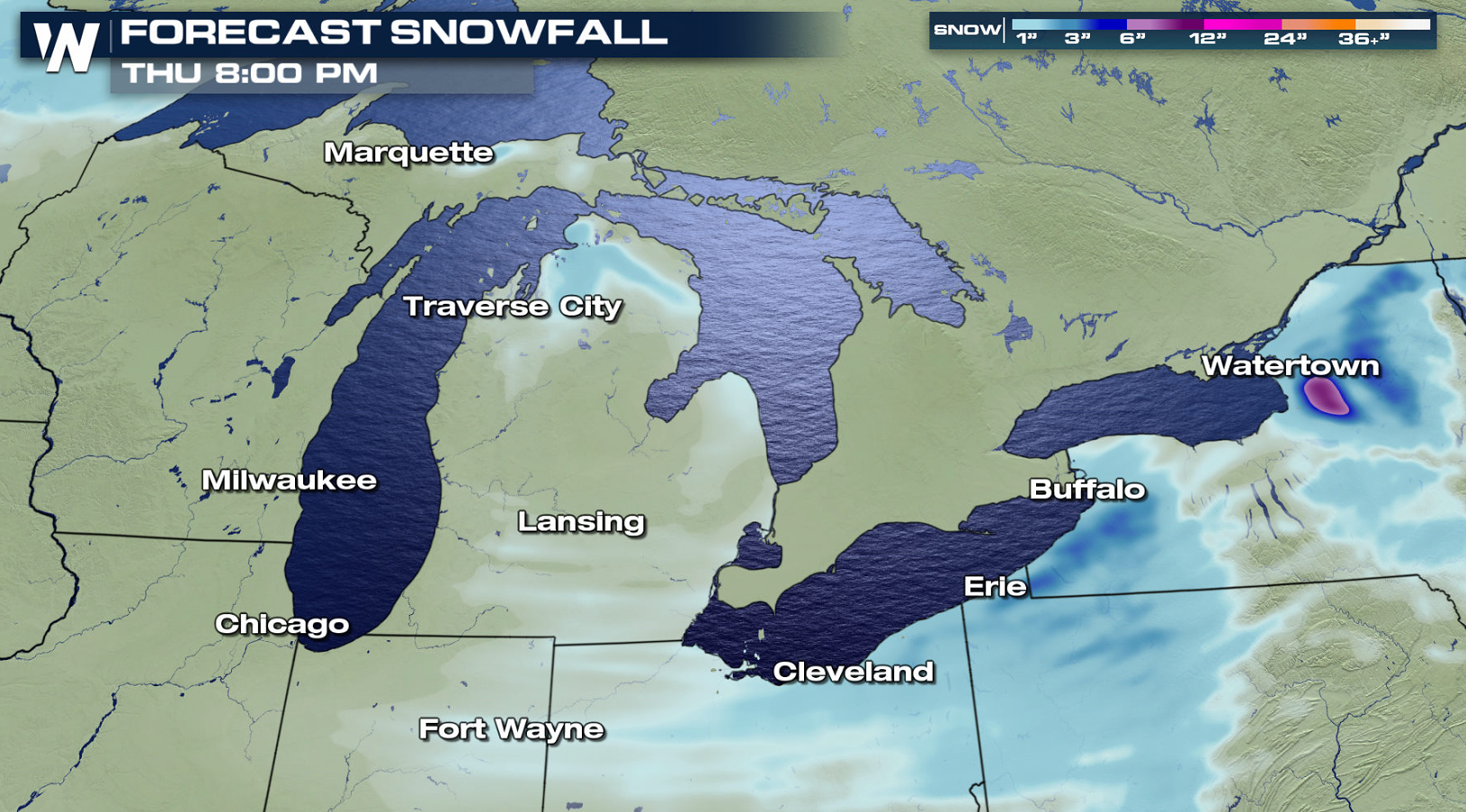 A low pressure center with a weak trough will push across the Great Lakes today (Tuesday). Snow showers will develop and a few squalls will be locally heavy, especially in Upstate New York. As the wind direction shifts over the lakes Wednesday, lake effect snows will gradually come to an end.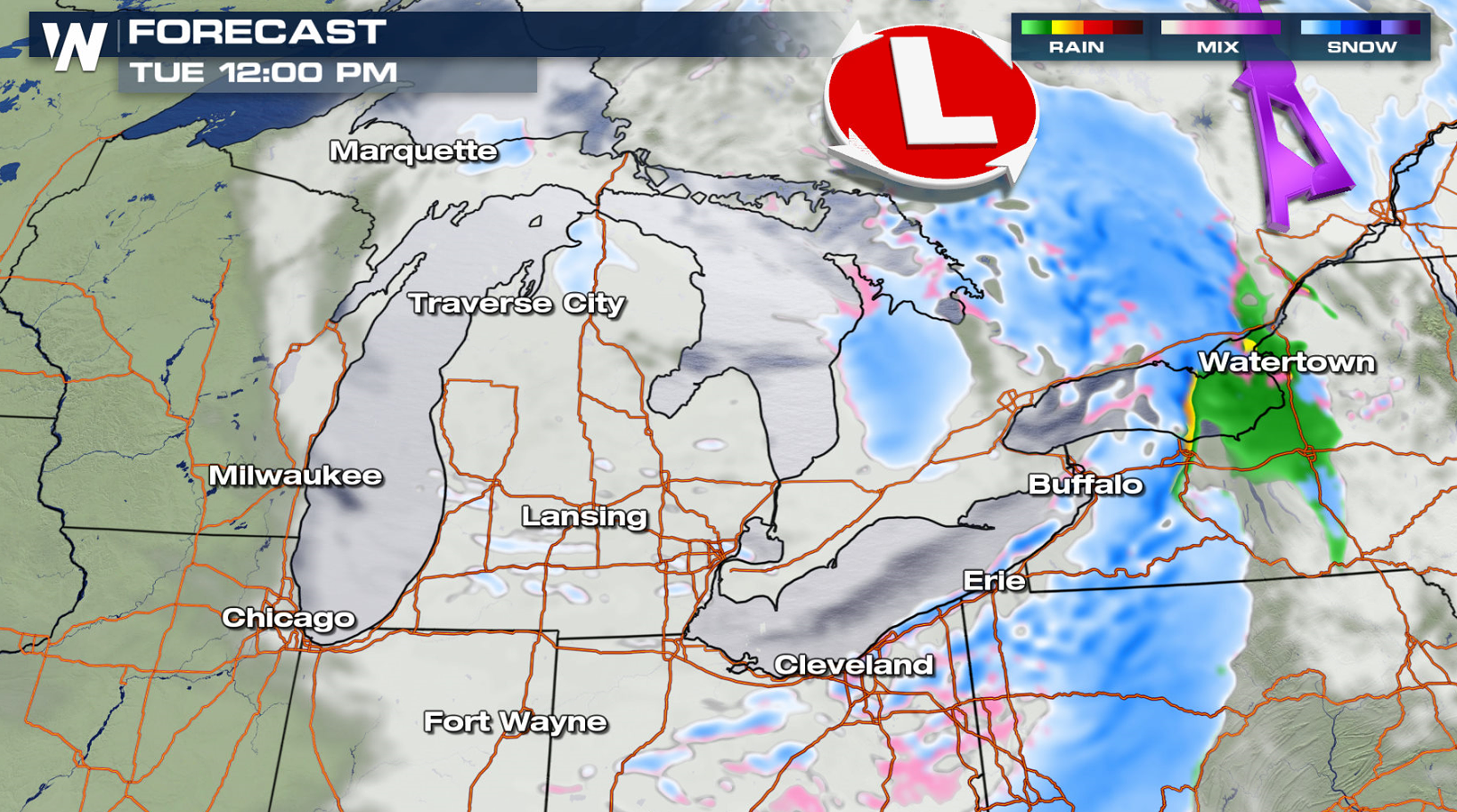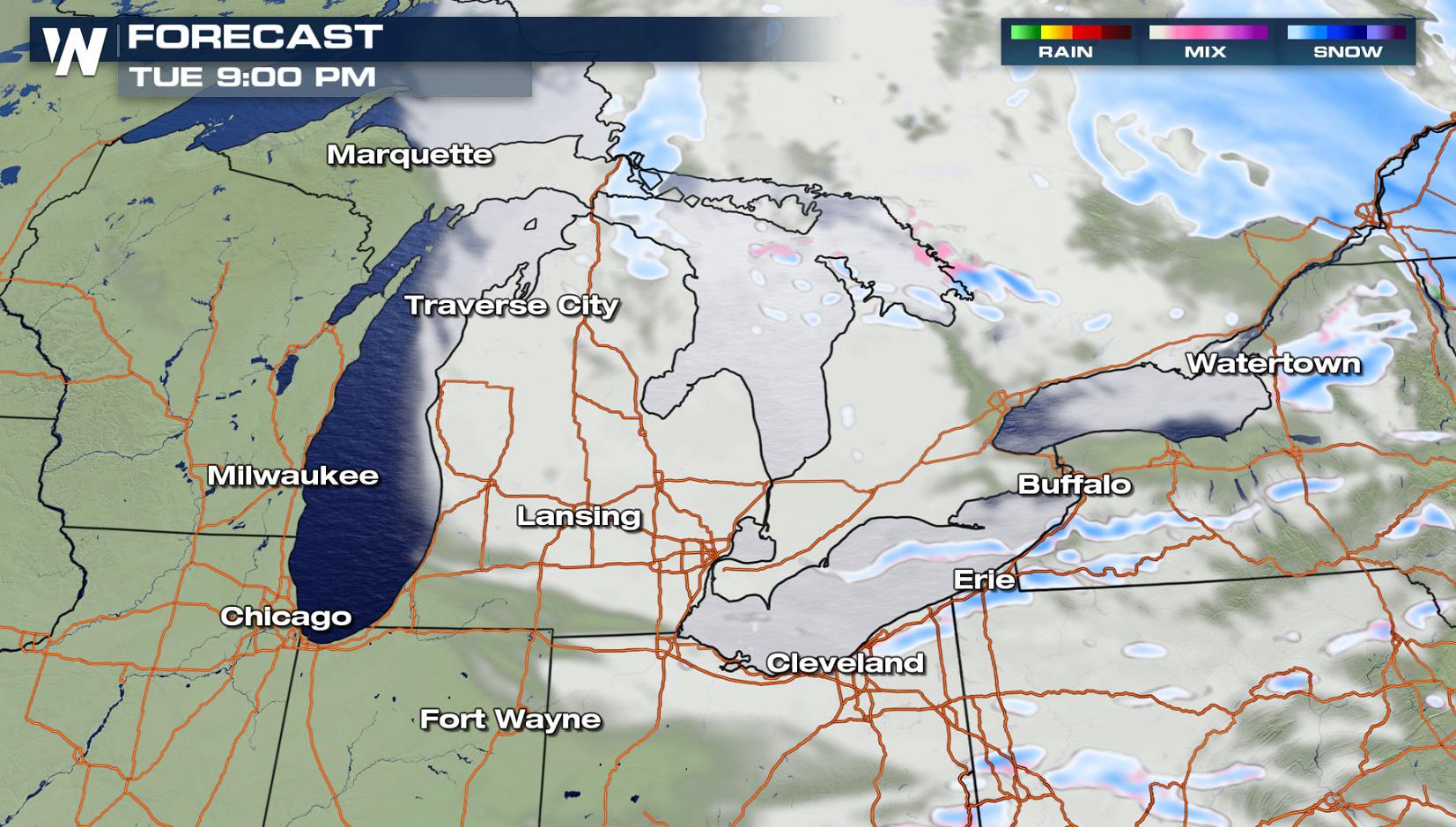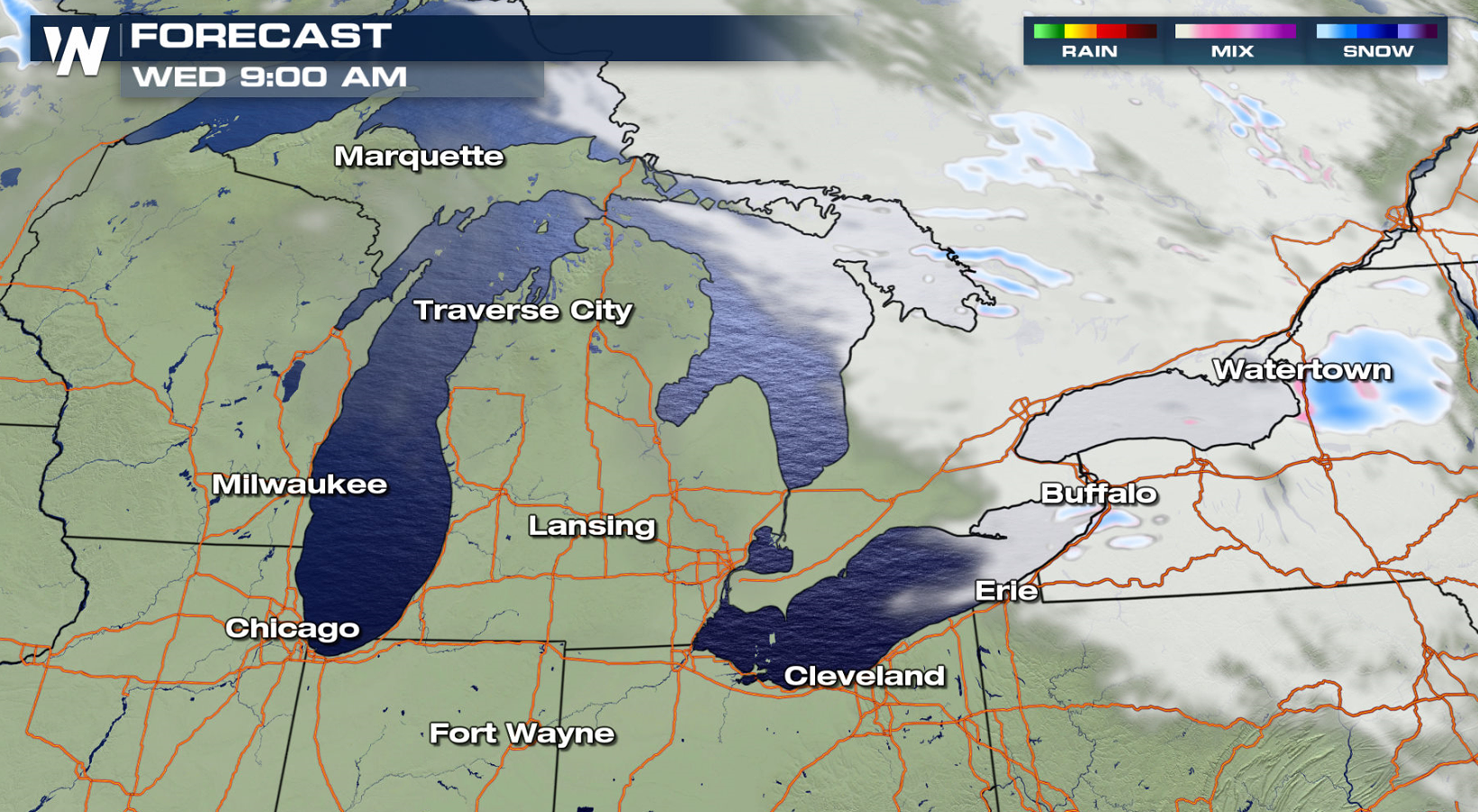 If you plan to travel near the Great Lakes, be sure to check ahead on weather conditions. The snow bands can quickly shift, producing low visibility and poor driving conditions.