A stalled frontal system has ushered in several waves of heavy rain along portions of the Gulf Coast this week and weekend, leading to an increased risk for flooding and flash flooding. This region has already been saturated with heavy rainfall in some locations over the last five days, this will lead to flooding developing more quickly as additional heavy showers move over the area.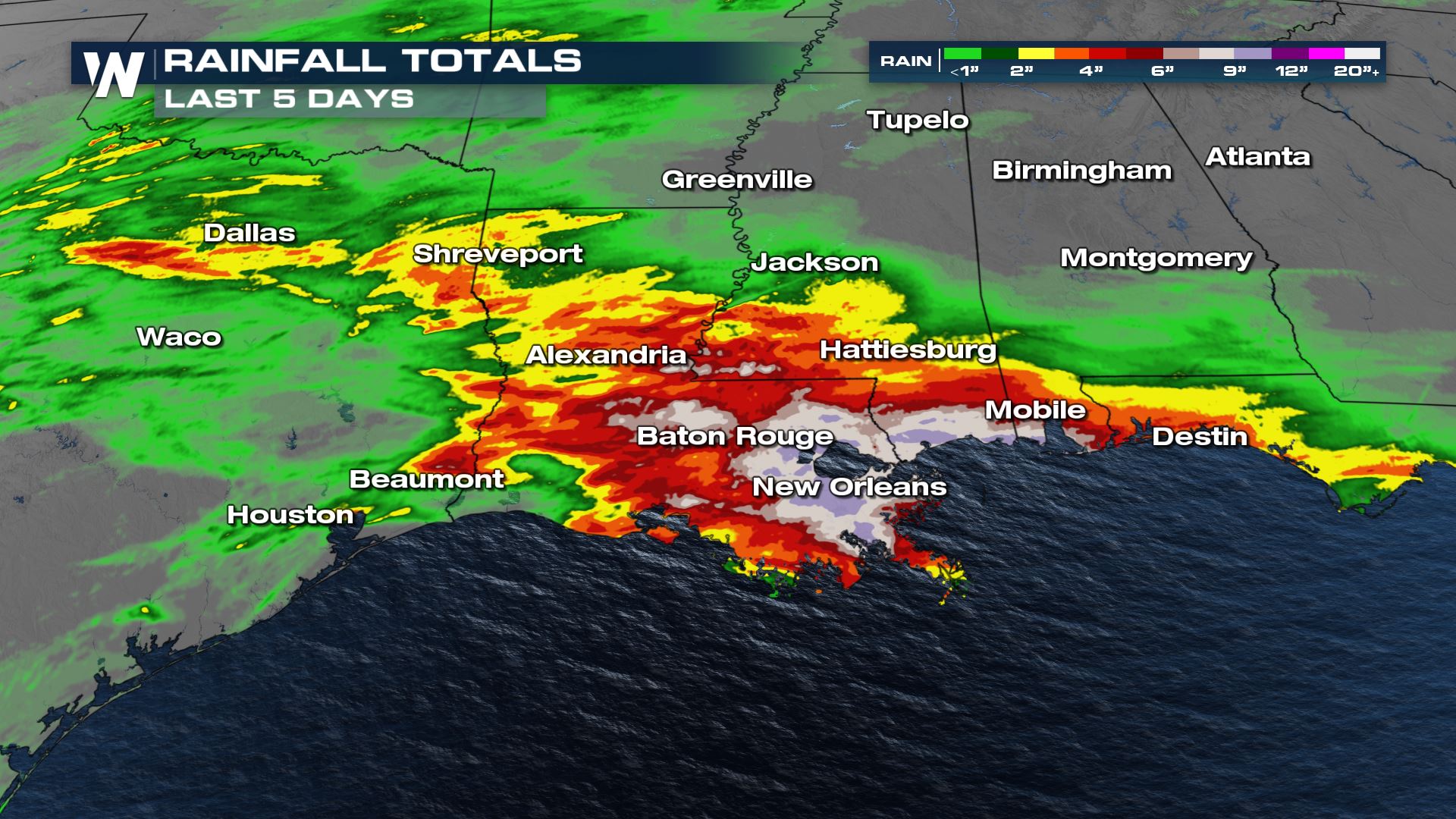 Totals
Record rainfall was observed Friday across parts of Louisiana and Texas. These were daily rainfall records for Friday, April 16th.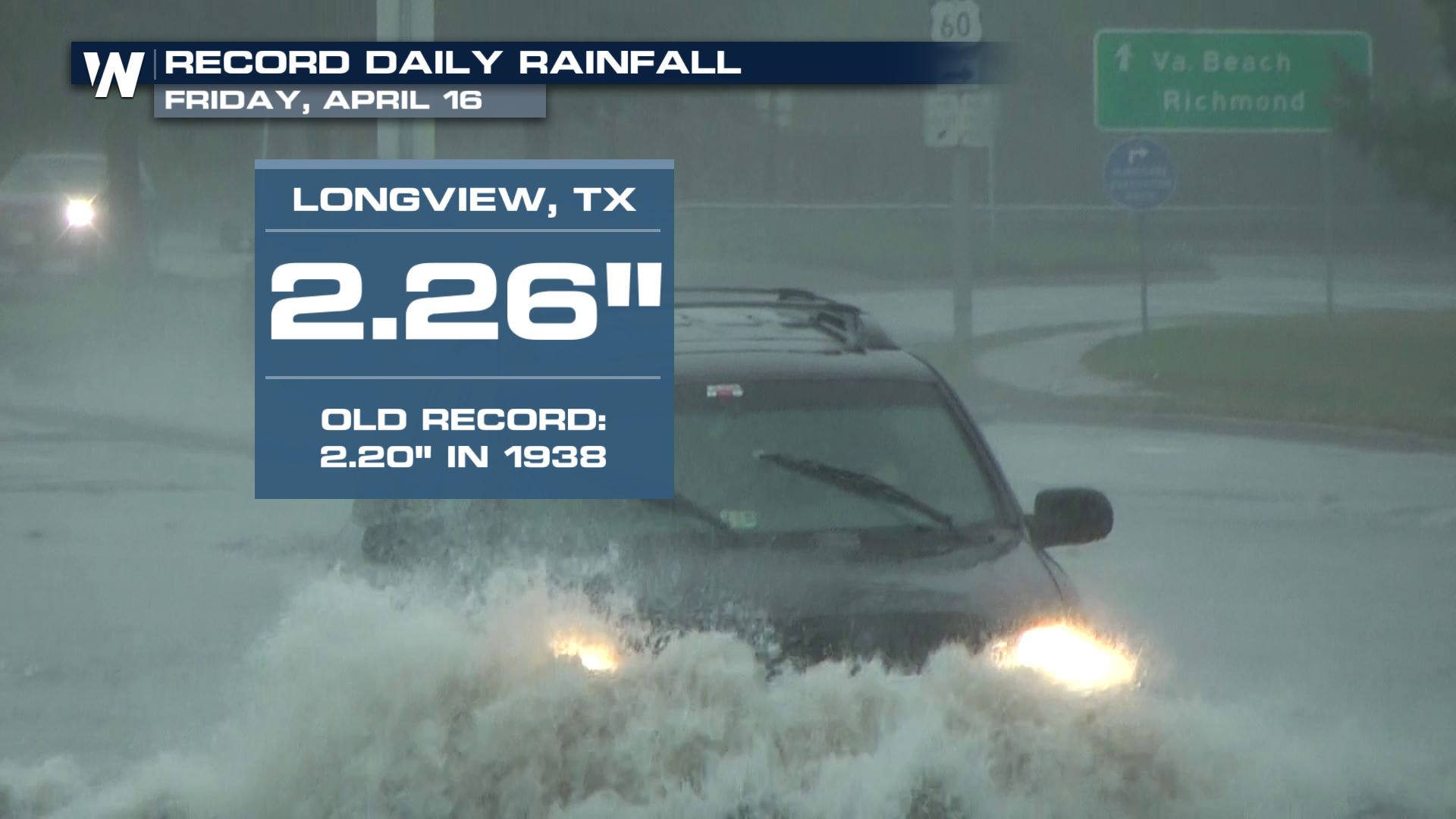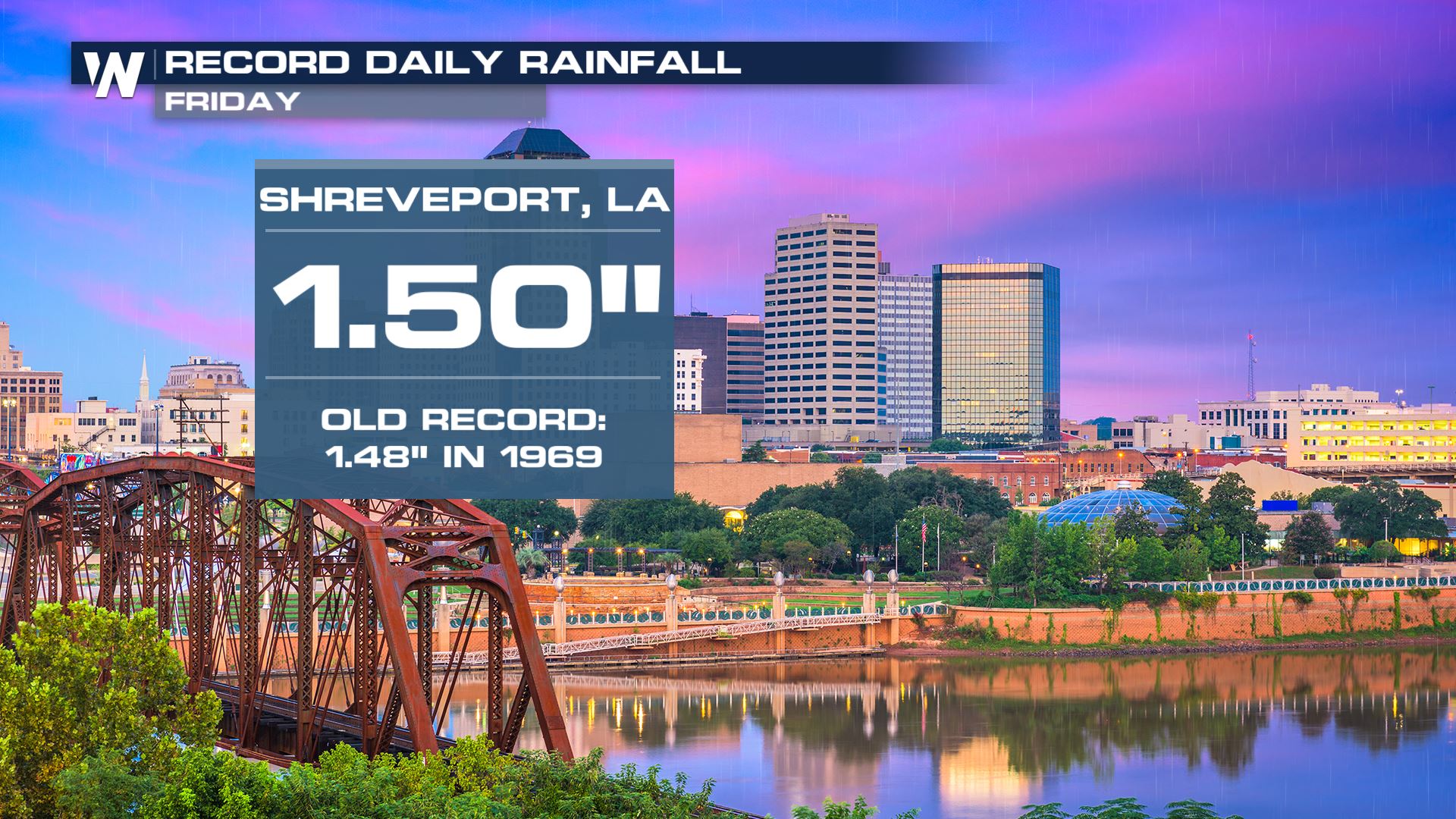 This is the same area that saw strong storms
capsize a boat off the southern coast of Louisiana
. Gusty winds caused damage and water overran the streets of Port Fourchon, LA. https://twitter.com/WeatherNation/status/1382498909801512960
Flood Alerts
Flash Flood Watches are in effect along the Gulf Coast of Louisiana, Mississippi, and Alabama through the end of the day Saturday with 1 to 3 inches of additional rainfall.  The threat of excessive rainfall will impact this already waterlogged region.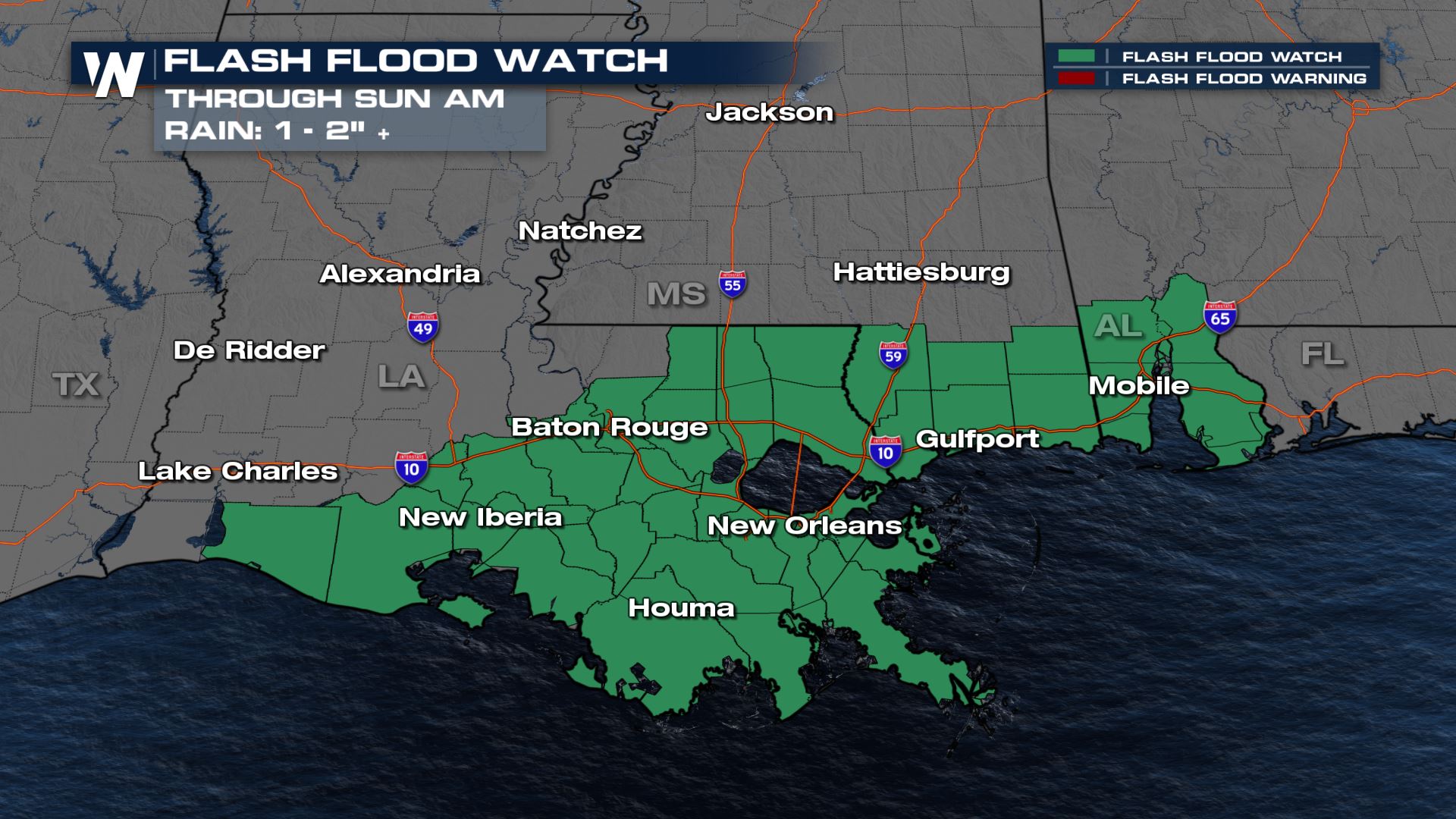 Numerous rivers and streams in the area are already in flood stage. Additional heavy showers could push some rivers into a higher flood stage. The heavy rainfall threat will then shift over to the Sunshine State of Florida on Sunday and Monday, perhaps lingering into Tuesday too.
Excessive Rain Outlook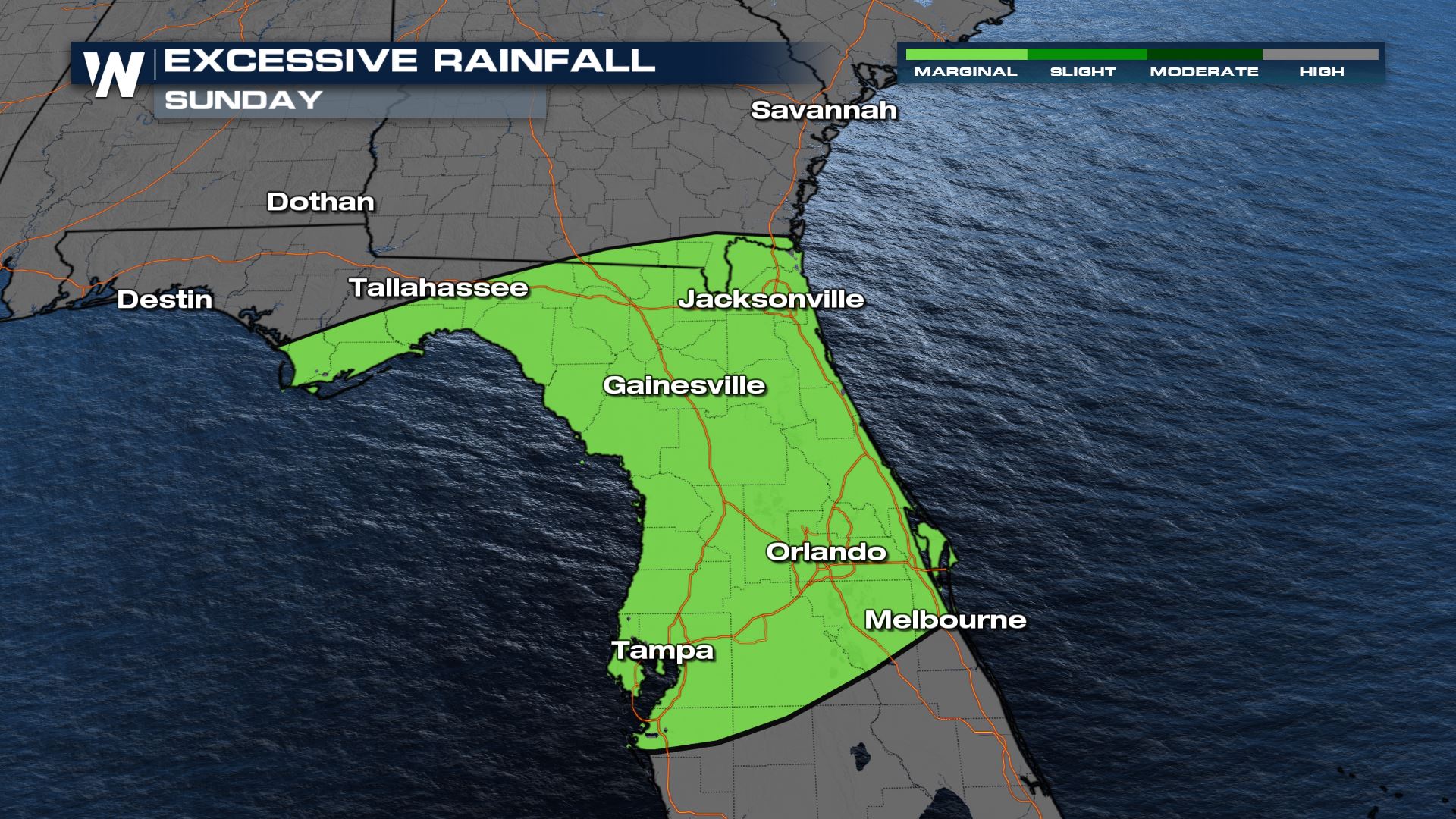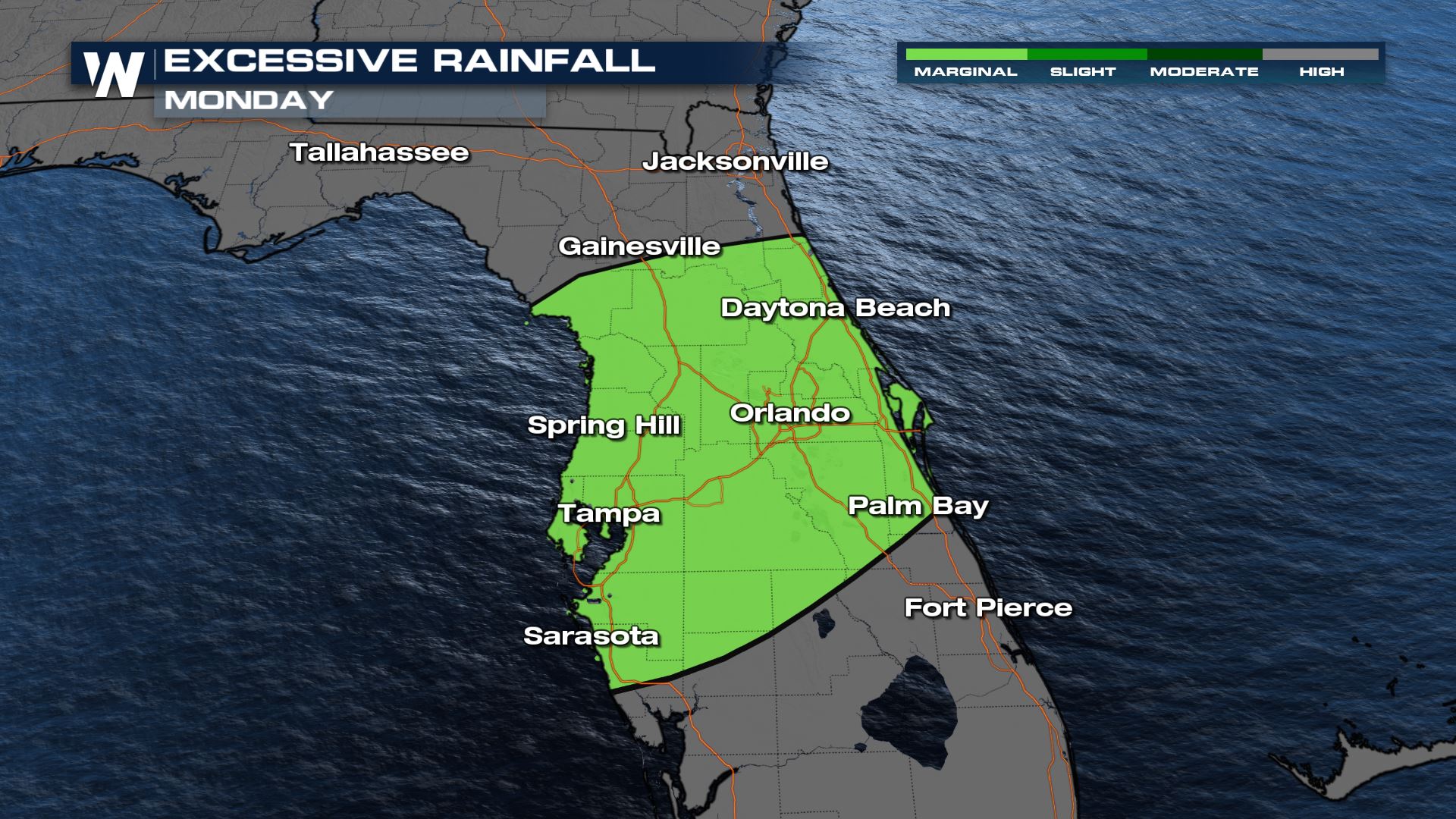 Additional heavy rain is expected to move over this region through the end of the weekend. Though there will be breaks at times, the breaks are not expected to be long enough to lead to significant evaporation. The
Weather Prediction Center (WPC) has issued a marginal risk
for excessive rain for this region through the start of the week. These regions can expect an increased risk for flash flooding.
Rainfall Forecast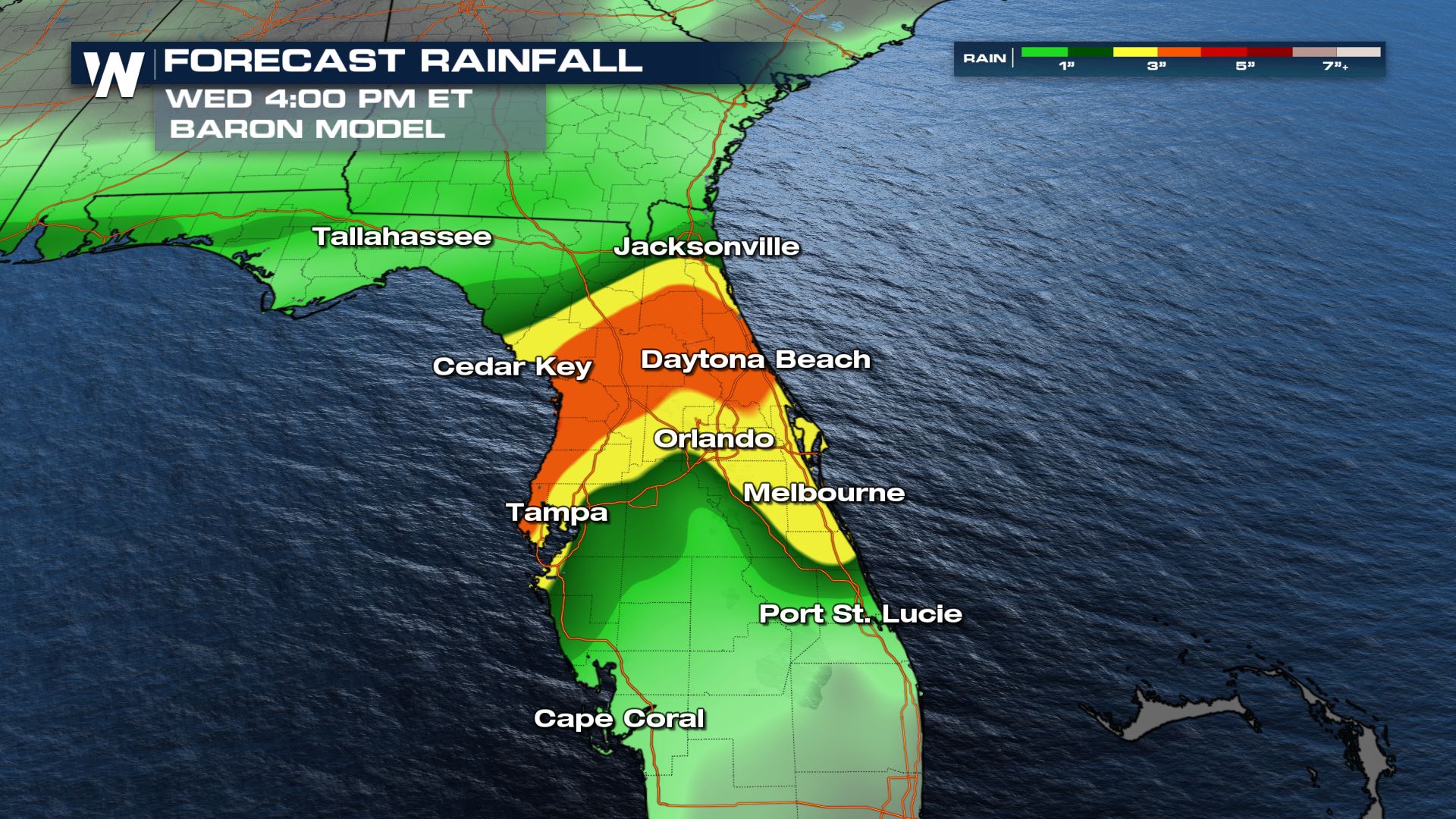 The latest forecast for rainfall is pinpointing a large area of heavy rain from north central Florida. Other pockets of heavy accumulations will be possible where isolated heavy showers are possible and, especially, where multiple rounds thunderstorms are possible. Stay tuned to WeatherNation for more updates on the heavy rain on the way to the Gulf Coast.