A dry stretch of weather that has featured Tucson, Arizona going more than 50 days without measurable rain has come to an end. The city in southeast Arizona is part of an area in the Desert Southwest that has been receiving welcome rainfall. In fact, Saturday, a the daily record for rainfall was broken in Phoenix. 0.76" might not seem like a lot of rain, but this is more than what the area averages for the entire month of December!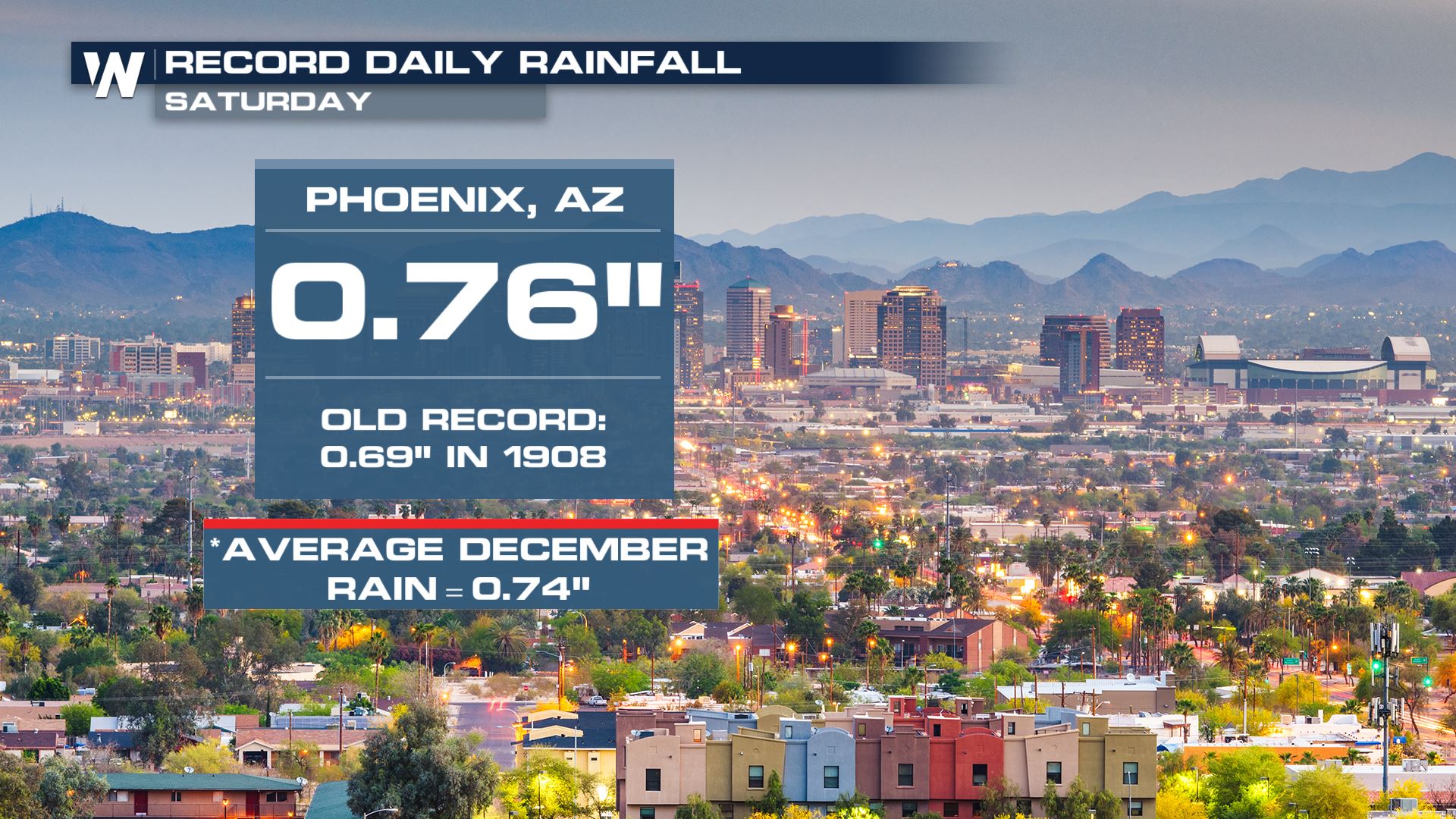 A marginal threat of Excessive Rainfall remains across portions of Arizona and New Mexico through the rest of Sunday.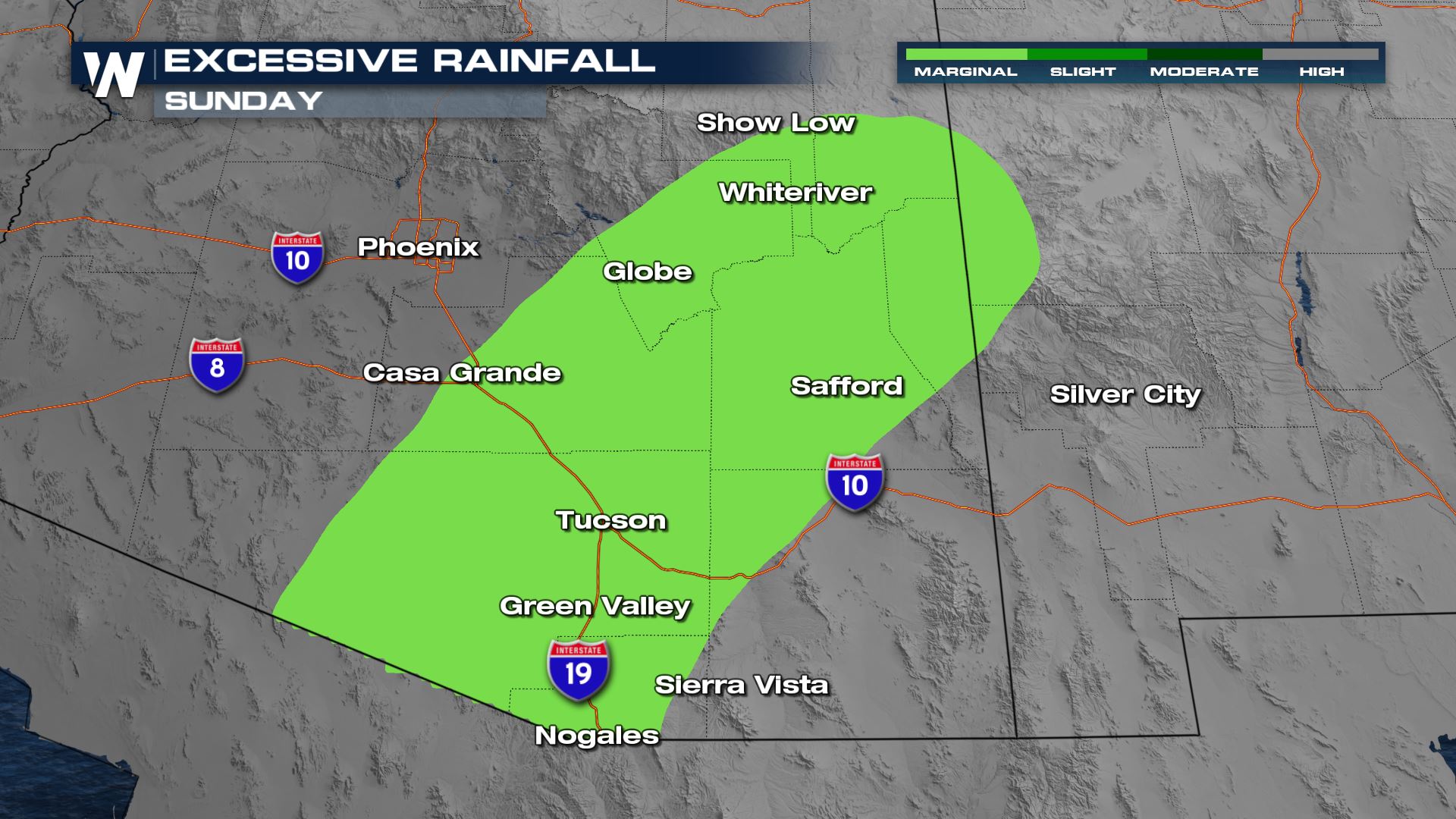 There is a marginal risk of excessive rainfall in parts of Arizona today because of the rain moving over the same areas for an extended period of time. This means isolated pockets of heavy rain will lead to (normally dry) slot canyons filling up with rushing water.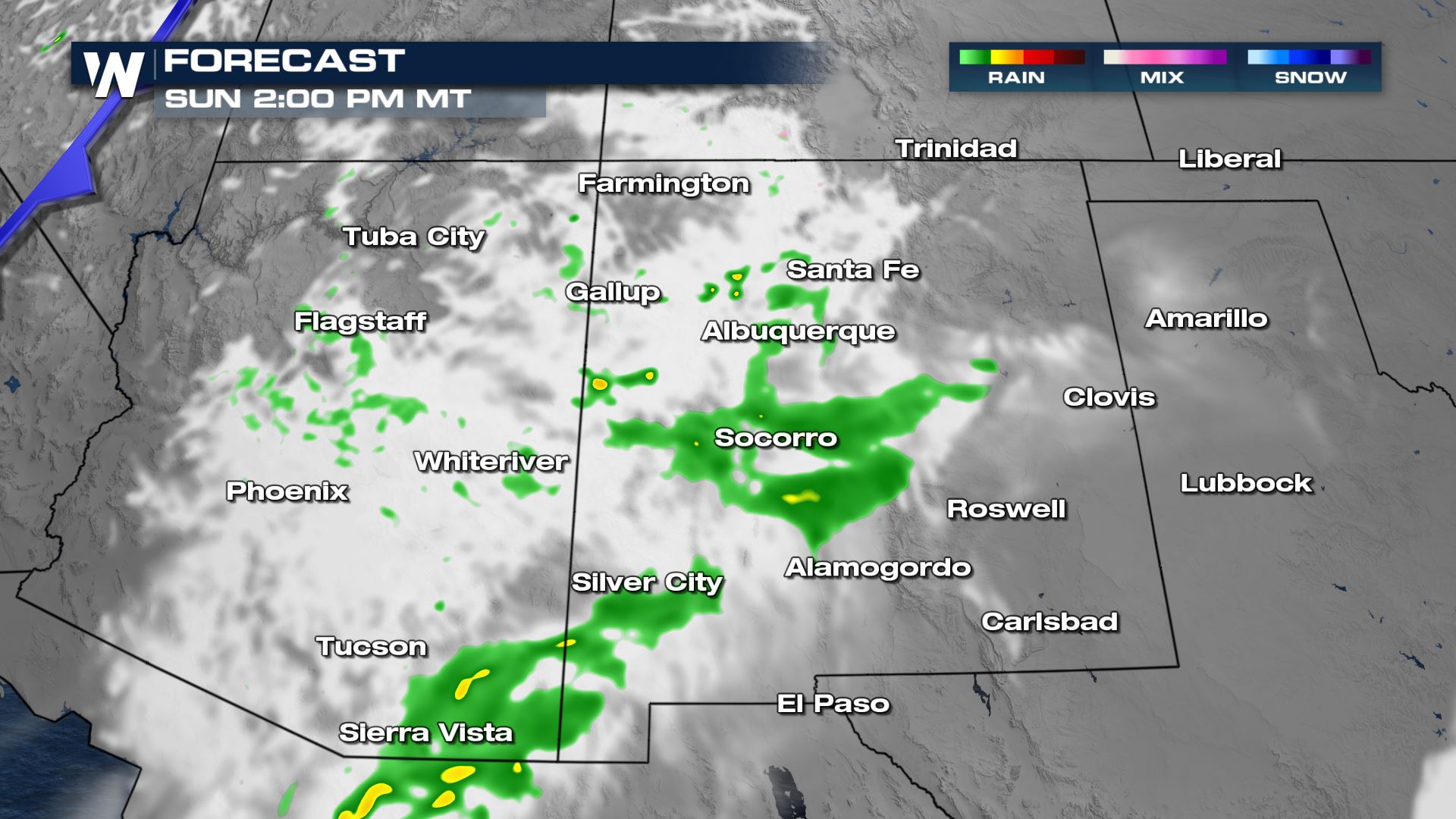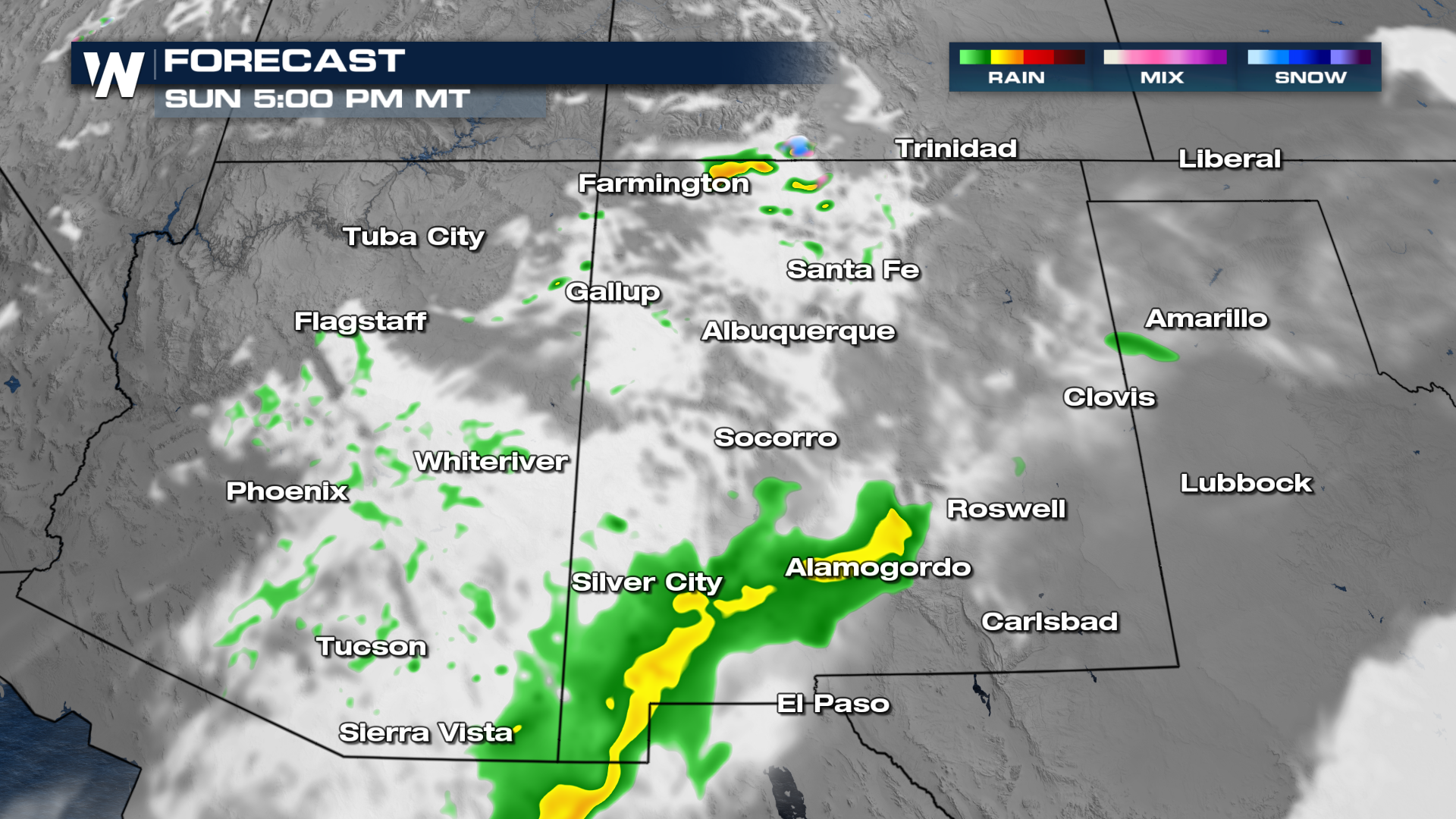 Coverage of the showers will gradually decrease throughout the day Sunday.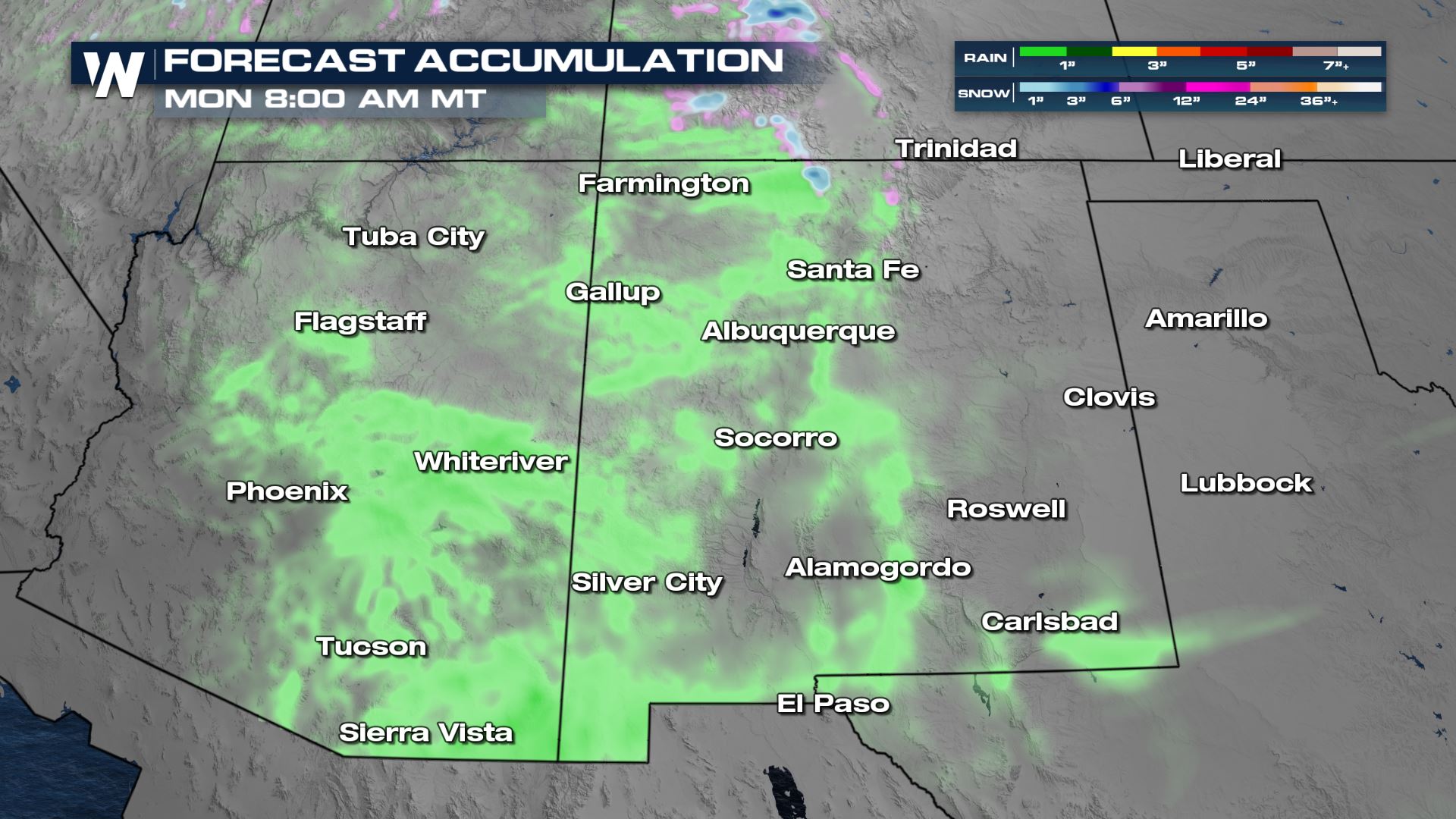 Normally dry slot canyons could fill with water quickly. Avoid traveling through flooded areas. If a road is closed to flooding, turn around and find an alternative route!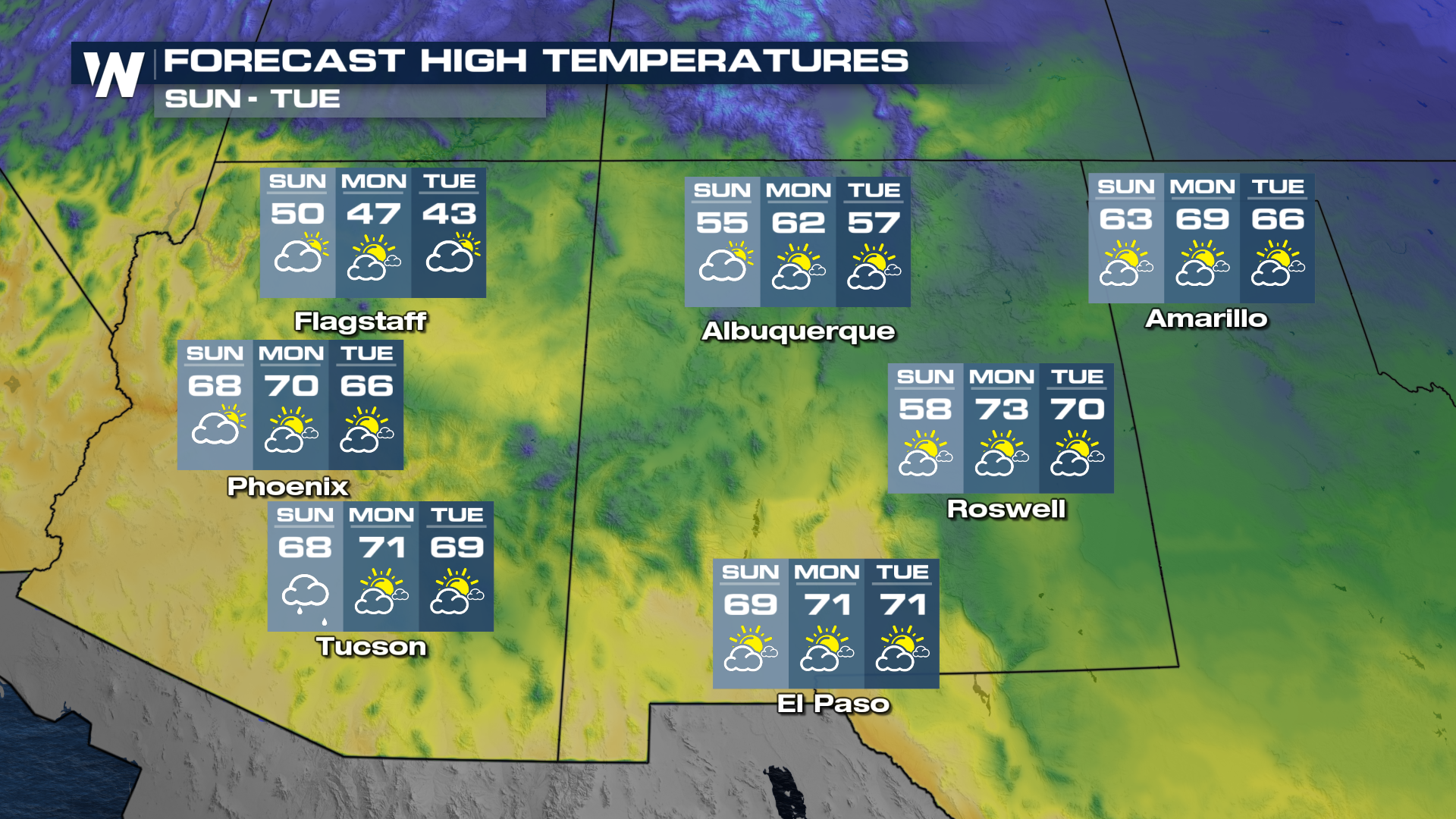 Temperatures will stay near seasonal averages during this time. The air mass won't necessarily be very cold. Watch out for flooded roads and avoid those closed areas! Also, listen out for thunder and watch out for lightning as thunderstorms develop this weekend.