The active pattern for the South-Central and Southeastern U.S. will continue for the end of the week and this weekend. Severe storms capable of damaging winds, large hail, and tornadoes are likely, in addition to a risk for heavy rain and flash flooding.
Set-Up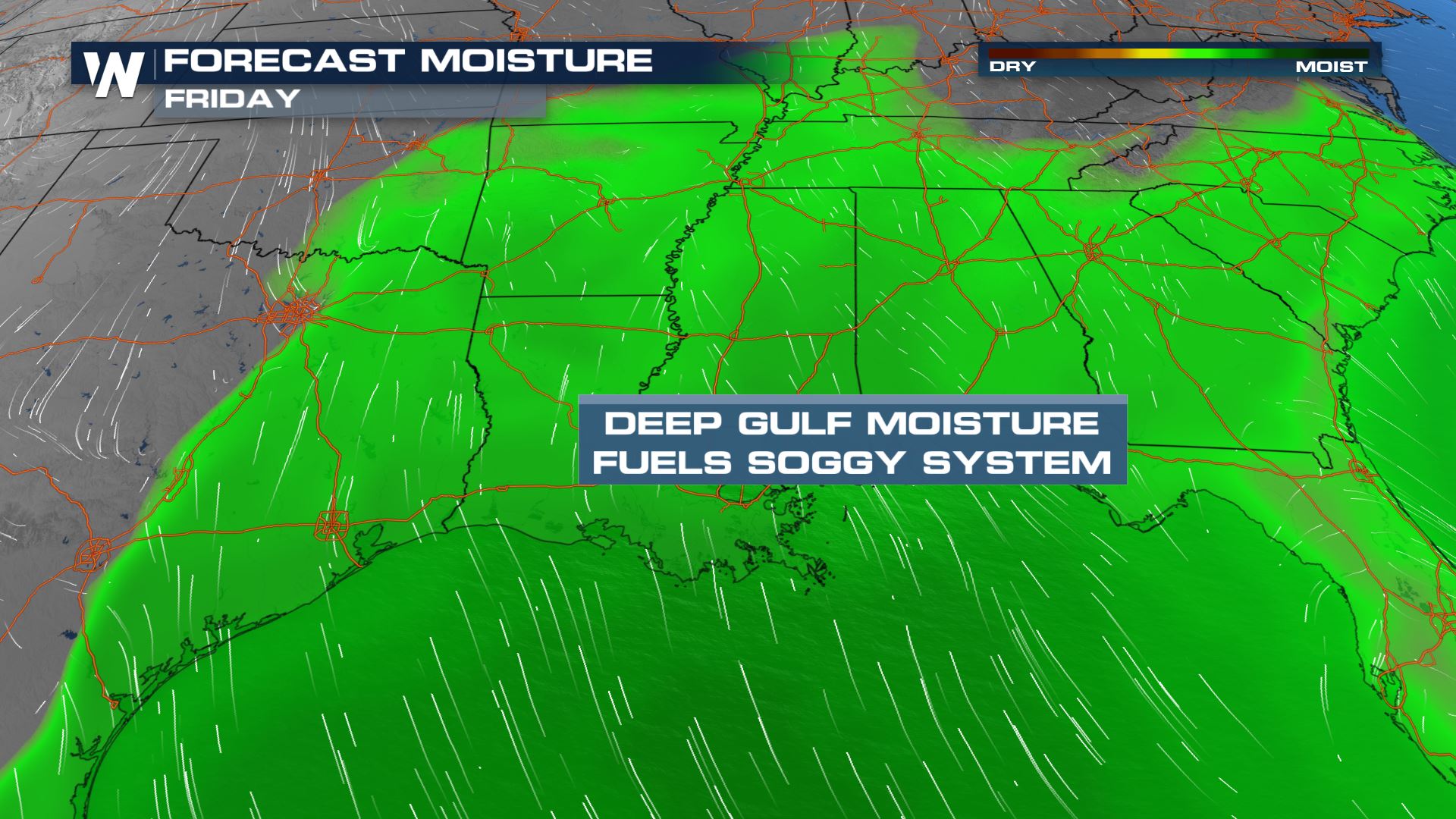 Southerly flow will allow for abundant moisture to surge out of the Gulf of Mexico over the next several days.  This build-up of moisture will contribute to the risk for heavy rain and flash flooding. The moisture will also increase the instability and allow for a threat of severe weather as well.
Severe Outlook
The Storm Prediction Center has issued a moderate risk (level 4, on a scale of 1 to 5) for severe storms for portions of Arkansas, Louisiana, and Mississippi, while an enhanced risk stretches from Oklahoma through Alabama. Numerous tornadoes will be possible in the risk area, with a heightened risk (yellow) across I-20 in Louisiana and Mississippi.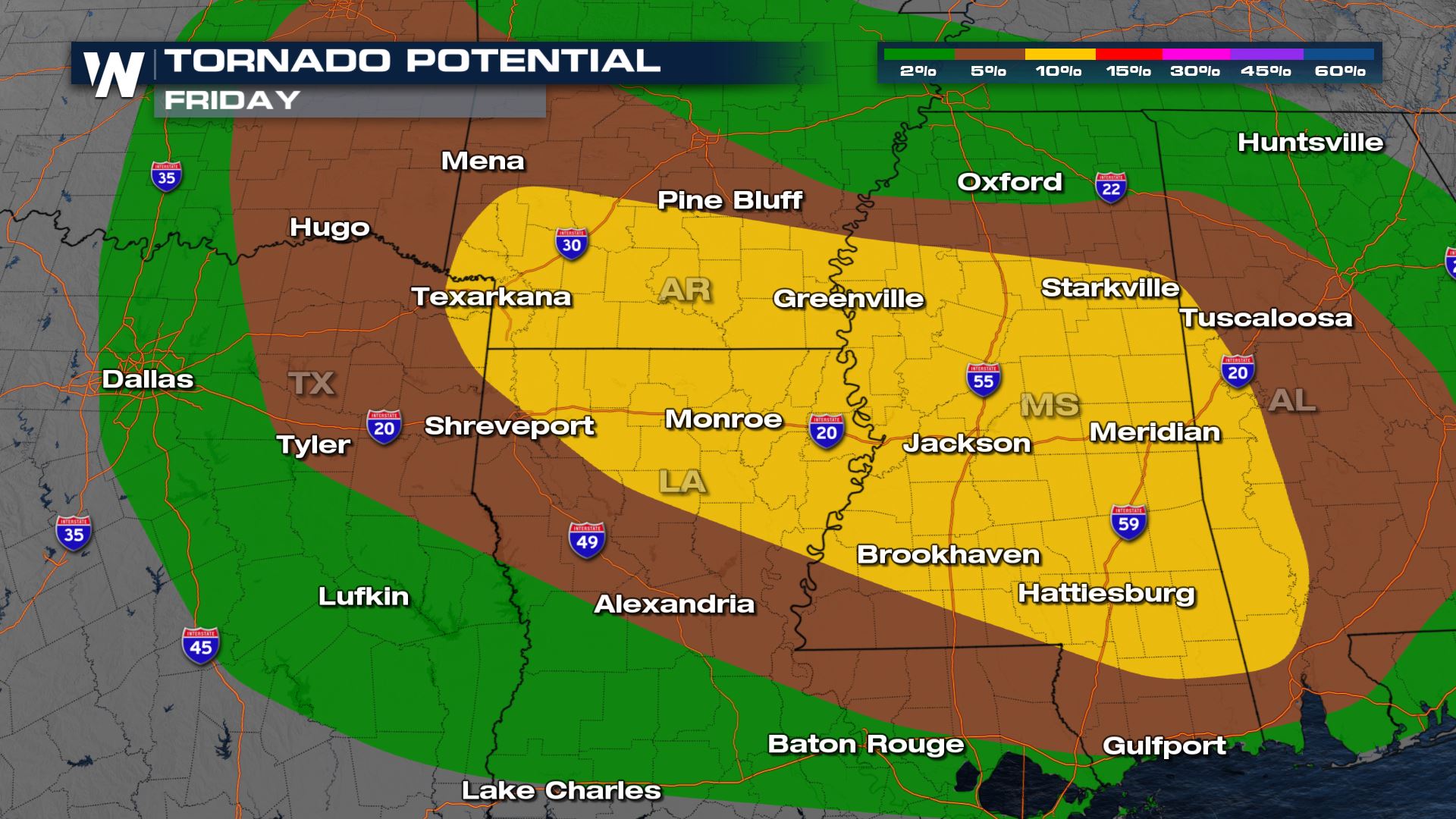 Not only is there an increased risk for severe storms. There is also a higher probability of significant severe storms. The Storm Prediction Center has now added at significant tornado threat for the overnight storms into southern Mississippi and southwest Alabama. Isolated supercell thunderstorms may develop out ahead of the squall line overnight. These have the potential of producing tornados of EF-2 or greater strength. The area shaded in pink/purple below could see thunderstorms produce hail stones upwards of two inches in diameter. The significant wind threat shaded in blue below could see long line segments of thunderstorms producing wind gusts greater than 70 mph.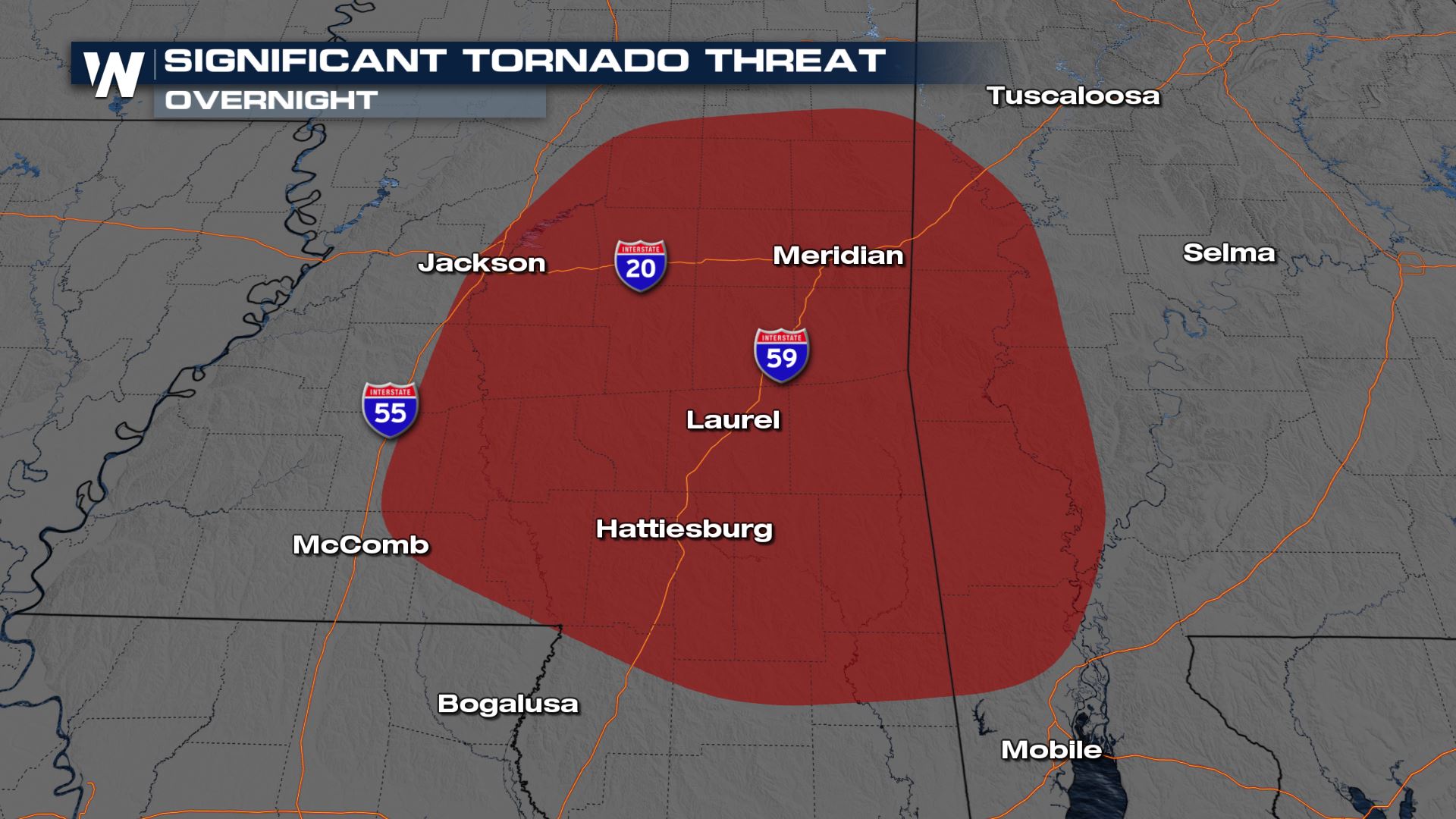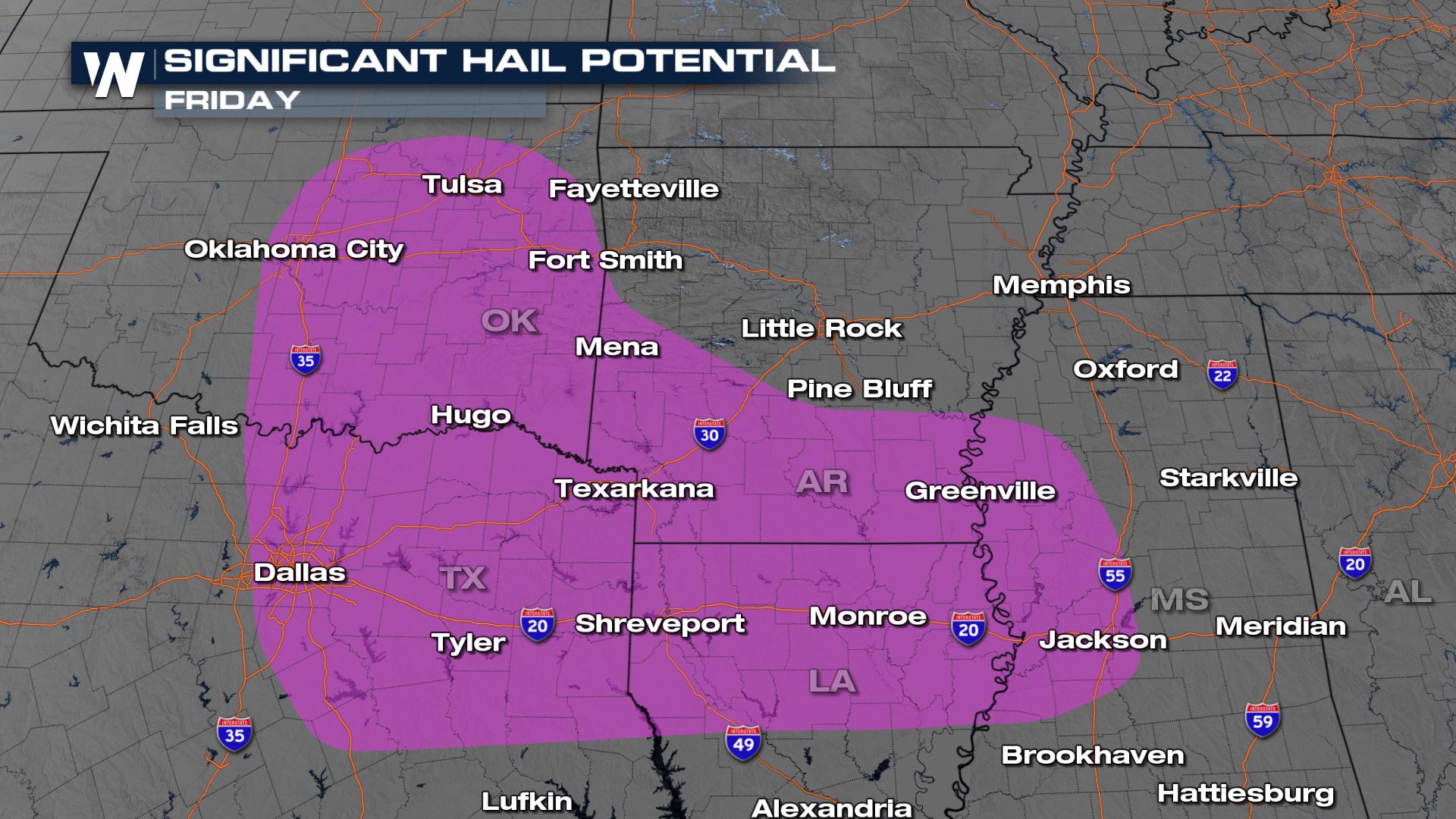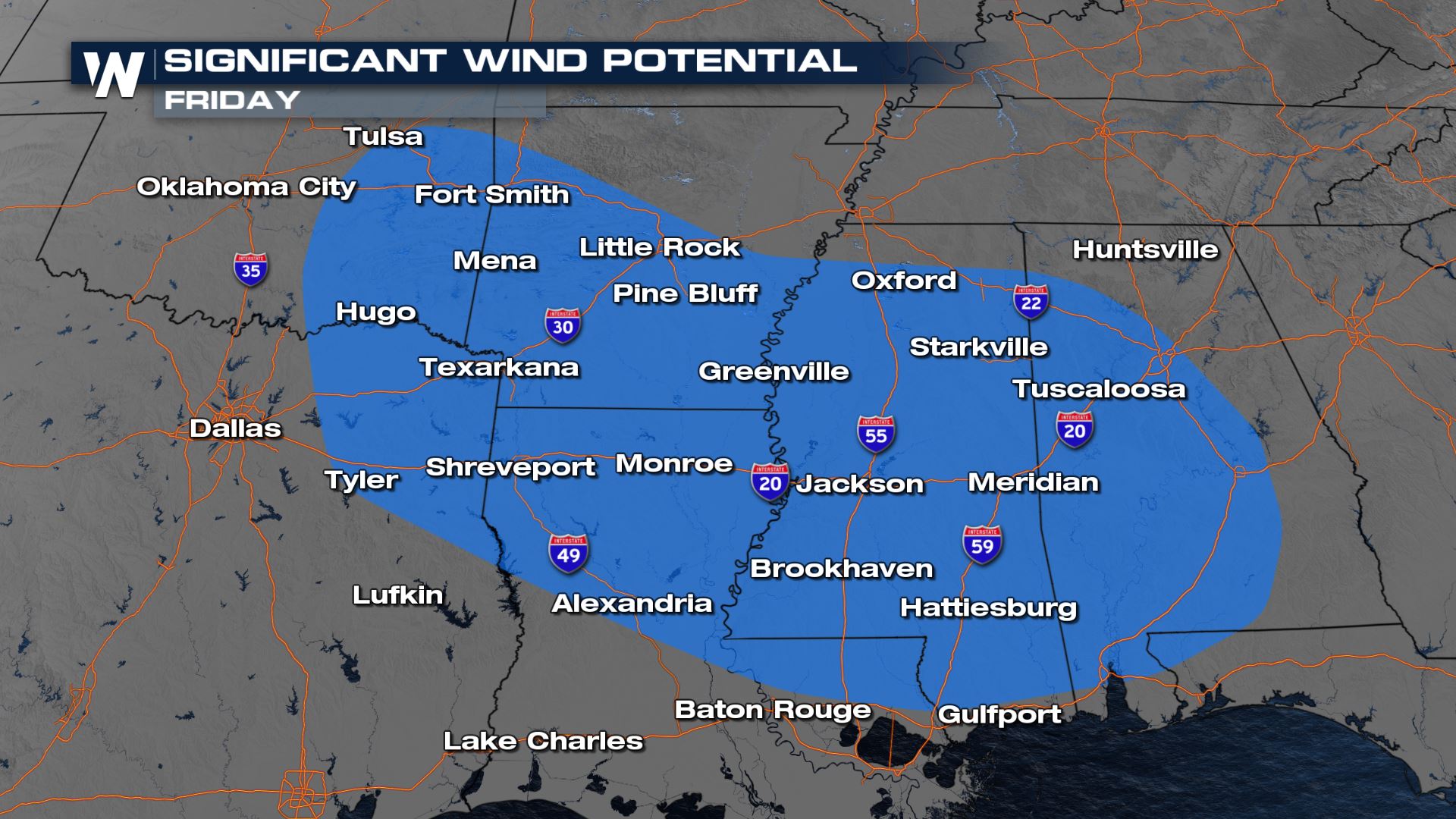 Forecast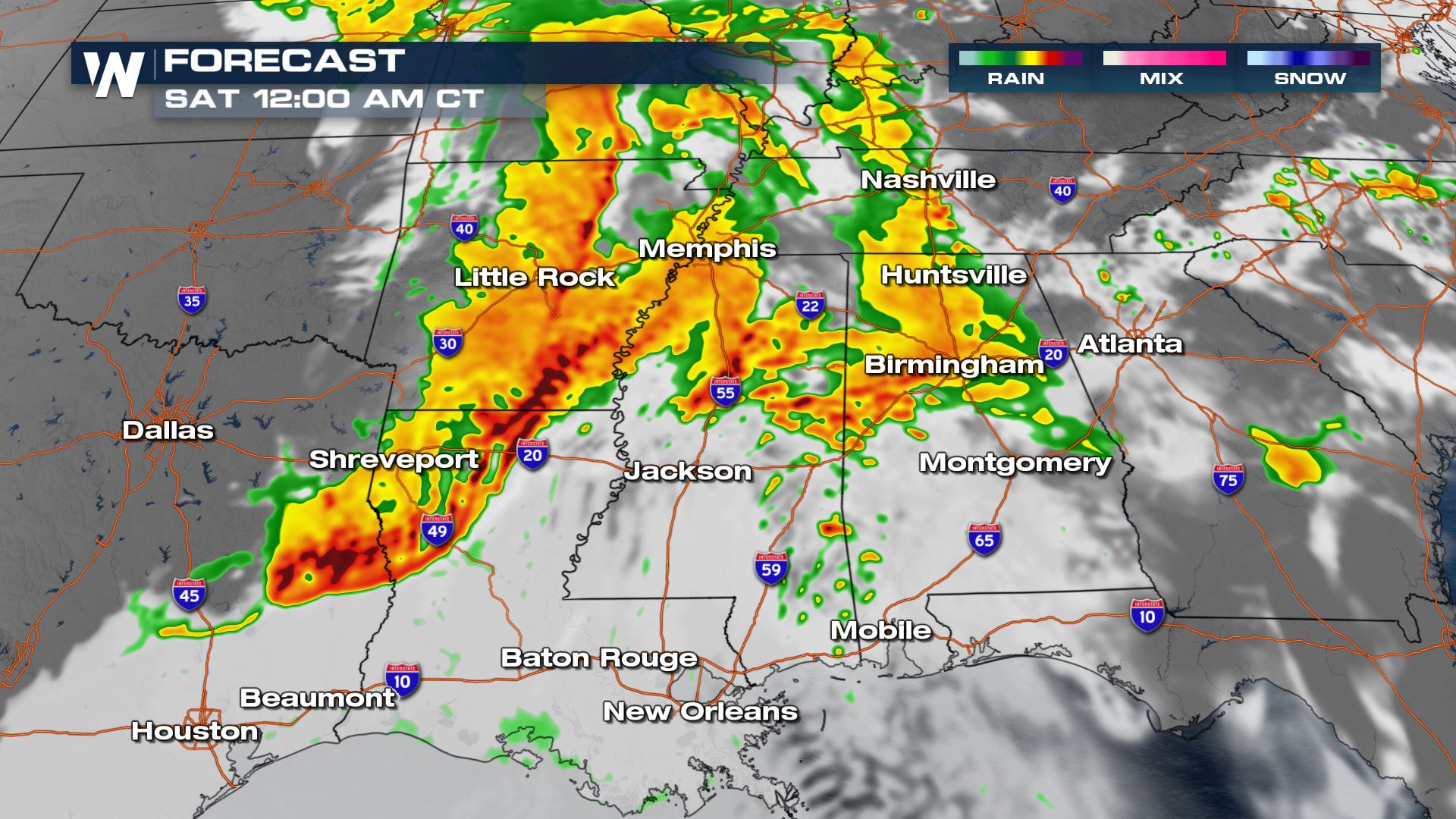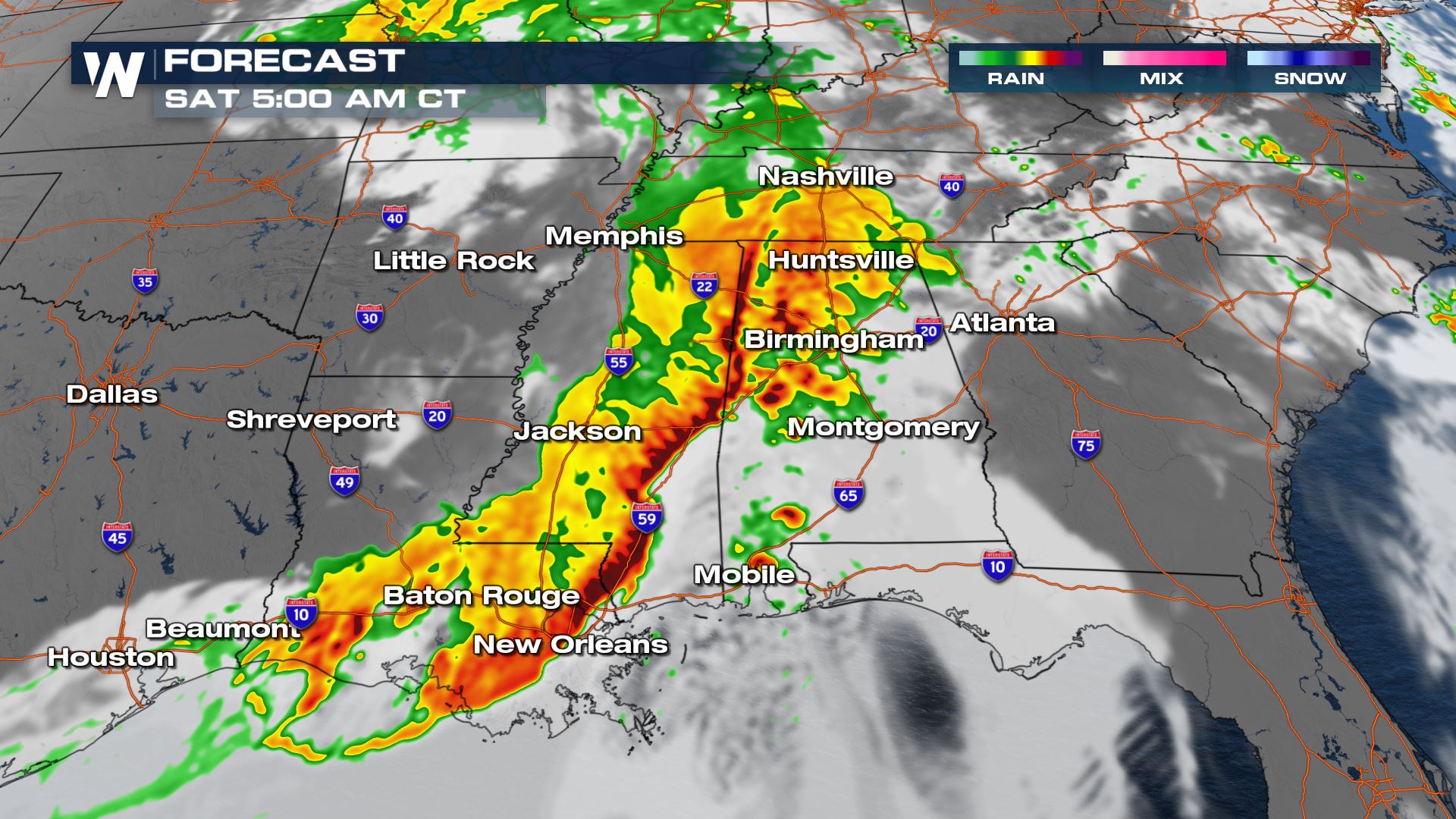 Isolated to scattered strong storms are likely to begin Friday afternoon. From there, thunderstorms will likely consolidate into line segments through the evening. Overnight, a large Line Echo Wave Pattern, or LEWP, will form. This will remain powerful through the overnight hours. It is crucial for people living in the area to have multiple ways to get severe alerts overnight.
Rainfall Forecast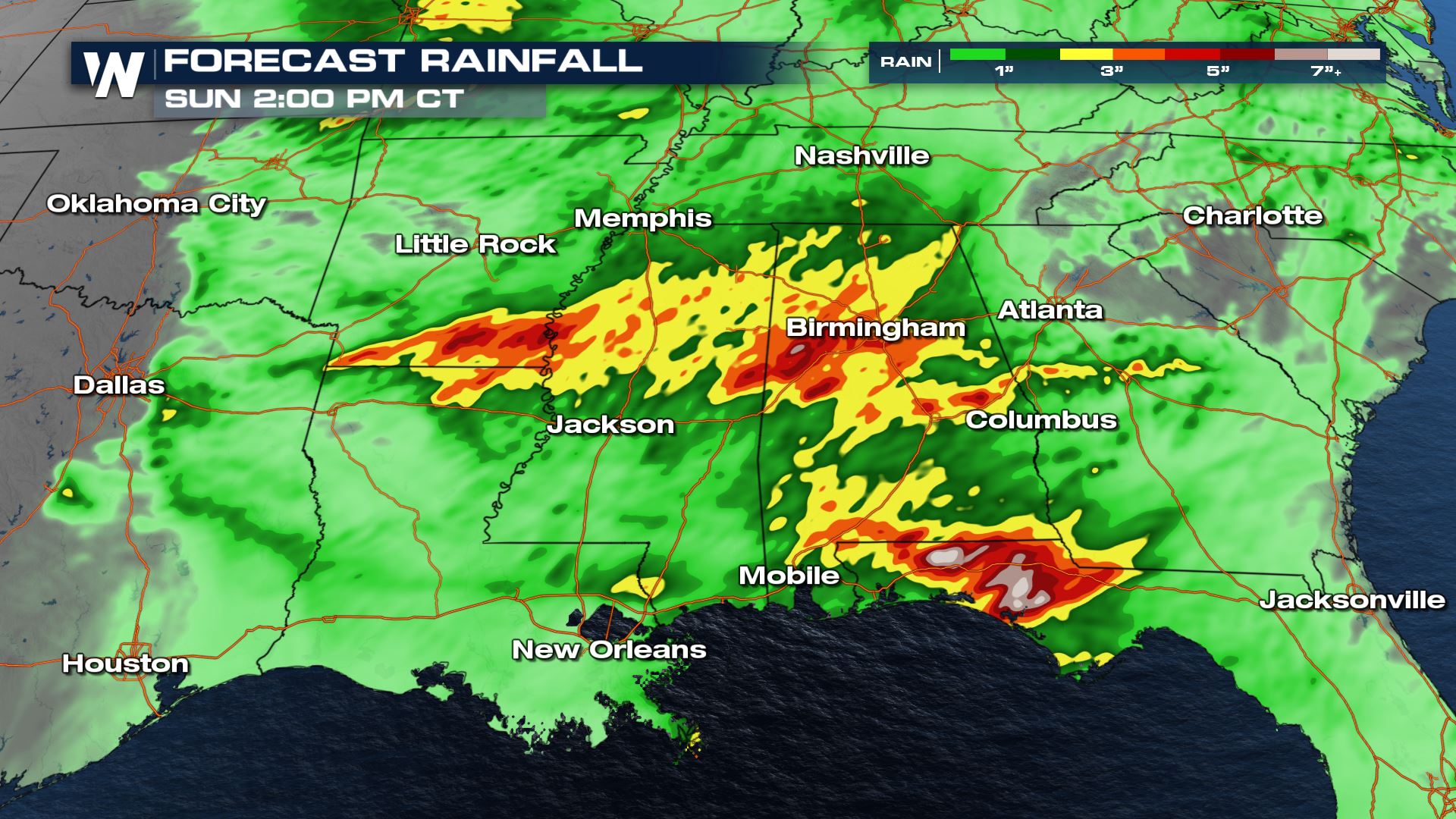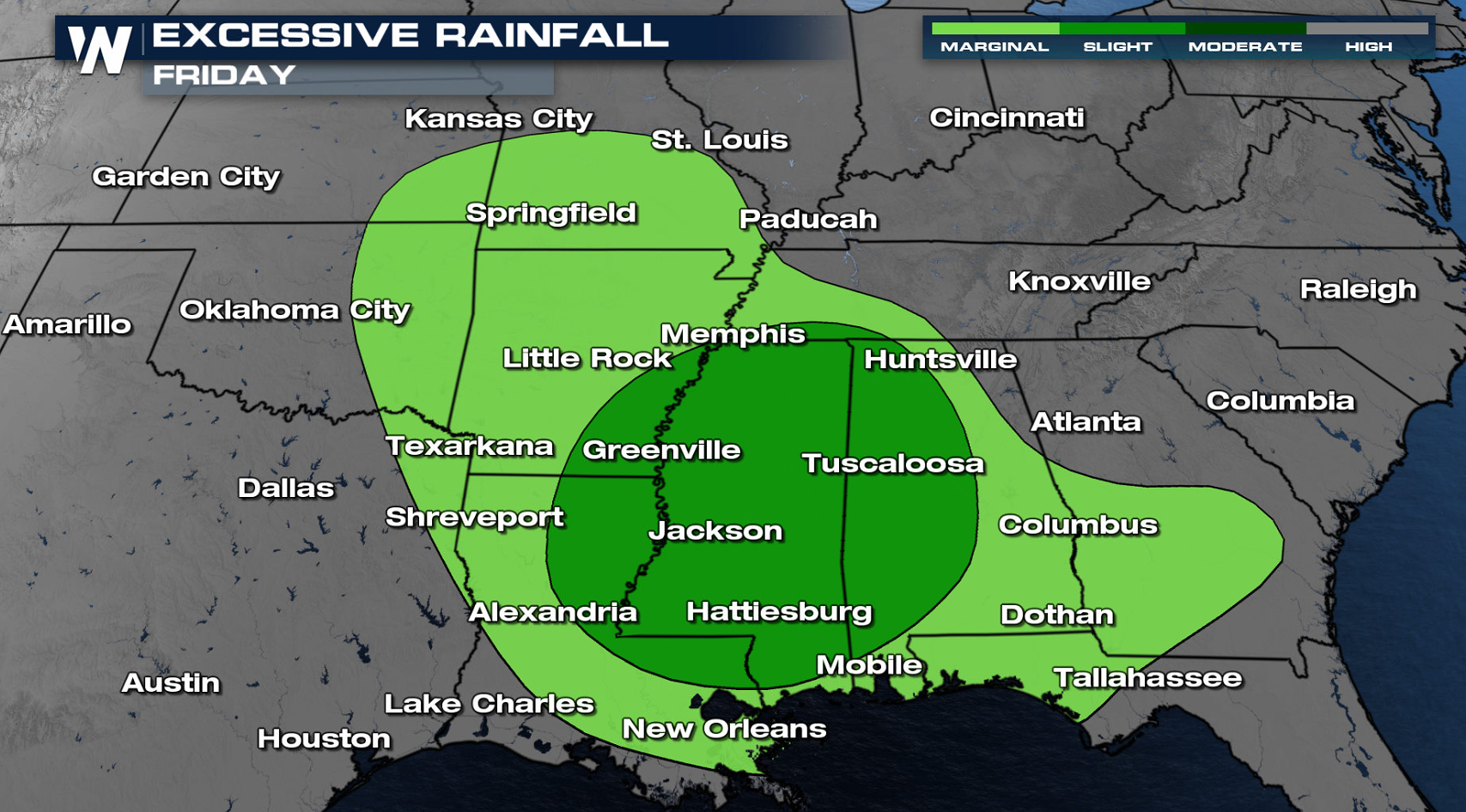 The timing for the heavy showers and thunderstorms will be from Friday afternoon
all the way into Saturday
.  There are some indications that Saturday afternoon and evening could be active in many of these same areas. Heavy rain rates and consistent rain will make the risk of flooding strong...plus the delayed flooding from rising streams, creeks and rivers could also be an issue. WeatherNation will be updating this forecast over the next several days, so be sure to check us out for the latest information.