Rainfall since last night has accumulated up to nearly 2" in some southern Plains cities like Chandler, Oklahoma. Additional rain will keep things active through the next couple of days.
The Weather Prediction Center has highlighted these locations for excessive rainfall today and tomorrow, but Thursday's risk is more widespread through the region. Expect several rounds of showers and thunderstorms over the same areas in the coming days. Thunderstorm development will be initiated along a stalled boundary at first, with further rain along an advancing cold front Thursday. An additional 1-3" of rainfall will fall in the area.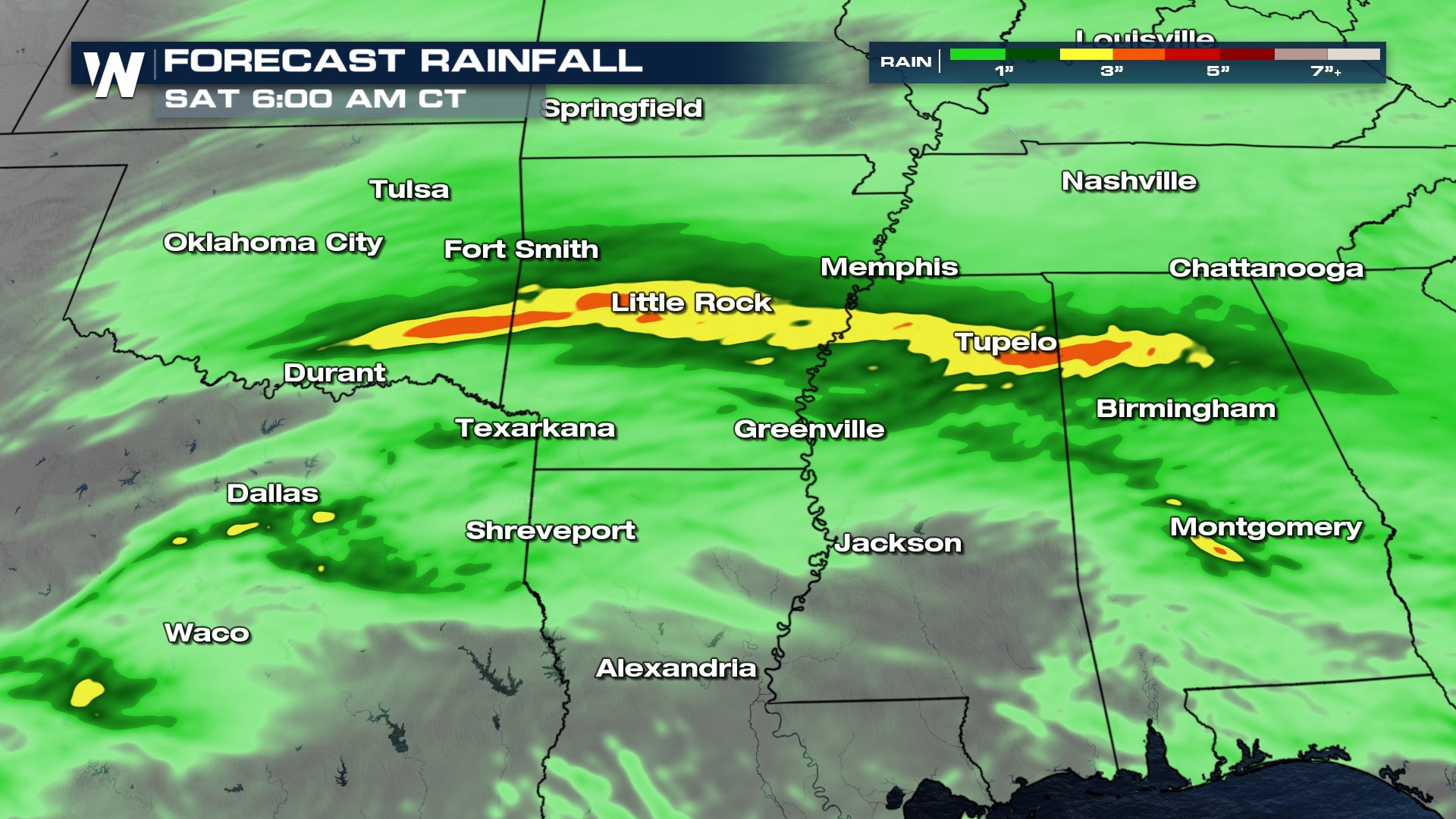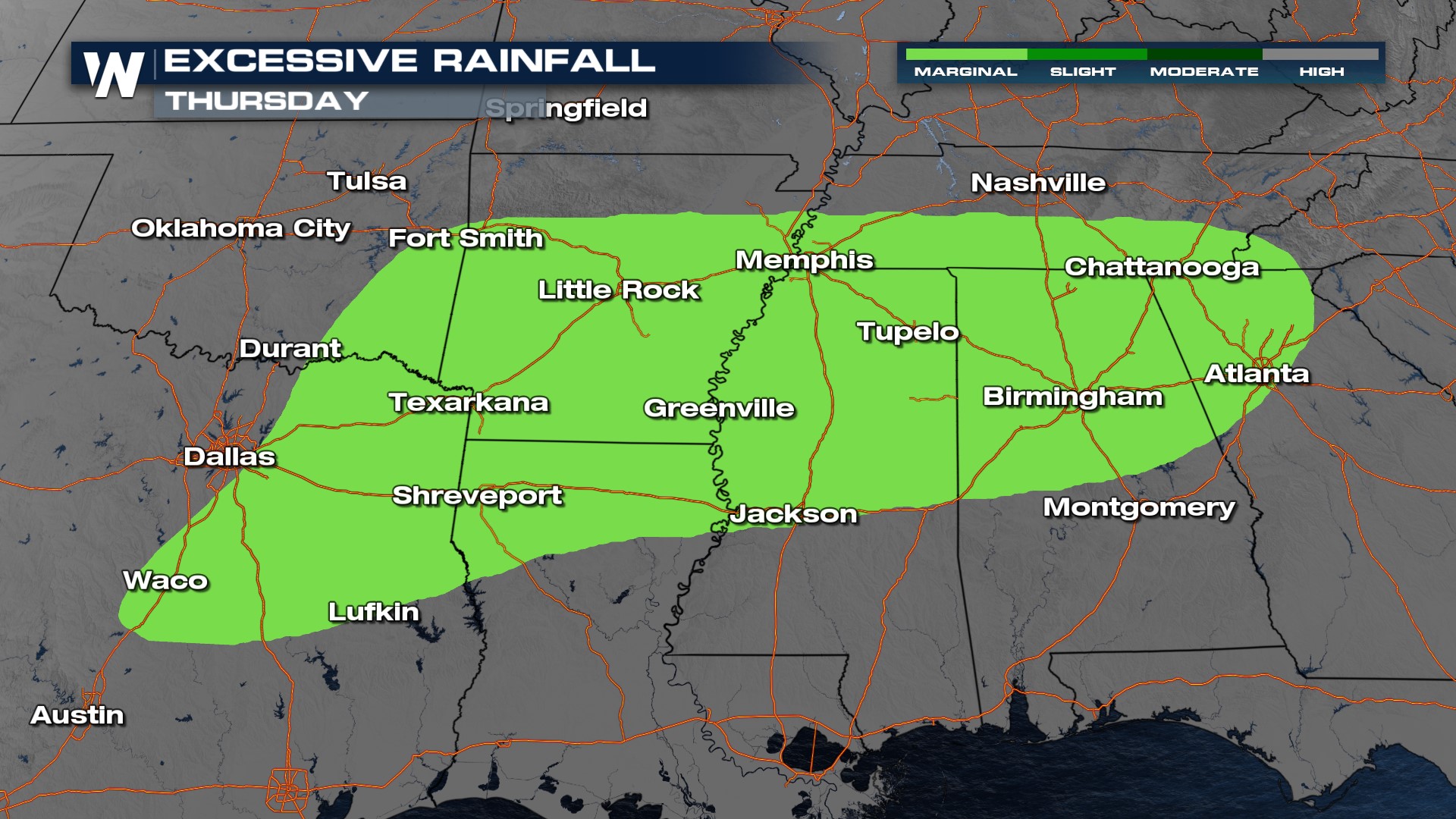 Here's a look at the timing of where thunderstorms and rain showers can be expected through Thursday night.
Stay with WeatherNation for the latest updates!