A heavy, wet snow has been falling across parts of the Midwest and Great Lake region Thursday as a strong area of low pressure races toward the Canadian and U.S. border. This has been a dense snow which will be tougher to clear due to its weight.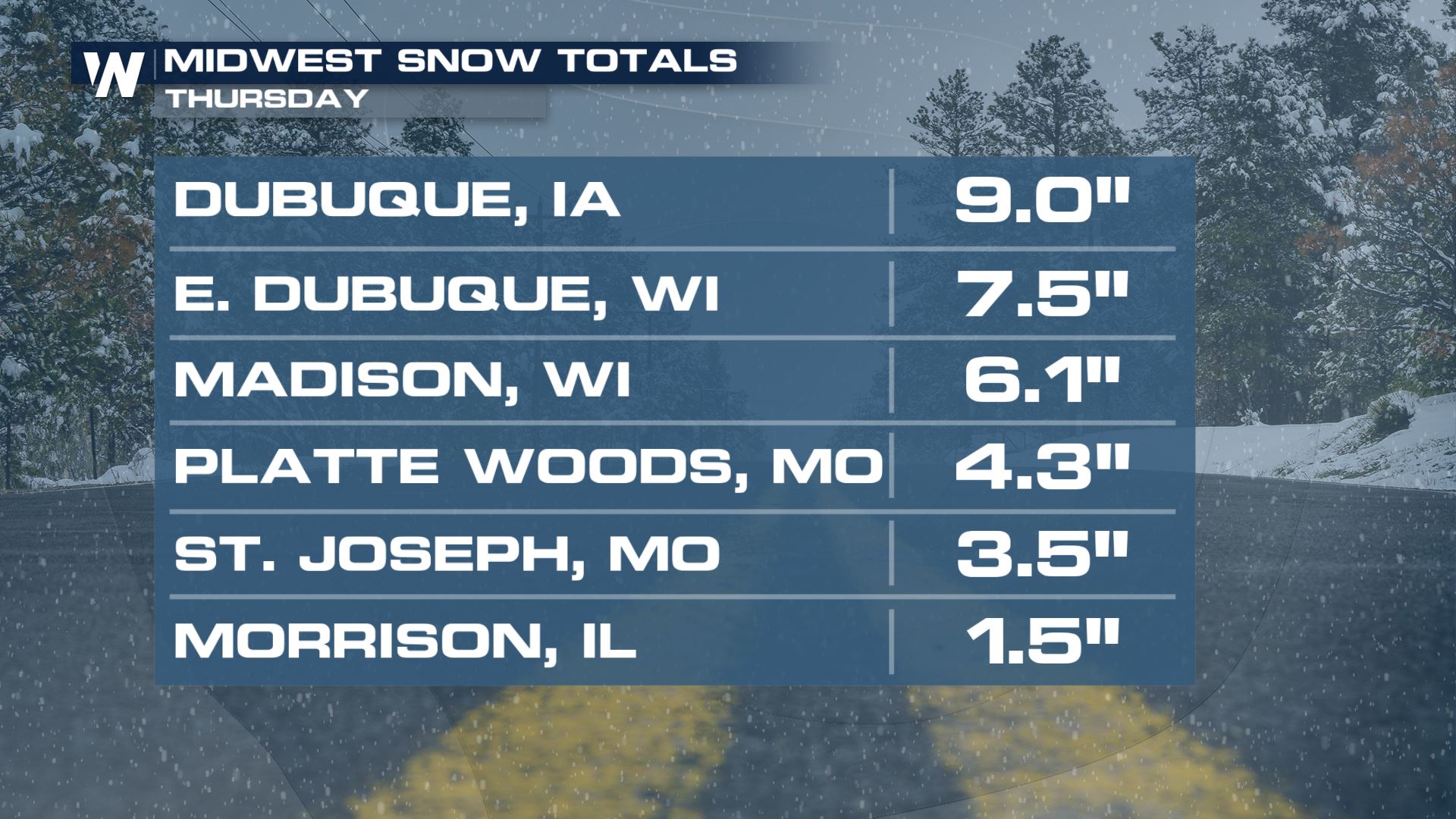 Heavy snow will continue along the backside of the low-pressure system through Wisconsin and Michigan, ending overnight. This will continue to be a rain and snow mix, some heavy at times.
Additional snowfall will be 1-2" from sunset Thursday through sunrise Friday. There may be some travel delays Friday morning but widespread school closures are not expected. The heaviest new snowfall will be across Wisconsin and Michigan.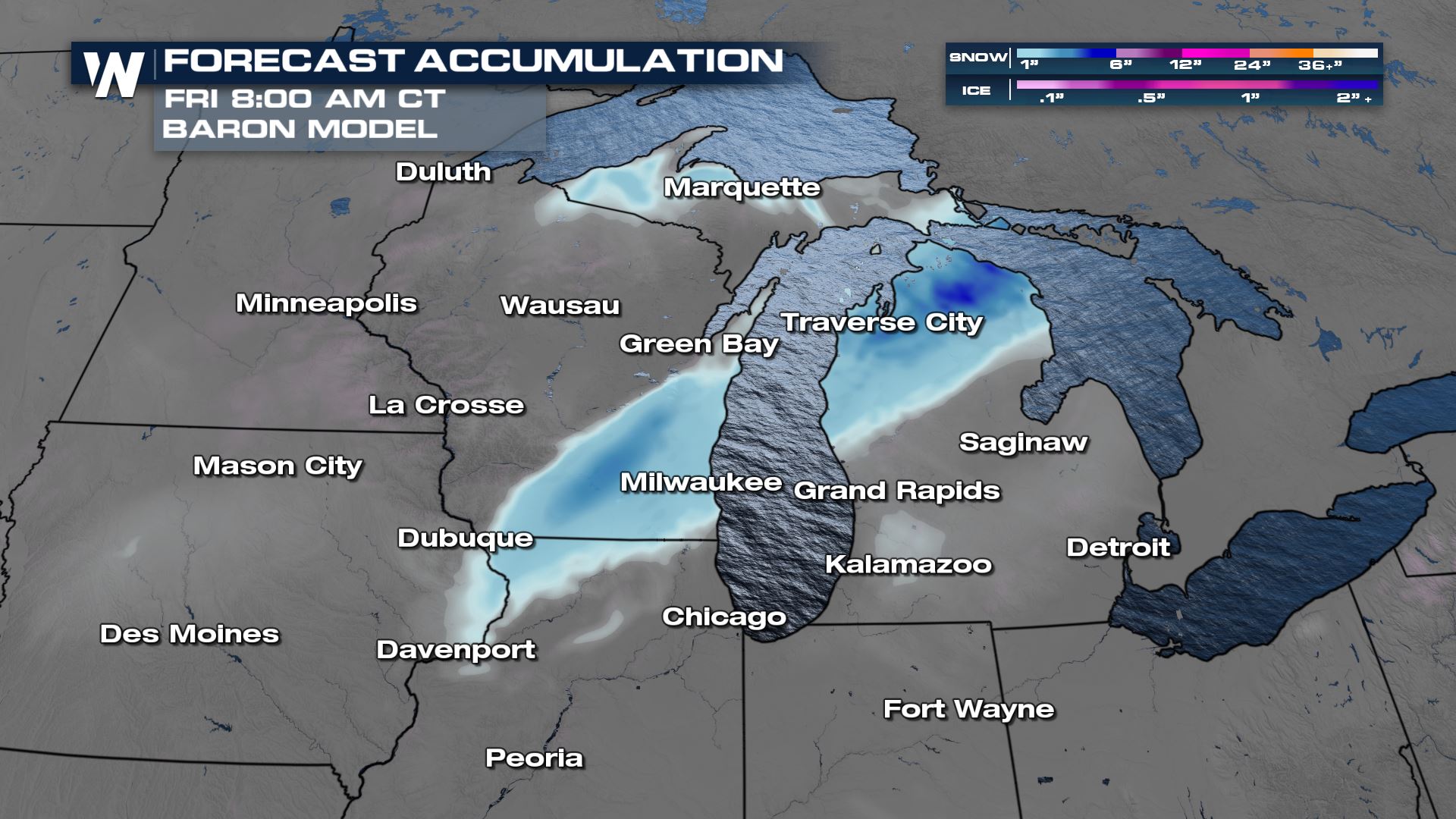 Stay with us for the latest forecast information throughout the next 24 hours with the threat of damaging winds and heavy snowfall.