An area of disturbed weather with a 20% chance for tropical development over the next 5 days will bring increasing tropical moisture to the Gulf Coast.  This will likely lead to heavy storms from Houston to New Orleans.  The heaviest rain will likely setup along the coast of SE Texas and SW Louisiana.
Forecast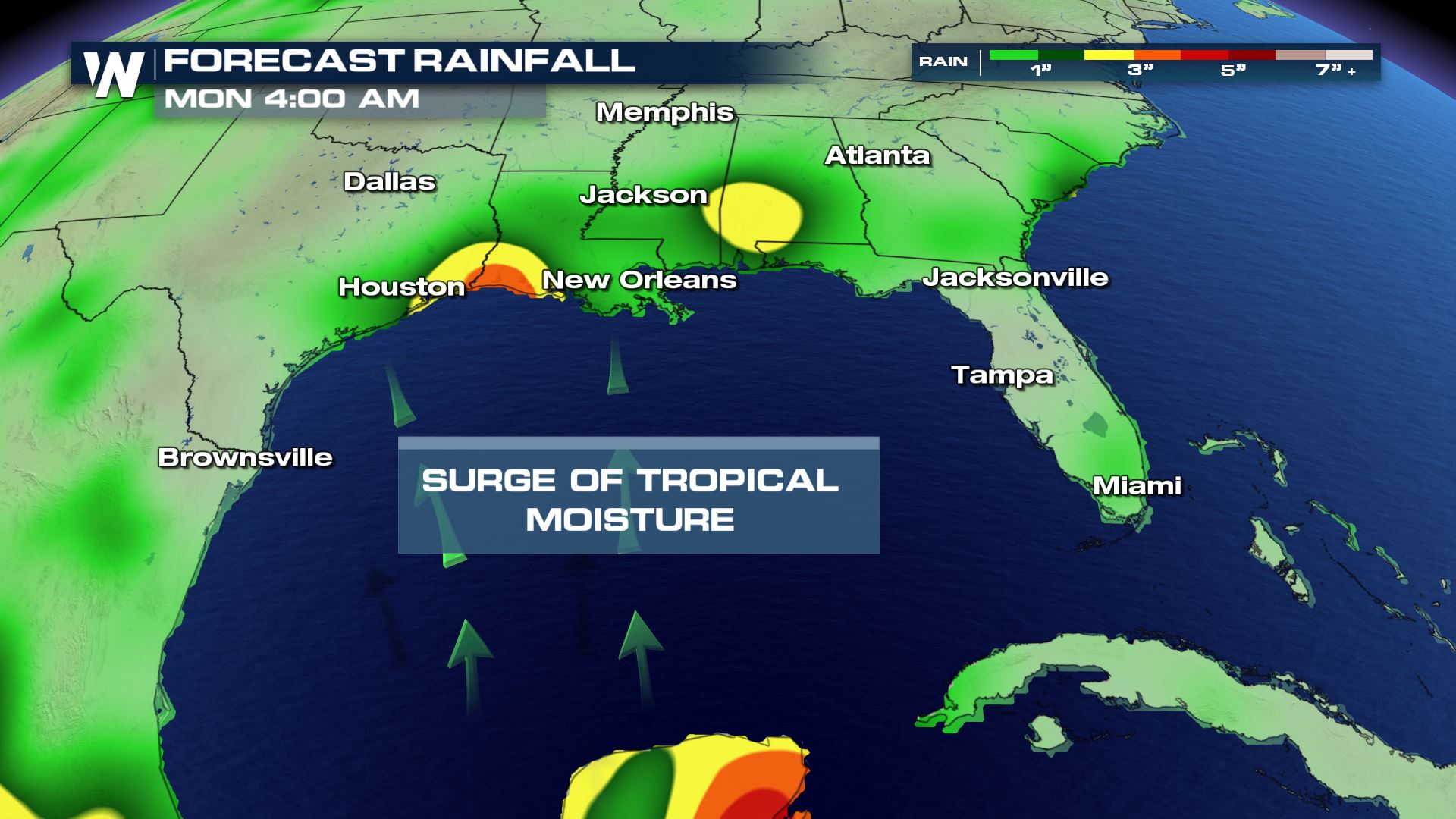 This surge of tropical moisture will be a big player in the heavy rain threat.  Coastal flooding will be possible along both the Texas and Louisiana Coasts.
Rainfall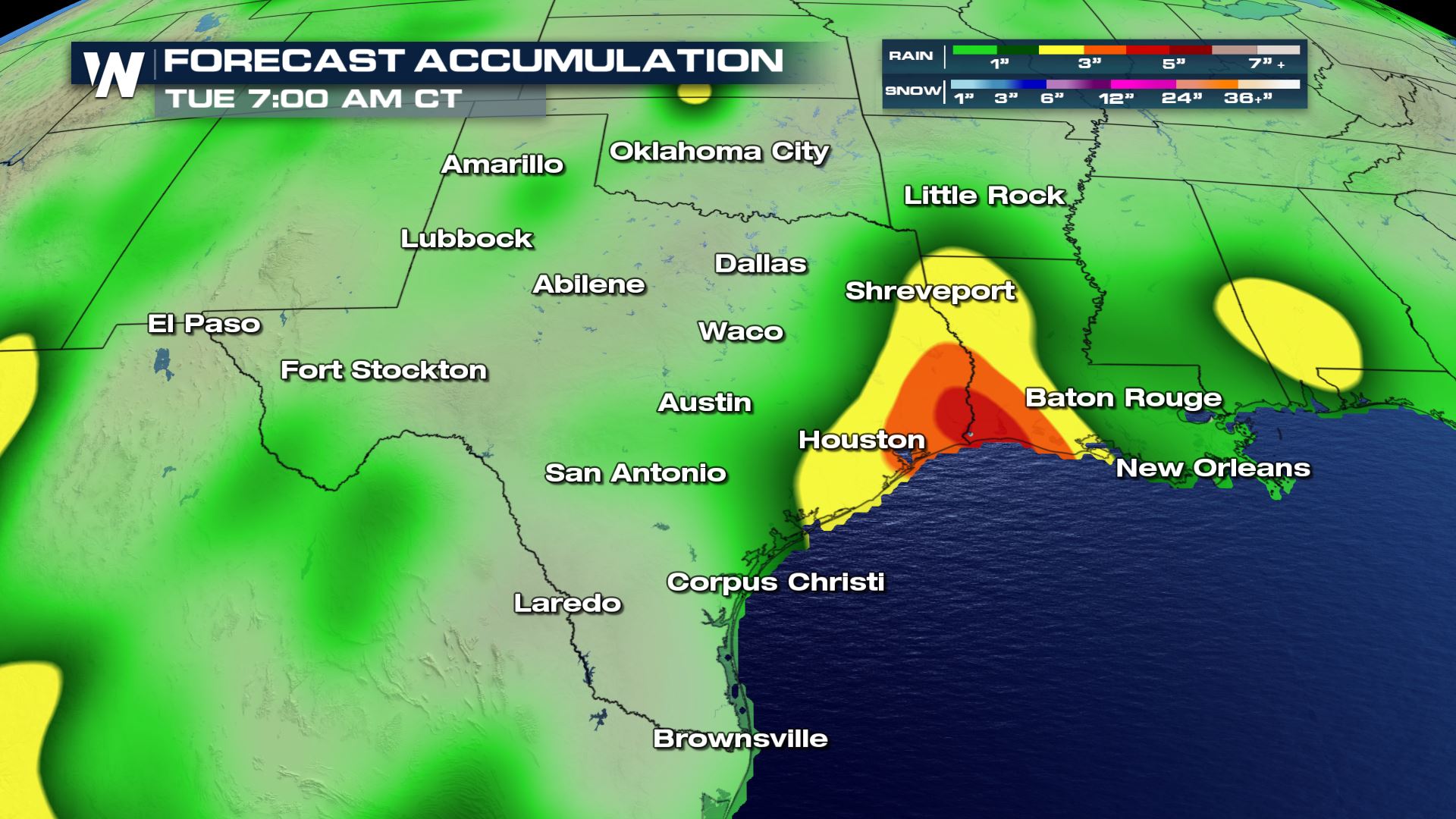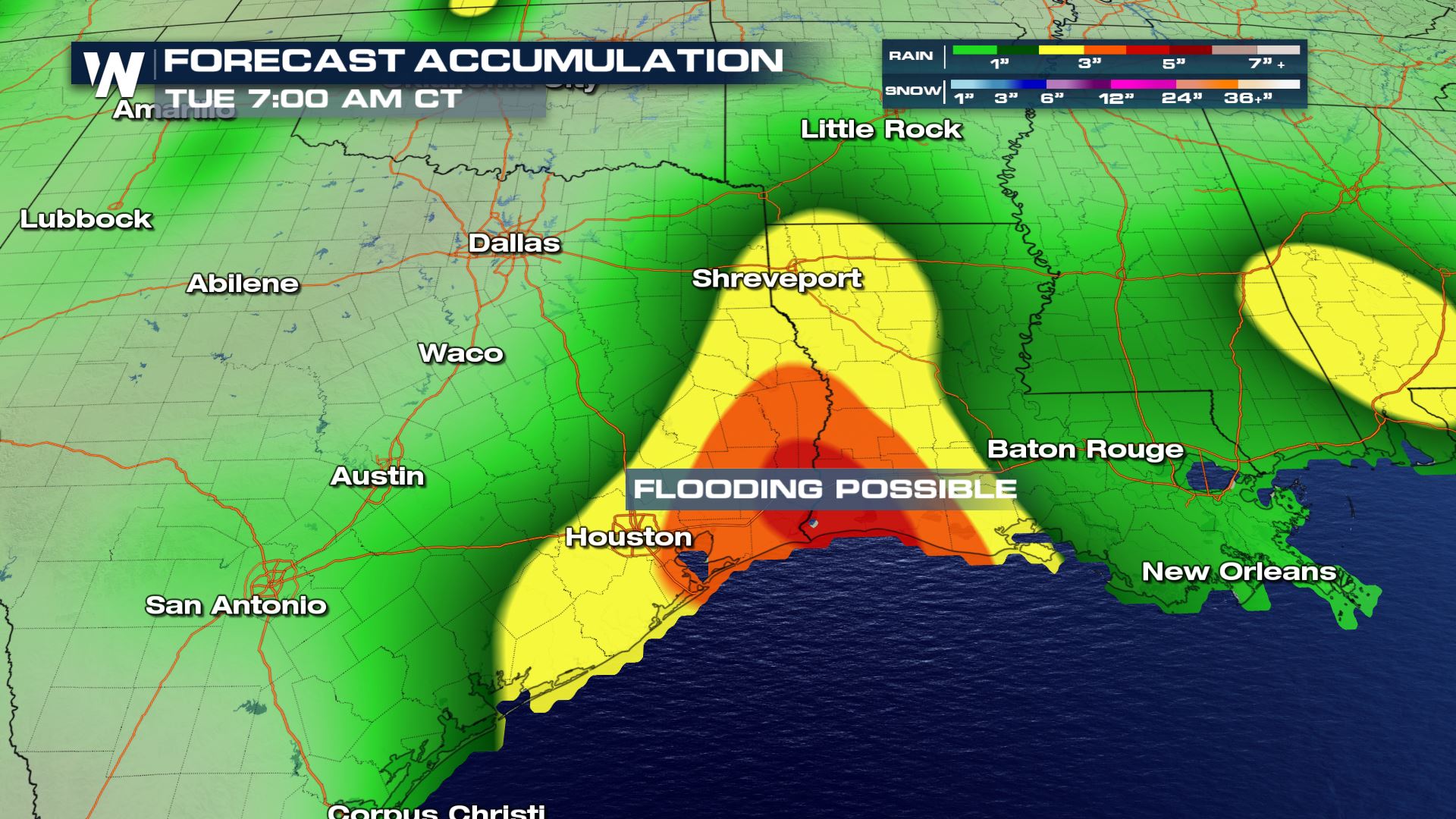 Here is the latest rainfall forecast through Tuesday morning.  Houston, Beaumont and Lake Charles fall in the 4 to 8 inches range with some isolated areas seeing over 8 inches. Keep checking with WeatherNation for more updates on the heavy rain threat.