An area of low pressure, with an advancing warm front and a trailing cold front, will bring lots of rain and strong storms to the East.  The two systems will create a corridor of heavy rain between the Carolinas and the Northeast.  Rain totals could reach two or three inches locally.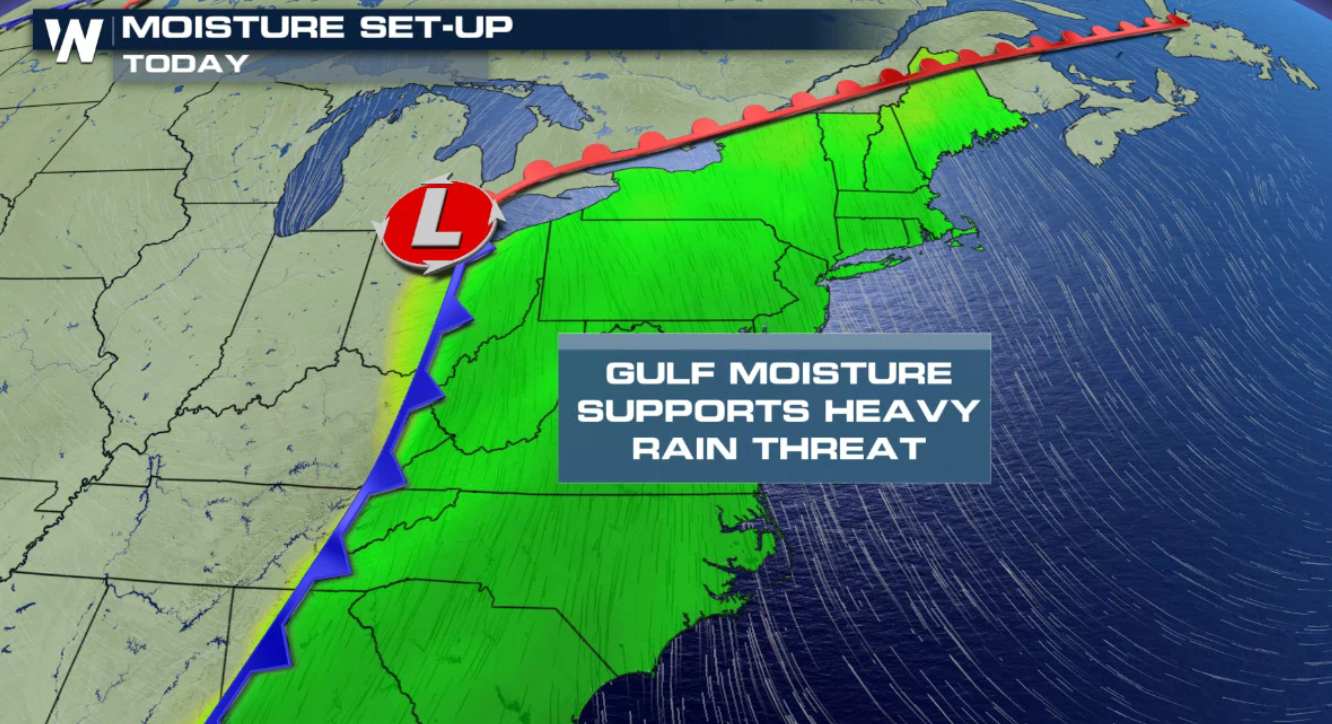 In advance of the fronts, many areas will be primed for soaking rainfall and potentially strong thunderstorms.  Severe weather is another possibility that will be discussed in a moment.  Warm moist air will be in place, fed northward out of the Gulf of Mexico.  This set-up will lead to soaking rain across a good portion of the region.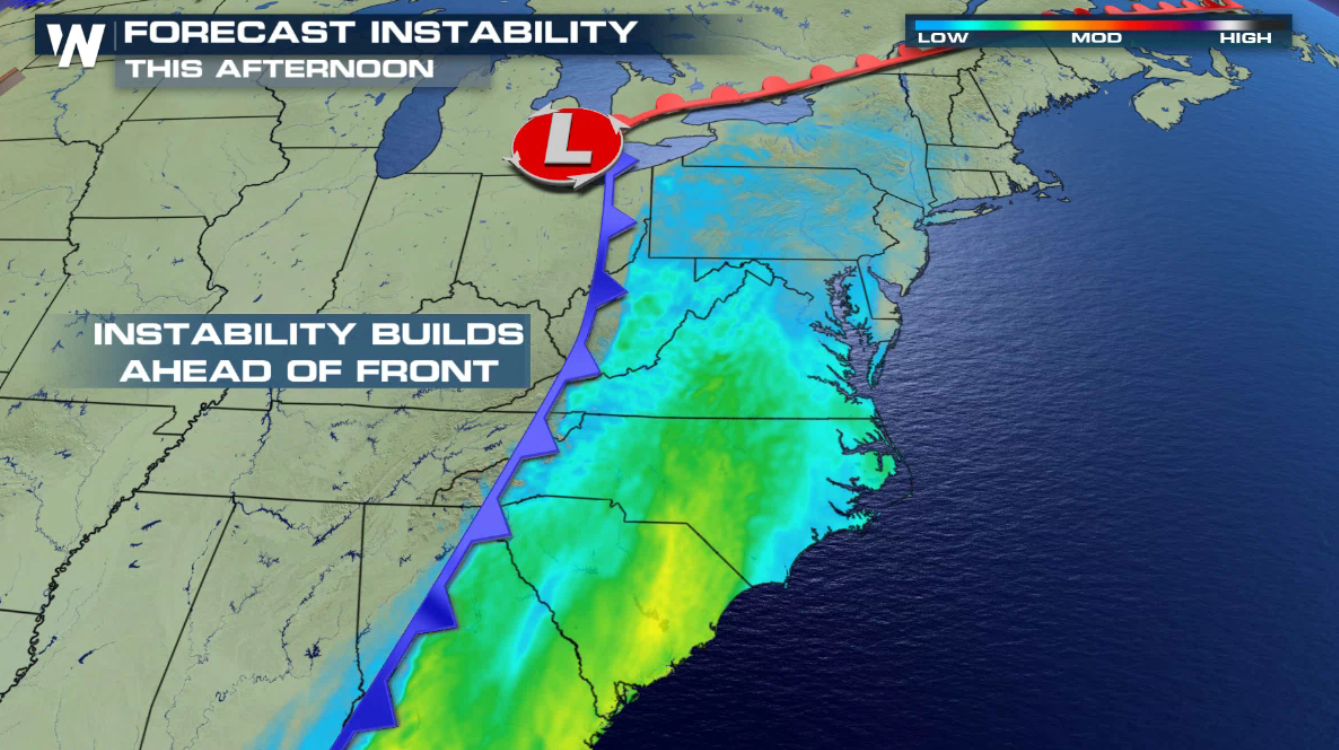 There will also be buoyancy, or lift in the atmosphere- known as instability.  This dynamic atmospheric set-up could lead to strong to severe thunderstorms.  As the cold front plows into this environment, it will lift warm muggy air.  With the atmosphere cooler and drier in the upper levels, the warmer moist air will rise quickly to great heights.  Severe storms may result with damaging winds over 58 miles per hour.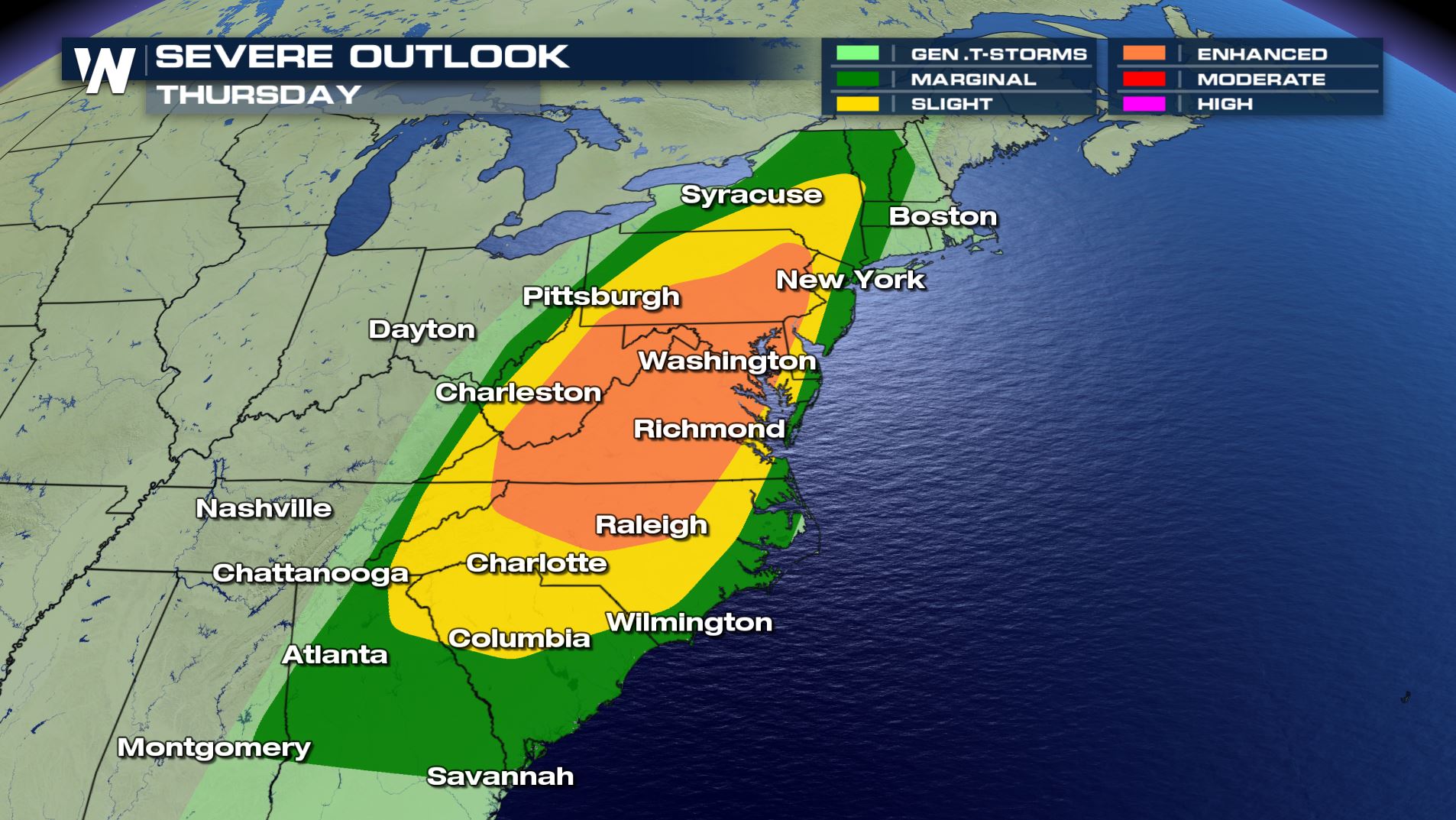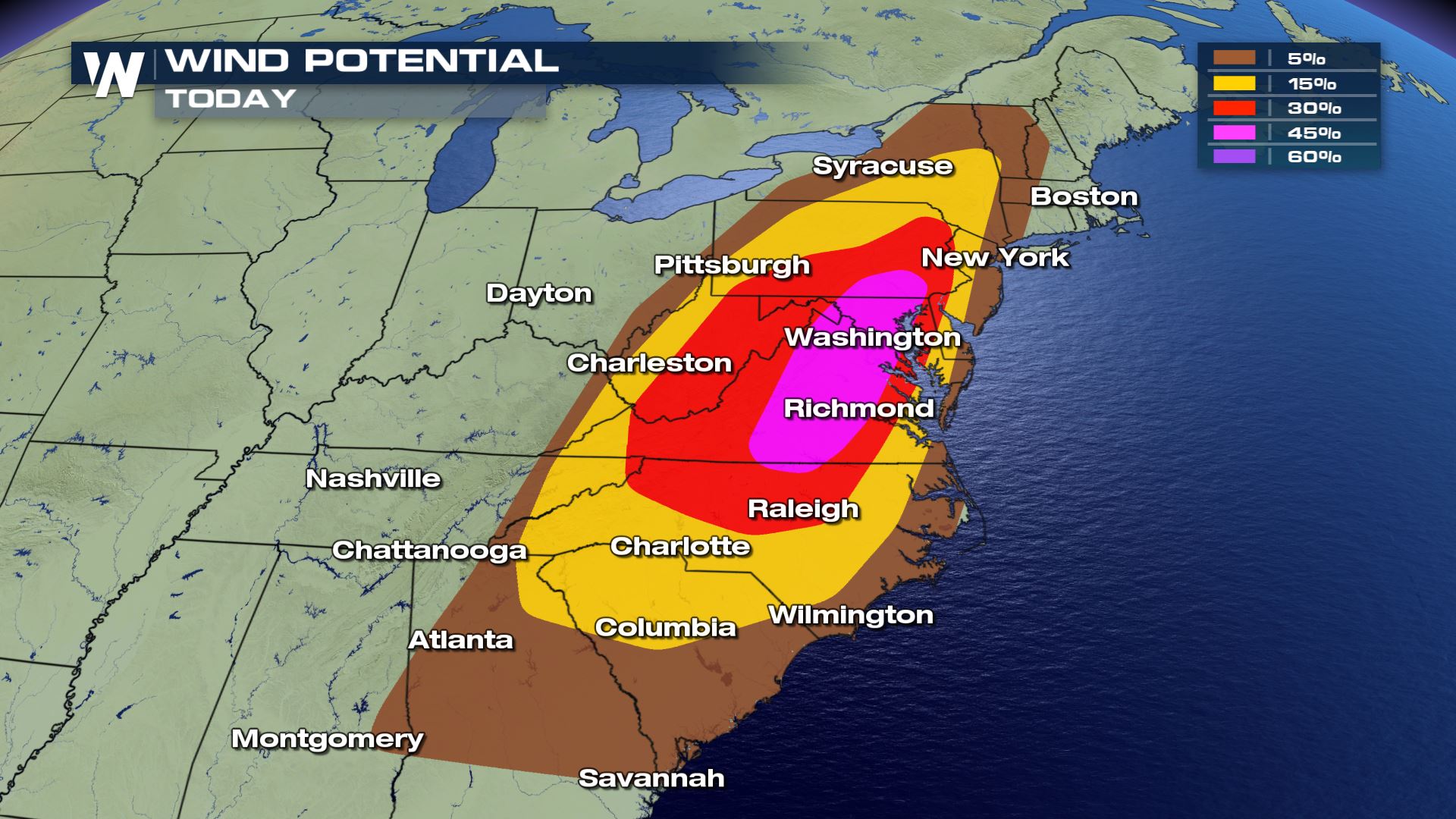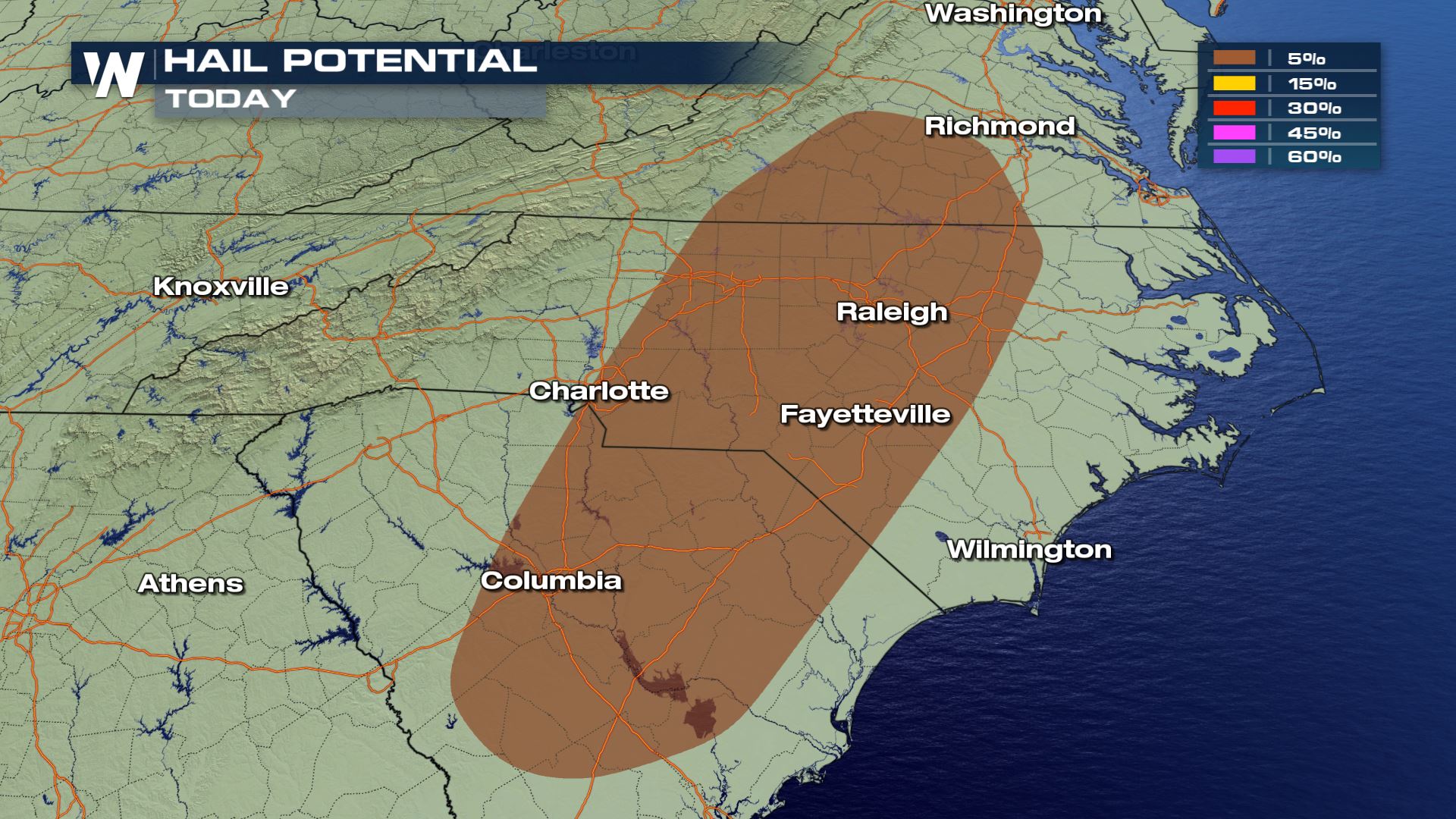 Severe storms will be possible on along the cold front, from Georgia to New York. Damaging straight line winds, over 58 mph, will be the most likely threat. Isolated tornadoes may also occur. The storms will be mostly likely during the afternoon and evening hours.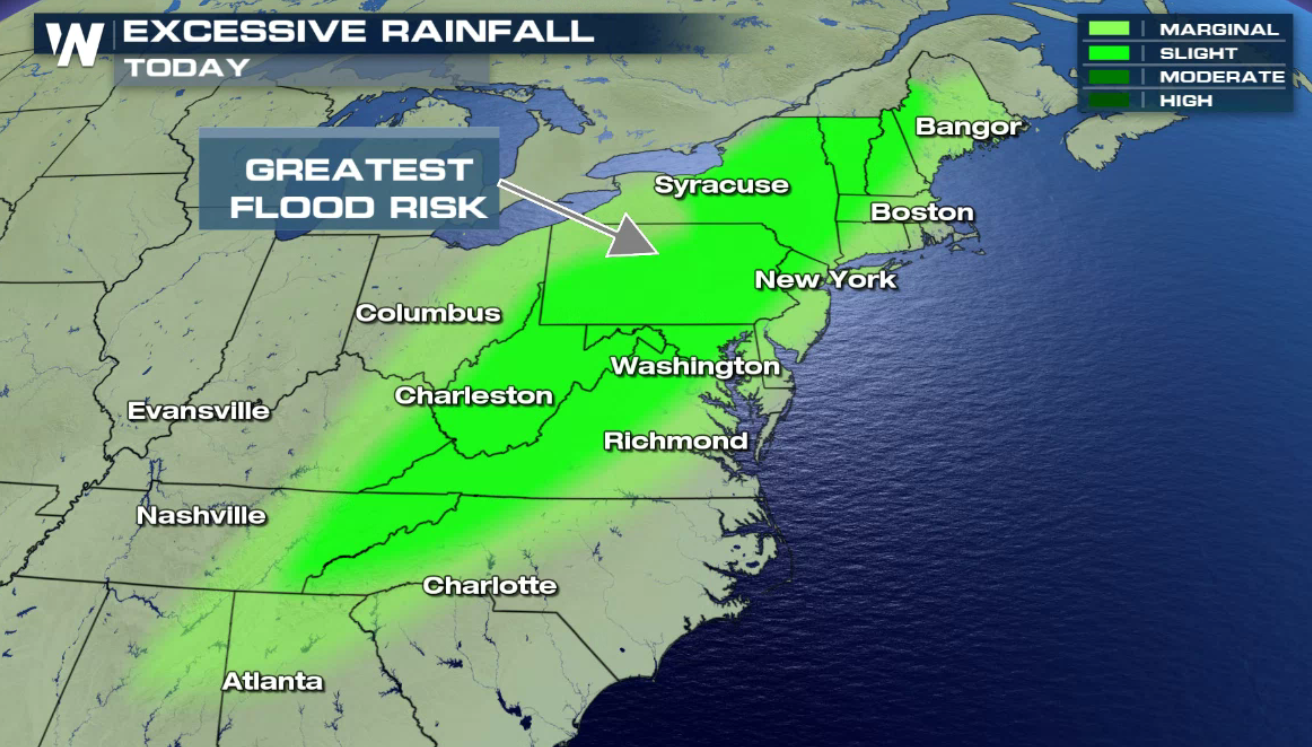 The front will continue to advance eastward throughout the day.  Widespread showers will also spread all the way to the coast.  By tonight (Thursday), the front will push out to sea, and the rain will come to an end. Trick-or-Treaters in the East may get wet for Halloween.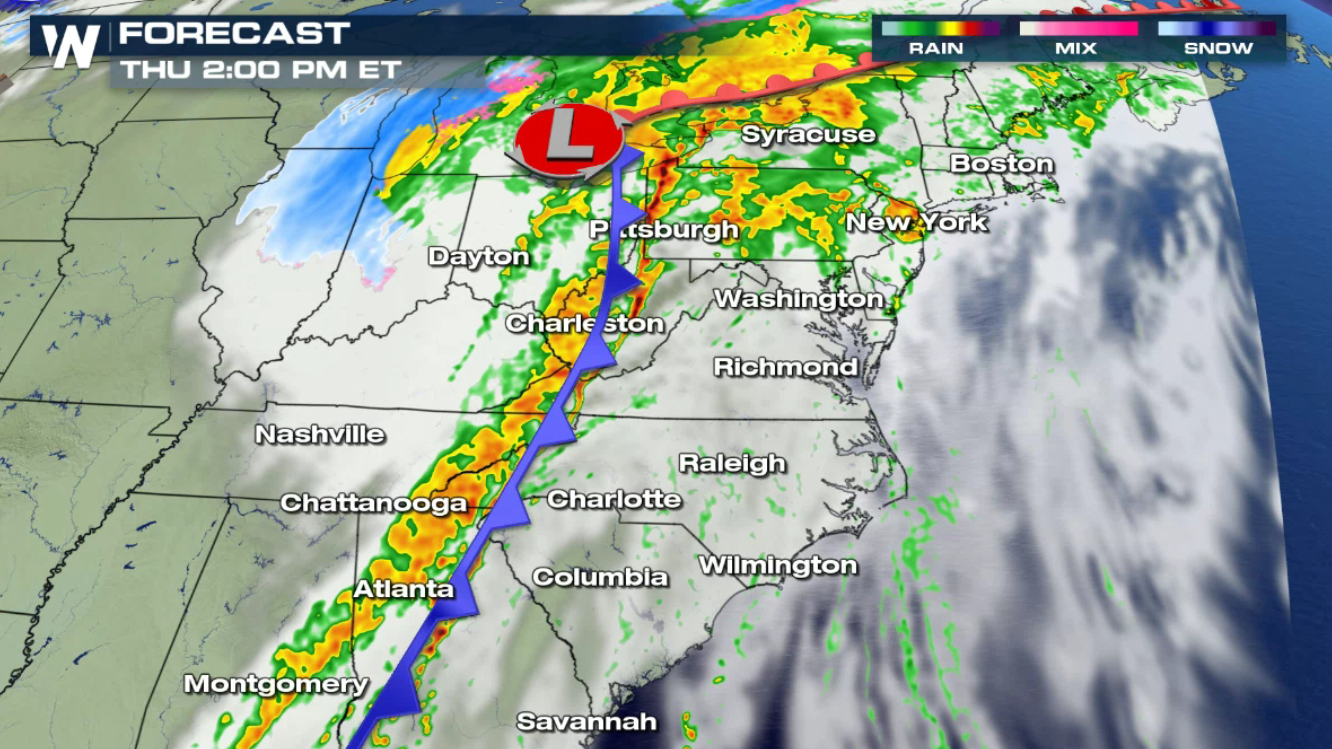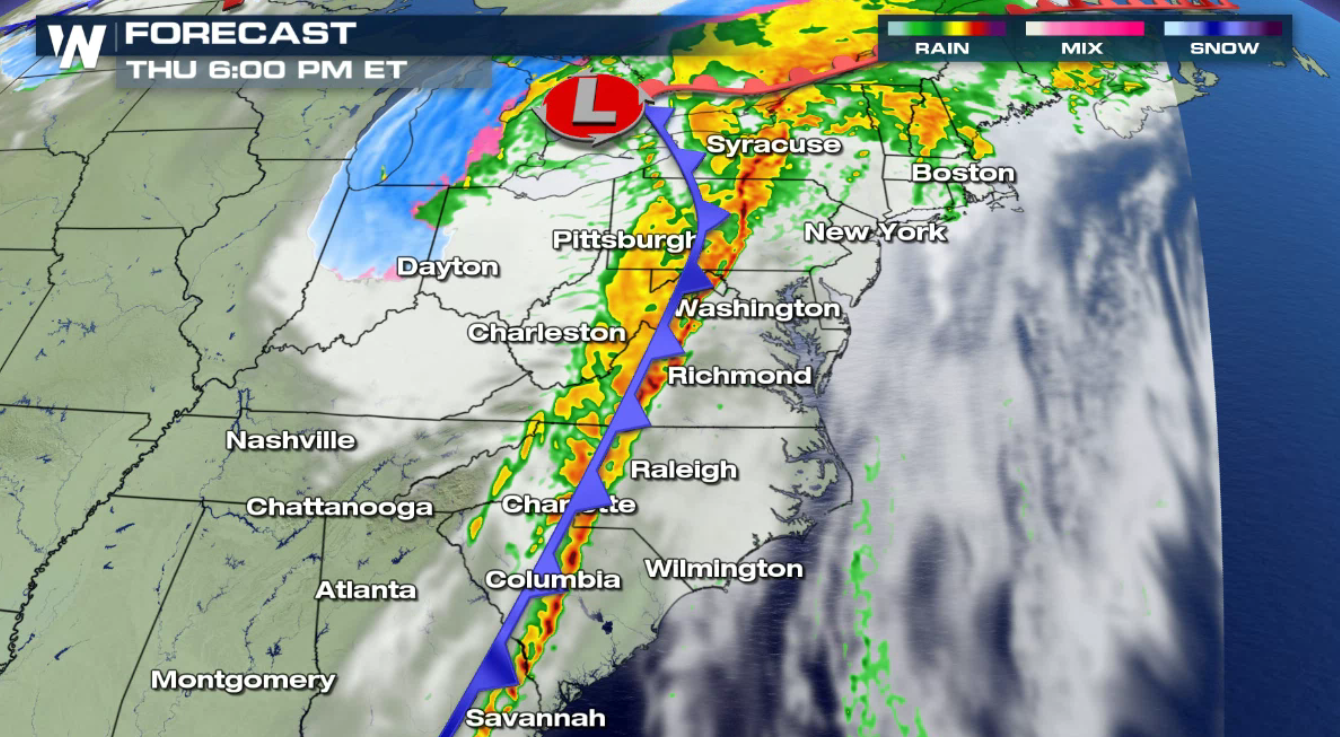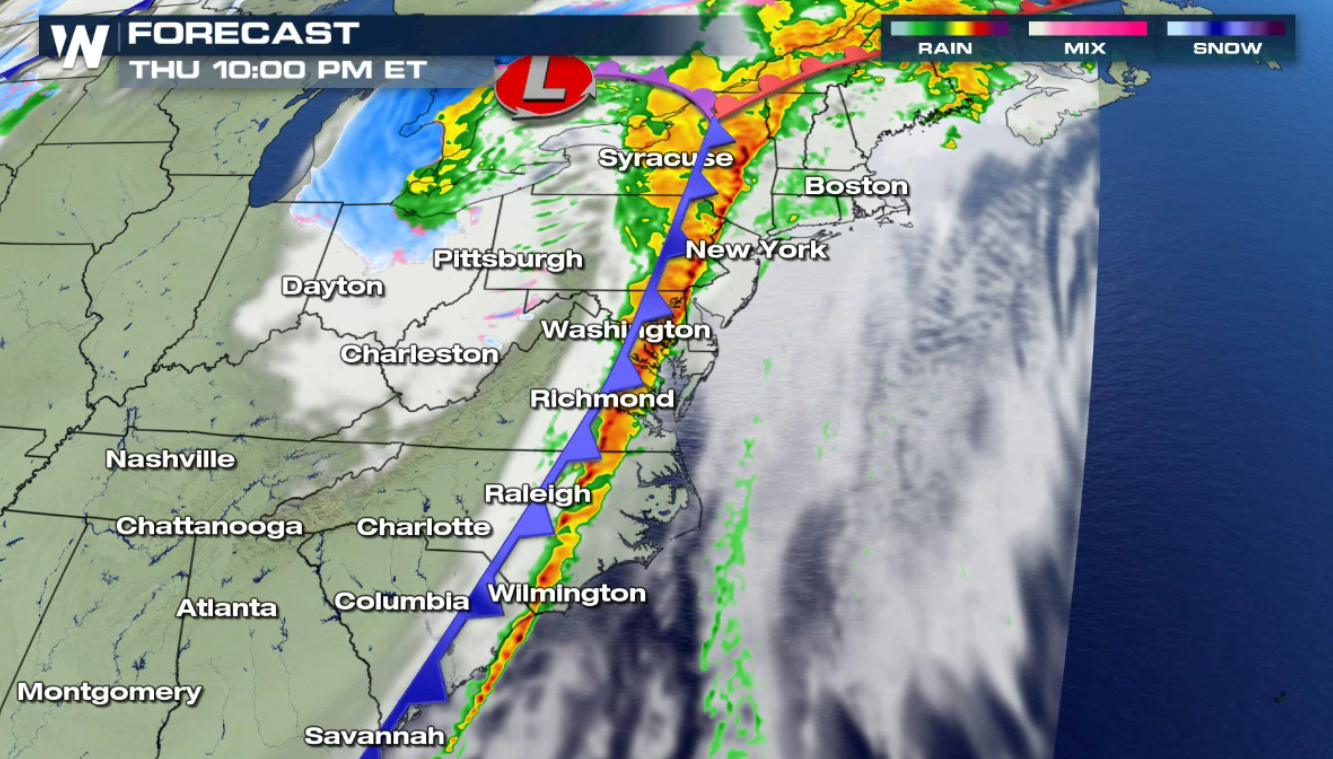 When all the rain is done, most areas will have picked up some rather healthy rainfall totals.  Areas shaded in green are expected to see up to an inch of rain.  Areas shaded in yellow could pick up between two and three inches of rain.  Tennessee and Kentucky into Mississippi could see the most rain.  Flash flooding will be a concern as well, especially in flood prone areas.