Downpours will fall in select spots of the Southeast U.S. this week but don't worry, it won't be every beach and it won't be all the time! At this time, it appears that most of Sunday will remain dry, but the closer we get to the upcoming week, it'll turn wetter.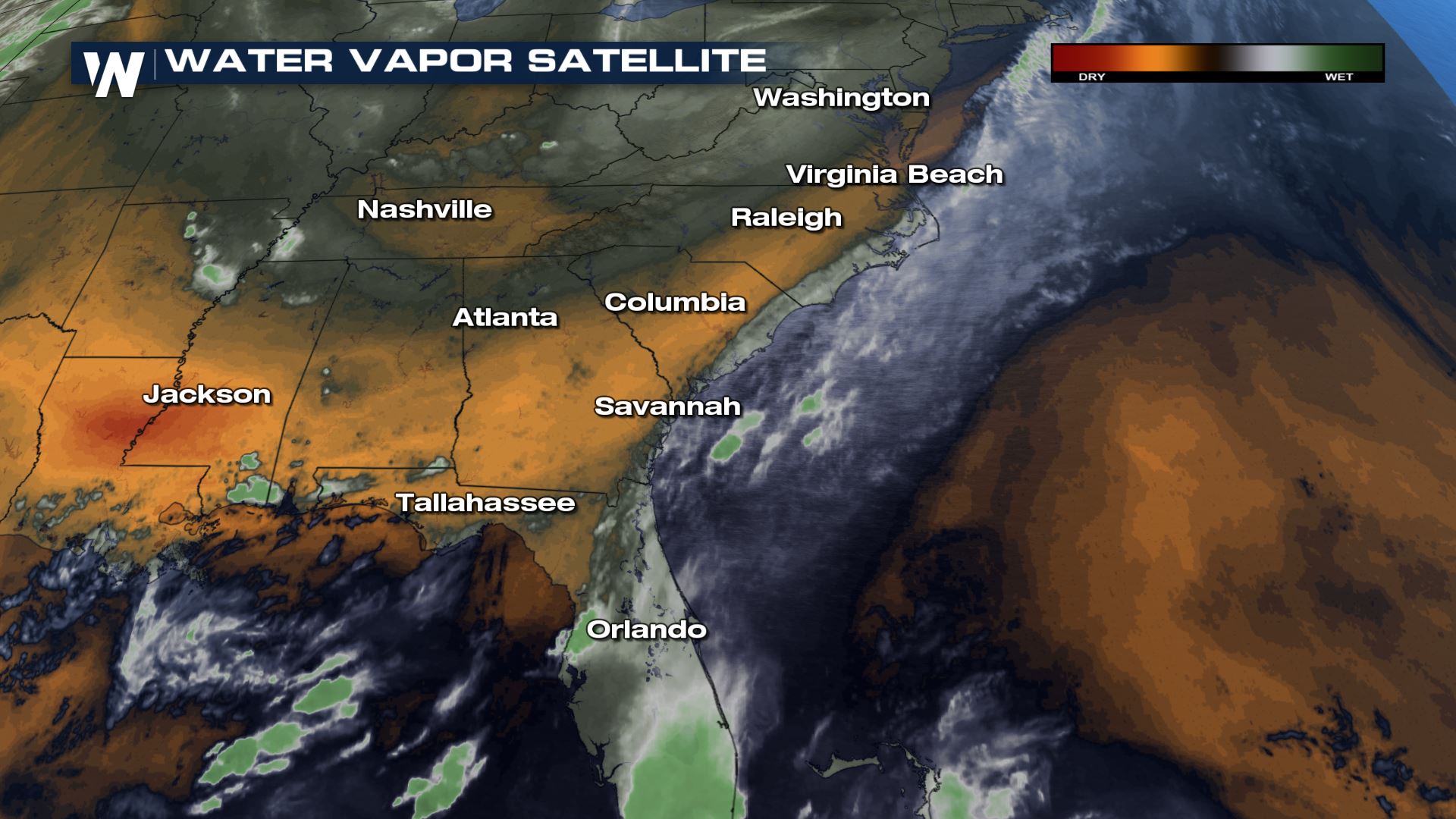 A cold front has stalled across the Southeast and now this 'stationary front' will help trigger isolated thunderstorms, some containing heavy rainfall. There is a lot of moisture in the air mass and much of that moisture will get squeezed out in the form of rain the next couple of days.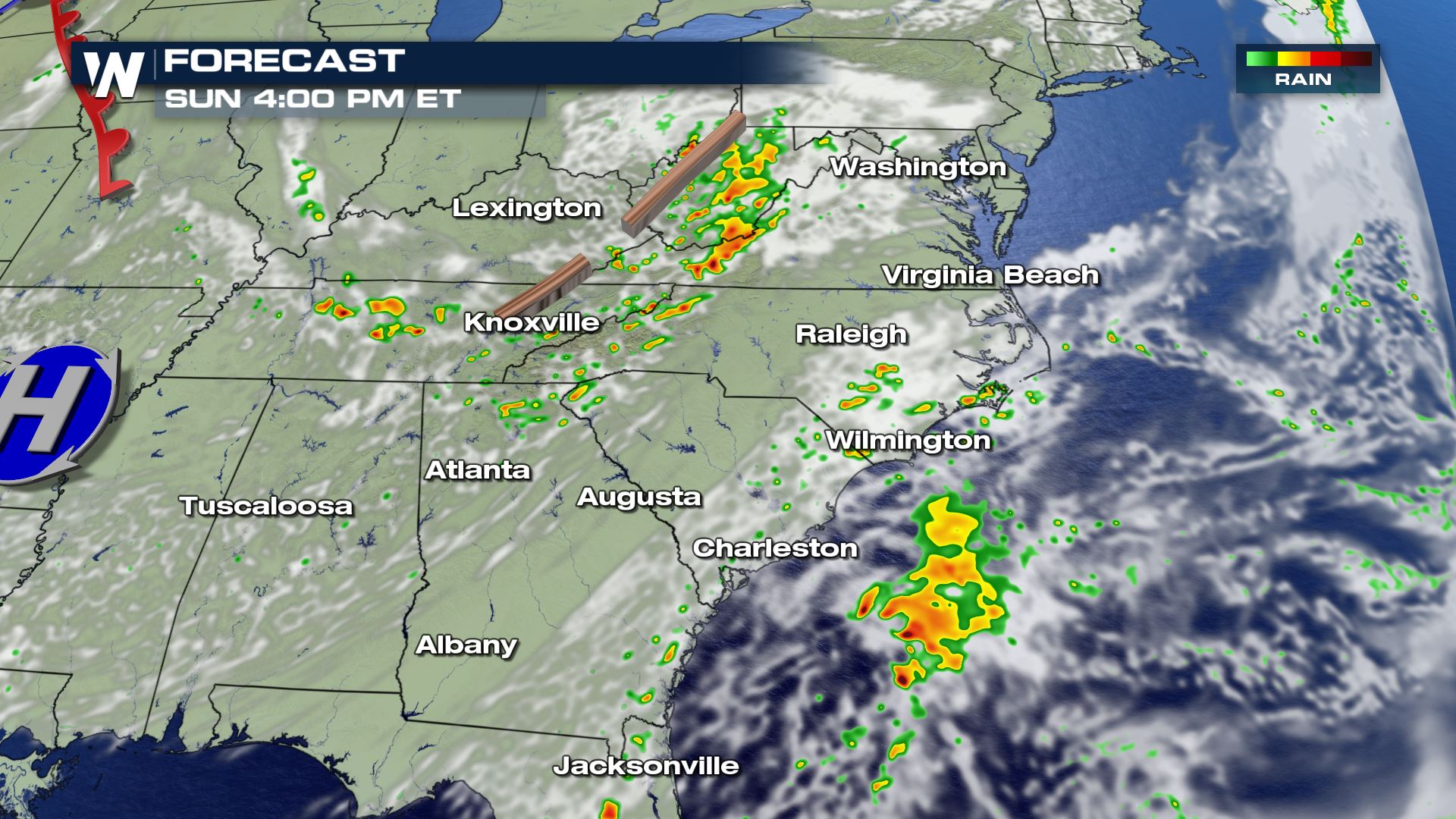 Higher amounts of moisture will linger in parts of Georgia and Florida on Sunday. Flash flood watches are in effect for portions of Northern Florida and Southeastern Georgia through Sunday night.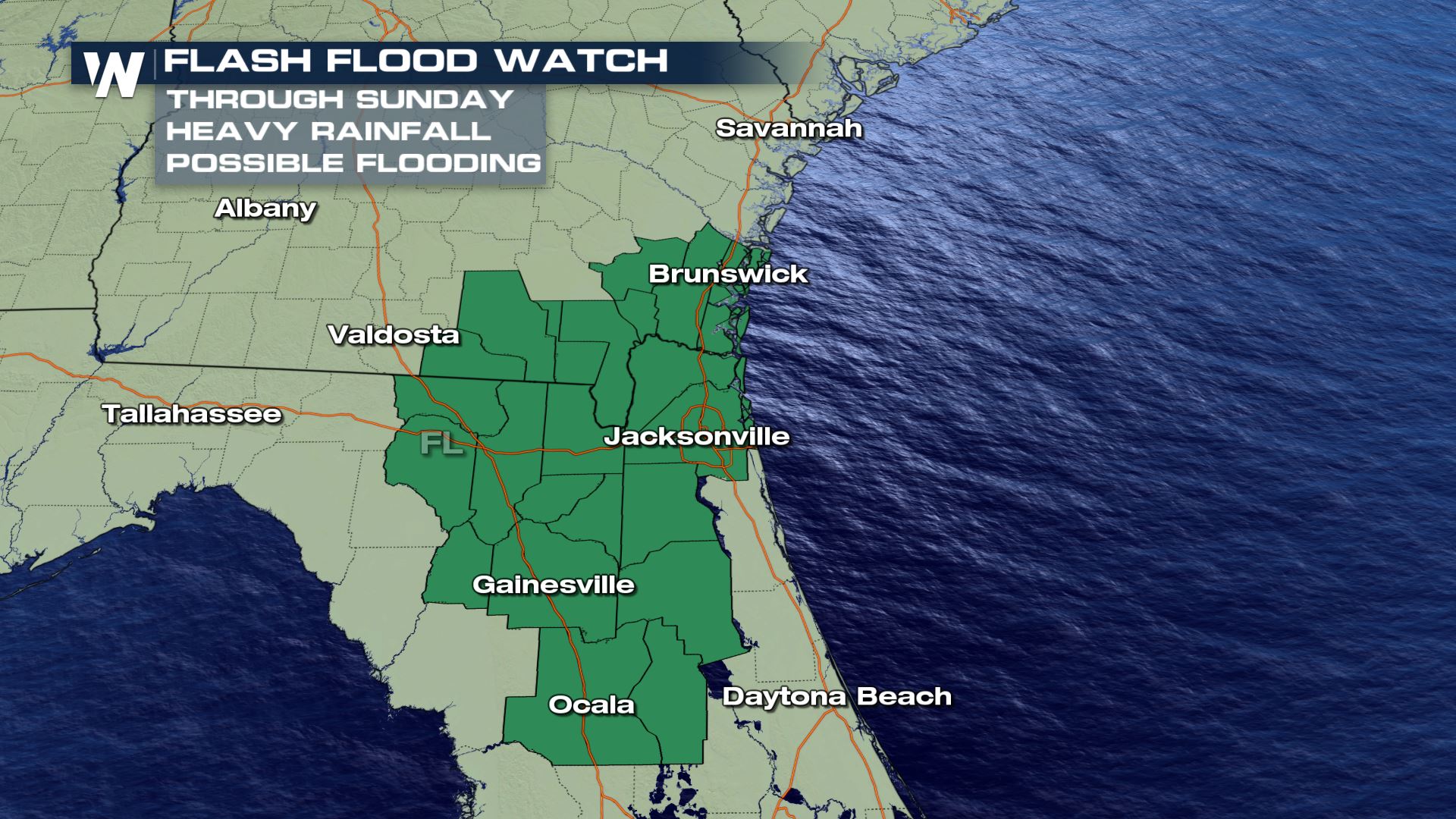 Here's an example of what this rain is capable of doing. One location in Georgia picked up more than six inches of rain in just four hours Friday afternoon!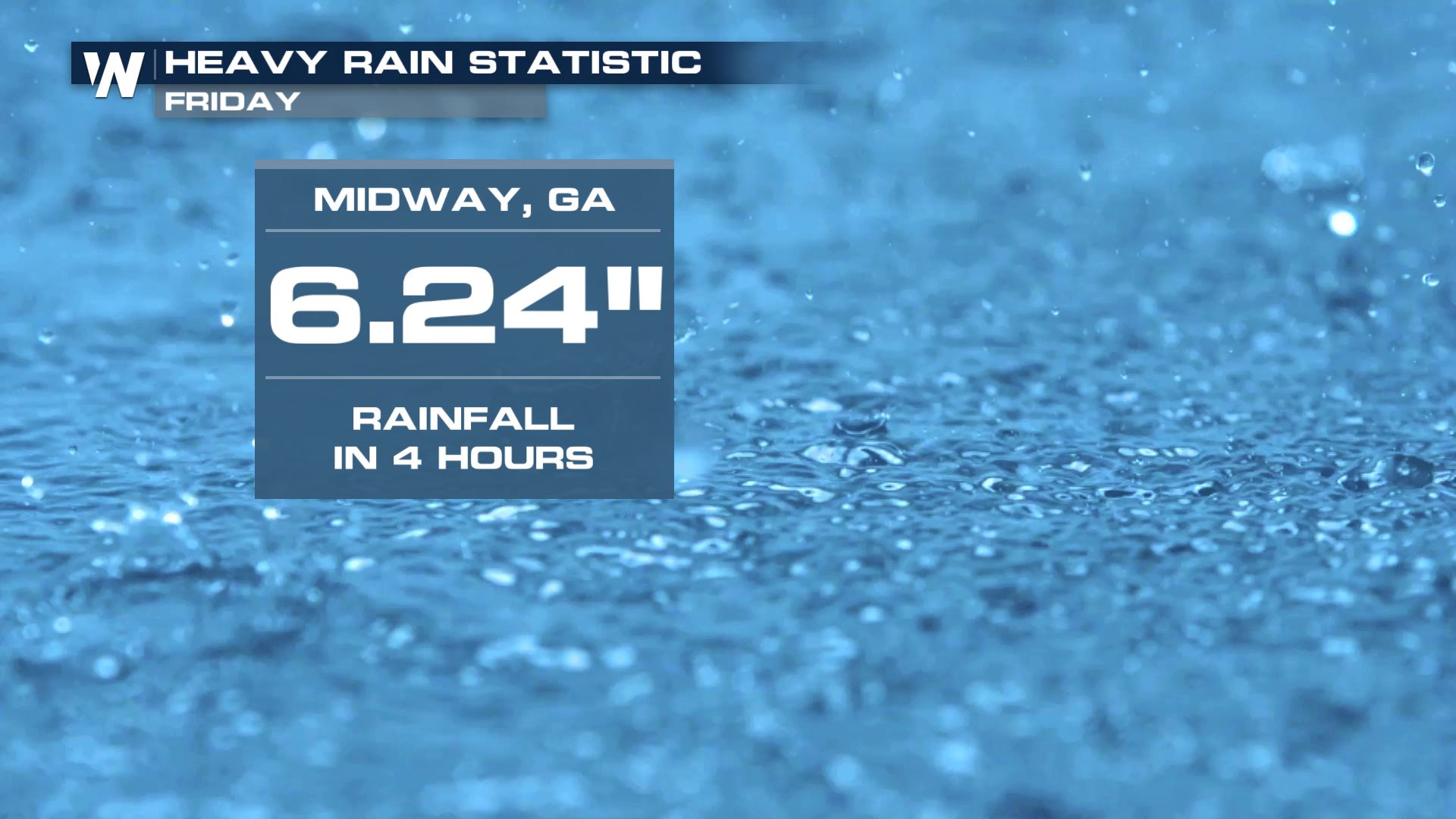 These will be slow-moving thunderstorms. Forecast rainfall through Wednesday morning shows the highest accumulations will be closer to the coast, but also across parts of the Appalachians.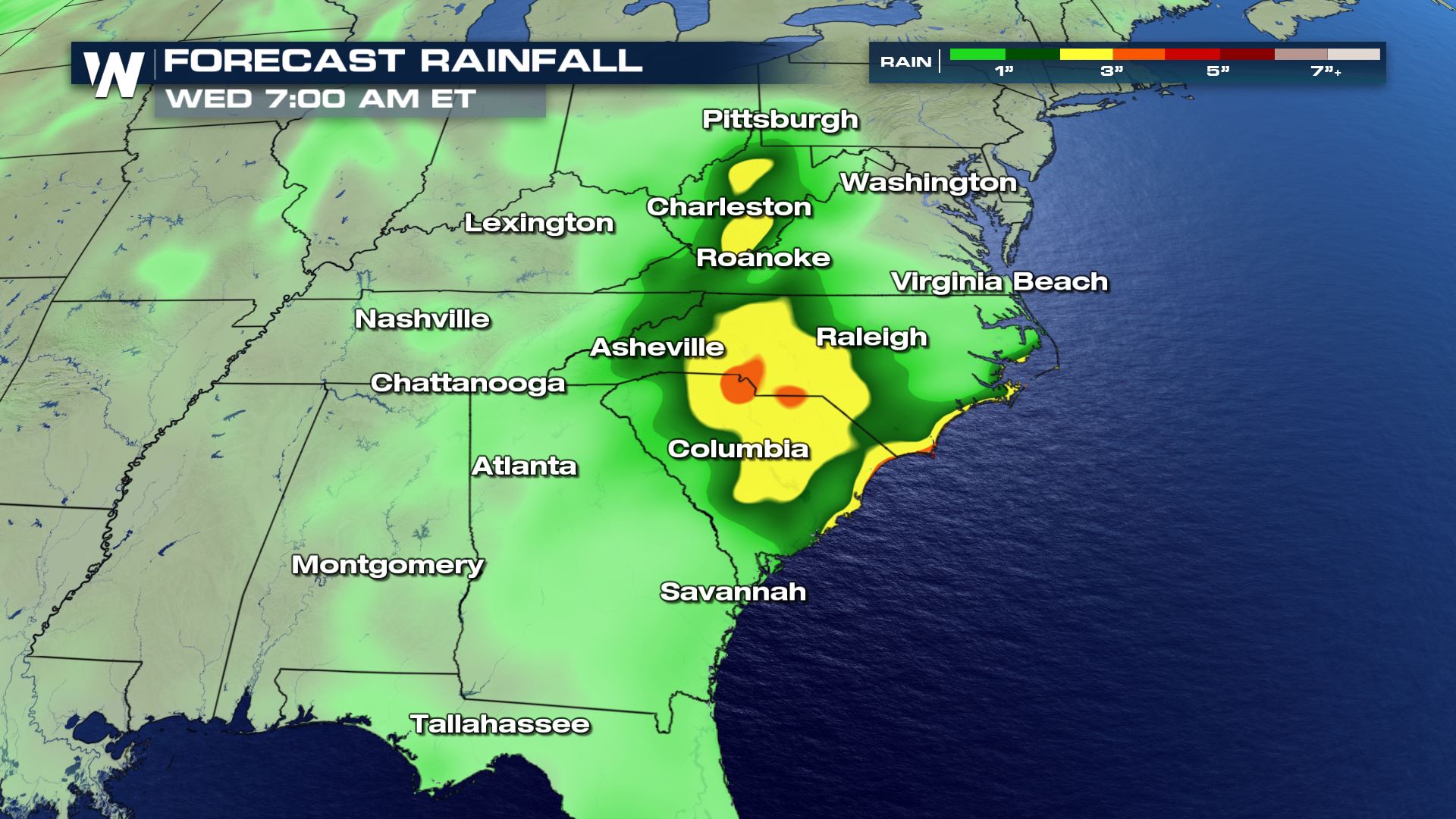 This week, an upper-level low pressure system will move south and keep the wet areas unsettled.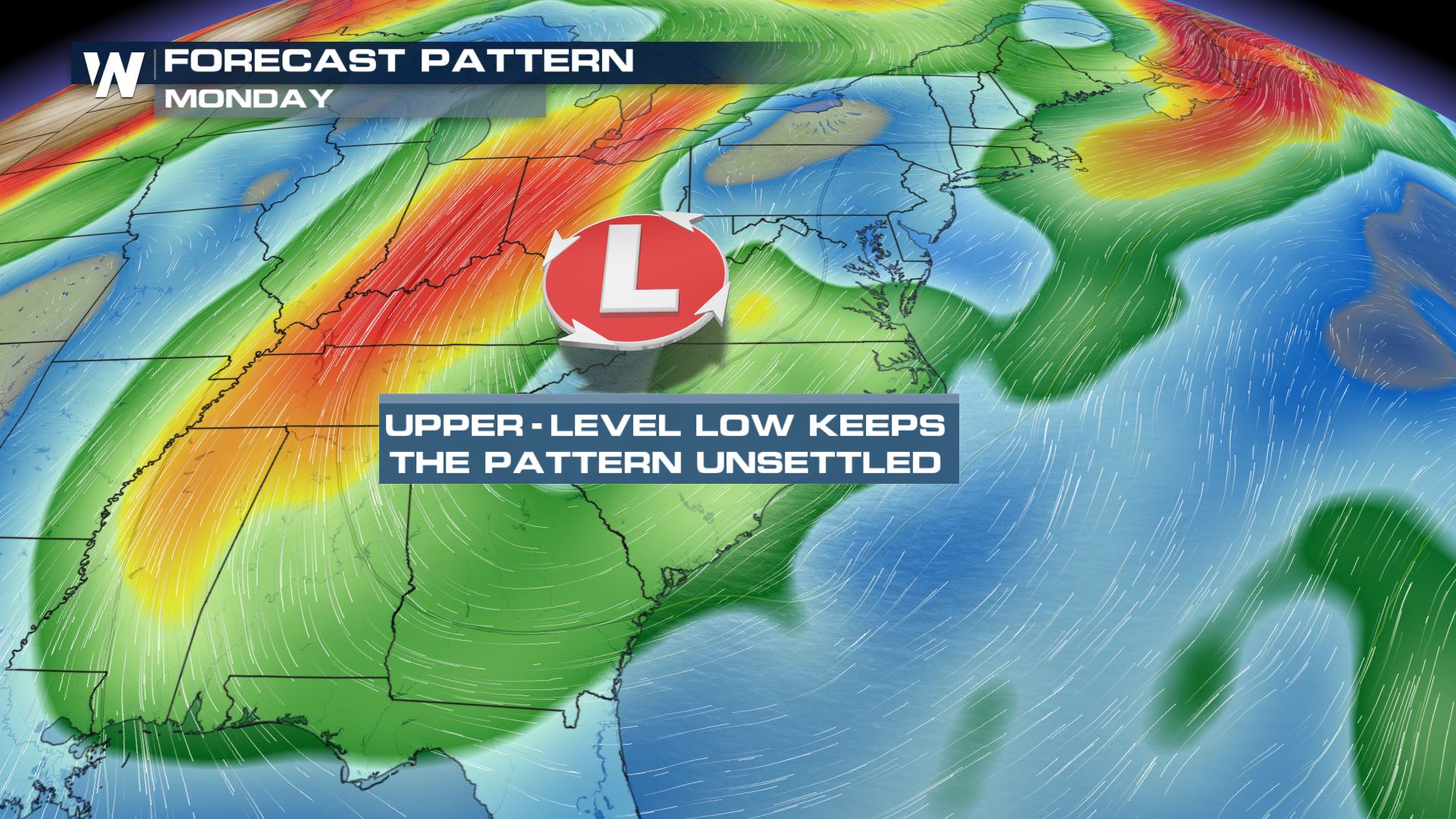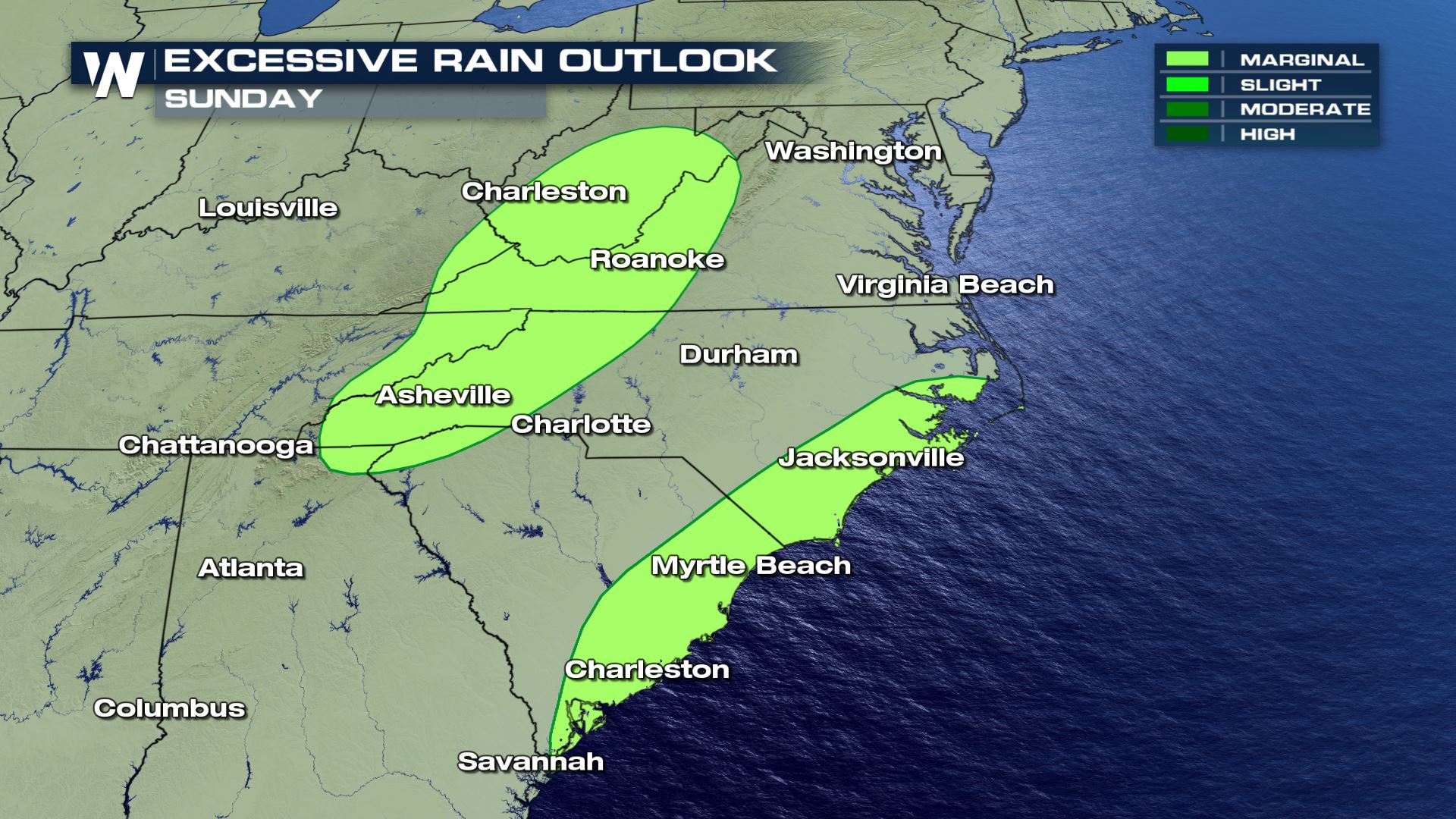 The threat for flash flooding will likely continue into the work week along the Carolina Coast, but also across the Appalachians in North Carolina, Virginia, and West Virginia. The excessive rain outlooks, above and below, show where flash flooding is possible Sunday and Monday.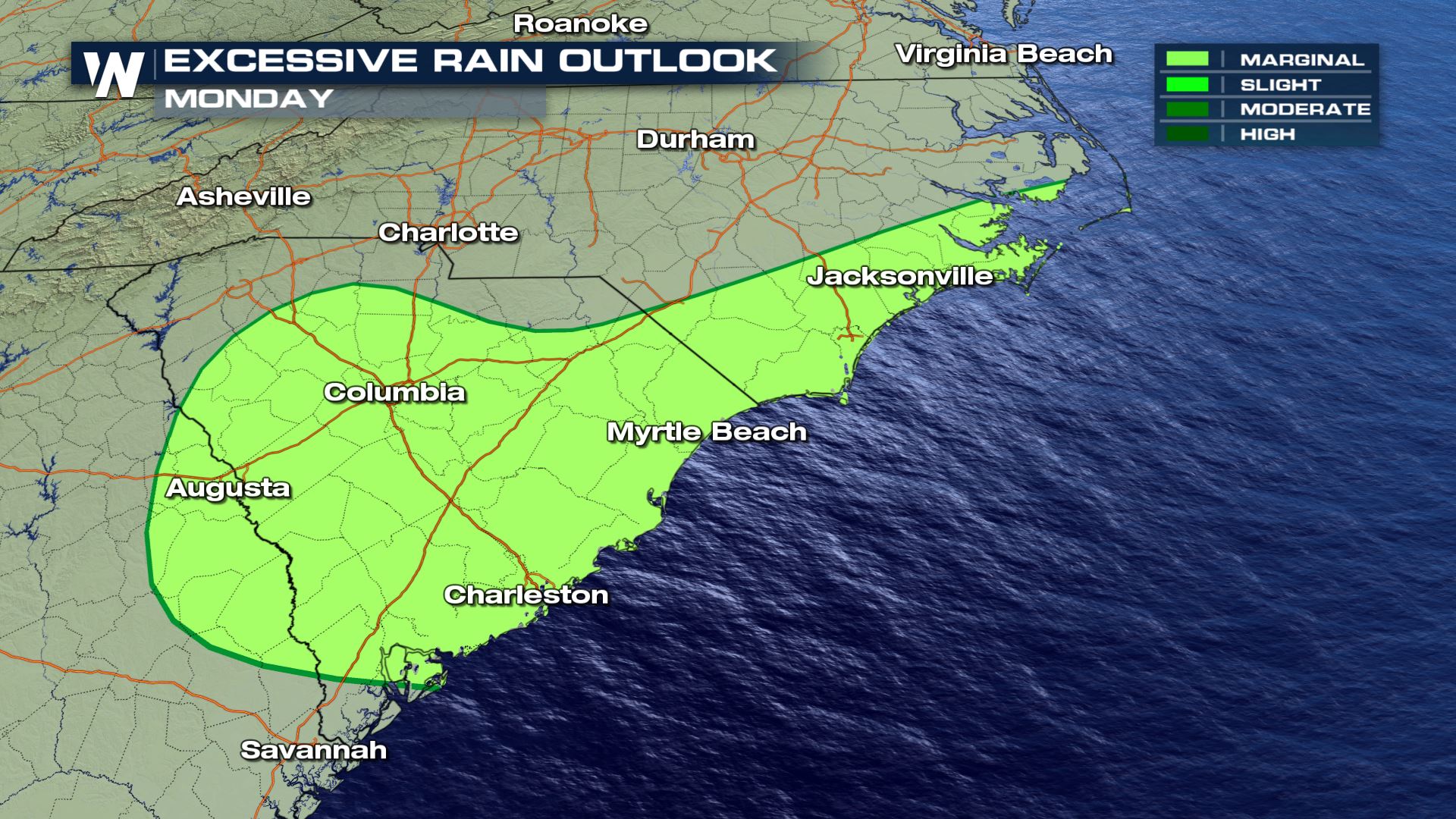 This stalled pattern will continue to usher in unsettled weather to the mid-Atlantic states with some locally heavy rainfall, possibly lingering into the middle of the week.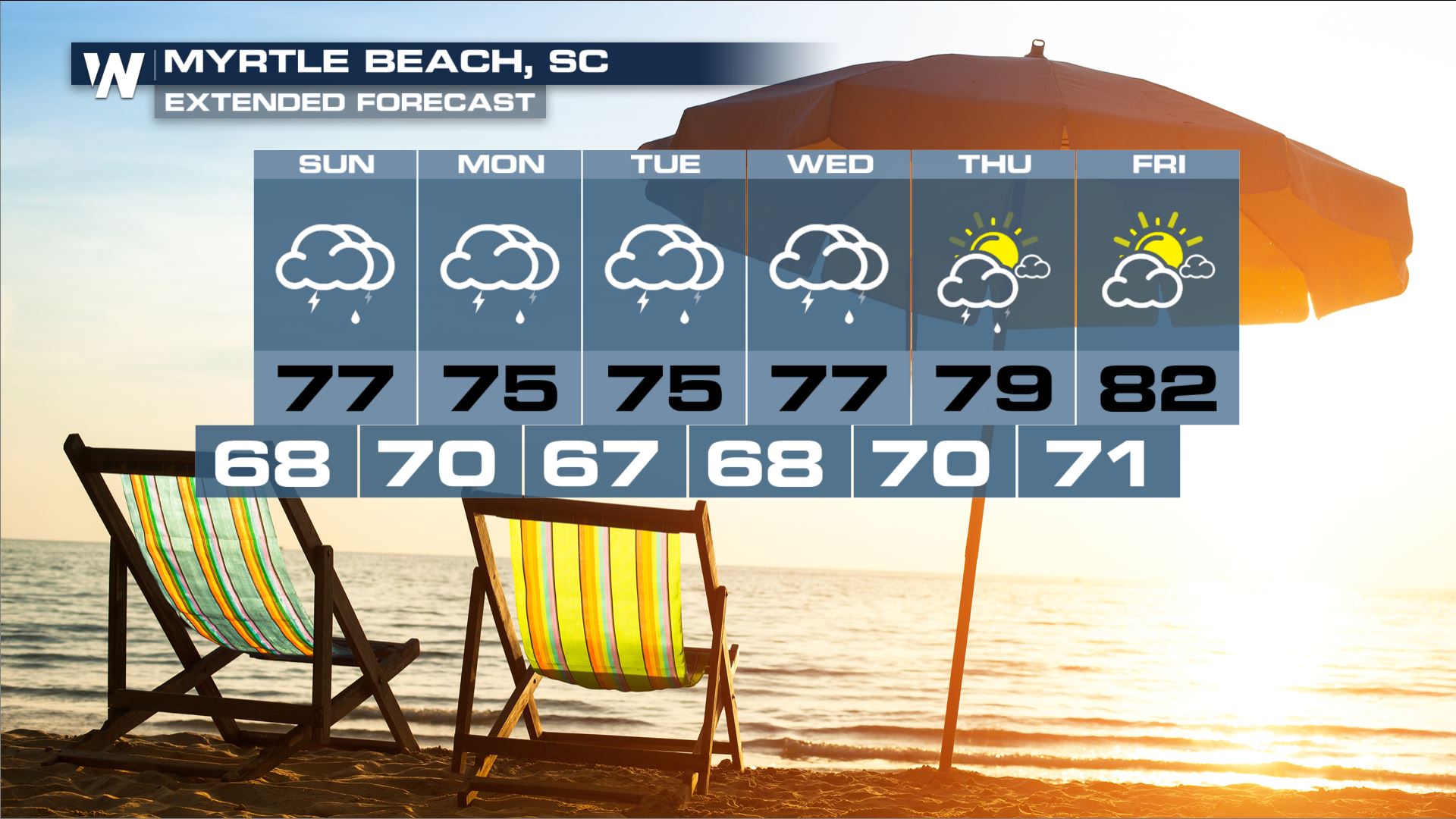 This will be an ongoing story, so be sure you stay with us for further updates. In the meantime if you encounter flooded roads, turn around and find an alternative route. Never drive through flooded roads. Give yourself extra travel time in case you run into wet roads and/or closed roads due to flooding.