A system moved through the High Plains, Upper Midwest, and Great Lakes with significant snow Tuesday. A blast of much colder air is moving into the region and will stick around for the rest of the week.
Chicago Snow
After 287 days, Chicago O'Hare finally had their first measurable snowfall since March 15, 2021. This is the second longest stretch of snow-free days on record. According to the
National Weather Service - Chicago
, this breaks the record for the latest first measurable snowfall after measuring 0.1" of snow at 12:10 PM CST Tuesday.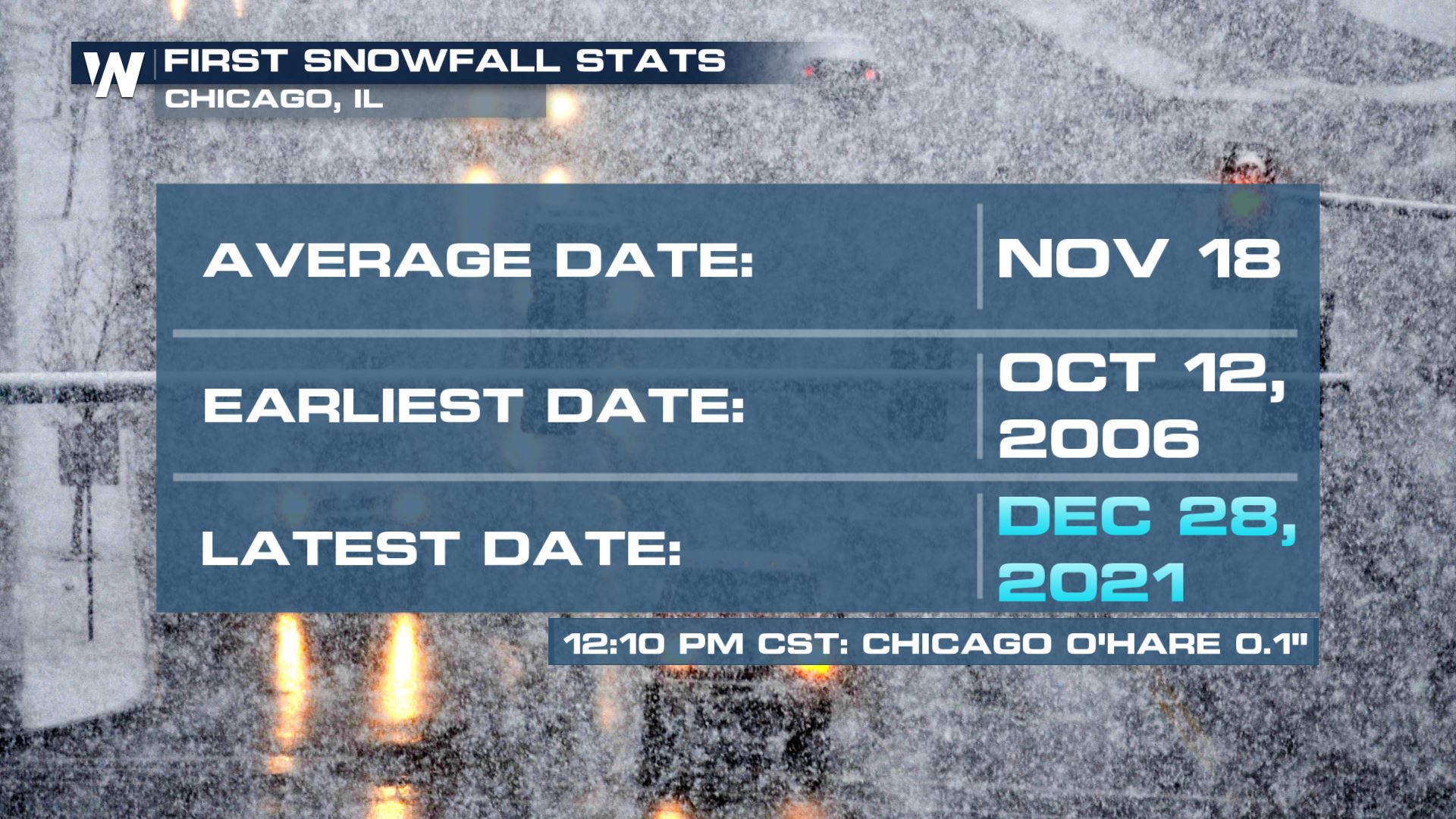 Wind Chill Alerts
Wind Chill Alerts have been issued from Montana to Minnesota for temperatures 30 to 50 degrees below zero. Fahrenheit to be clear.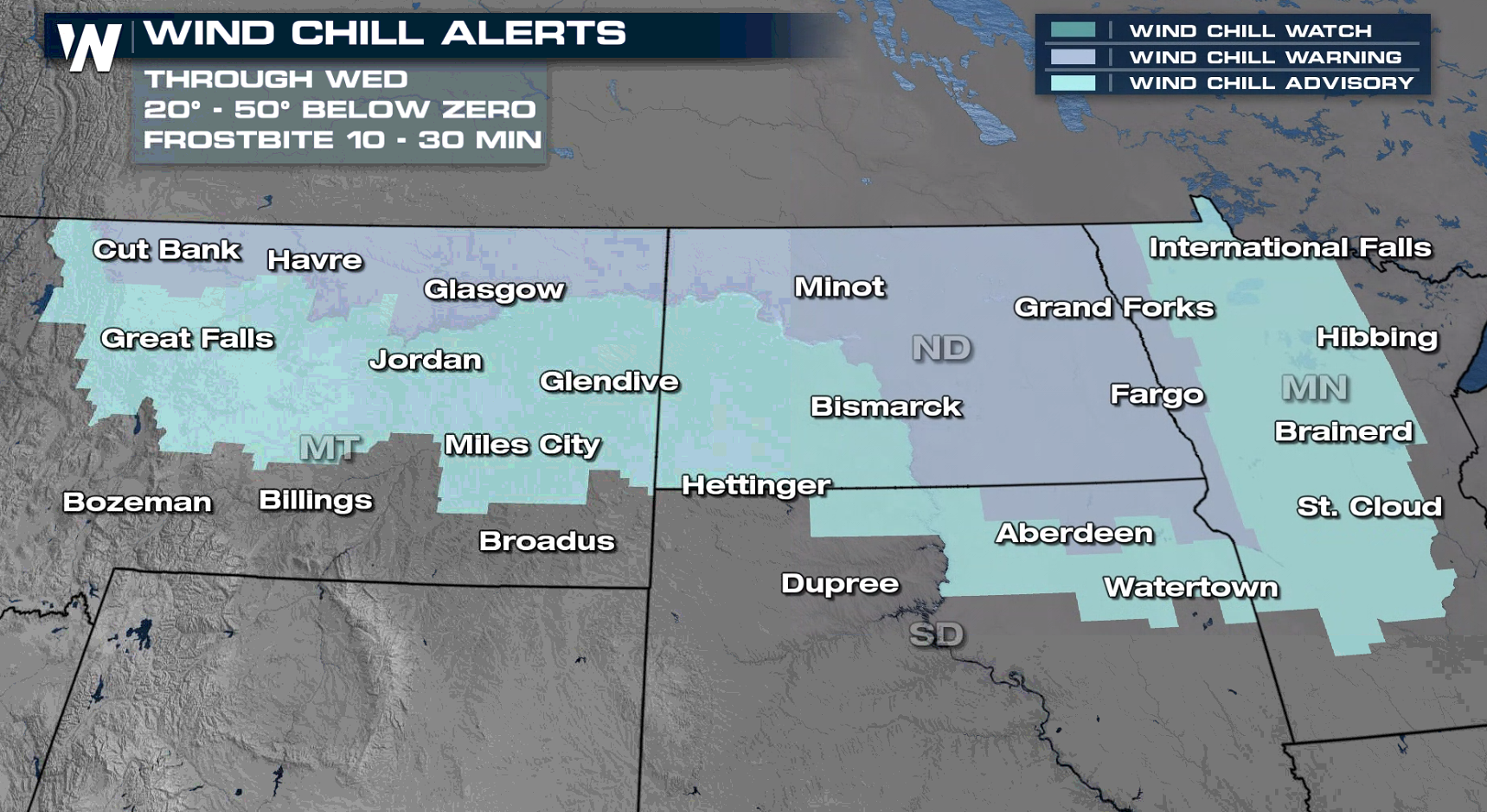 Wind chills will only recover slightly this afternoon and evening. The "feels-like" temperature will drop to 30 below at times.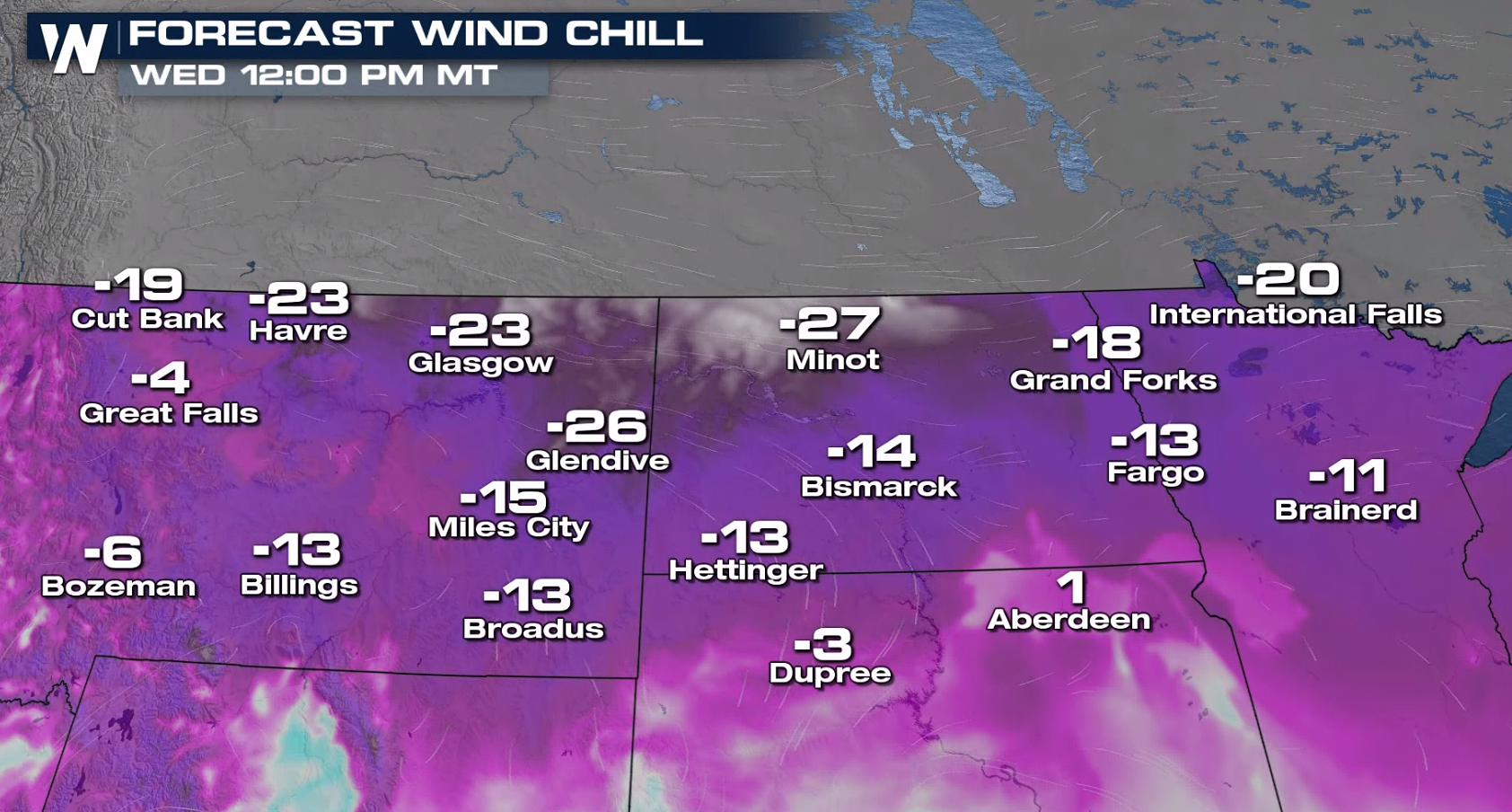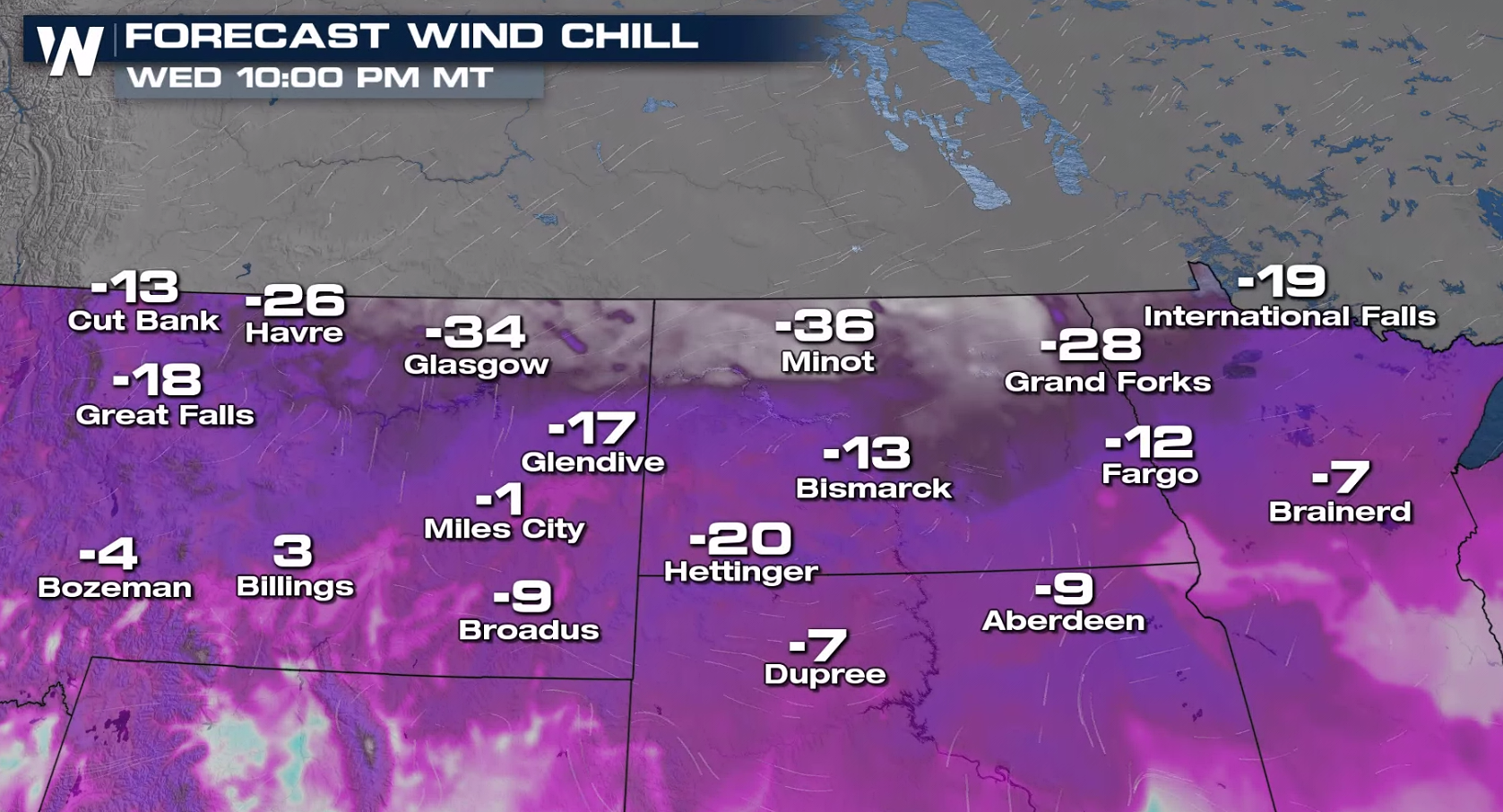 Wind chills won't be quite as bitter on Thursday, but will remain rather uncomfortable in the teens and 20s below zero.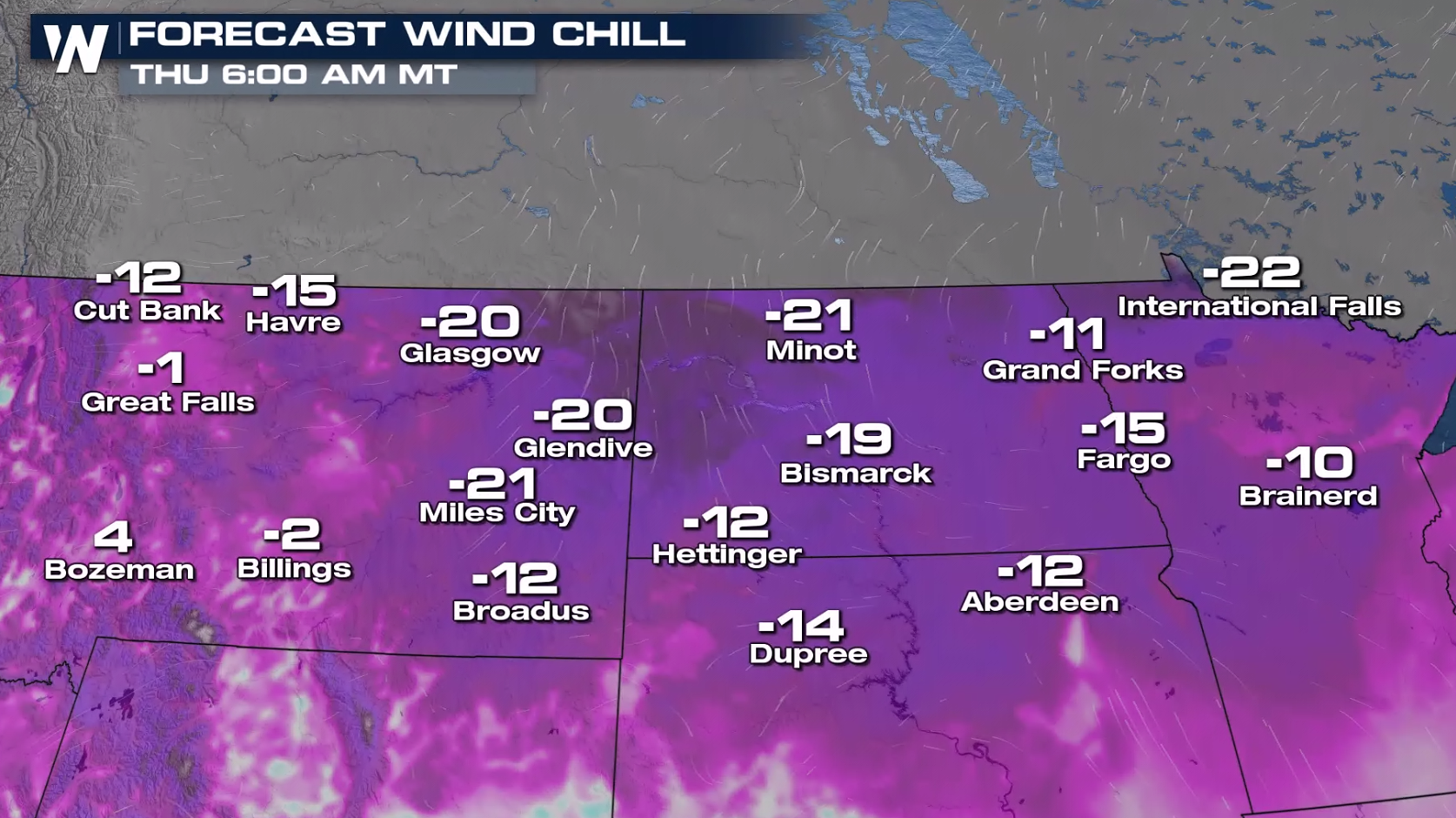 Temperatures will struggle to warm above zero in the High Plains, with highs in the 20s in the Great Lakes.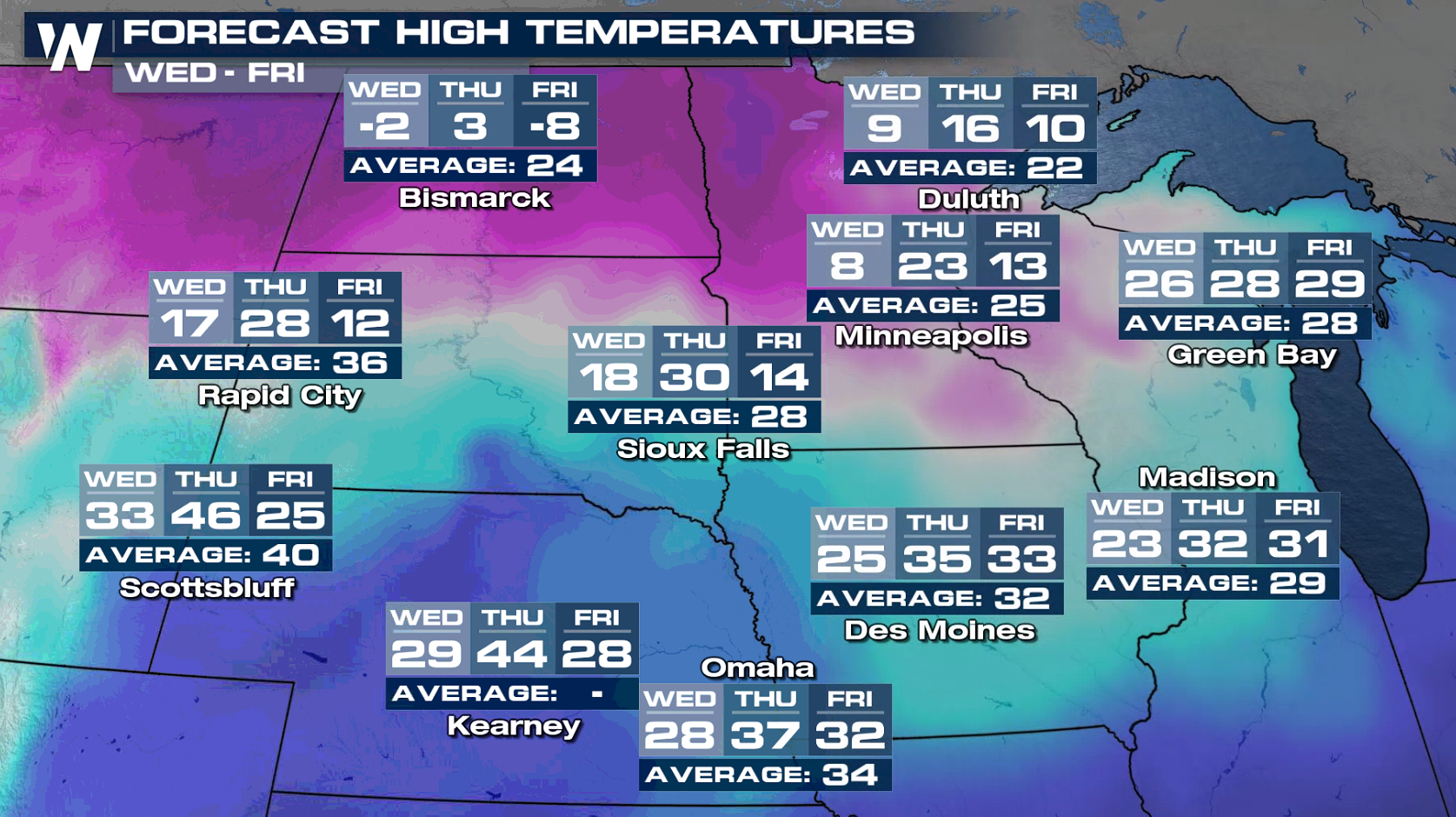 WeatherNation will be tracking this snow all day so keep checking for the latest updates.