An area of low pressure moving south of Michigan this morning will be providing the chance for rain, but as colder air starts to move in there will be a change over to heavy snow.  Some snowfall amounts could exceed 6 inches near Detroit.
Alerts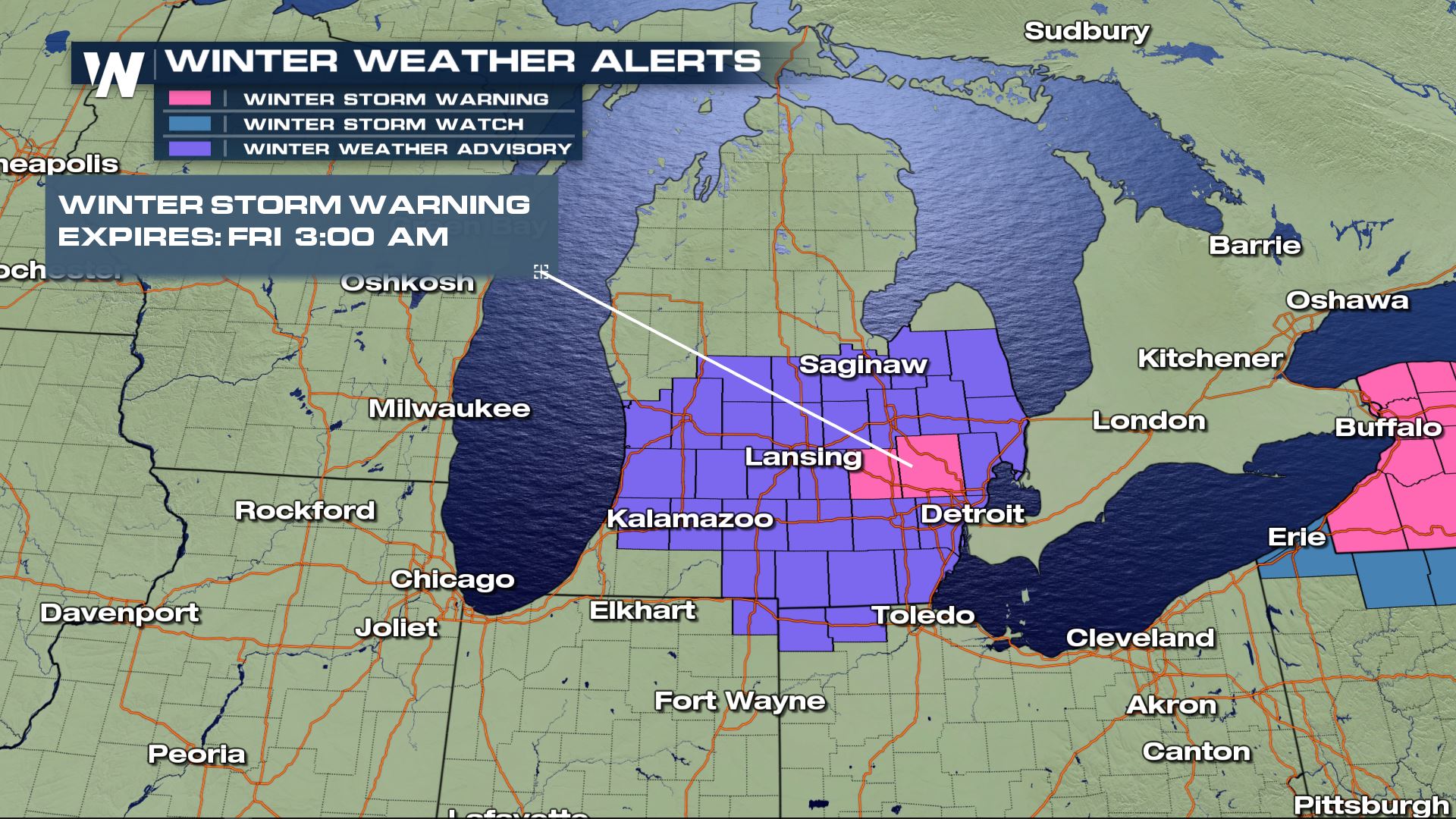 Winter weather advisories and even a few winter storm warnings for parts of Michigan, Ohio and Indiana for the rest of Thursday.  There is a chance that a few more counties could be added to the alerts map as we start to see the change over to winter weather.
Forecast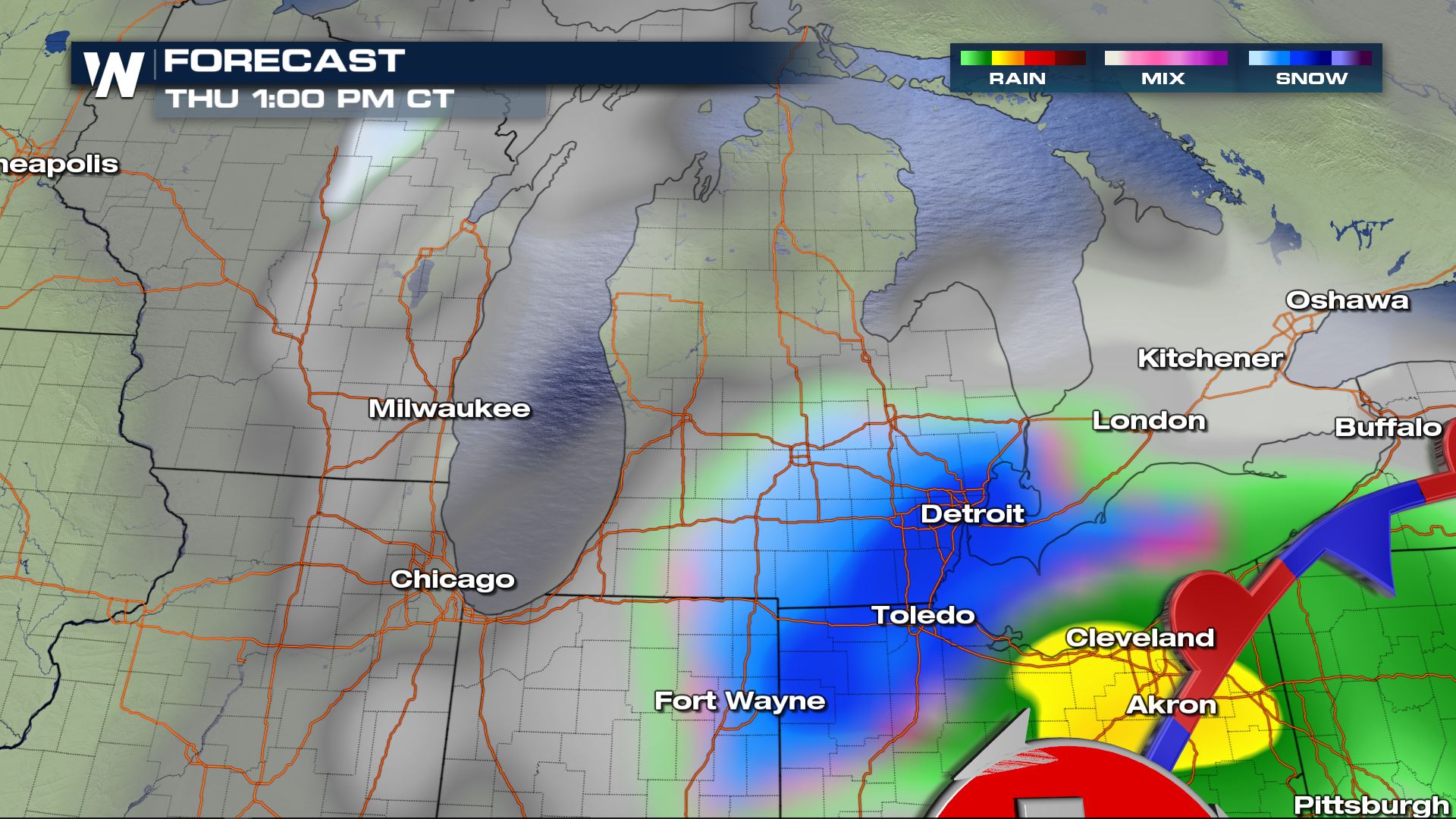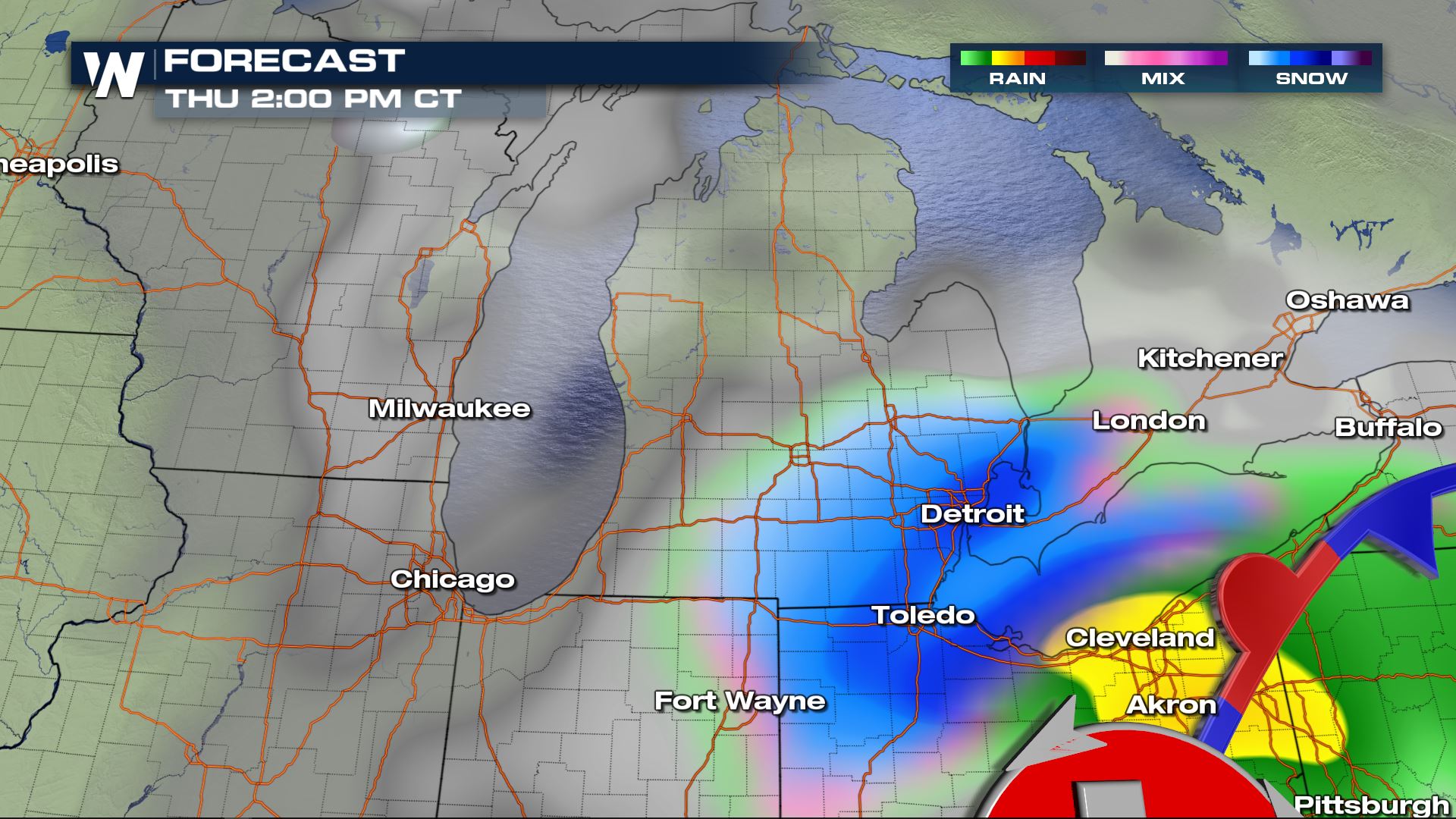 By around noon there will be a changeover from rain to snow over parts of Southern Michigan and Northern Ohio.  The snow chances will continue through the afternoon and early evening before moving farther to the east and out of the region.
Snowfall Forecast
The heaviest snowfall is lining up over Southeast Michigan and that includes the Detroit metro area where 4 to 6 inches of snowfall will be possible by Thursday evening.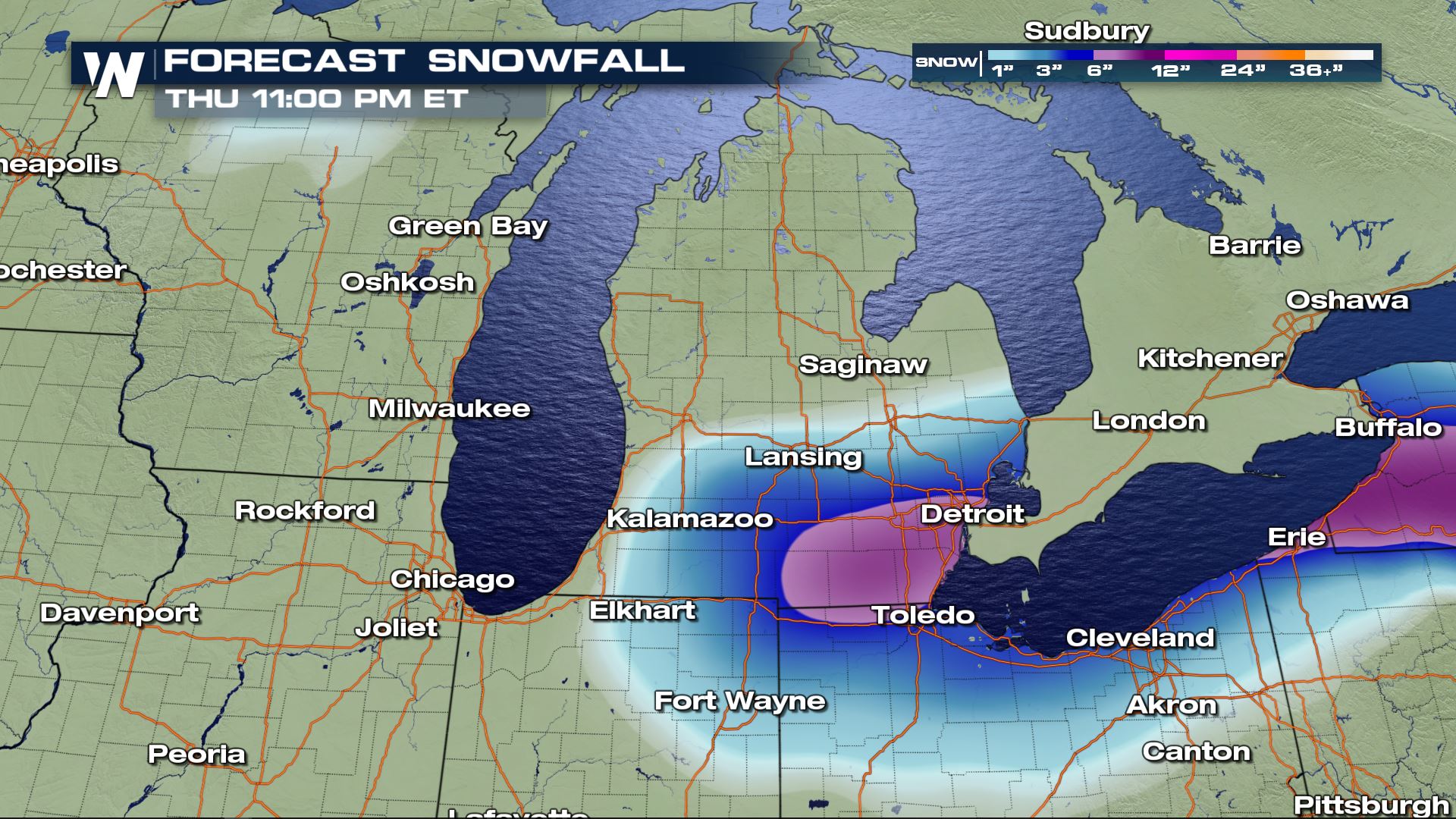 This heavy snow will then push east into New York and drop some heavy snow for that region by Friday morning.
Meteorologist Patrick Crawford