The Easter Bunny was hopping through heavy snow Sunday as a storm system moved through the Upper Midwest and through the Great Lakes. Some areas saw more than a foot of snow, with several reports of 6" to 12". Winter weather alerts remain in effect for the Upper Peninsula of Michigan and a few counties in northern areas of Wisconsin.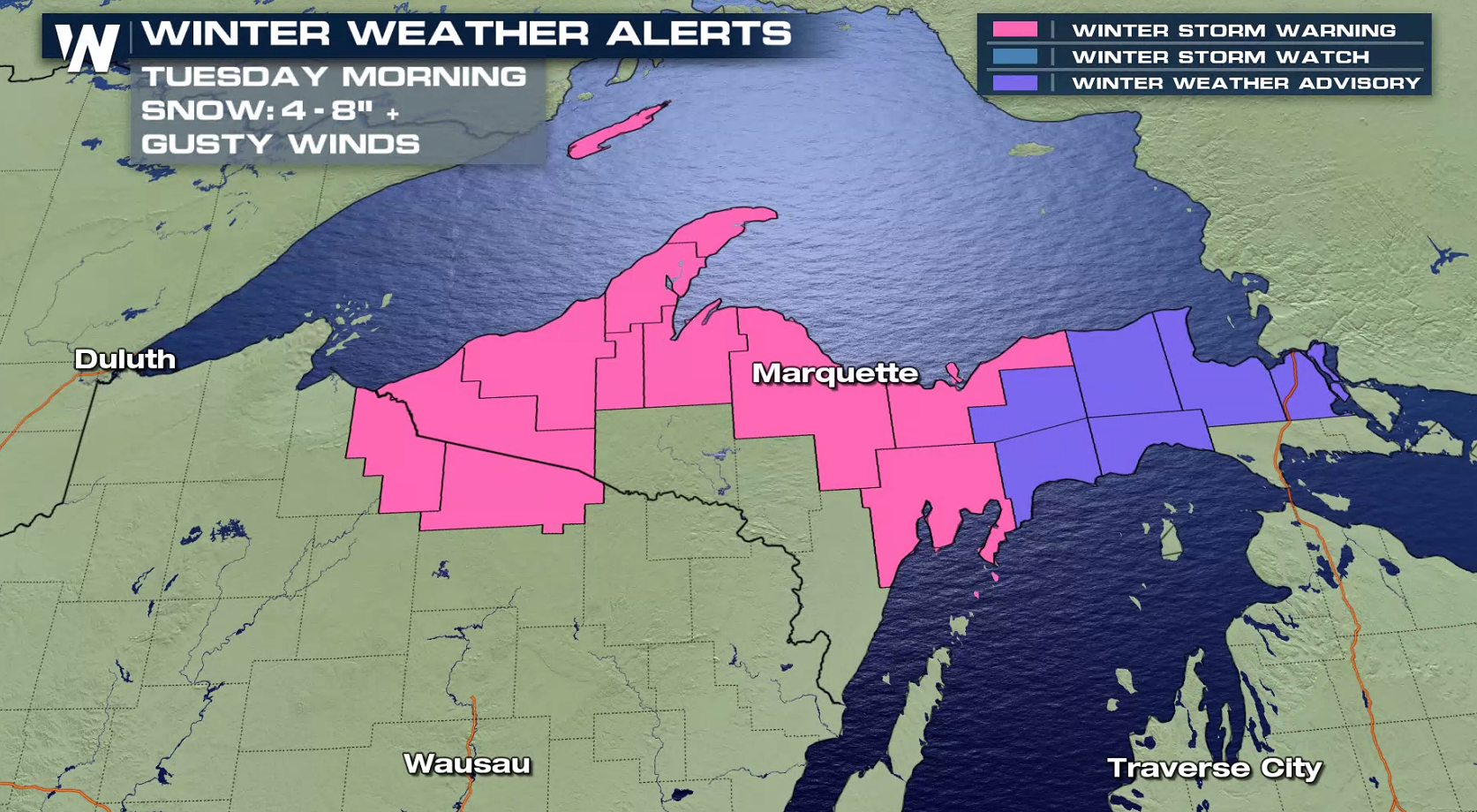 Another 6" to 12" of snow could fall in Michigan, with lighter totals elsewhere as the storm moves away from the region. Lake enhanced snow could push additional accumulations above a foot near Lake Superior.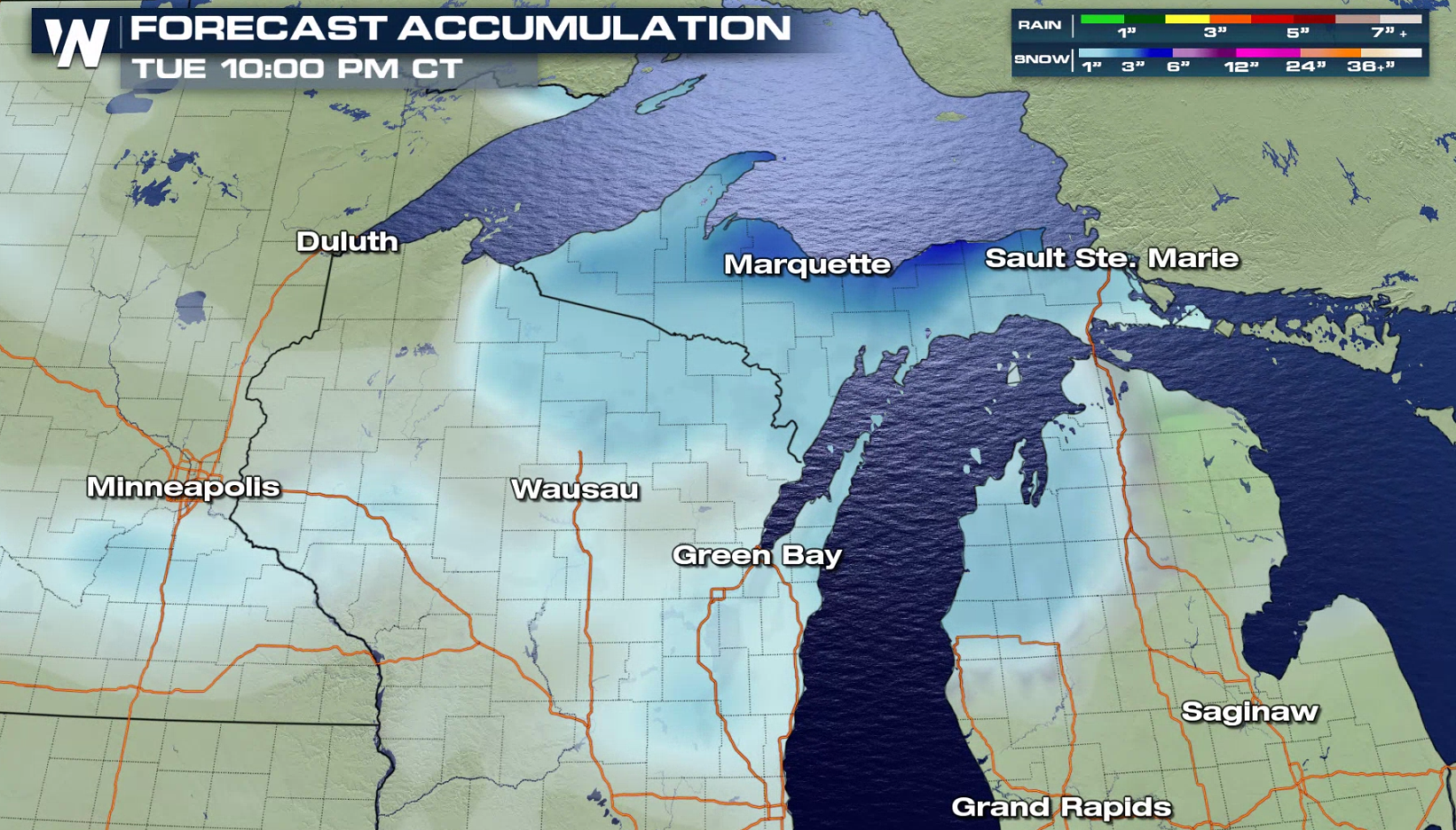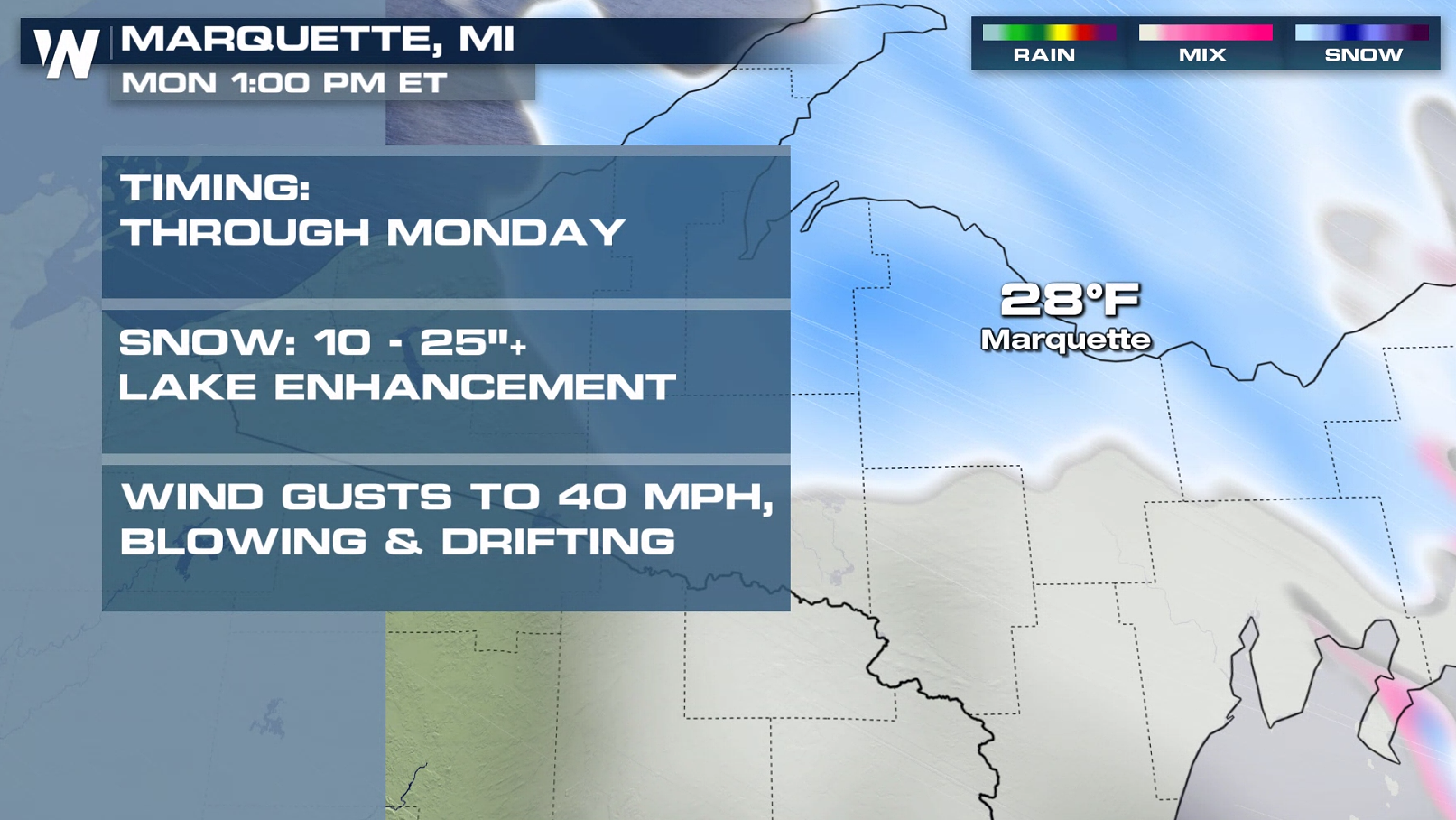 The low pressure center continues to move into Ontario, spinning snowfall across Lake Superior into Michigan. Areas of heavy snow will continue to fall throughout the day. As the low moves away from the region, snowfall will diminish into early Tuesday.