An upper-level trough moving across the Central U.S. will bring chances for heavy precipitation, including six inches to over a foot of snow across the Midwest. So far, over six inches of accumulating snow has been reported into portions of Nebraska, Iowa, and Wisconsin.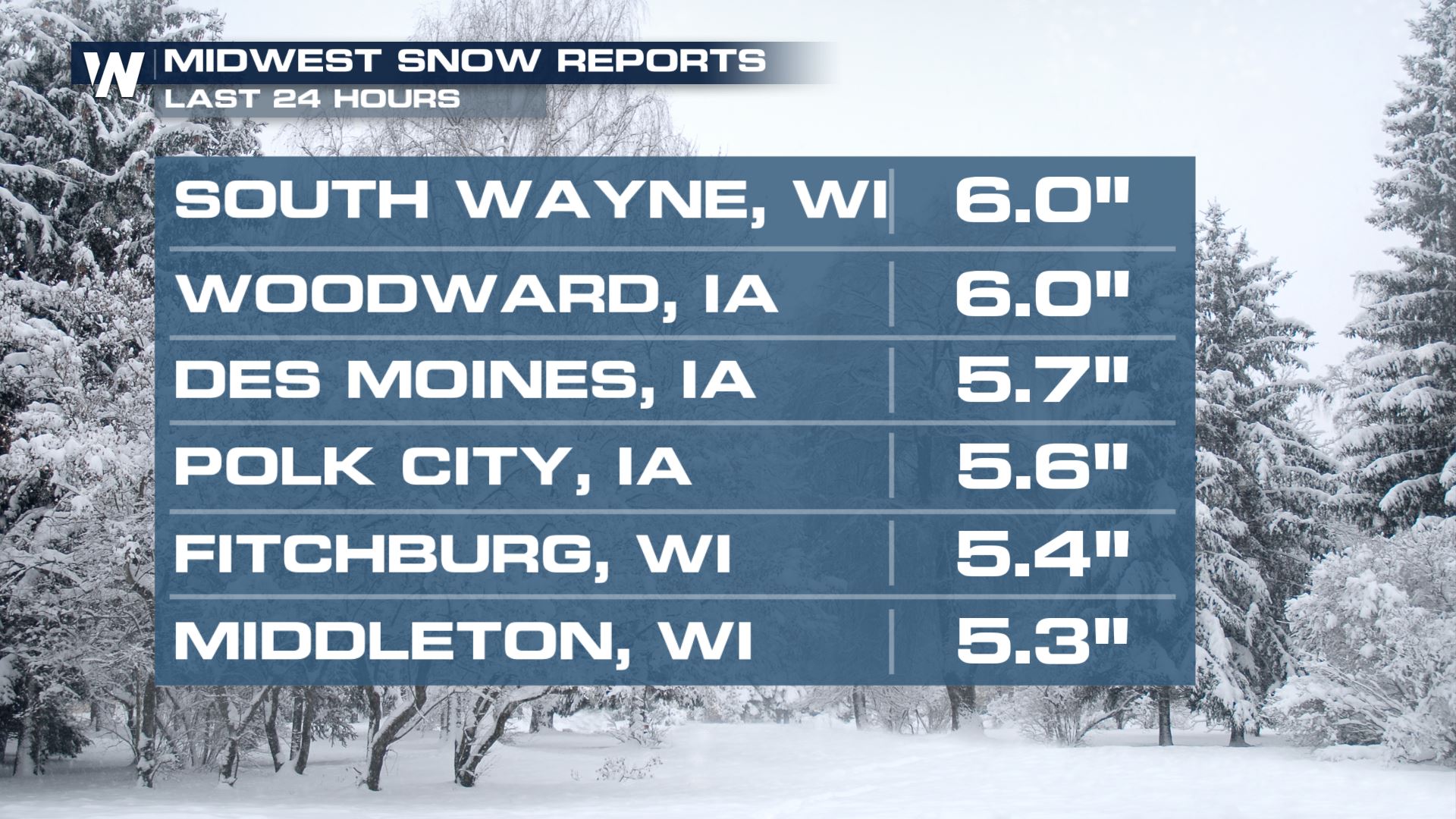 Forecast
As the system moves through the Great Lakes Saturday, a well-defined band of heavy snow will set-up in the cold air behind the low. Up to a foot of snow could fall in some locations across Michigan before the system moves into Canada. The precipitation will be ending from east to west throughout the day, exiting Northern Michigan by late Saturday.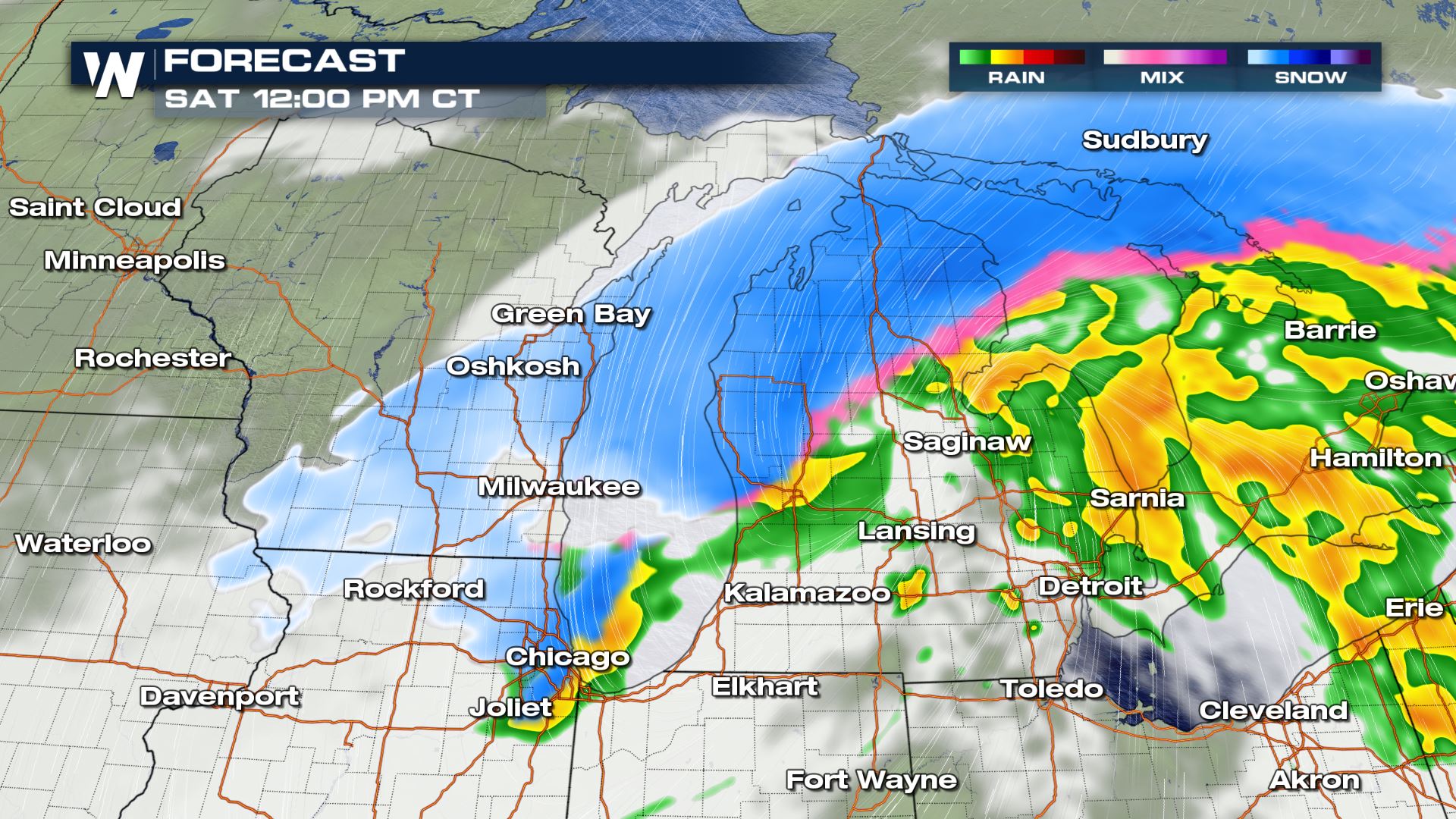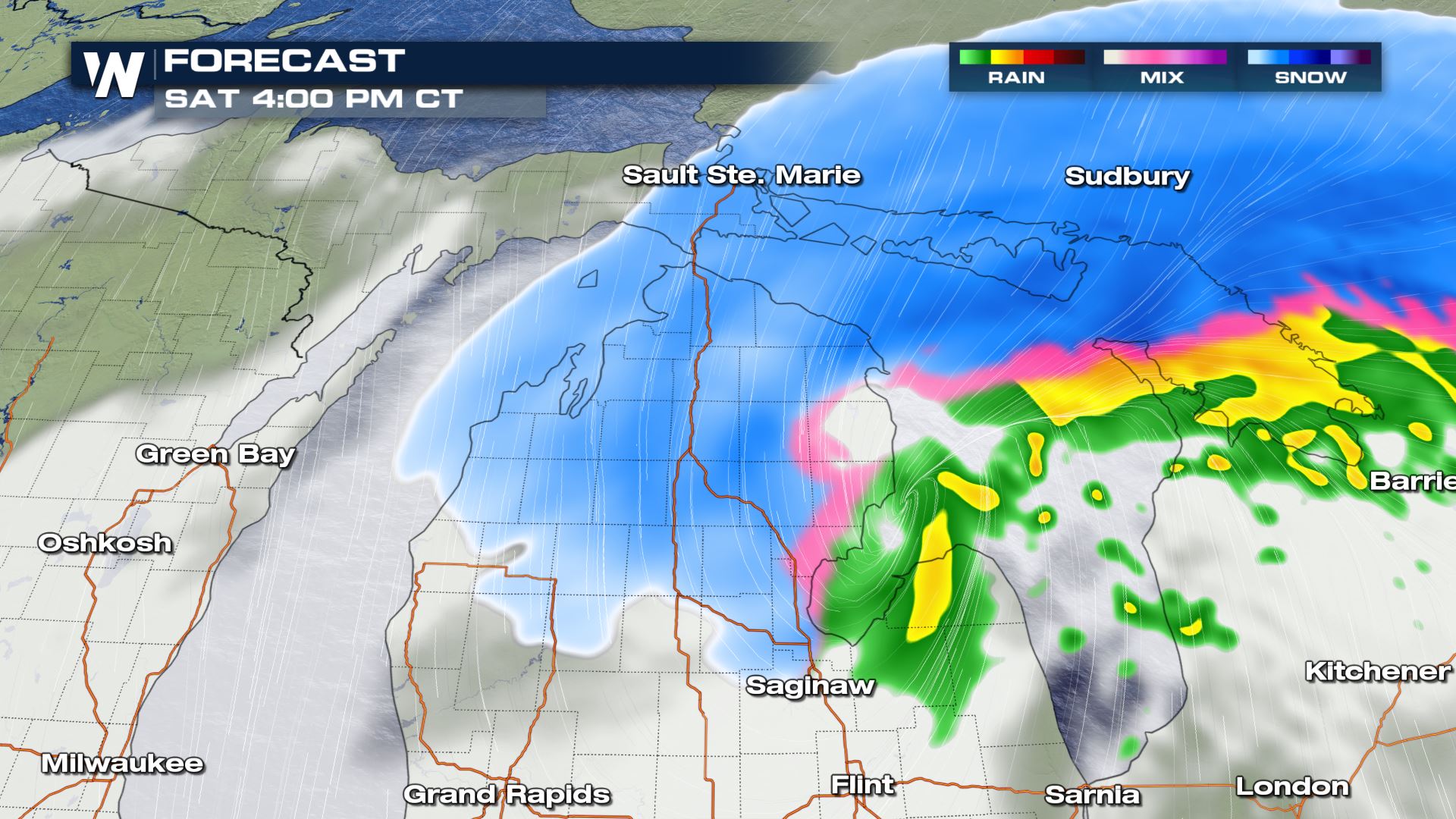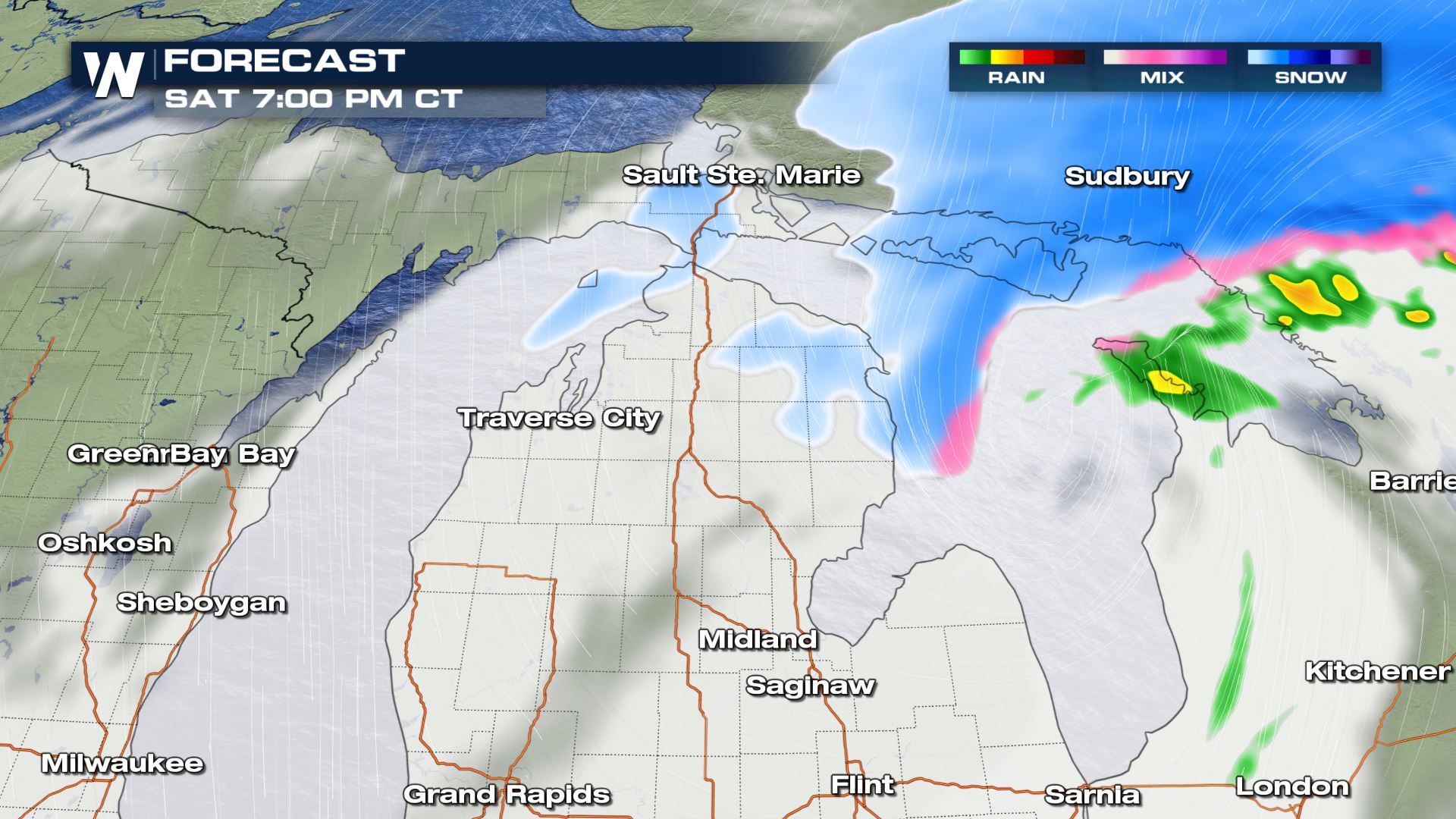 Snowfall Forecast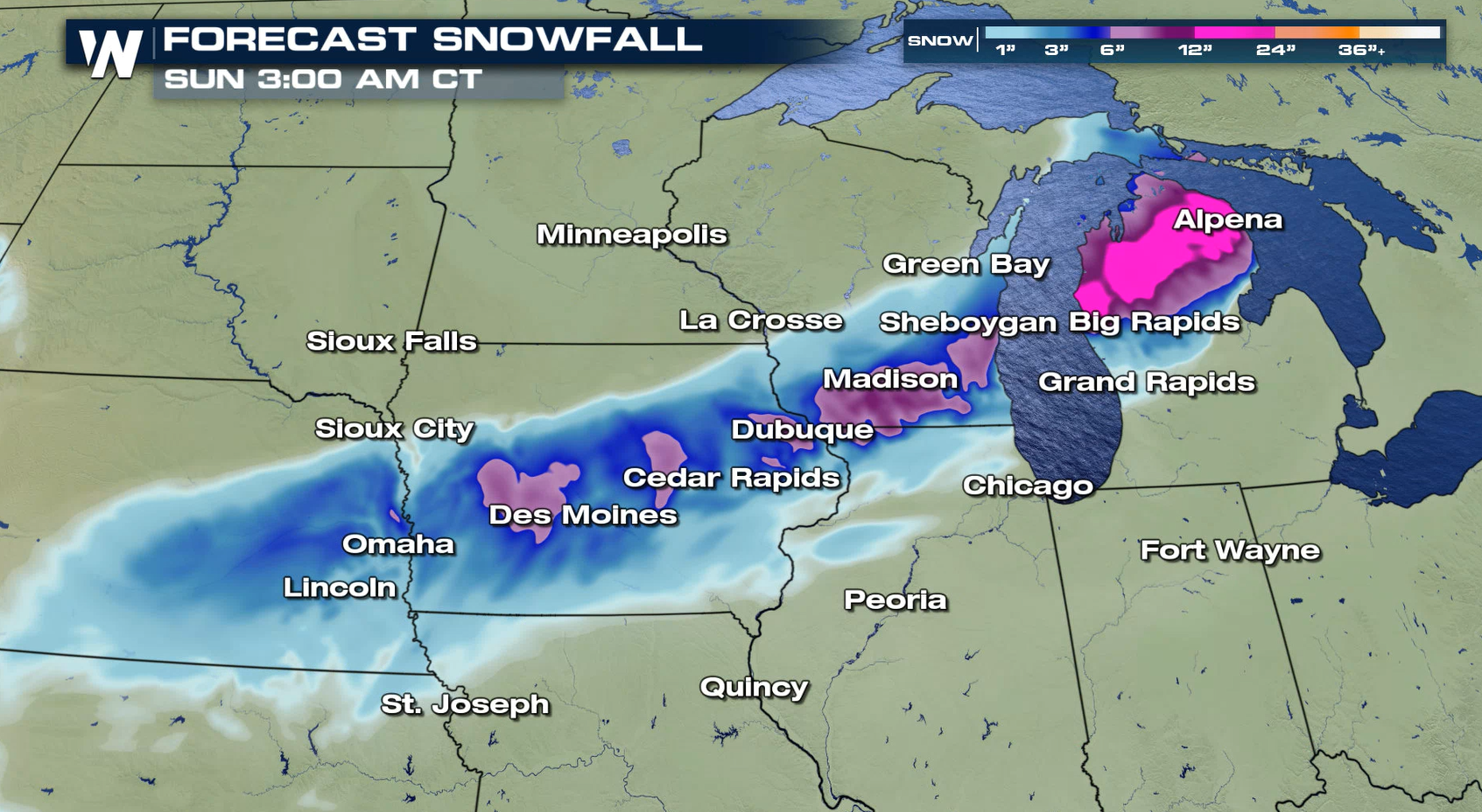 The latest snowfall forecast is showing the heavy snow dropping over Iowa, Wisconsin and Michigan.  Any change in this forecast track could lead to the heavy snow being more north or more south, so keep checking with WeatherNation for all the latest updates on this forecast.