WINTER WEATHER ALERTS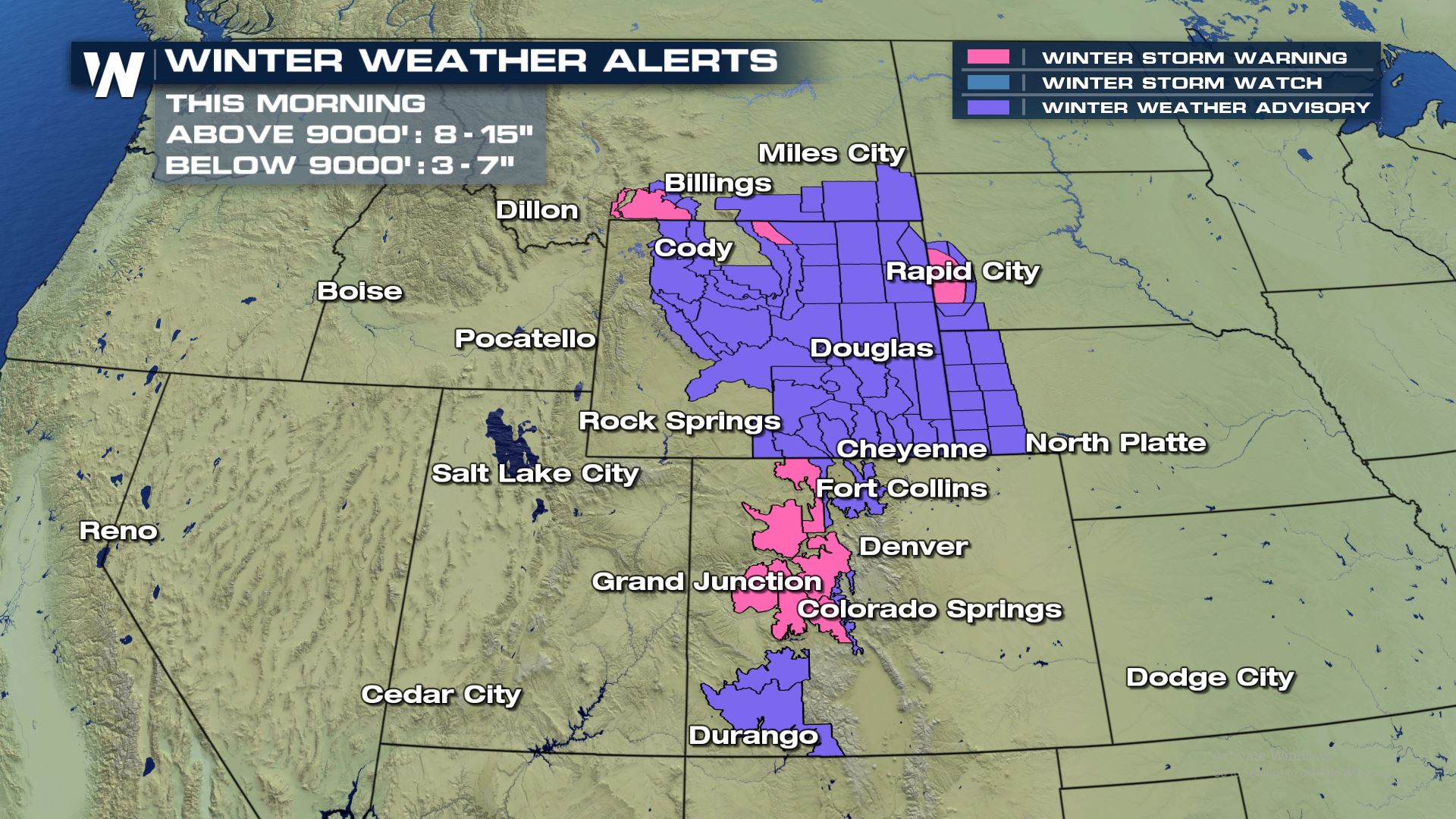 Heavy snow chances will continue across the Central and Northern Rockies Wednesday morning.  Areas above 9000 feet could see over 12 inches and lower elevations could see another 2-3 inches.  Winter weather alerts are in place from southern Montana to southern Colorado.  Snow covered roads and low visibilities will lead to hazardous travel in these areas.
Forecast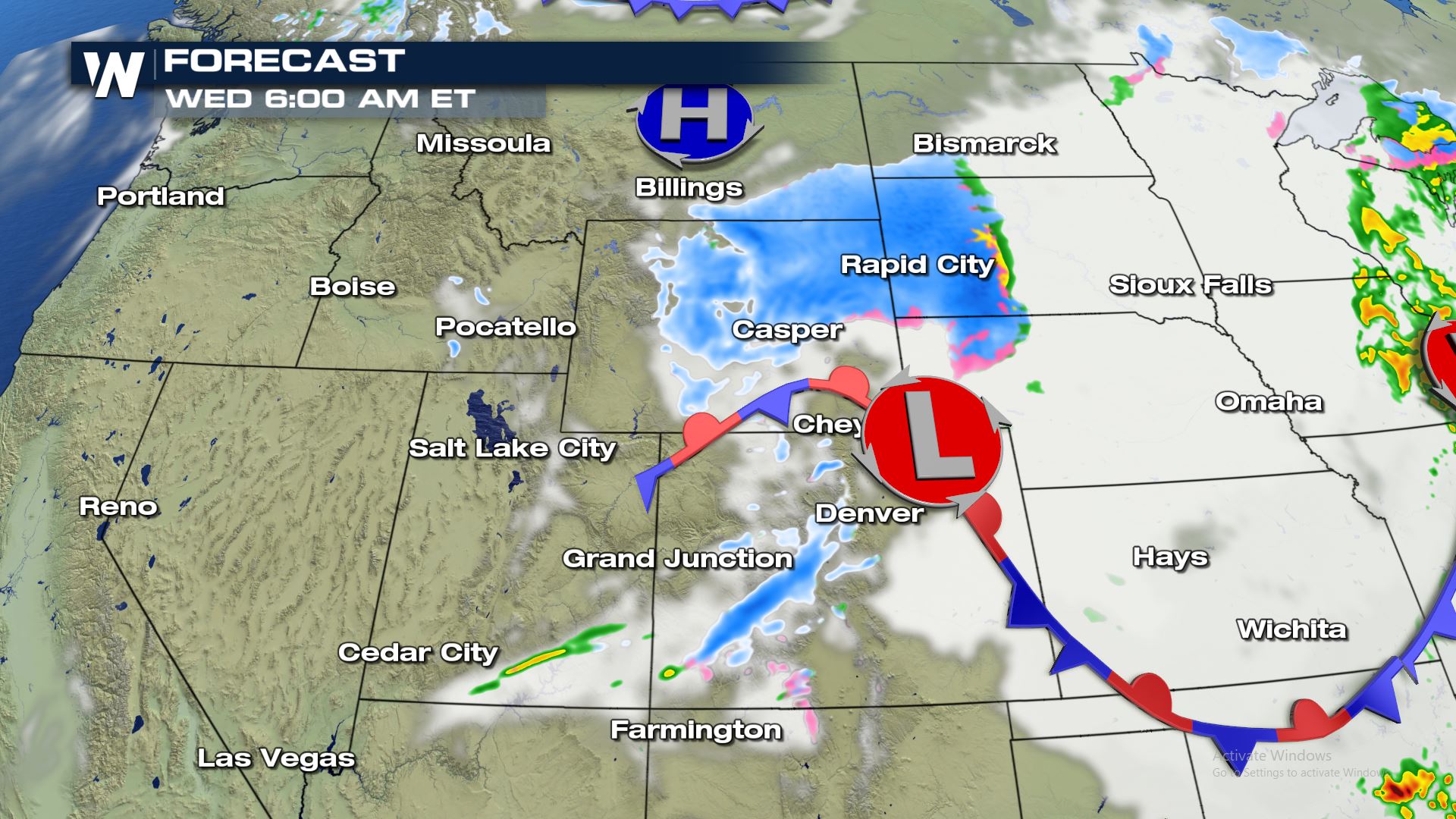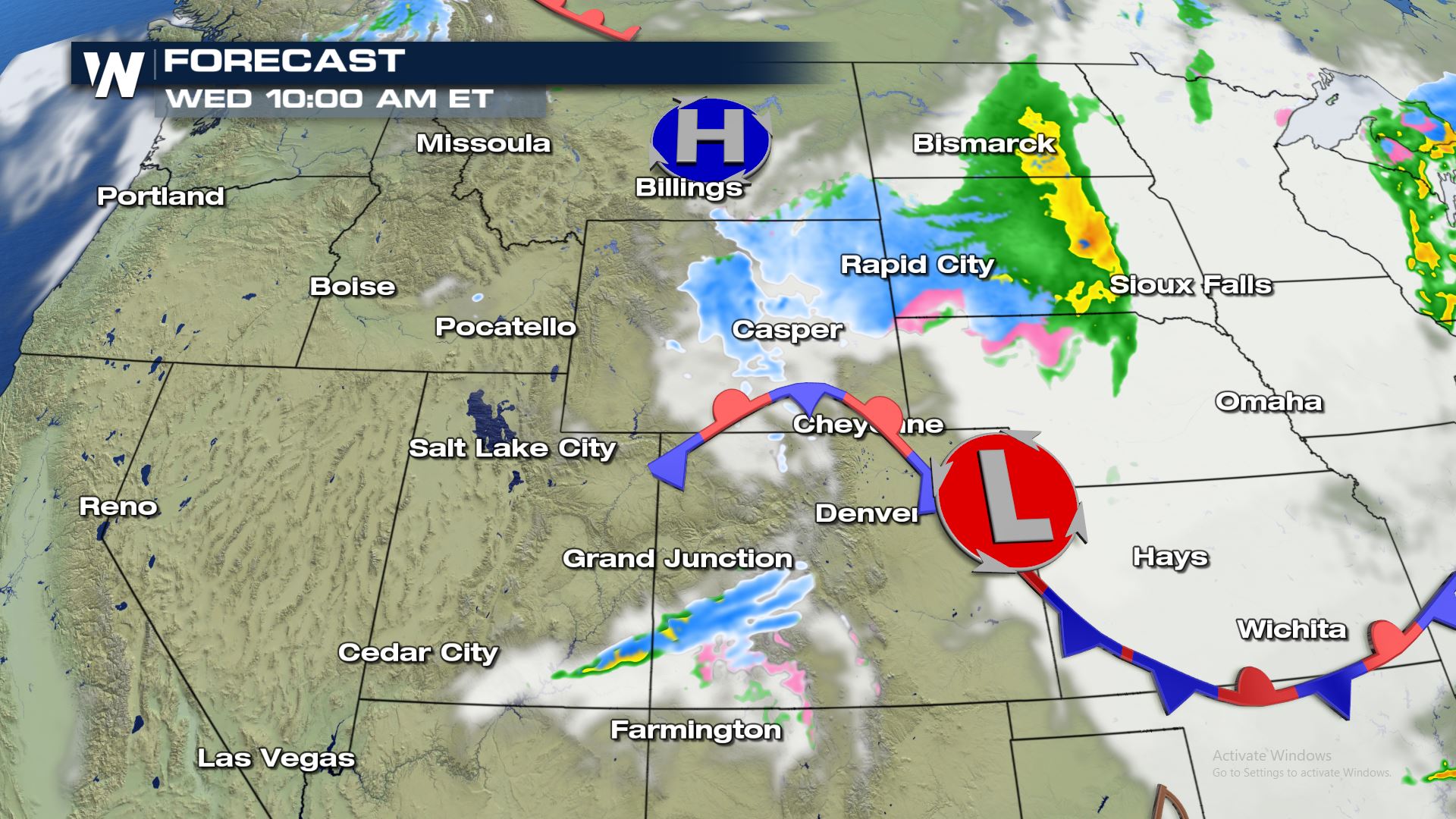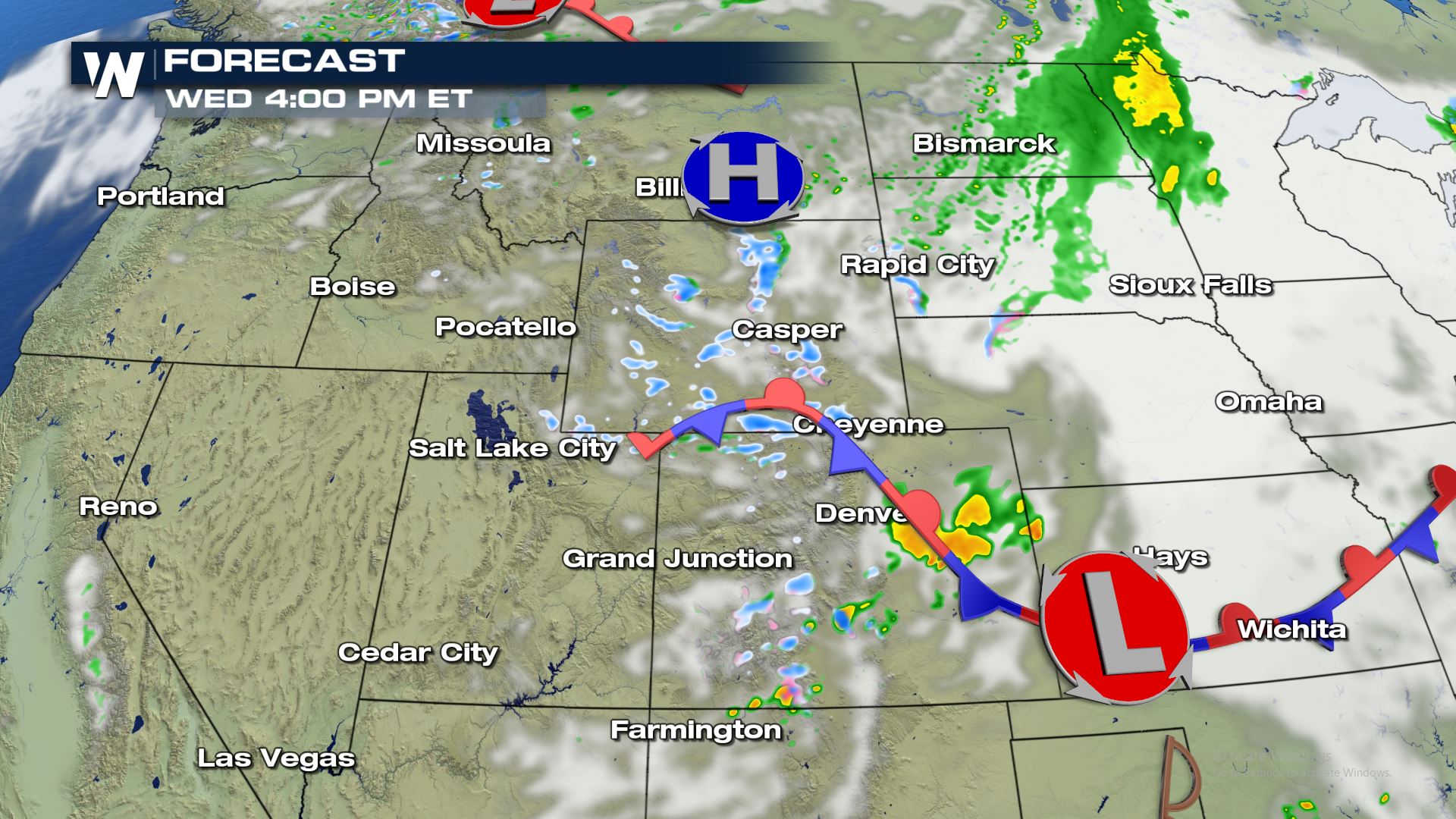 The latest timing of the snow showers will be Wednesday morning and into the afternoon, but by the afternoon the snow showers will be more isolated in nature.
Snowfall Forecast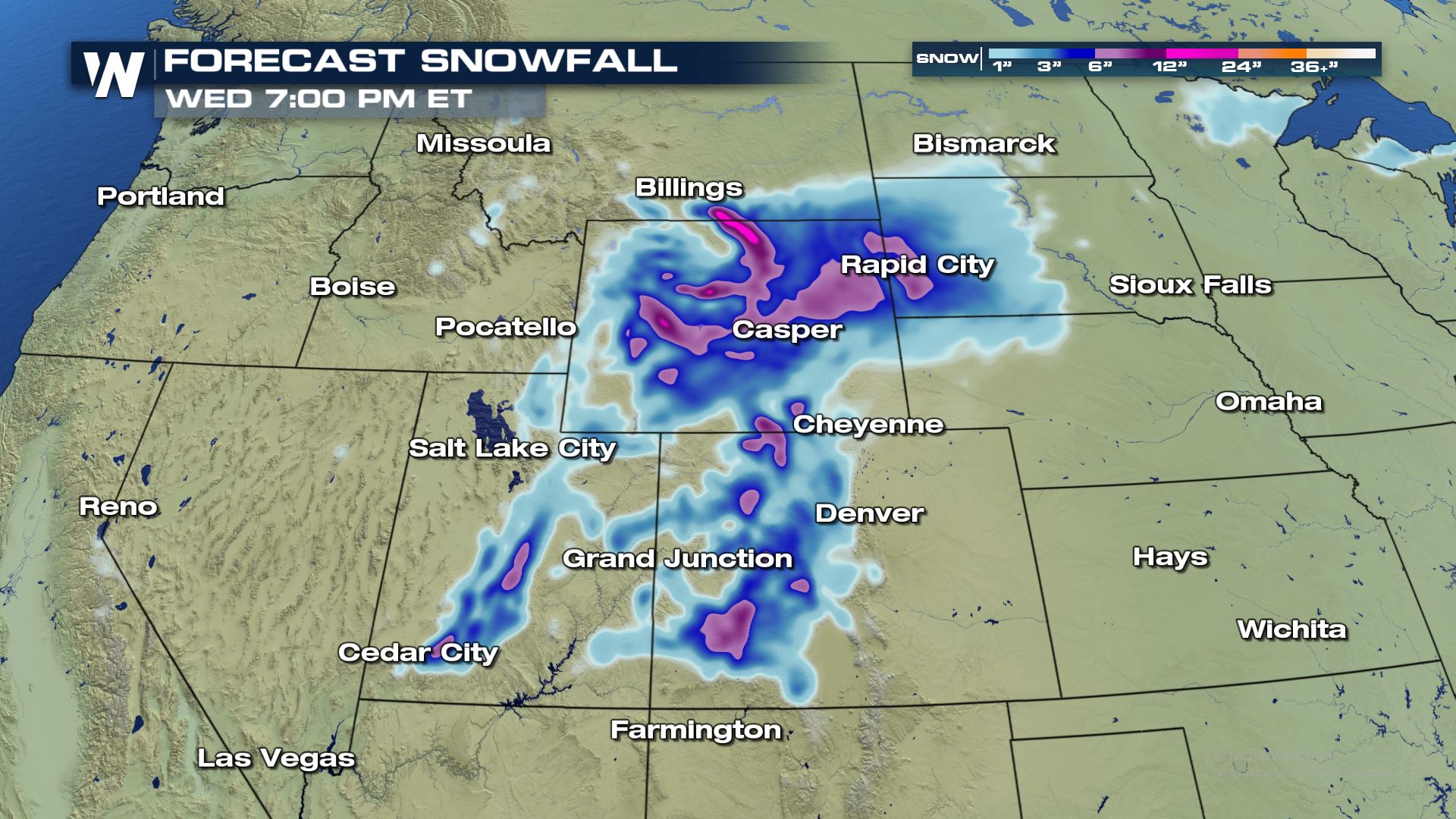 Additional snowfall totals of 5-15" will be possible in some areas of Colorado and Wyoming.  High pressure begins to build over these areas for Thursday and that will lead to warmer temperatures and potential snowmelt.