It looks like Old Man Winter will pay a visit to the Midwest and Northeast through the end of the week.  Scattered snow showers will develop into widespread snow late Wednesday night and Thursday across the central Great Plains.  Roads will become slippery as the snow begins to accumulate.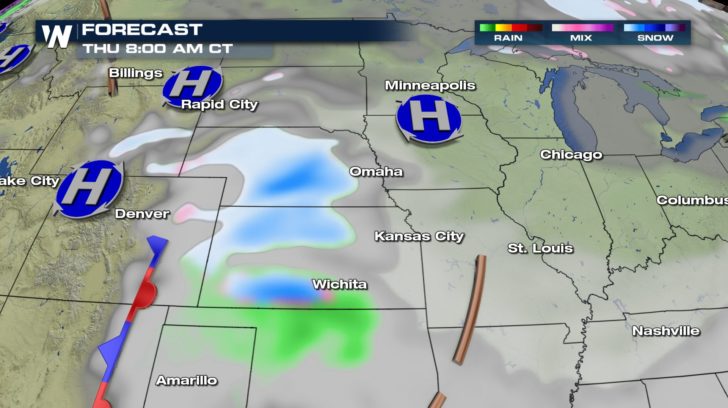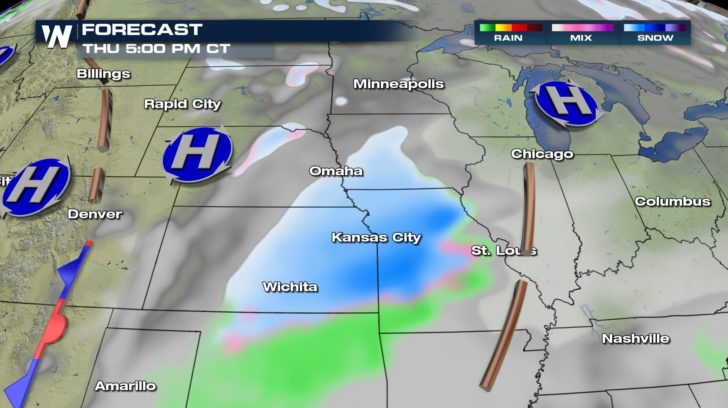 Winter Weather Advisories have been posted across portions of Kansas and Nebraska for several inches of snow.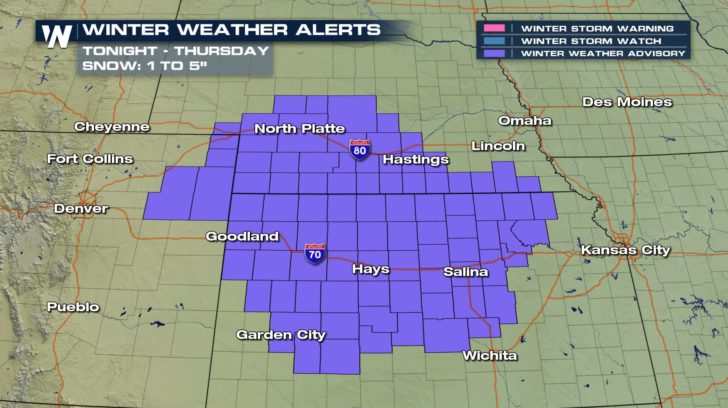 Many communities in the Plains will receive between 2 and 4 inches of snow; however, some areas will pick up a little more while others will have a little less.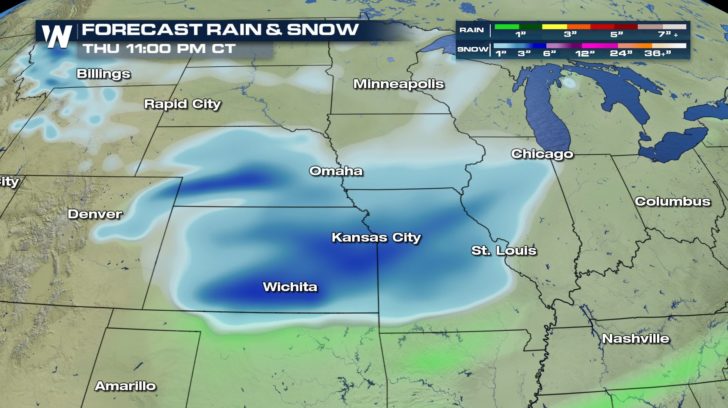 This system will target the Midwest and Great Lakes by Friday.  Cities such as Chicago and Detroit will see the snow accumulate, although totals are expected to be light.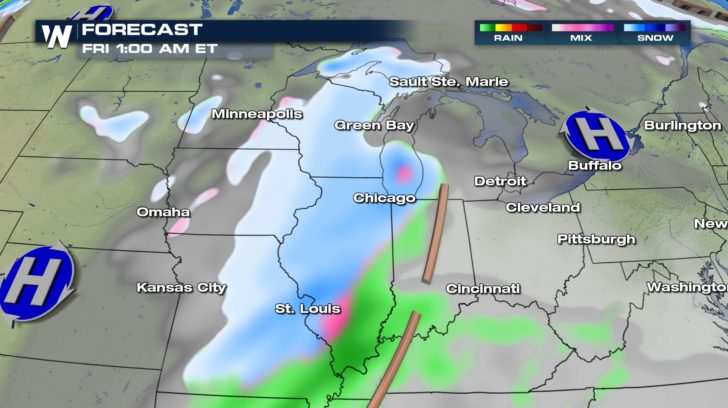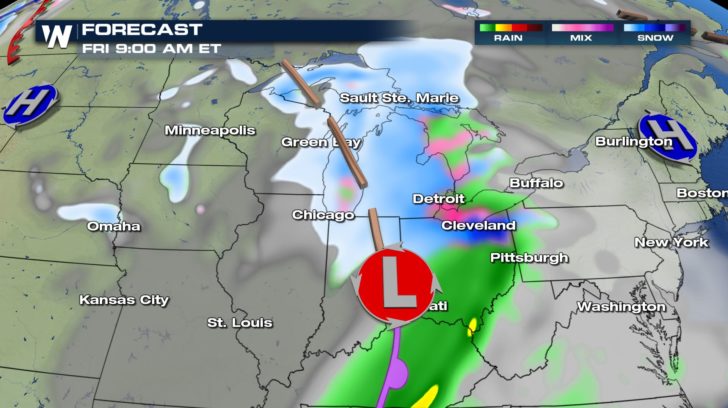 This system moves through the Northeast mainly as rain, but northern New York state and New England will see a changeover to snow late Friday into Saturday.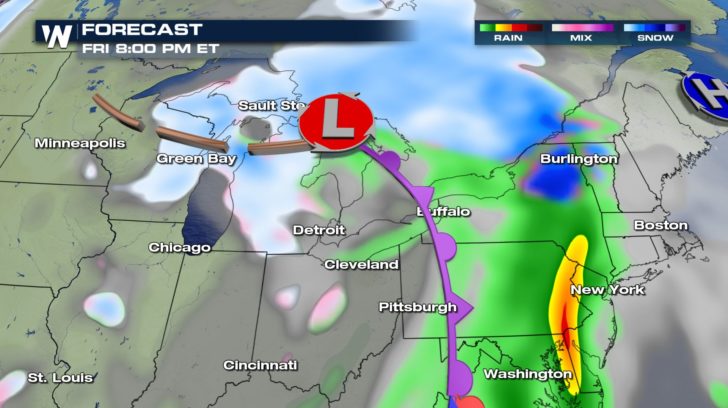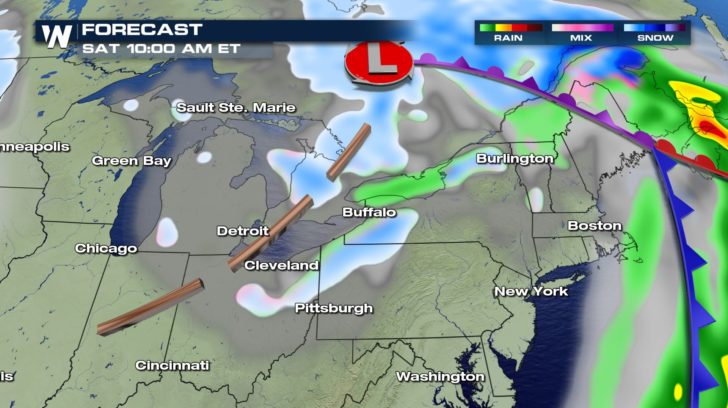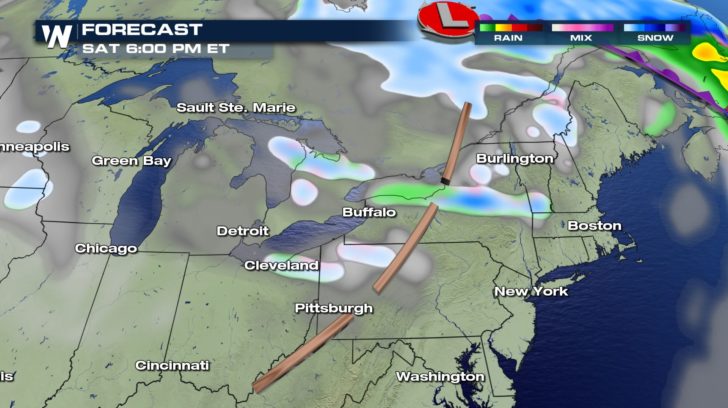 Lake - effect snow will develop behind this storm as brisk northwesterly winds remain persistent.  Lake - effect snow totals may be significant in the usual snowbelt locations into the weekend and early next week.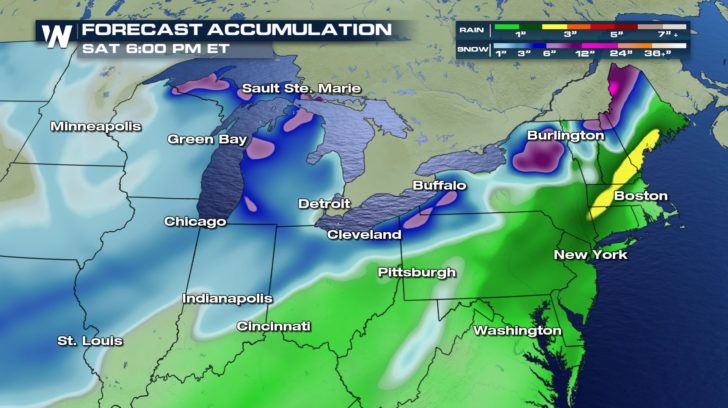 Be sure to follow WeatherNation on
Facebook
and
Twitter
as we track the first snow of the season for many communities this week. -
Meteorologist Joe Astolfi