High fire danger remains in place across New Mexico and western Texas ahead of the passing of a Pacific cold front. Strong winds are expected through Wednesday morning, with areas of blowing dust and low visibility. This same
storm
will bring blizzard conditions to northern New Mexico, southern Colorado and the Texas Panhandle. A strong dust storm has been impacting parts of NM and TX through this afternoon. A BLOWING DUST WARNING is in place through 7 PM CT. These strong winds could cause damage due to blowing debris and low visibility as a result of blowing dust. Roadways in the area have been closed in the area due to the blowing dust. Use caution if you are traveling through the area because of blowing dust and sand. https://twitter.com/NWSAlbuquerque/status/1371928748212244484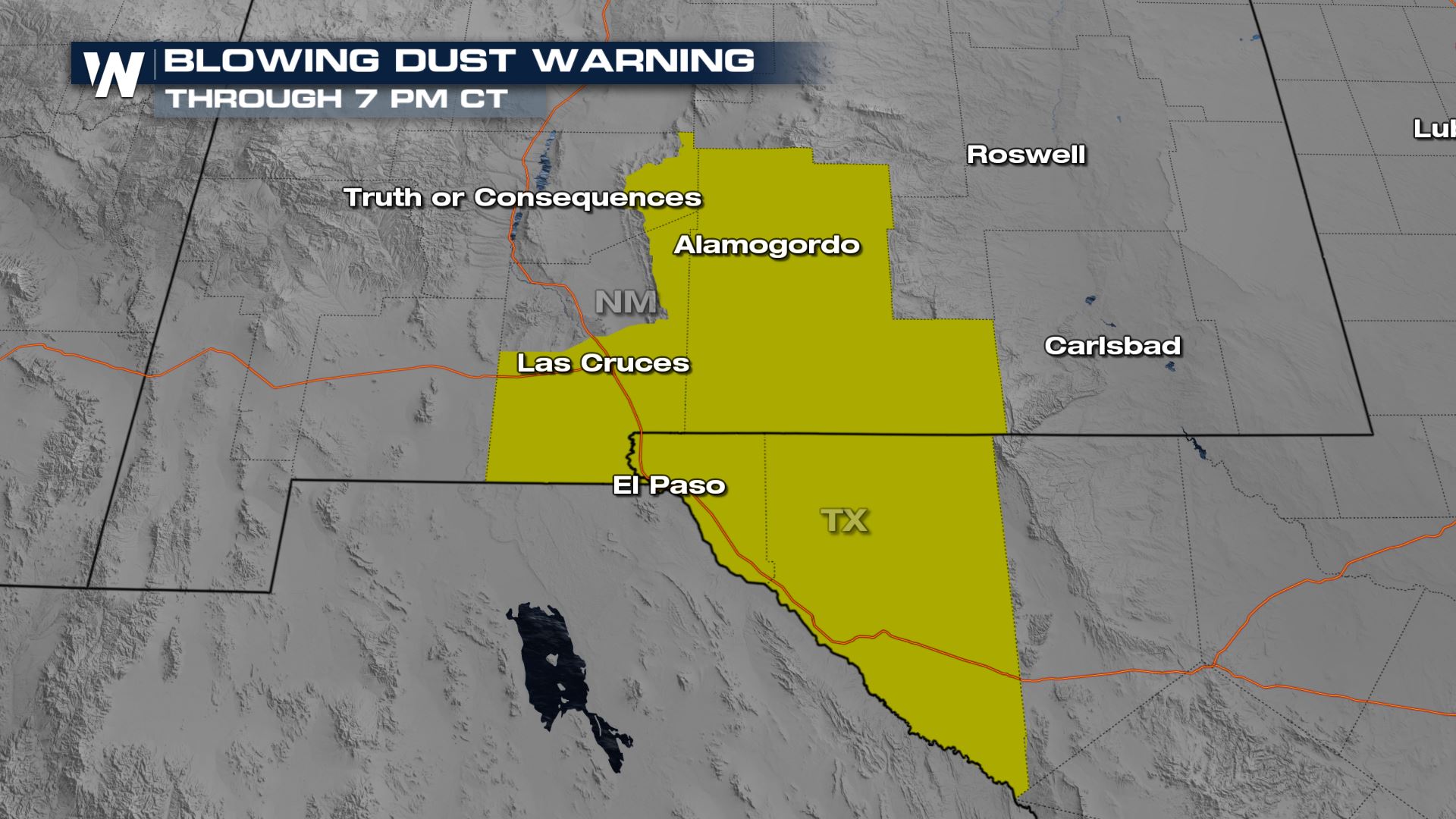 A RED FLAG WARNING is in place for NM and TX through Tuesday night as winds will gust over 40 mph in many locations and humidity values will drop into the single digits.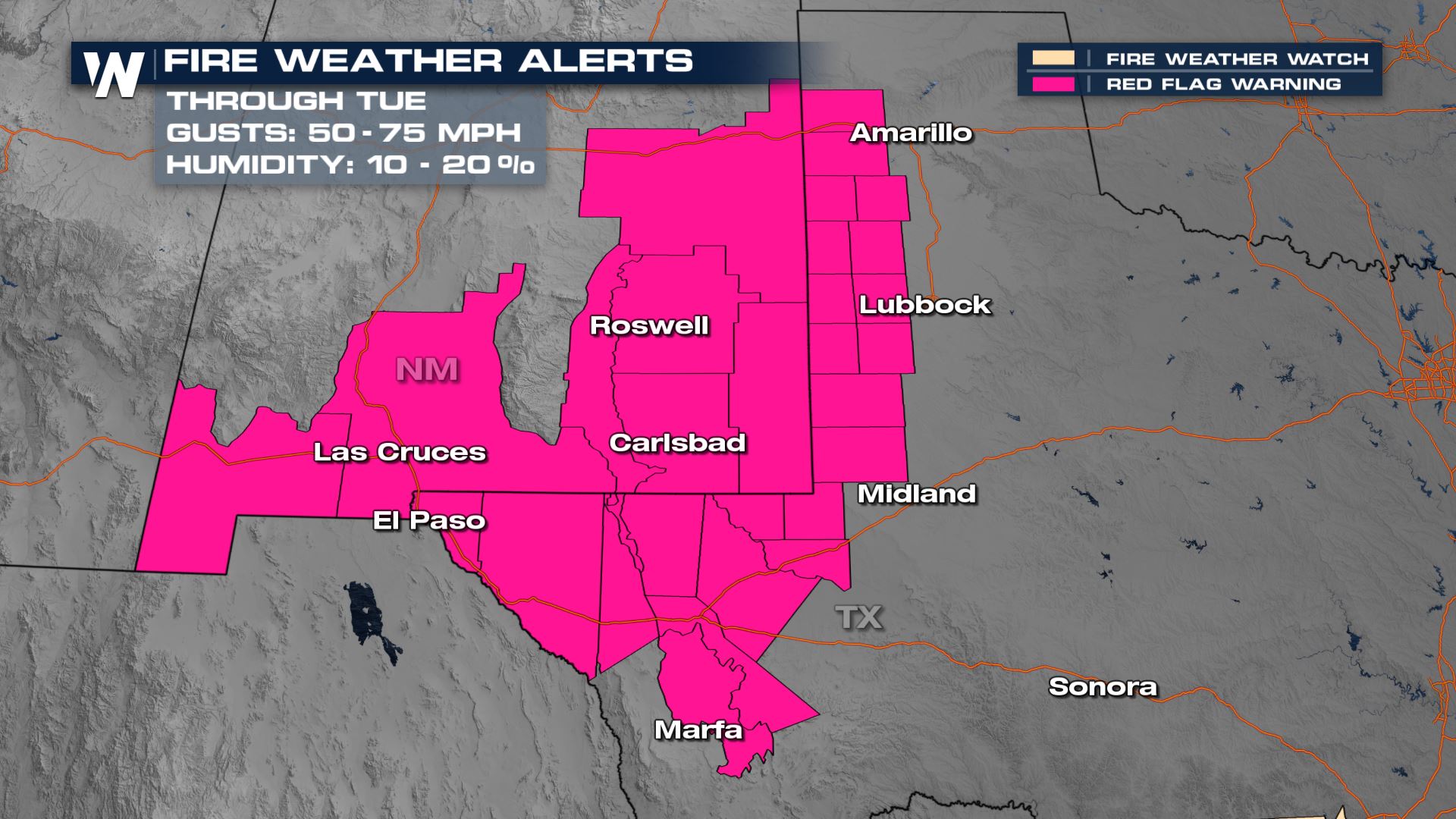 Through central and southern New Mexico, sustained winds will be between 35 and 45 mph with gusts as high as 65 mph. High profile vehicles should be cautious during the high winds.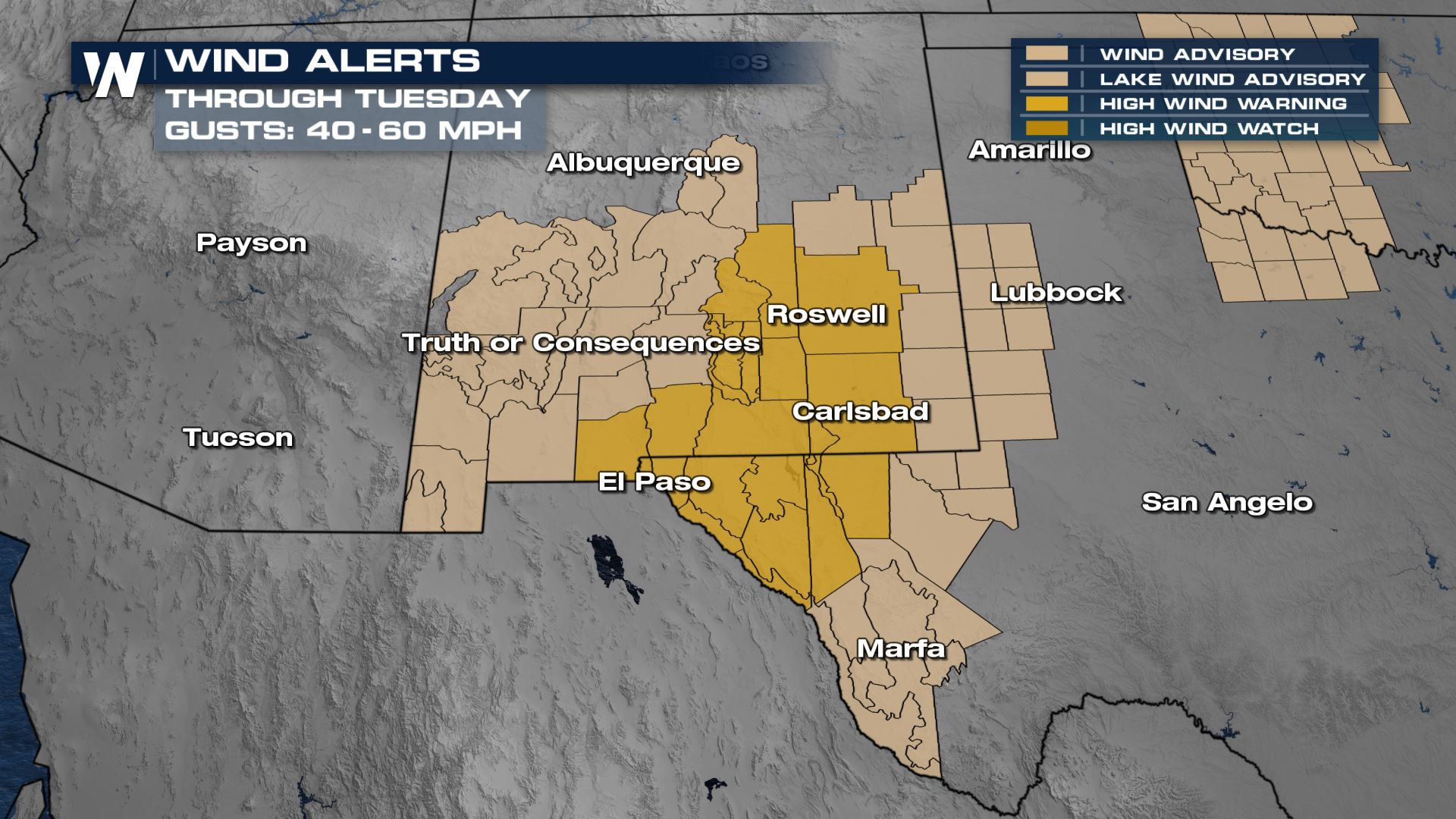 Winds should subside into Wednesday morning with the passing of the Pacific cold front. Fire danger will still remain high through the end of the week as drought conditions persist, but we won't be seeing the extreme fire danger concerns like the past few days.