Wednesday will be a hot day across the Northeast. Heat alerts are out across the region for heat index values in the mid 90s to 100s. Yesterday the heat forced schools in Ohio to close. Now that extreme heat focuses in on the areas of New England.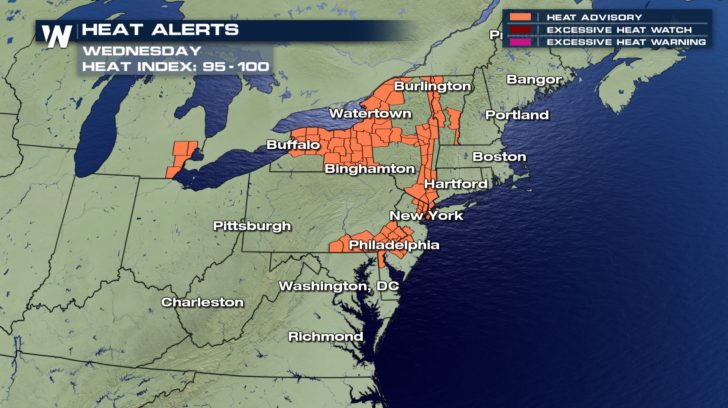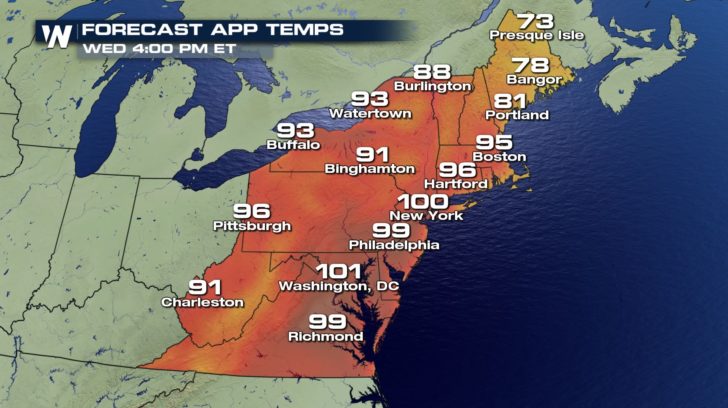 High temperatures will be hot on their own. Big cities like Boston, Hartford and Philadelphia reach highs in the upper 80s to low 90s. Burlington will see a high in the mid 90s. With added humidity the temperatures will feel even warmer.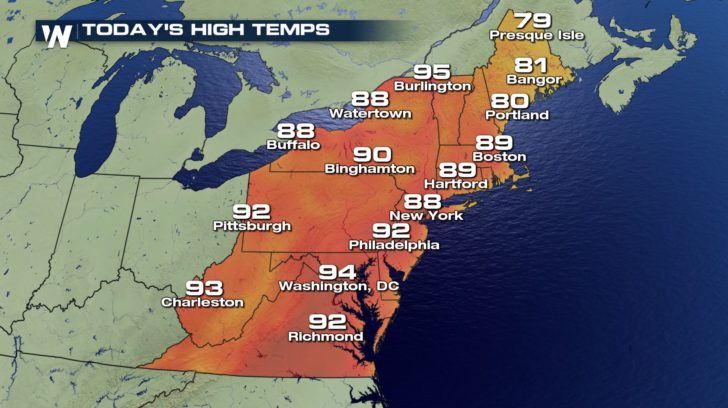 With heat index values in the 90s to 100s you'll want to make sure you stay safe and healthy in the heat. Cramps, heat exhaustion and even heat stroke are possible. Check on the elderly, especially if they are without AC today.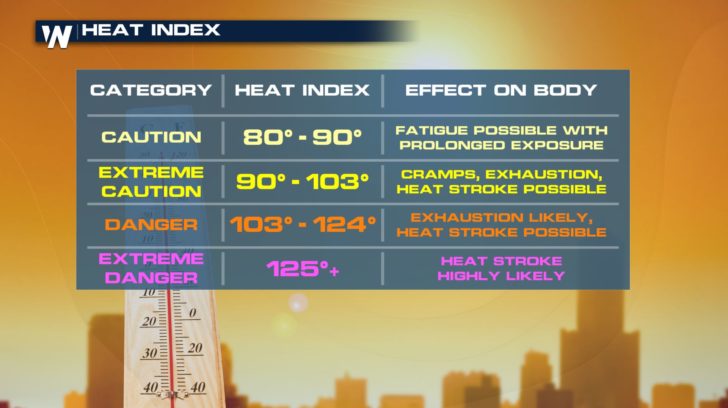 For Weather Nation: Meteorologist Emily Roehler