Overnight Labor Day into early Tuesday morning, a very cold air mass dropping through the Rocky Mountains roared into Northern Utah with destructive winds knocking out power for thousands.  This was video of the strong winds downing trees on the campus of the University of Utah. https://twitter.com/i/status/1303412058214596609 Here are the strongest winds that have been reported so far, up to 99 mph out of Davis County just north of Salt Lake City!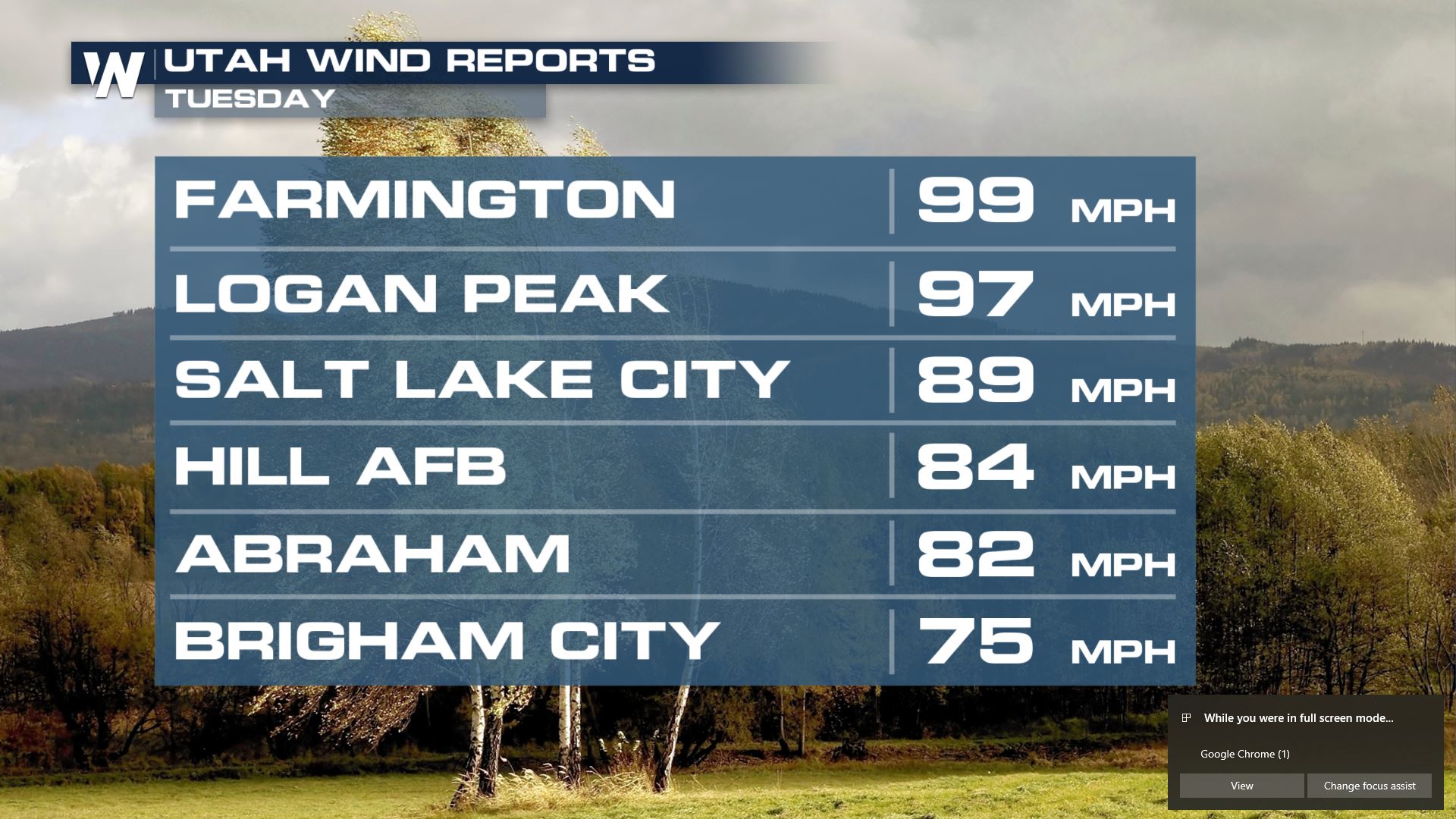 The winds were a combination of such cold air over the higher reaches of the greater Rocky Mountains that gained speed when dropping to lower elevations in Northern Utah, while increasing even further in intensity by being funneled through the narrow mountain passages into the Wasatch Front Valleys.  High wind warnings had been issued by the National Weather Service off in Salt Lake City and are still in effect right now.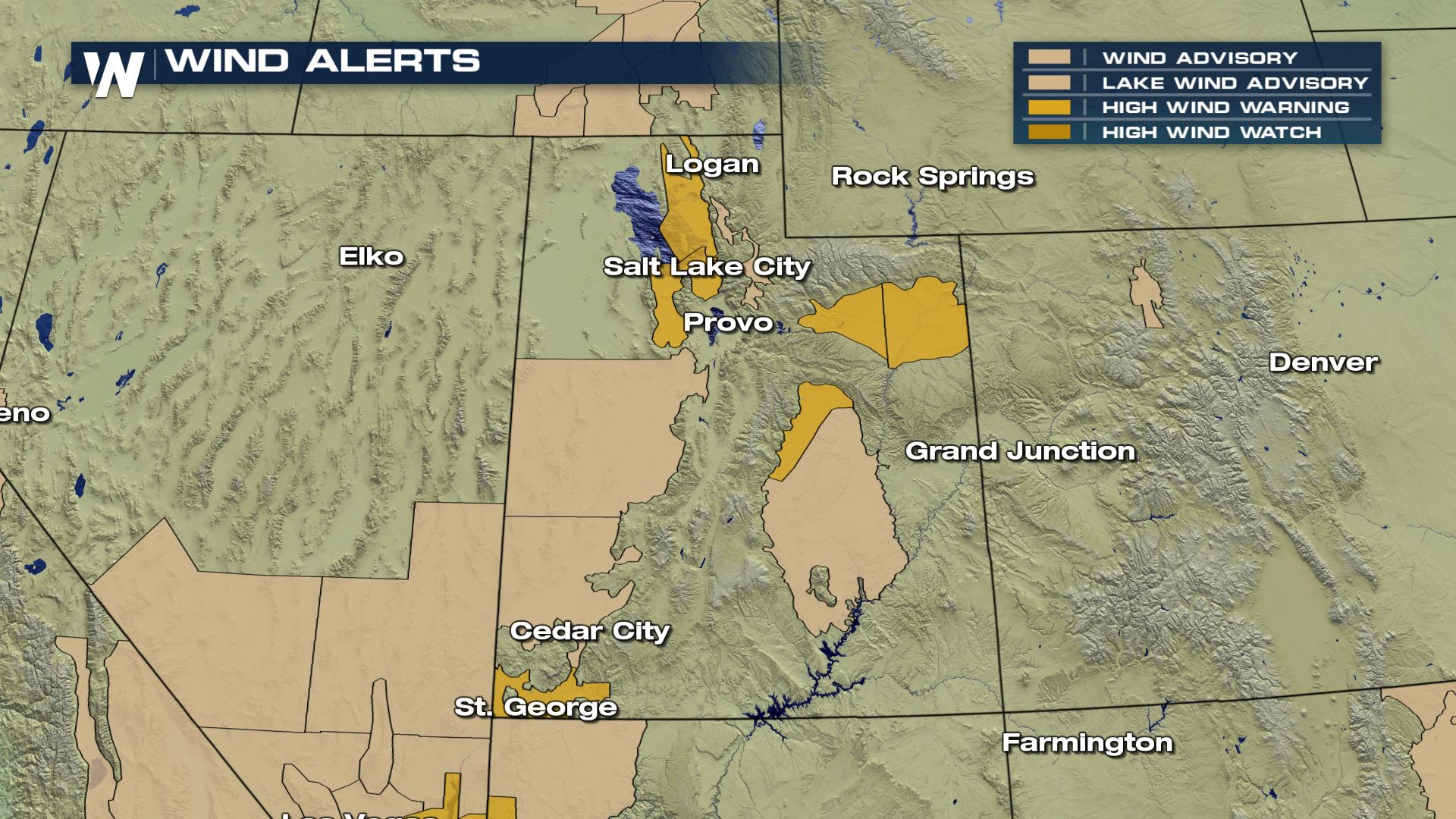 We'll keep you updated here at WeatherNation on the recovery efforts that will be ongoing over the next few days.