More than half of the country is covered in snow, making it the highest national snowpack percentage on February 19th on record. To be clear:
National Operational Hydrologic Remote Sensing Center records
only date back to 2003, so it only tracks the last 16 years, but it's still certainly a strong indication of how busy of a winter it has been for much of the country. In Tuesday's update, 56.3 percent of the country was covered in snow, a new peak for February 19th.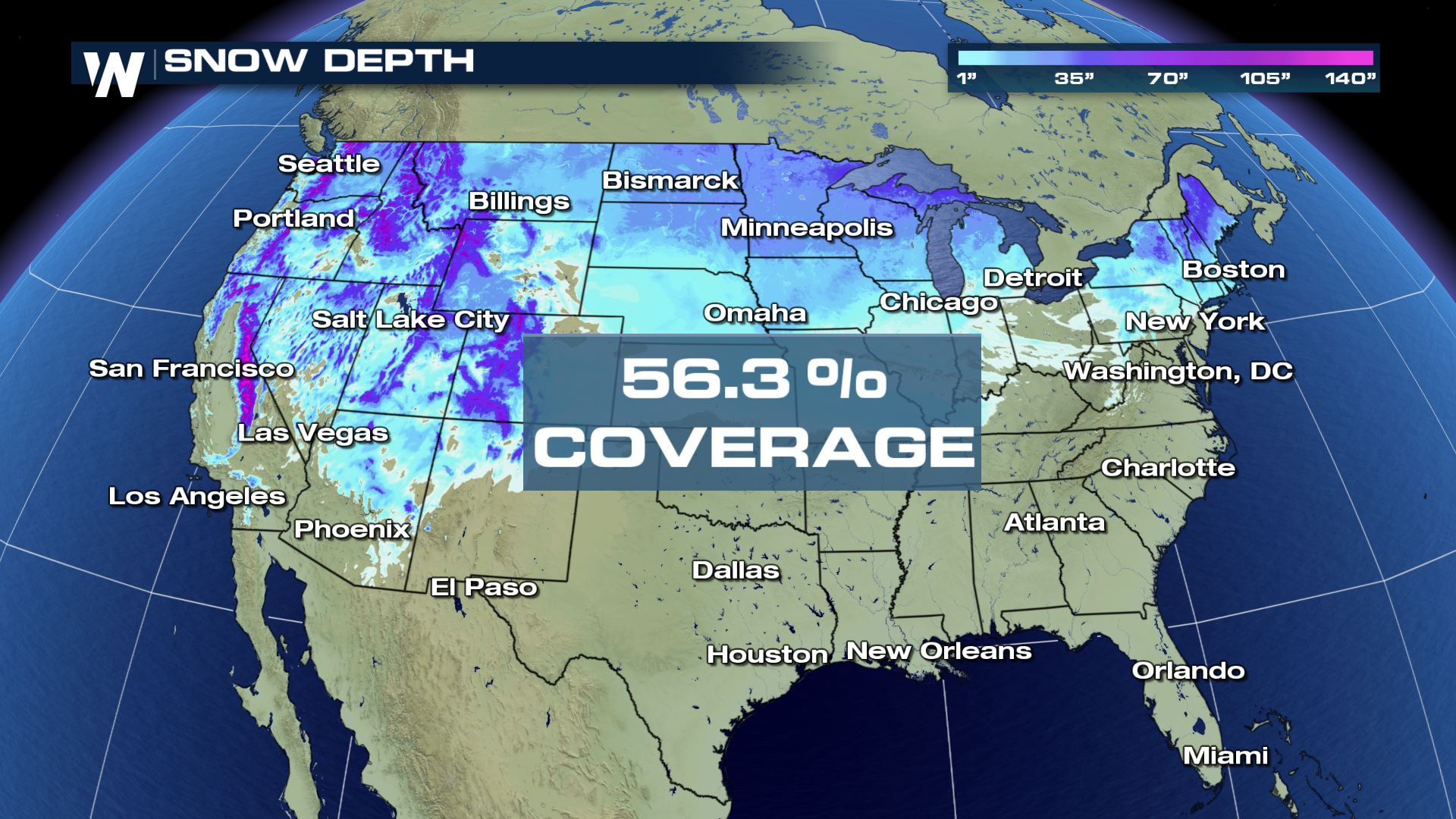 In addition to the 56.3 percent figure standing as the most national snowpack on record for the date, it's also the largest single day national snowpack percentage in over a year and so far this winter. This is coming off the heels of a series of West Coast and Midwest snow events that have buried much of the country under feet of snow. However, the snowpack percentage is more of a commentary on the wide geography of recent snowfall. Overnight snows blanketed parts of the mid-Atlantic and Kansas and Missouri, helping boost the percent figure for Tuesday's update. And that 56.3 percent number could grow.
A coast-to-coast storm system is dipping south
, a track that could lead currently uncovered areas filled with snow by Wednesday's update. Stay with WeatherNation for the latest. For WeatherNation: Meteorologist Chris Bianchi