It has been an eventful holiday travel season so far, no doubt! A few more busy travel days lie ahead before the holiday season winds down. Here's a look at interstates that are expecting weather hazards:
Interstate Outlooks
I-70
Parts of I-70 will be slippery and possibly hazardous as pockets of rain and snow move in. Some of the heaviest precipitation will be found along I-70 across the mountain passes.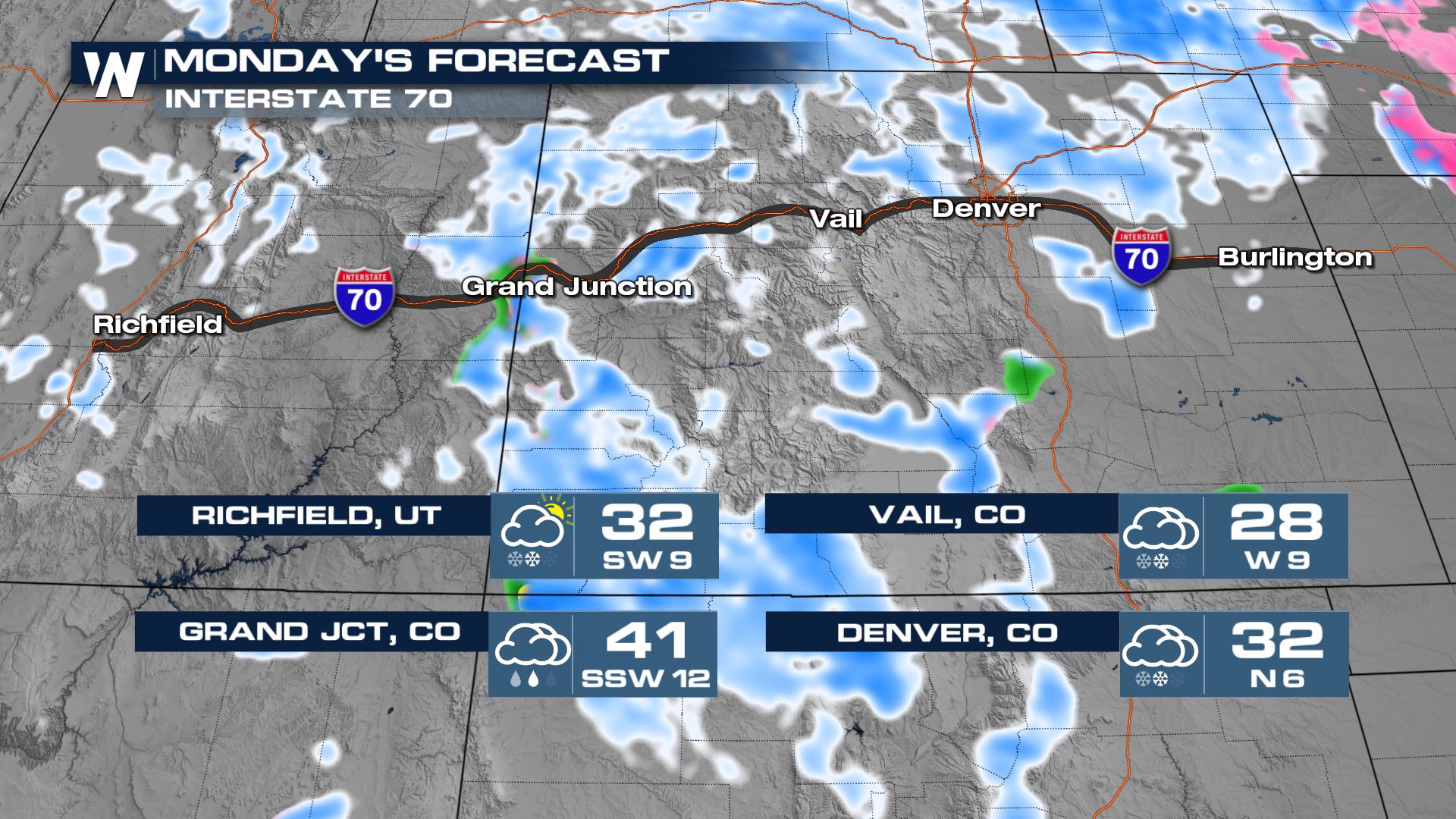 I-25
Snow showers will be possible across much of I-25 through Monday. The precipitation will become more isolated further to the south.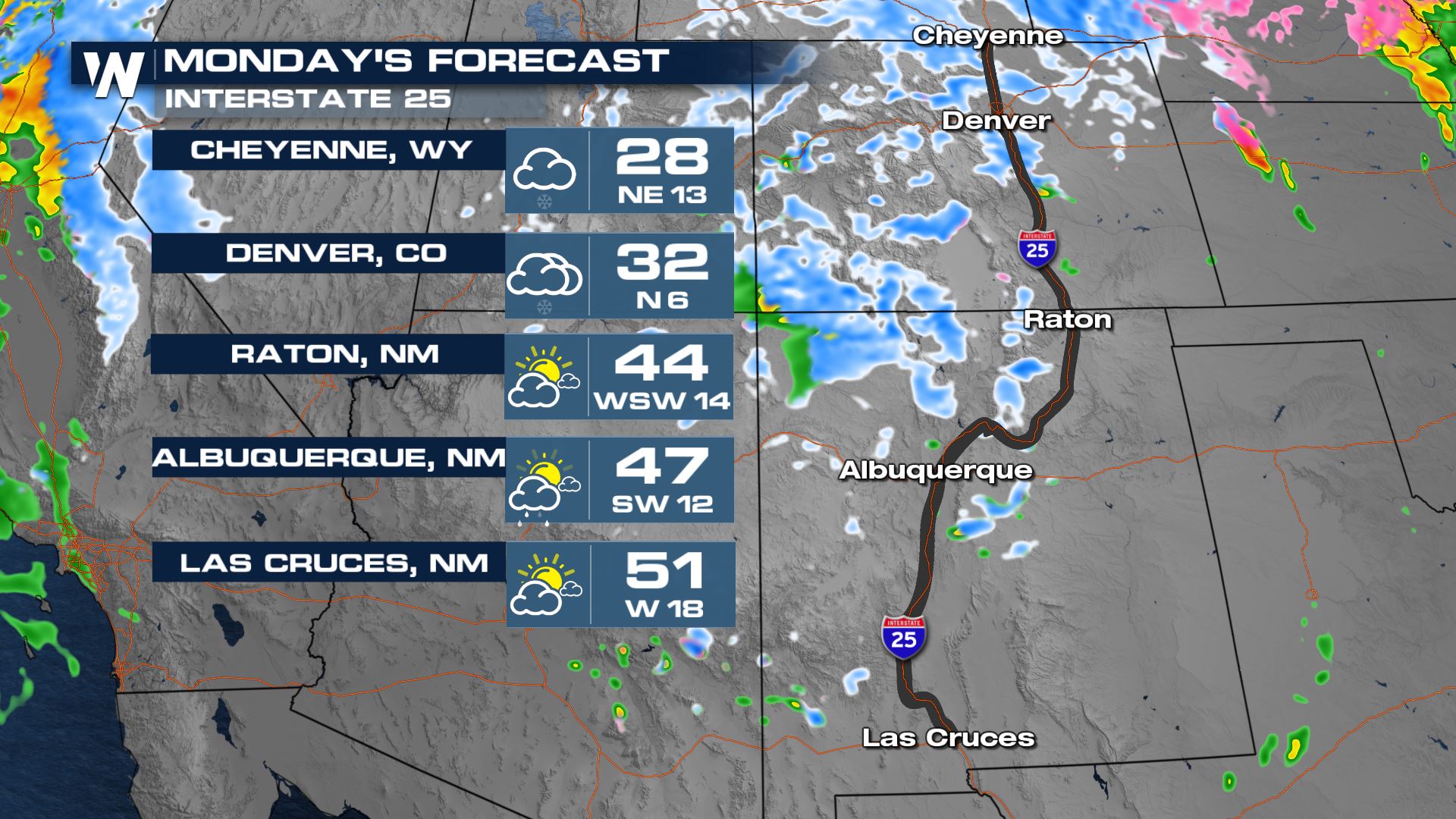 I-90 and I-80
A developing significant winter storm will bring major travel impacts to both I-90 and I-80 Monday, with a brutal combination of both heavy snow and significant icing!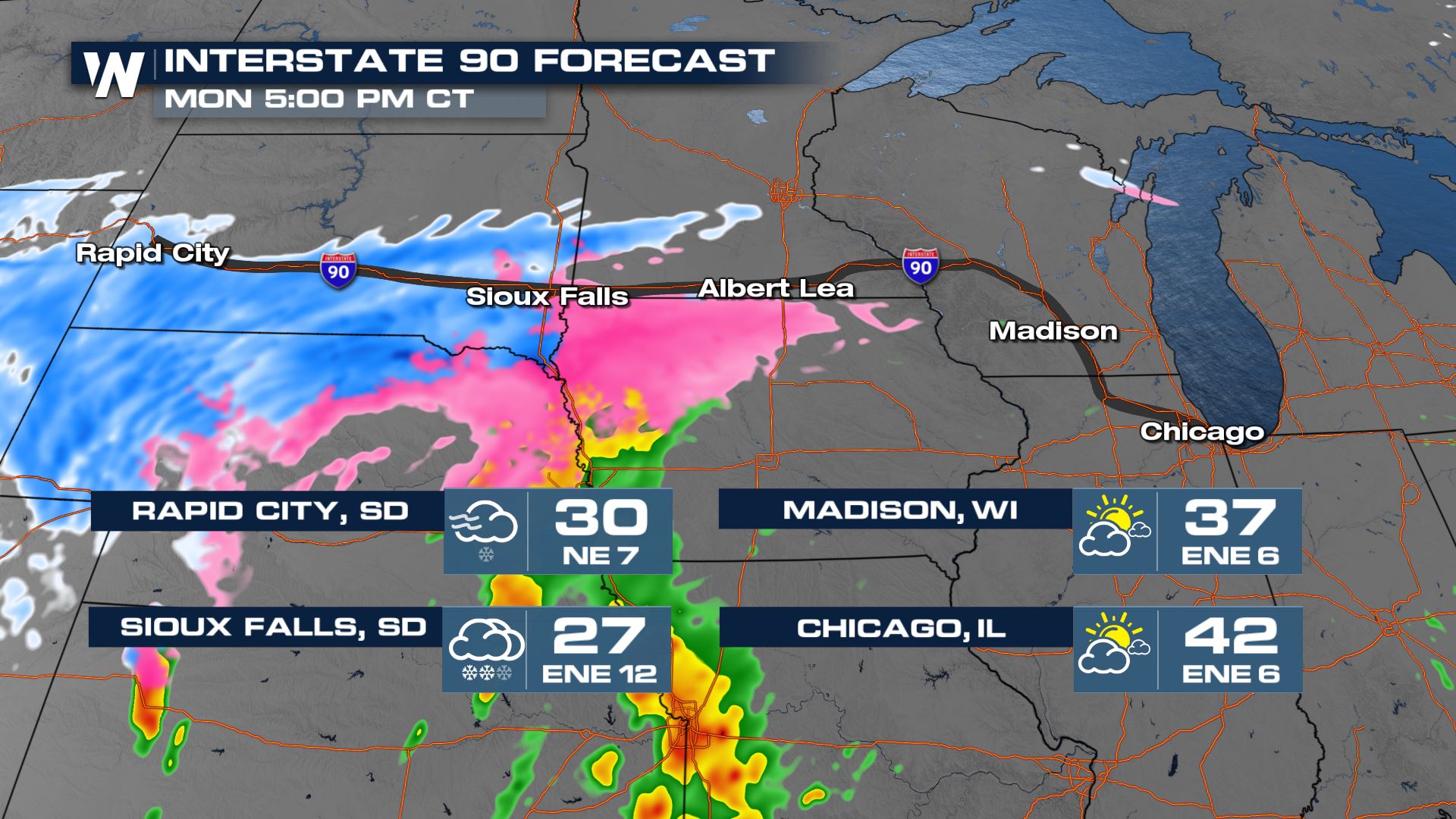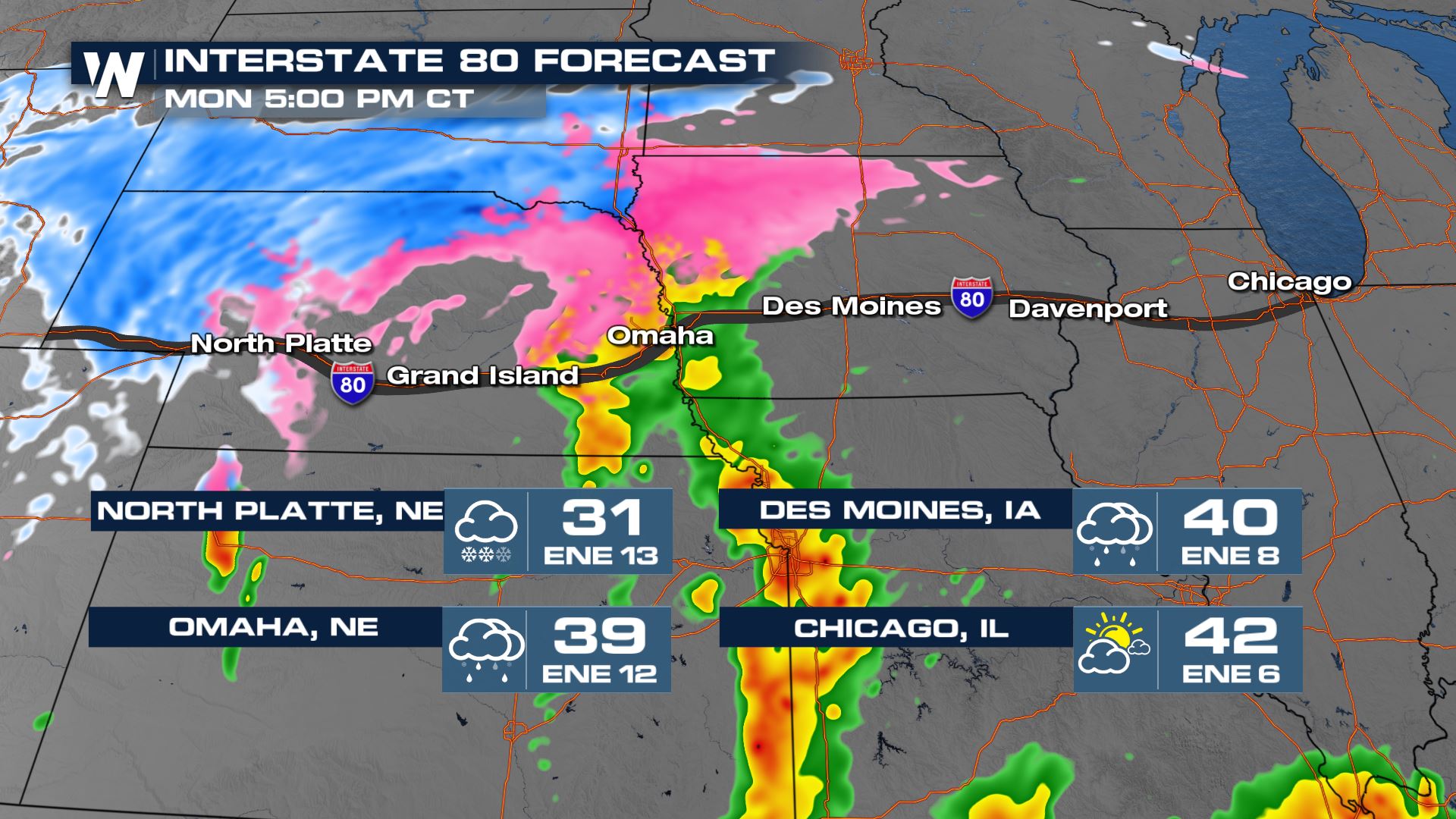 Air Travel Forecast
As a major upper-level system drops in from the west, air travel could be impacted across much of the country Monday, from snow in the north and severe thunderstorms to the south!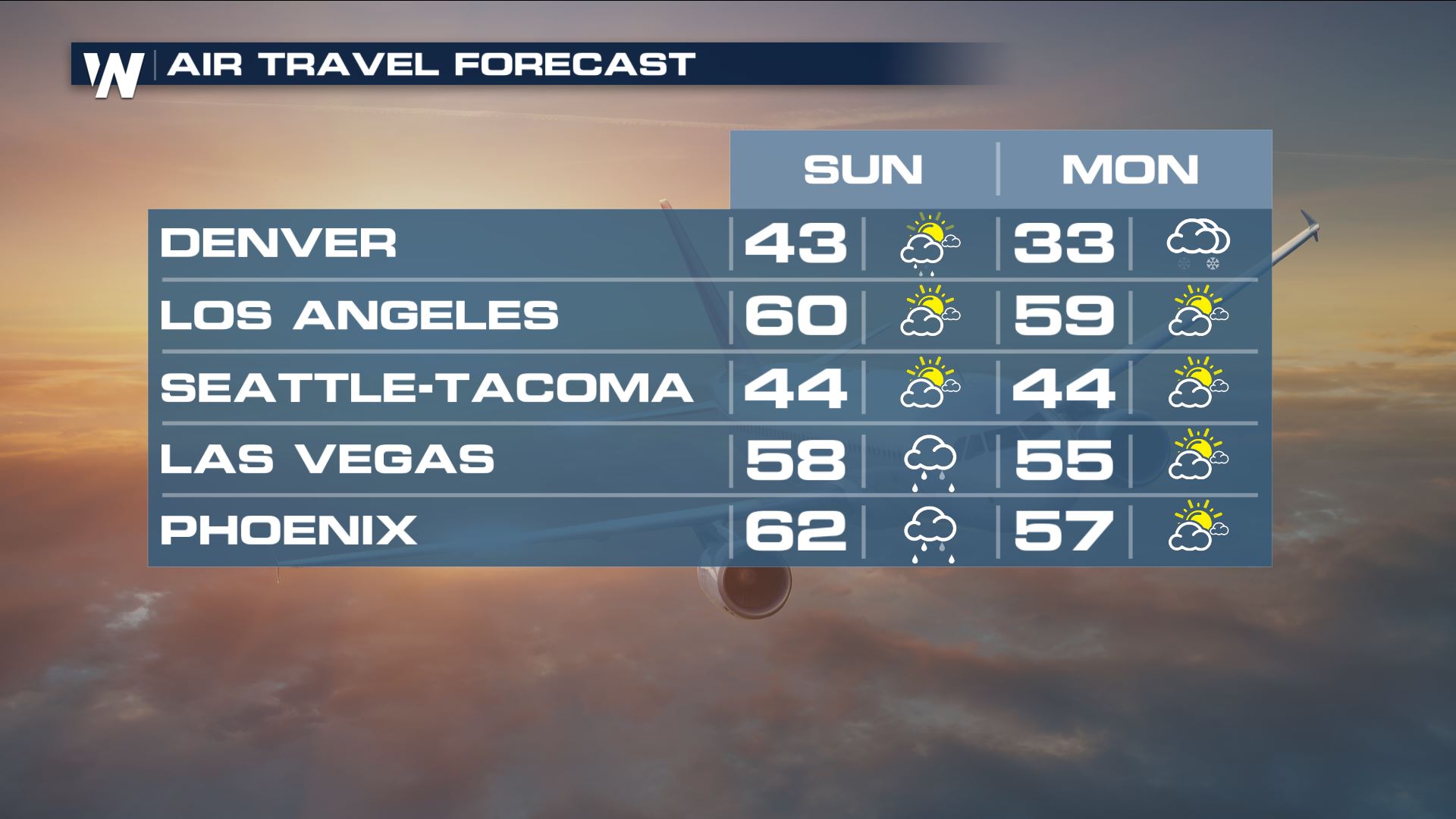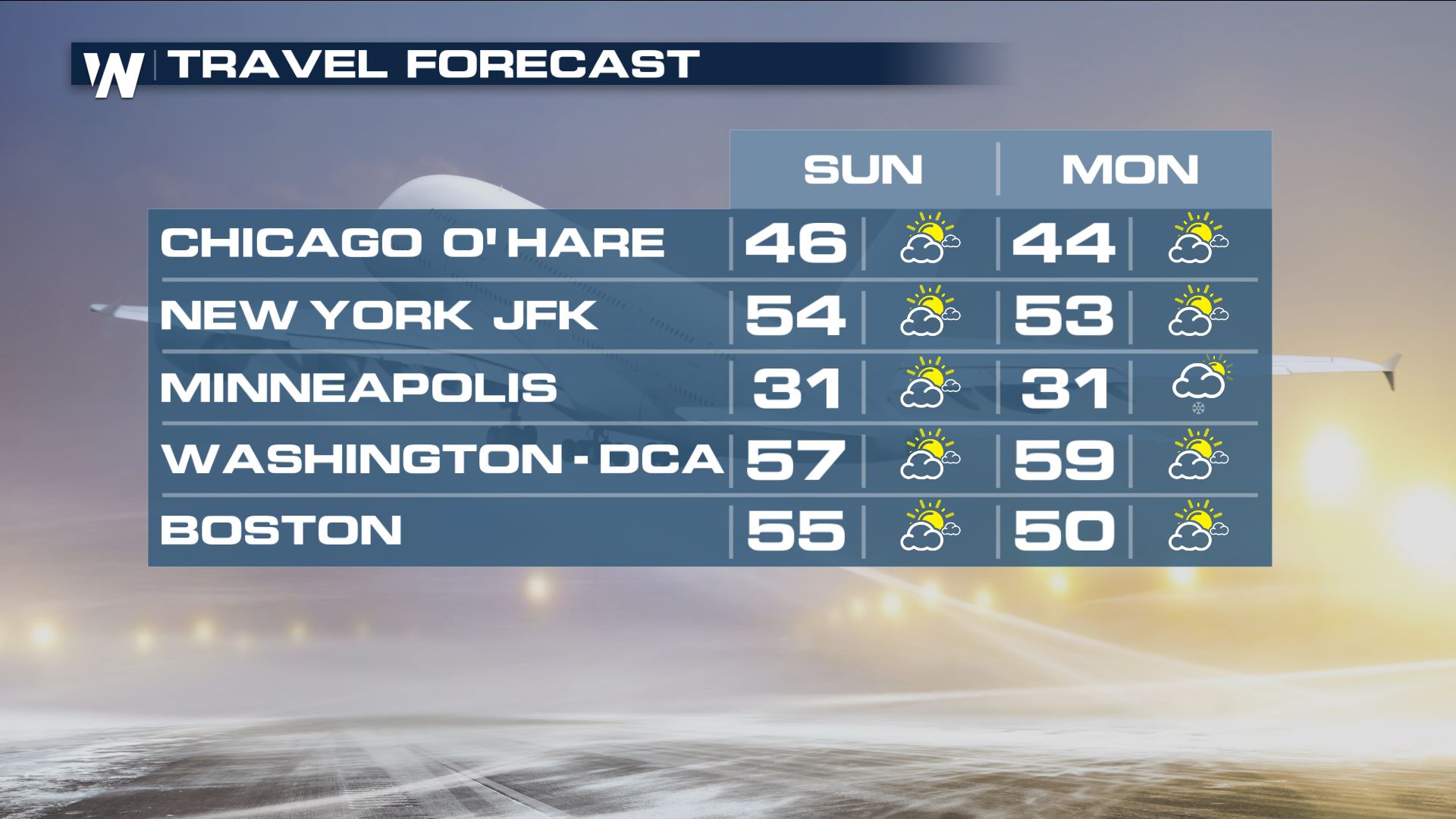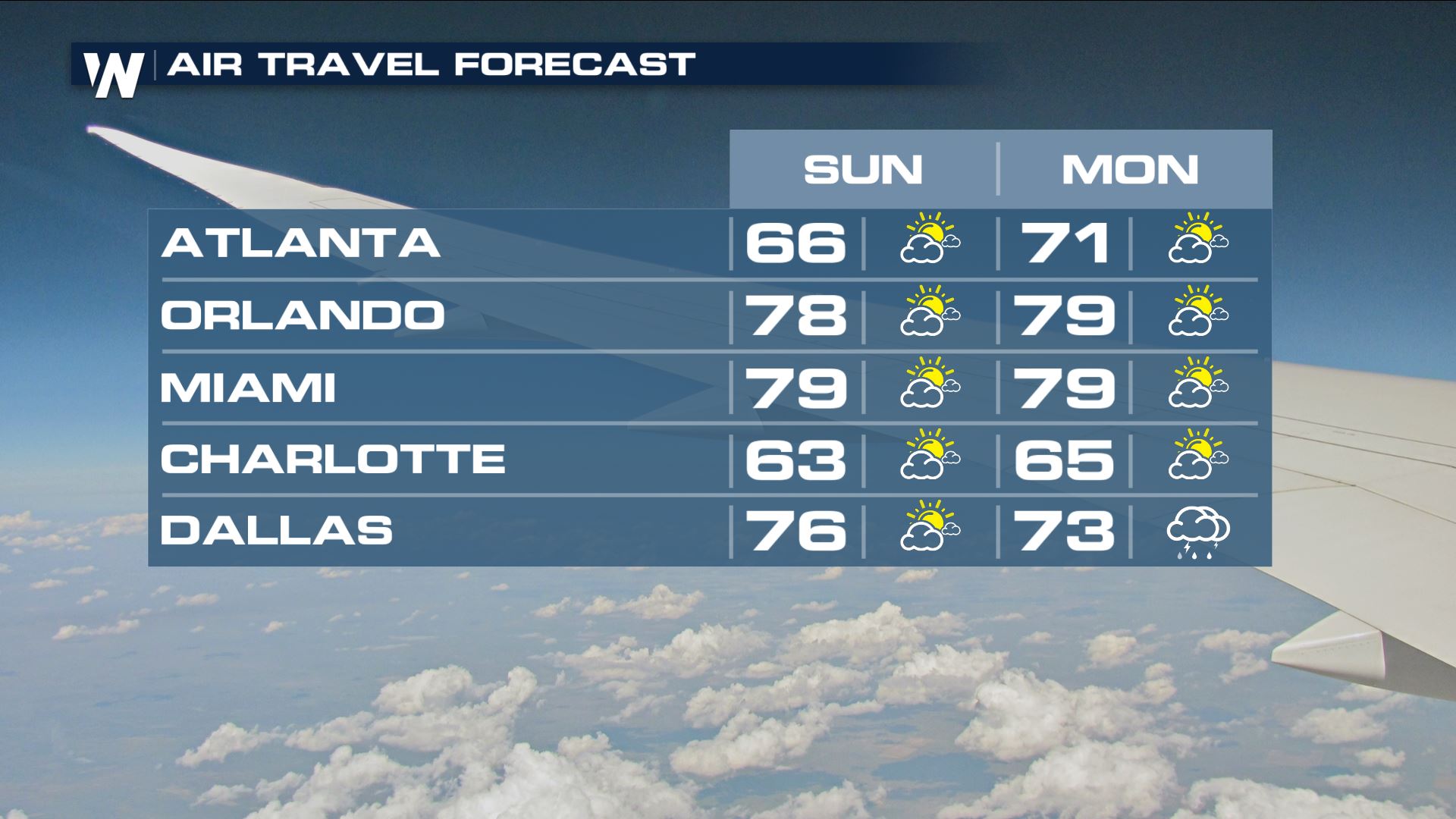 To prepare for smooth travel, be sure to tune into WeatherNation's live forecasts for the latest updates. We're here to help!