Hail the size of tennis balls was falling from the sky across Minnesota Friday.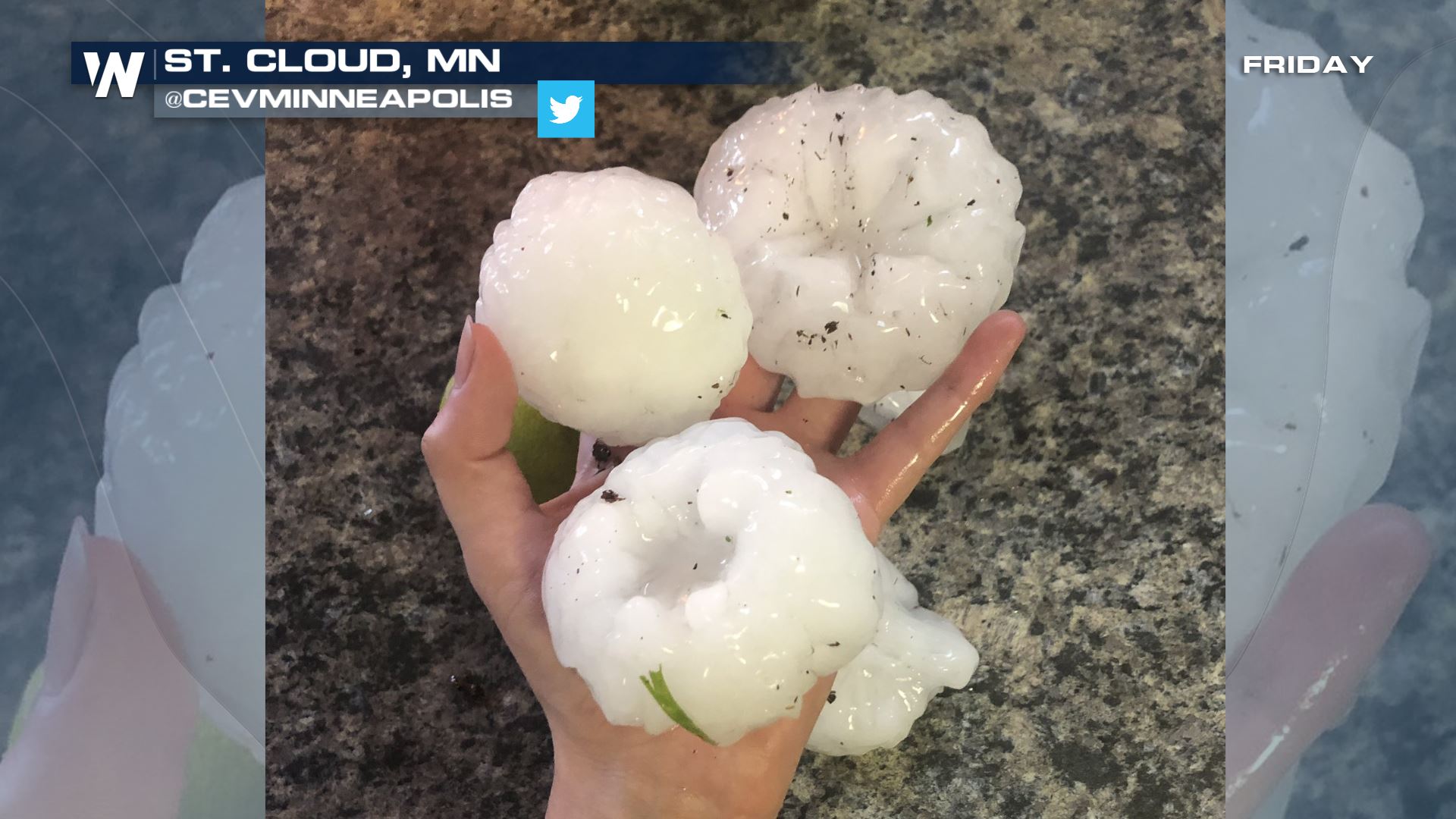 Courtesy Twitter user @CEVMinnesota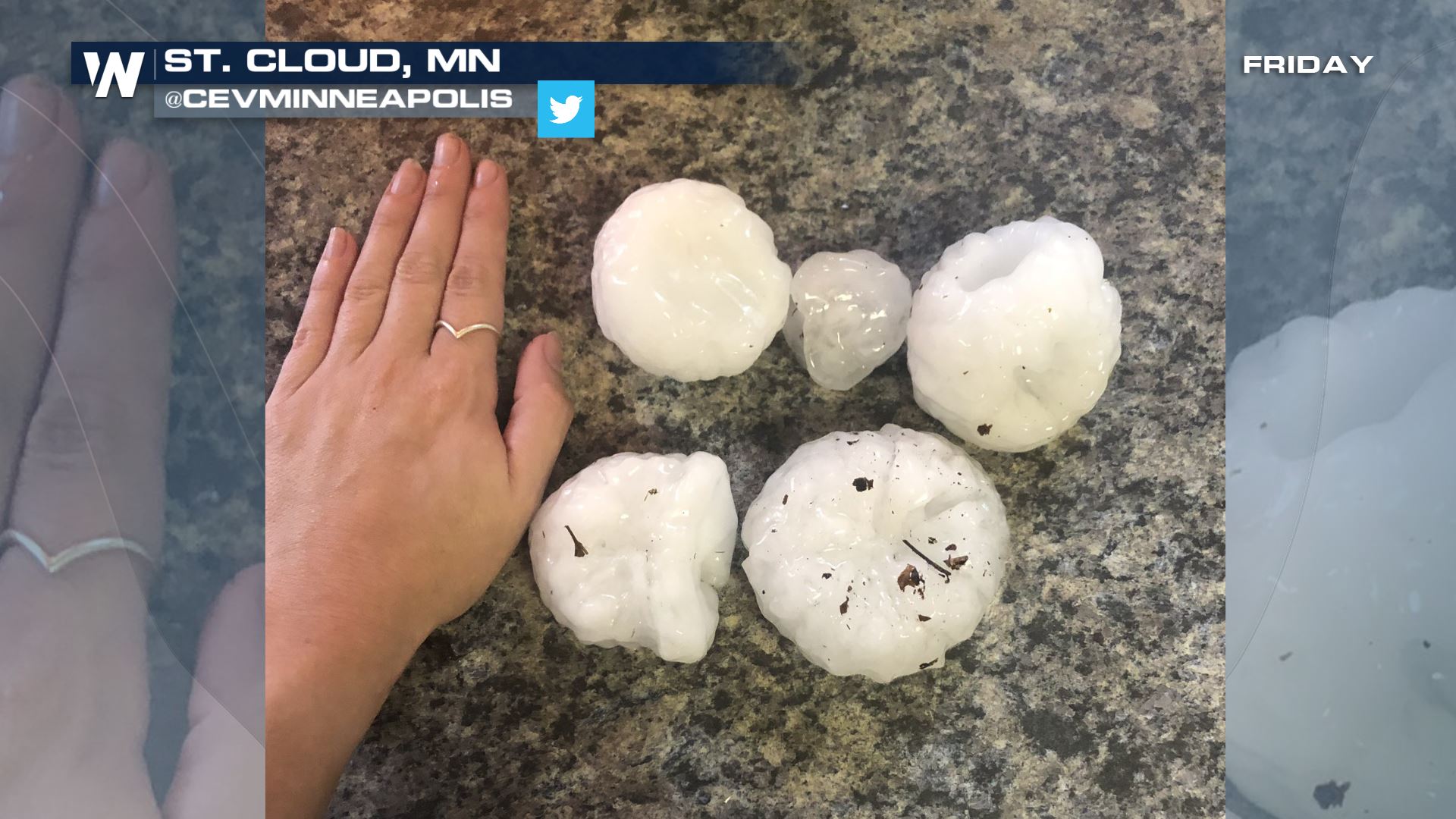 Severe thunderstorms developed along a strong low pressure system near the Canadian and U.S. border. The thunderstorms grew quickly thanks to quickly-rising air referred to as updrafts.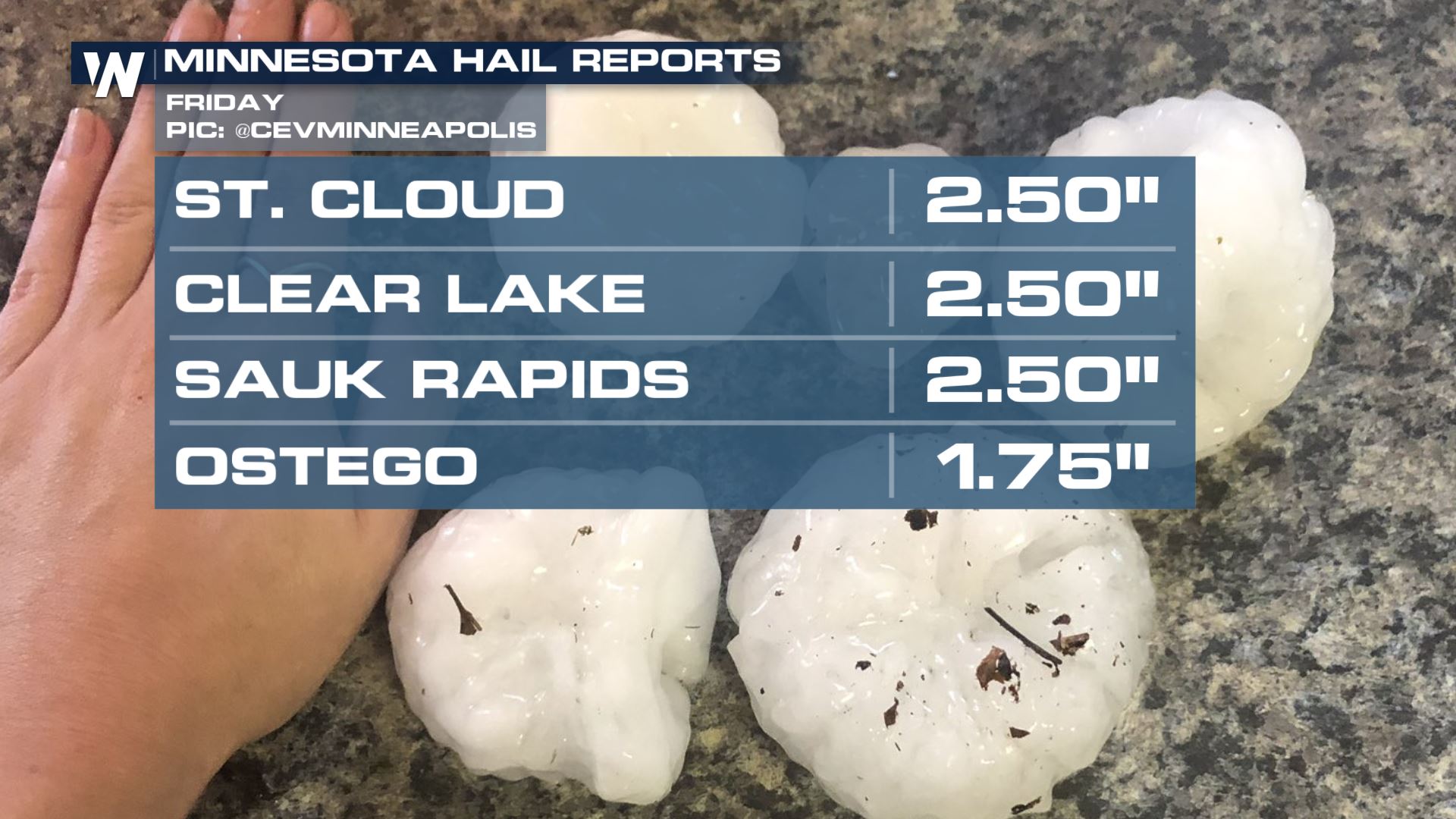 The updrafts within Friday's storms had an estimated speed of 80 miles per hour, rising through the cloud and suspending the hailstones to grow up to baseball-size.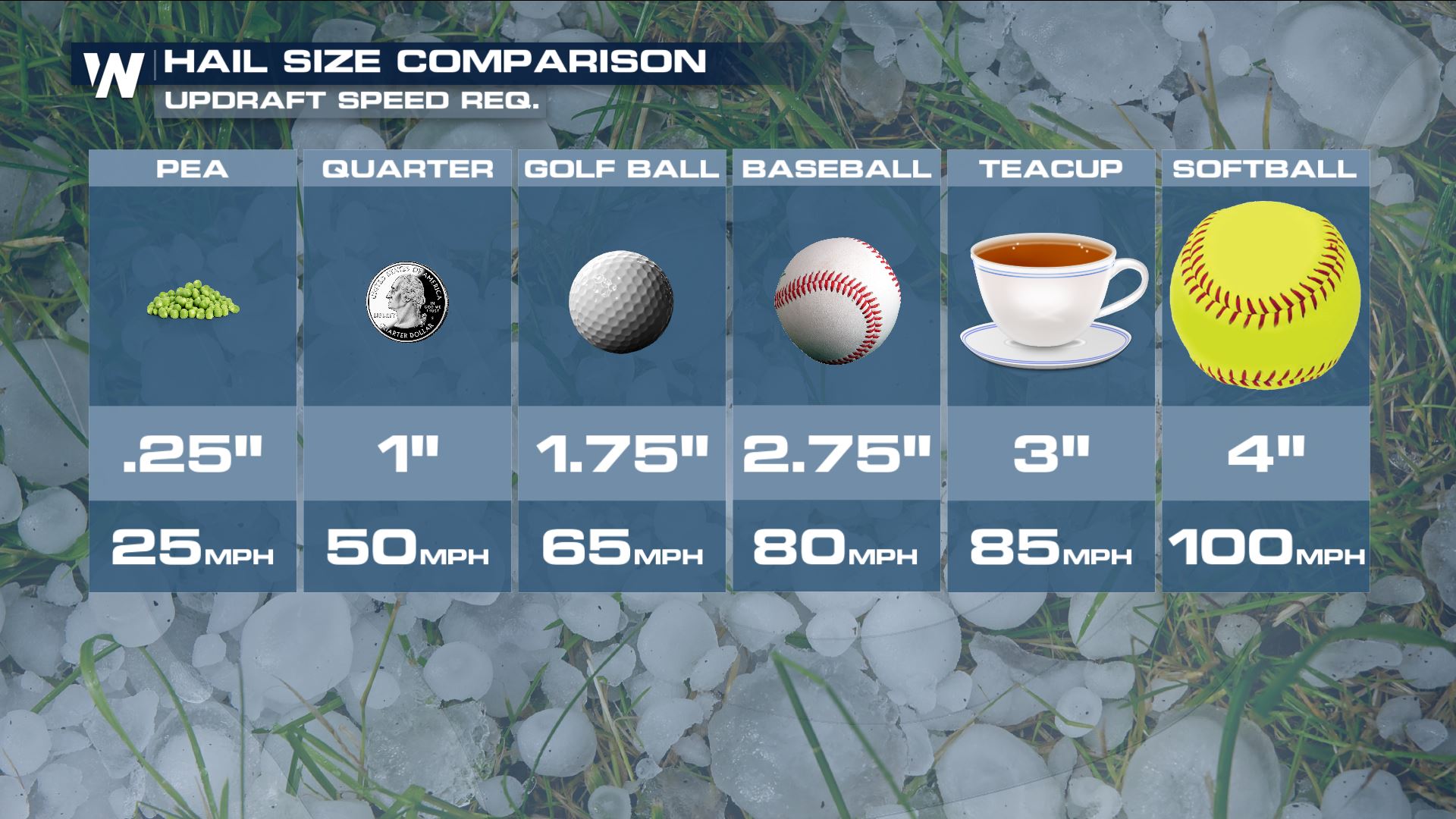 More severe thunderstorms are expected across portions of the Great Lakes and northern Plains this weekend. If a severe thunderstorm warning is issued for your location, realize that the storm may bring the following; 1 inch hail or larger, 58 mph wind or stronger, or a tornado.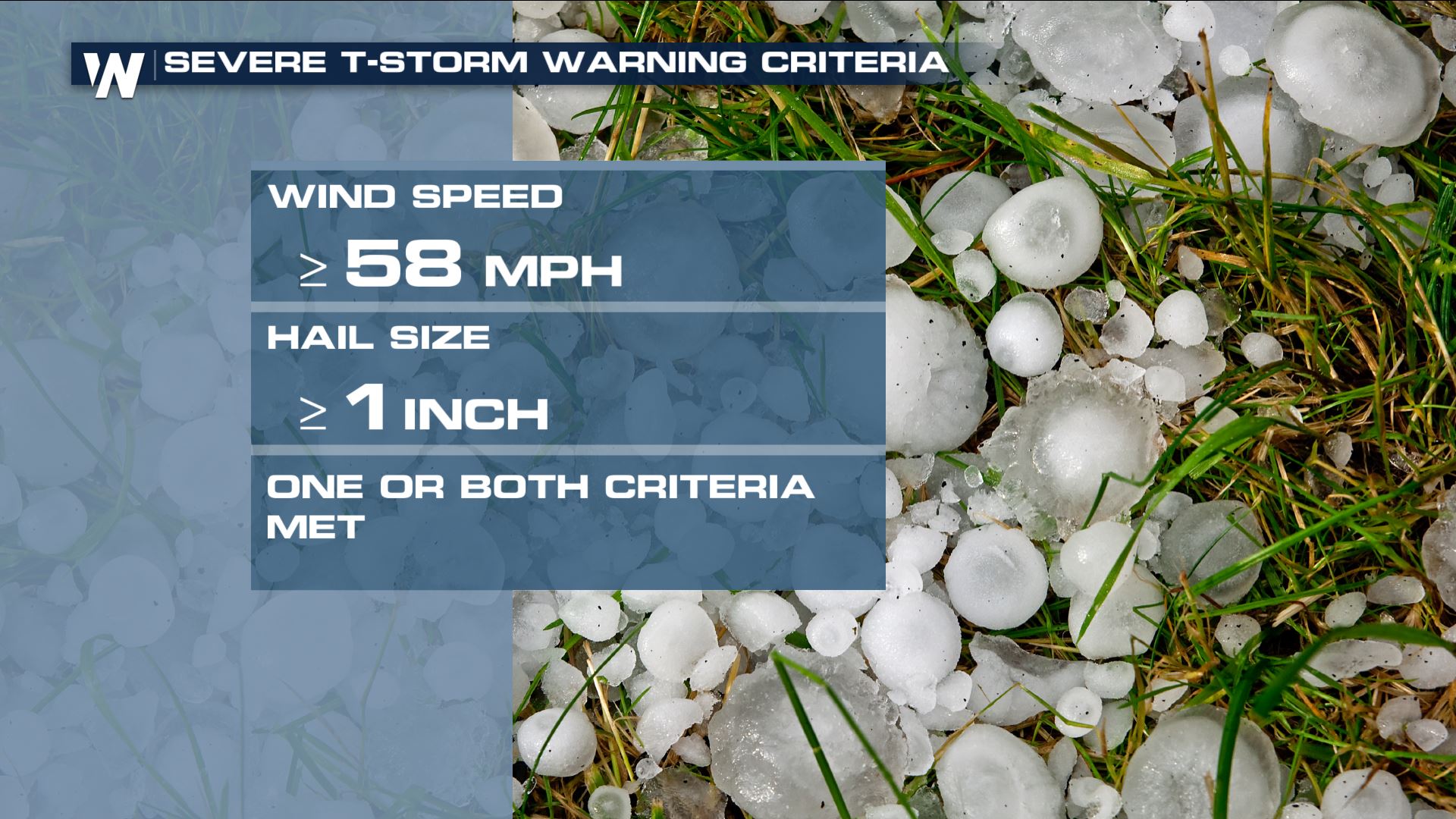 Listen for severe thunderstorm warnings. That means a storm has formed and is approaching your area very soon. If a severe thunderstorm watch is issued for your location, it means that dangerous weather is possible within the next several hours. The watch gives you a heads up, but the warning means take action now! For WeatherNation, Meteorologist Steve Glazier