Hailstones up to the size of tea cups wailed on Texas Friday, up to three inches in diameter and coming down at dangerous speeds from above. These hailstones were most numerous in southwest Texas and the hail threat is not over quite yet.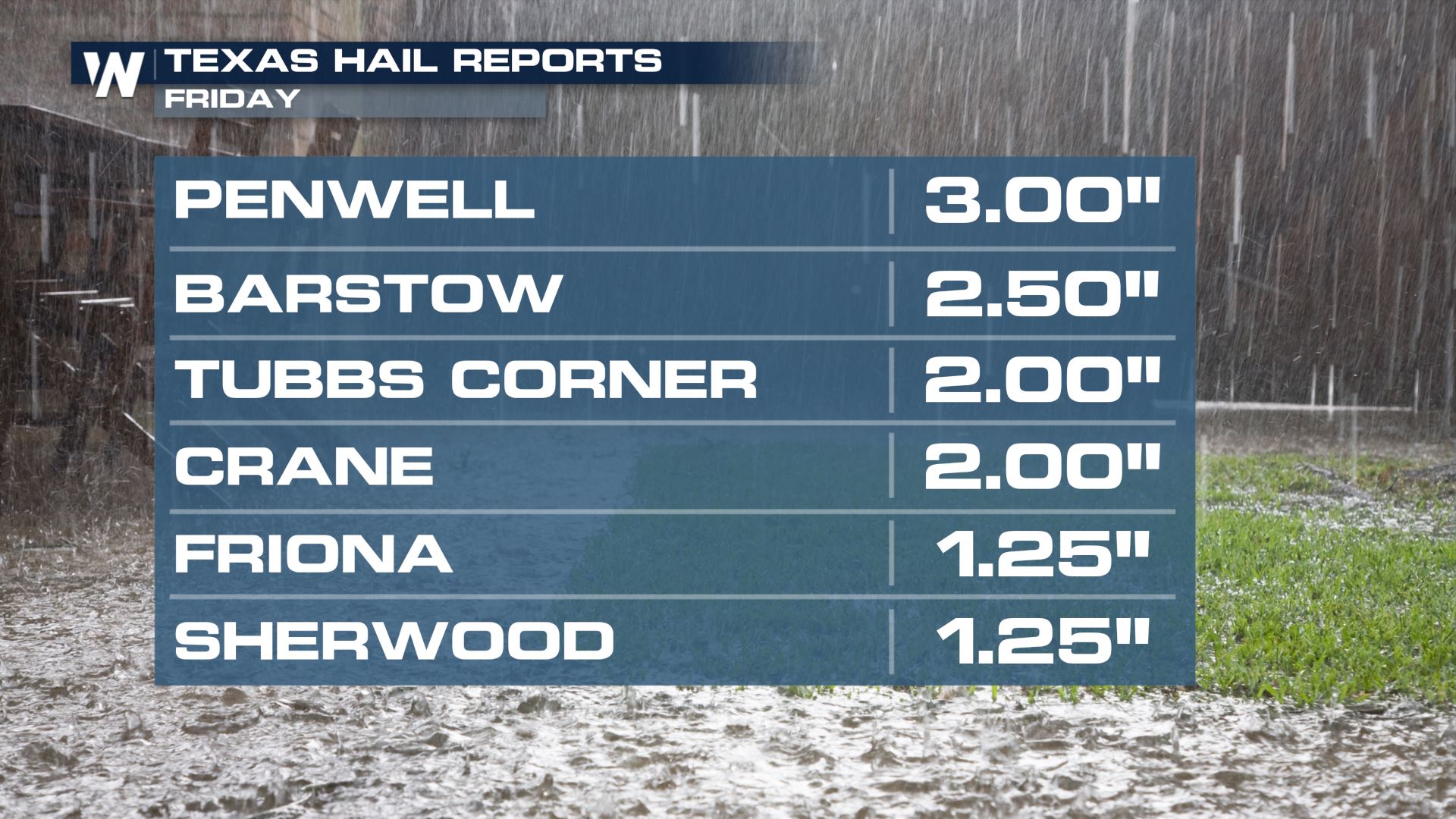 Through the rest of Saturday,
the highest hail threat will be across southeast Colorado
and the panhandles of Oklahoma and Texas.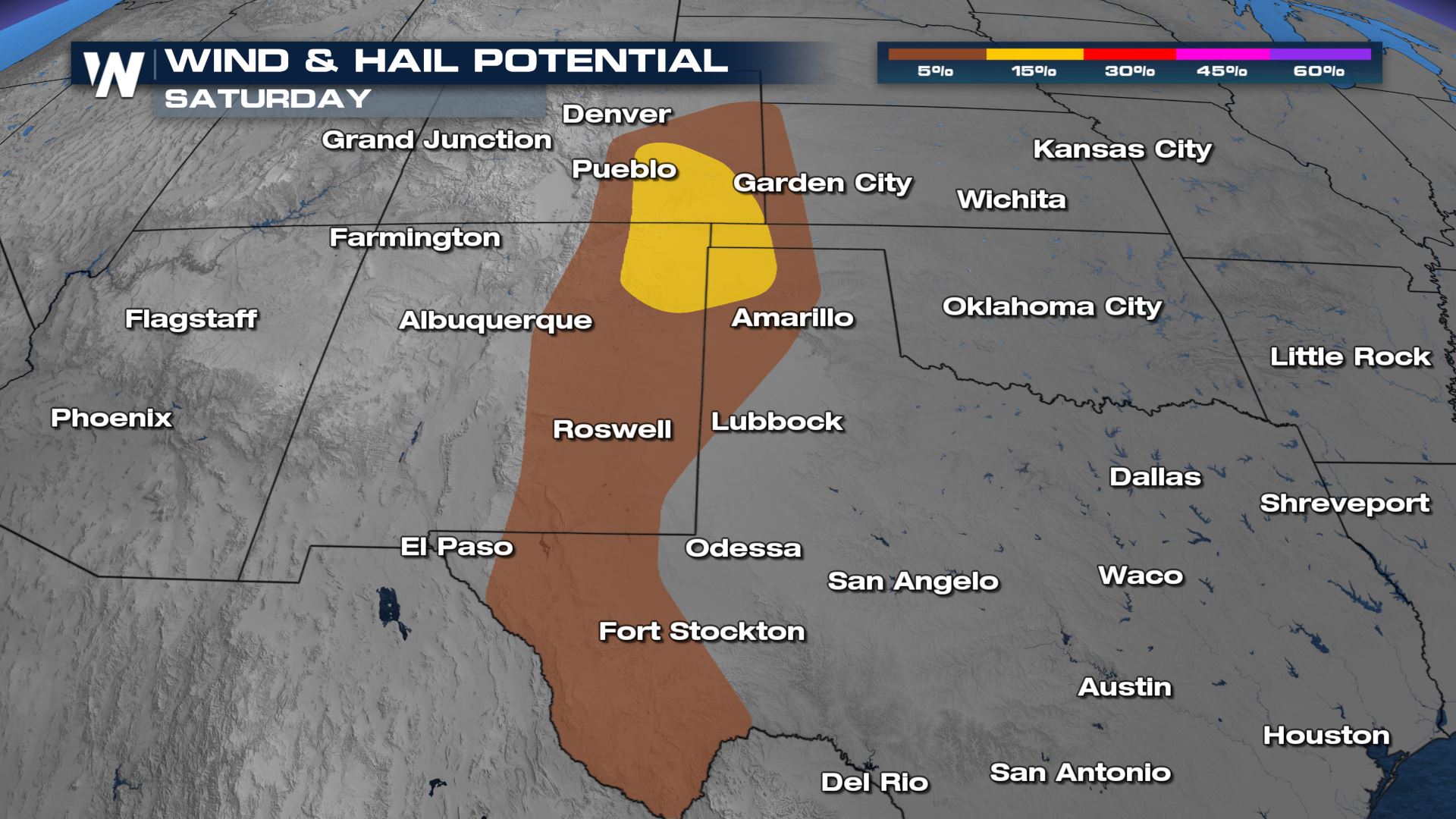 On Sunday, the hail threat will return to more of Texas.
As a reminder, a severe thunderstorm warning means that a storm has formed and could carry 1"-thick hail (or larger) and/or 58 mph winds or stronger.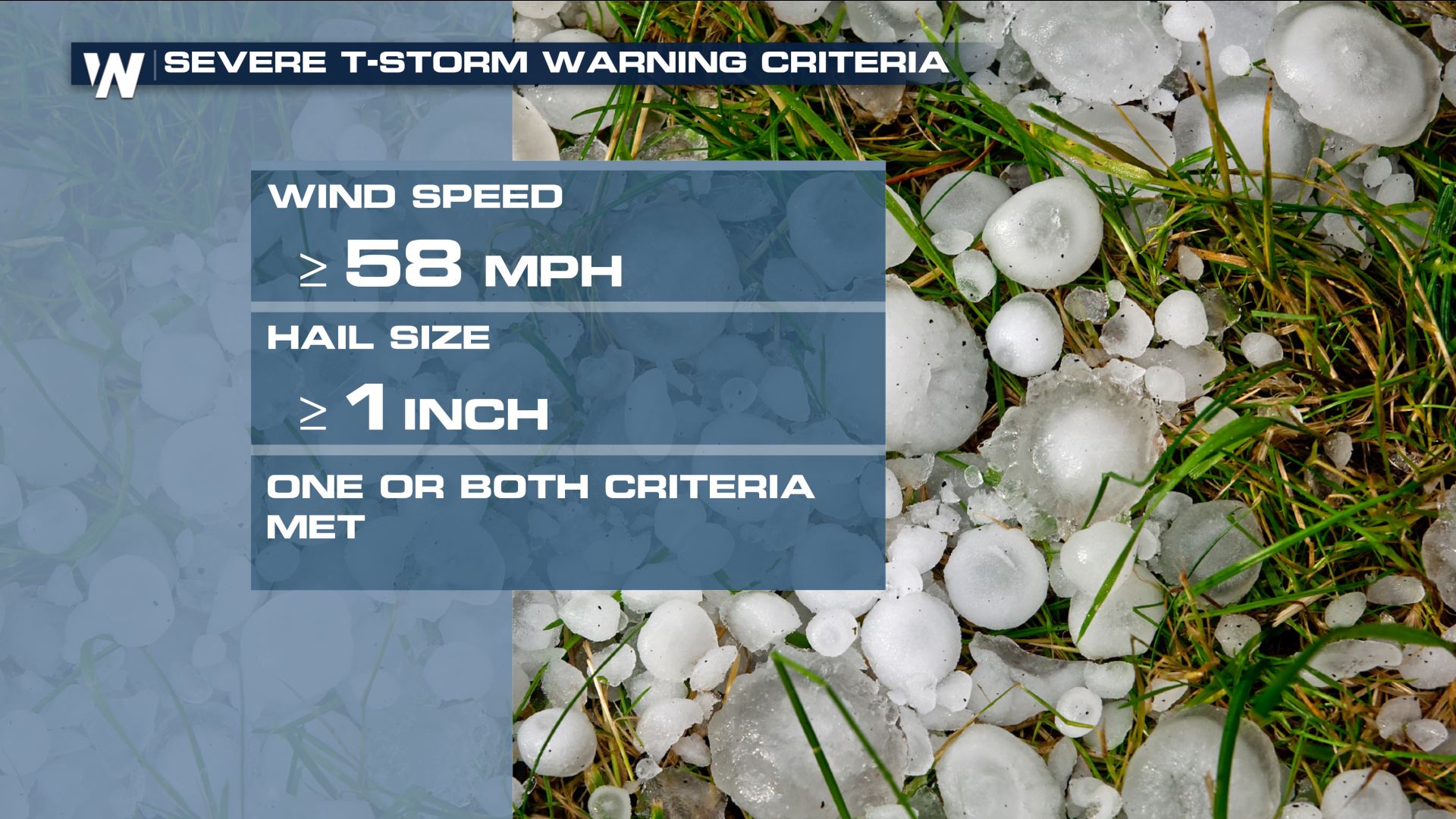 Stay with us on WeatherNation as we cover the severe weather threat.