As major Hurricane Barbara continues to churn in the Pacific, forecast models are hinting at a weakening in strength over the next few days. As Barbara moves to the northwest, it will move over colder Pacific waters that will likely cut off it's fuel source, i.e. warm tropical water. Barbara will also enter an area of stronger wind shear, that will break apart the storm and continue the weakening process.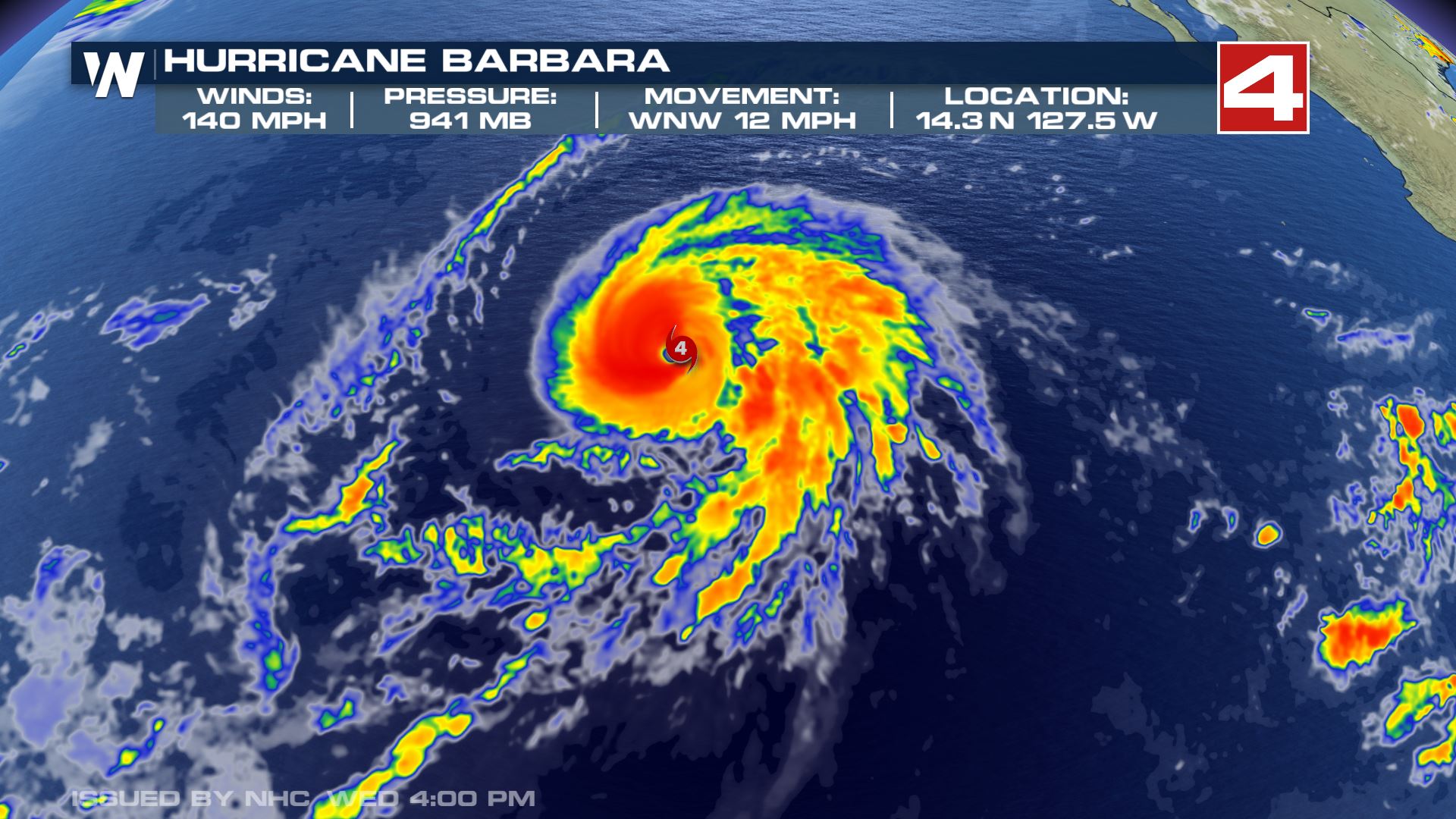 Here is the anticipated storm track through early Monday morning. Barbara likely takes a more westerly turn by Friday afternoon, heading somewhat towards Hawaii and weakening along it's way. By late Friday night and into early Saturday, forecast models have Barbara downgrading to a tropical storm, and continuing to weakening into a depression by Sunday.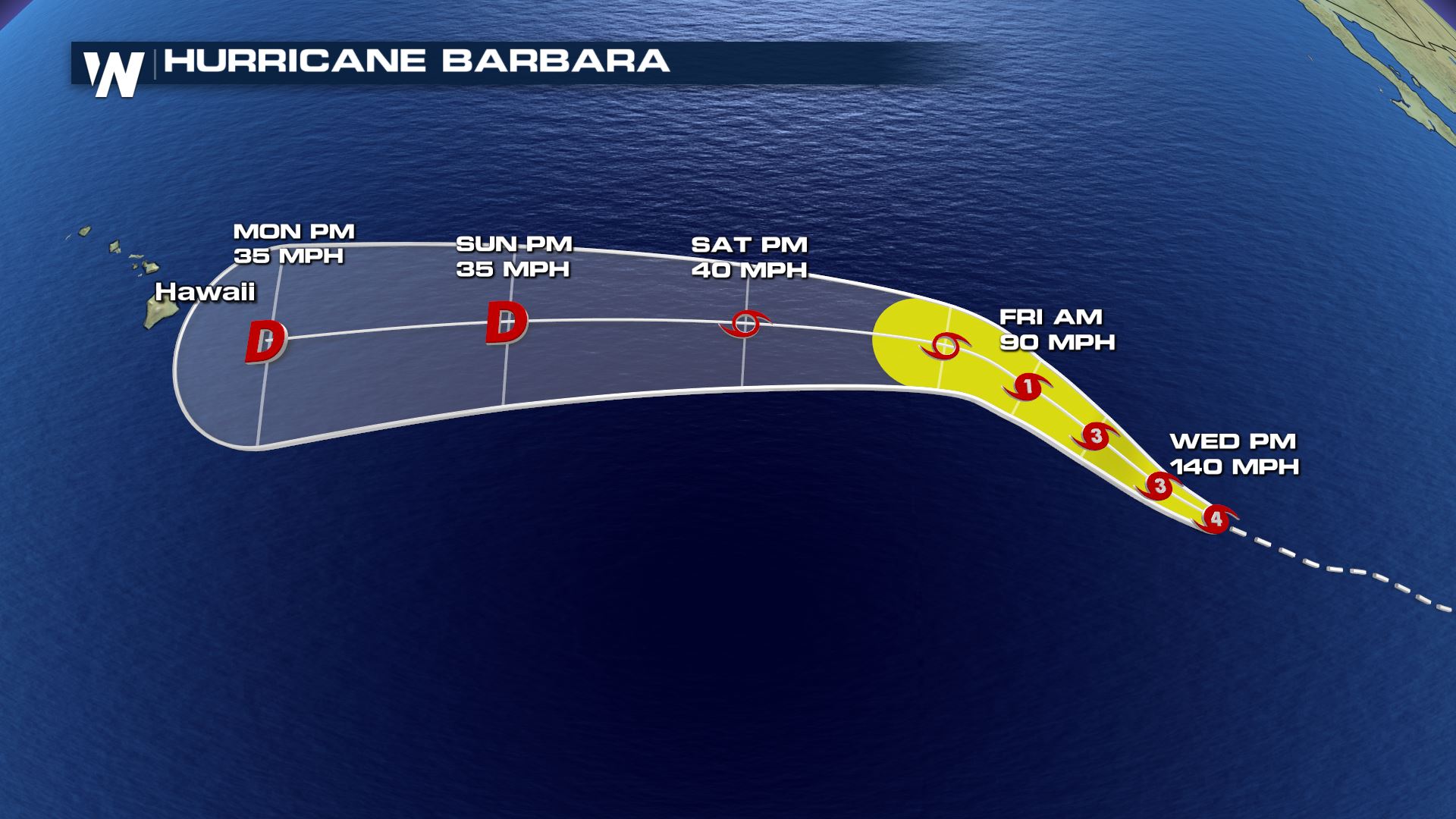 This model is known as a spaghetti plot, utilizing numerous forecast models to interpret where Barbara may track. The majority of models are hinting at a movement towards Hawaii, however likely just a tropical wave by early next week. So the islands may experience some stormy weather into next week if the models verify.
There is another area of interest on the heels of Barbara that may possibly form into the next named storm over the next few days.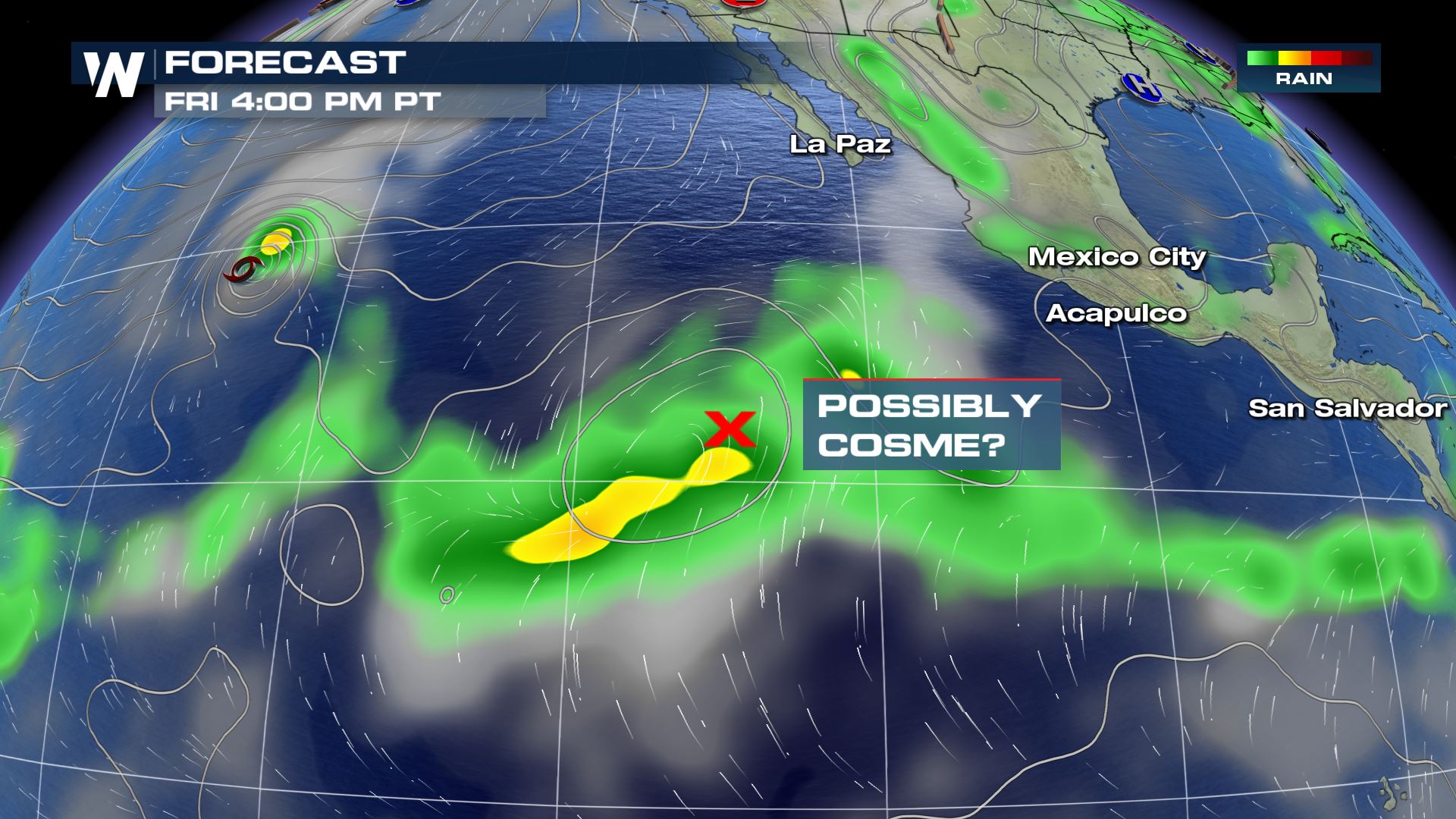 It has a high likelihood of development, with the same general storm movement as Barbara does.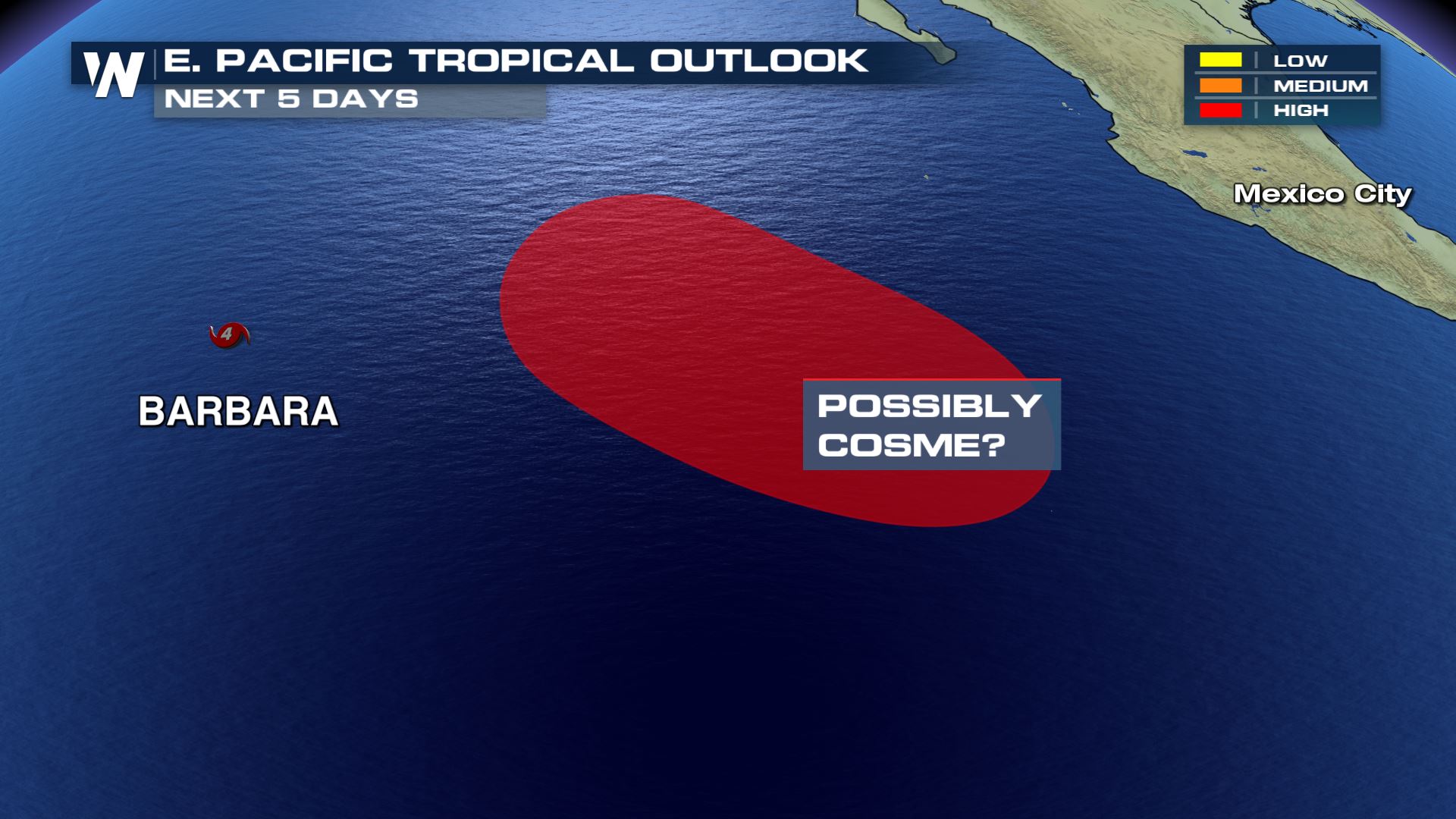 If we do see strengthening, the next storm would be named Cosme, the third named storm of the Pacific season.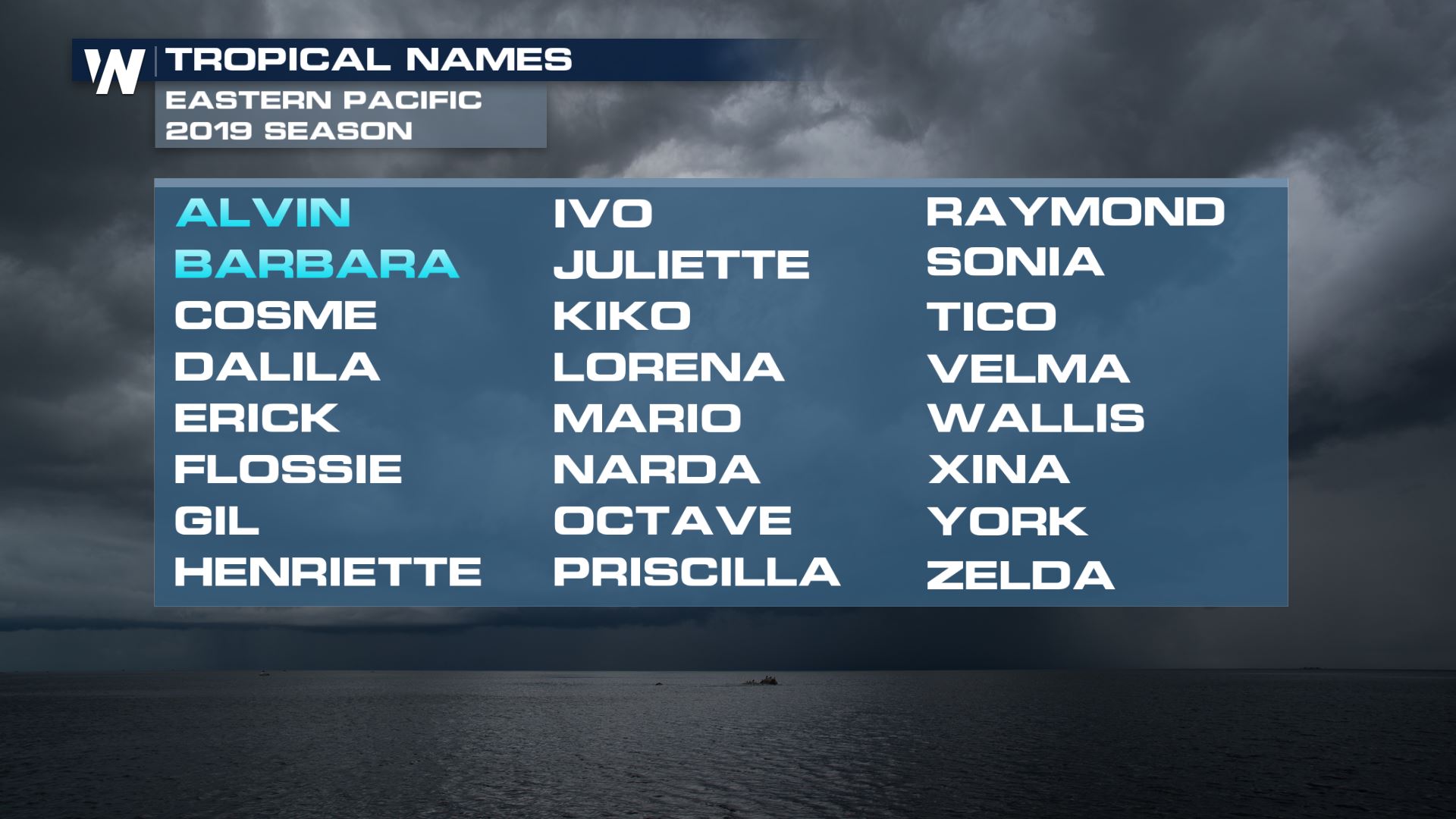 Stay tuned to WeatherNation for updated models and any changes to the forecast!
Meteorologist Greg Rule