After forming into a tropical depression and strengthening to a tropical storm on Friday, Rick reached hurricane strength Saturday and made landfall as a category 2 hurricane early this morning (Monday). Hurricane warnings and tropical storm warnings remain in effect between Manzanillo and Acapulco.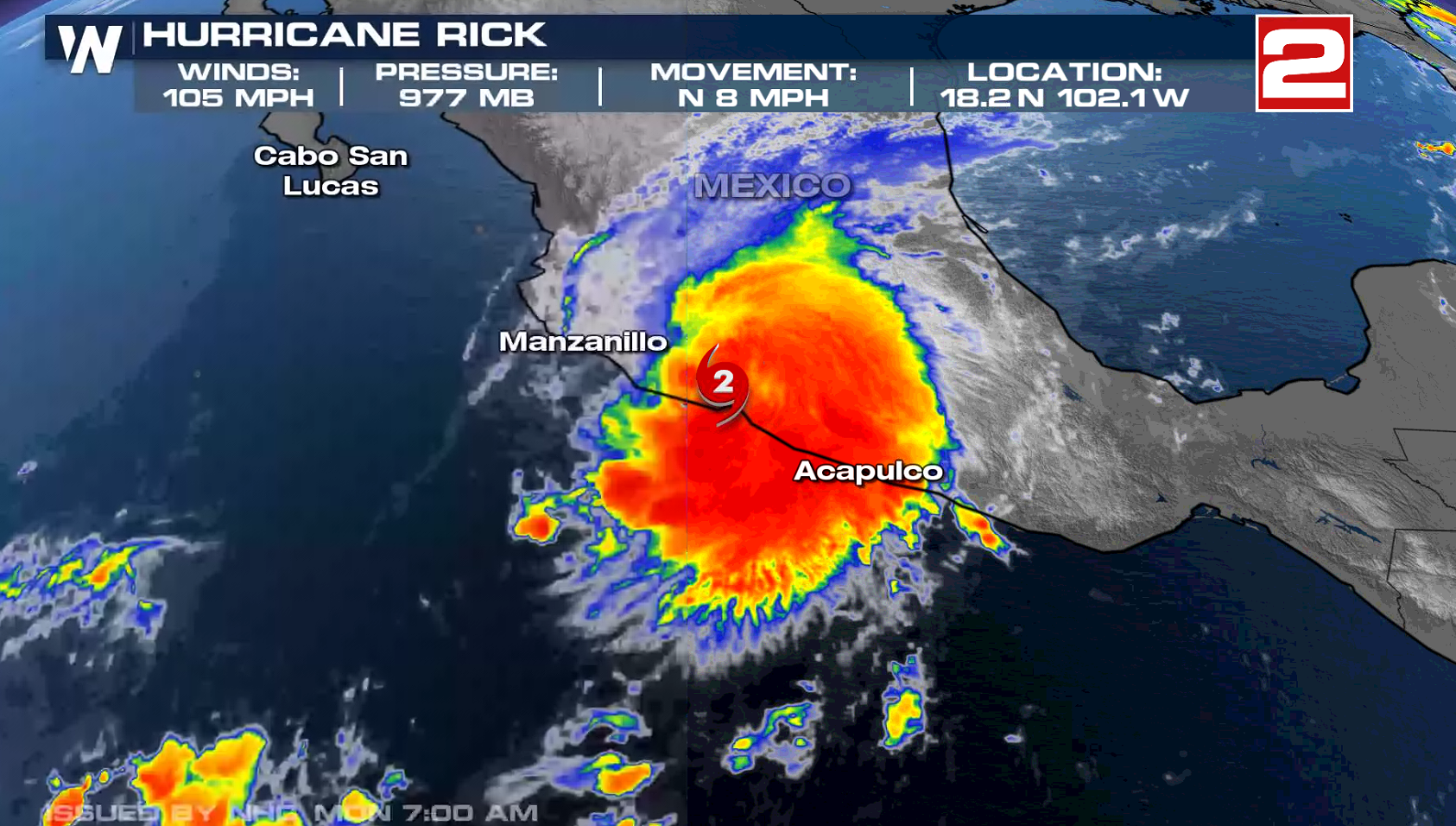 Rick will gradually weaken as it moves through Mexico. The storm will likely lose tropical characteristics on Tuesday.
WeatherNation Field Correspondent Josh Morgerman is in Mexico covering Hurricane Rick. Join us for our team coverage as we check in with Josh about the conditions the next couple of days. Here are a few of his posts on social media: https://twitter.com/iCyclone/status/1452017298022281216 https://twitter.com/iCyclone/status/1452023584201887746
Forecast
Heavy rain will continue to fall across central and western Mexico as Rick slowly moves inland. Even as the storm weakens, impacts will include strong winds, heavy surf, storm surge, and intense rainfall. Flash flooding will be a concern along with downed trees and powerlines.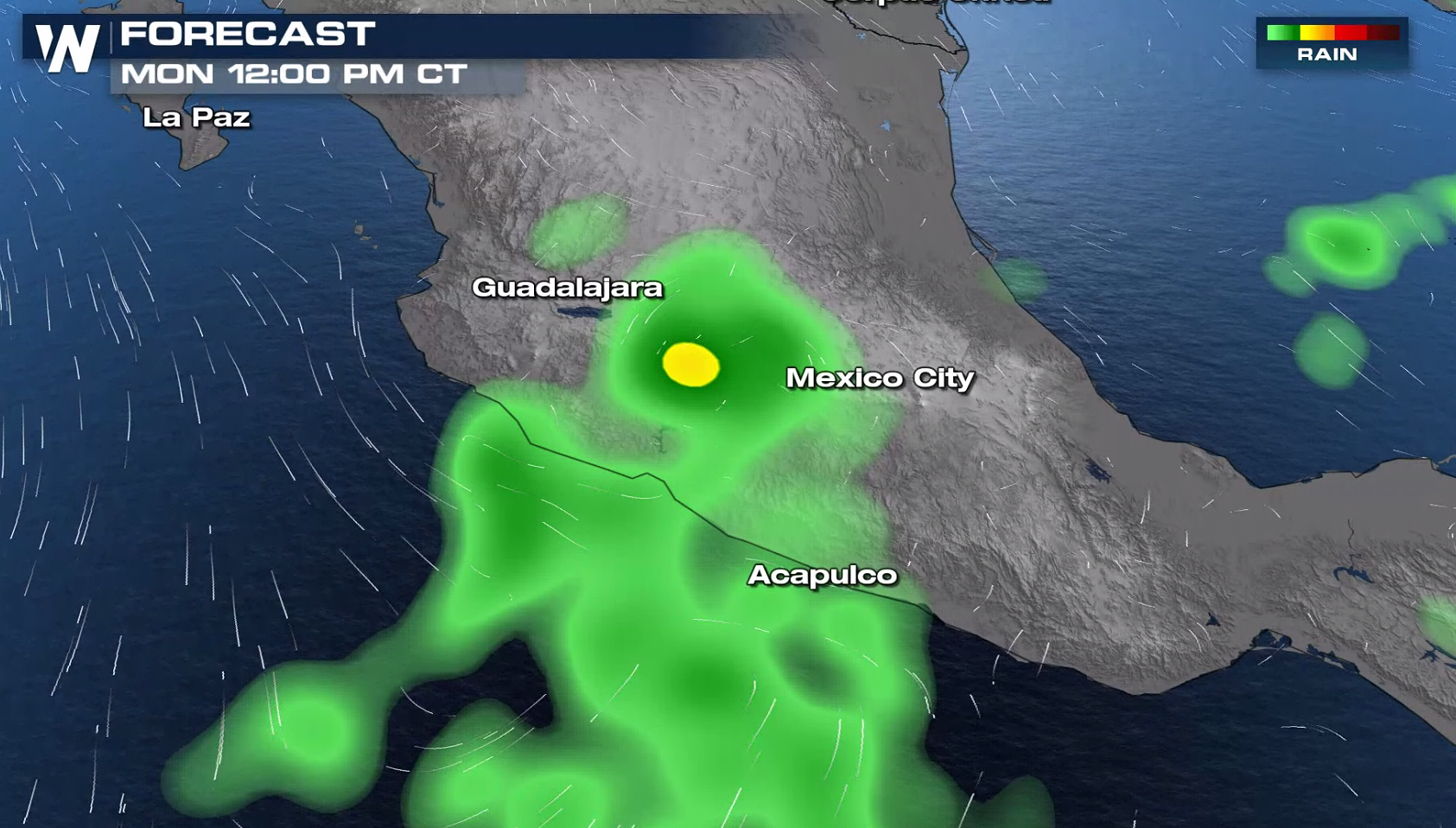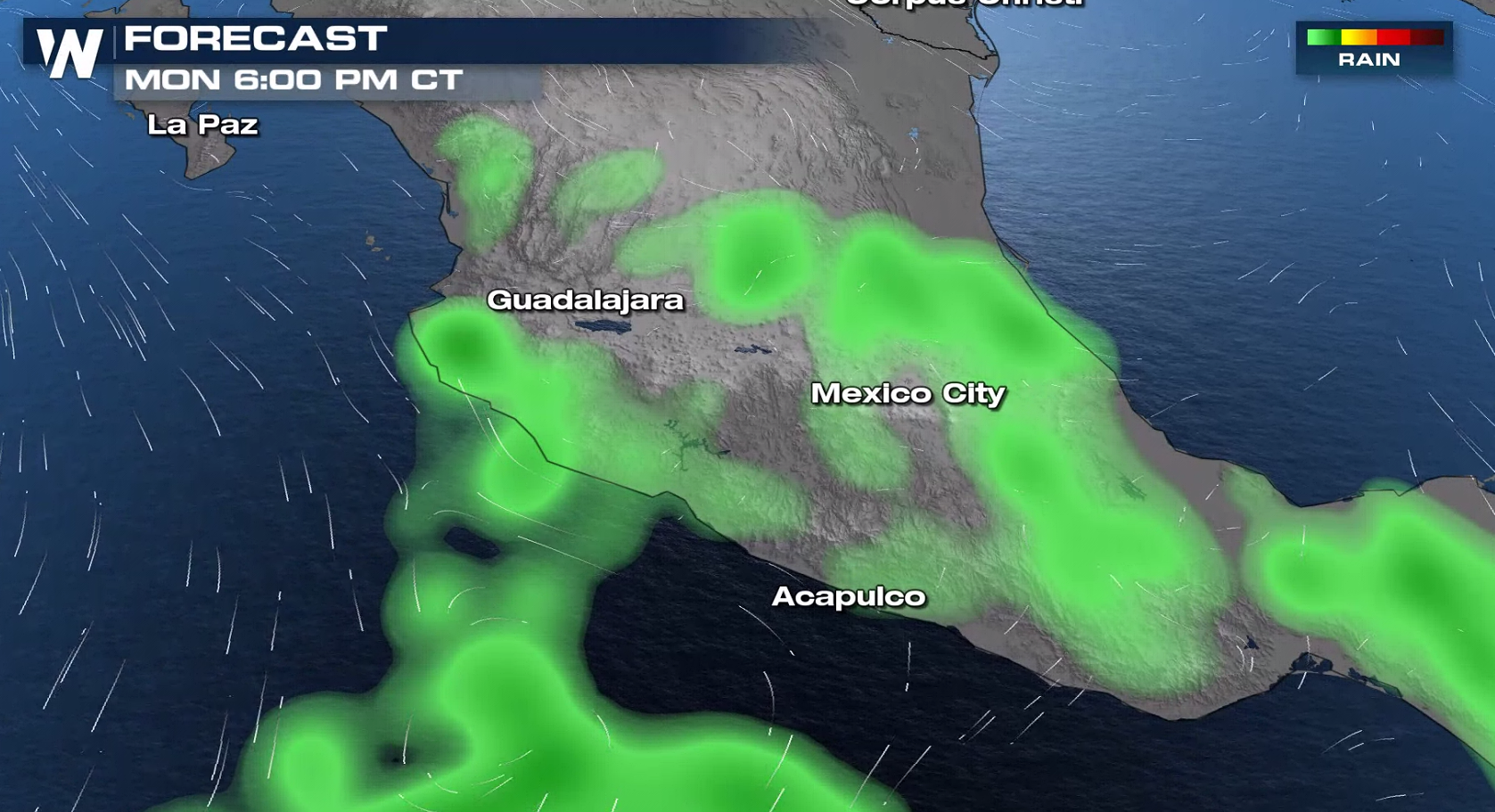 Rick will weaken further into Tuesday, likely losing a low level circulation and defined center. Scattered storms will still produce heavy rain.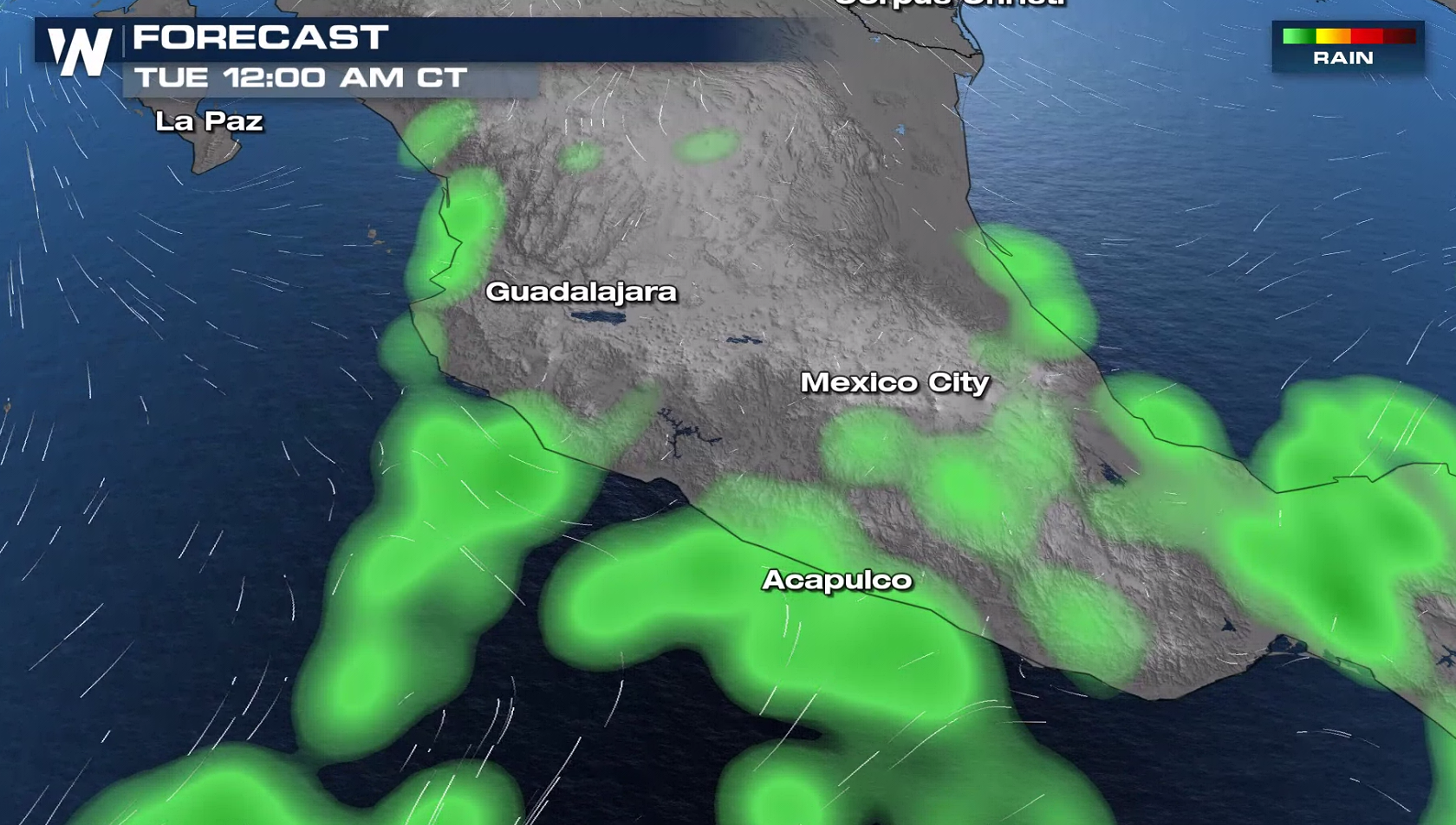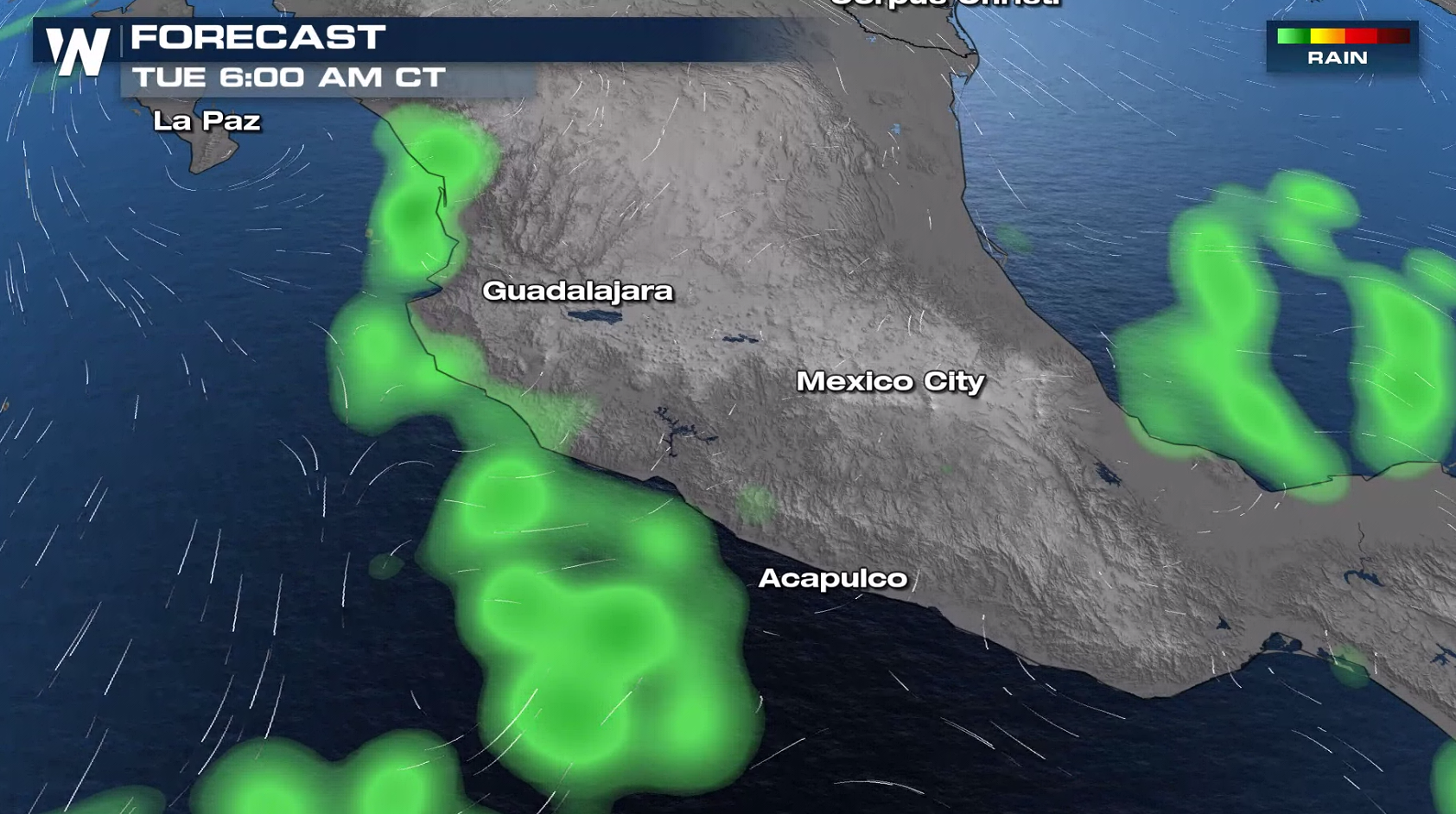 Rainfall totals of 5-10 inches are expected, with isolated totals surpassing 15 inches. This will likely produce flash flooding and mudslides.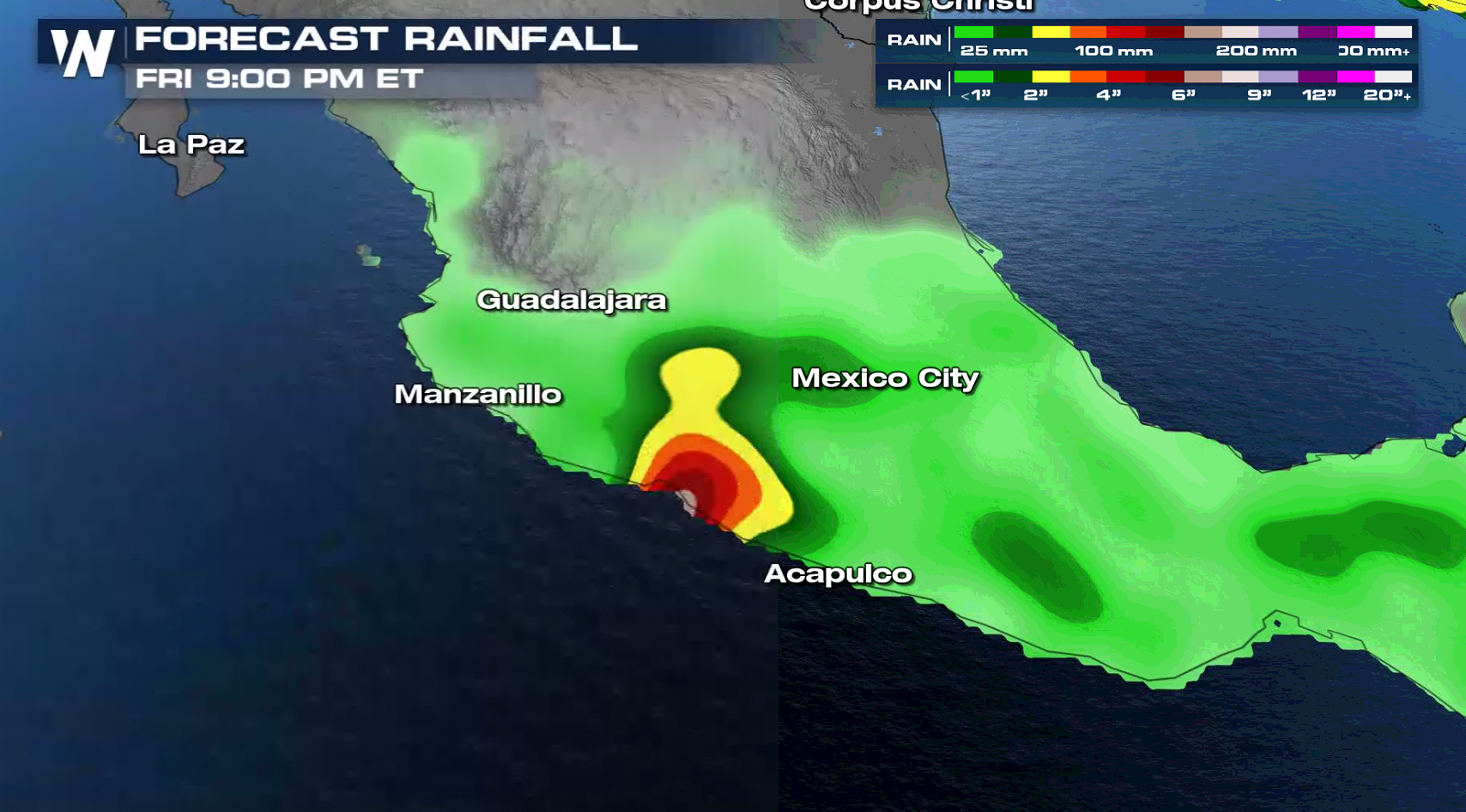 Stay tuned to WeatherNation for the latest updates on this tropical system.