Michael is churning max sustained winds at 70 mph and moving north at 7 mph into the Gulf of Mexico. Michael is expected to become a hurricane later today as winds are very close to hurricane strength.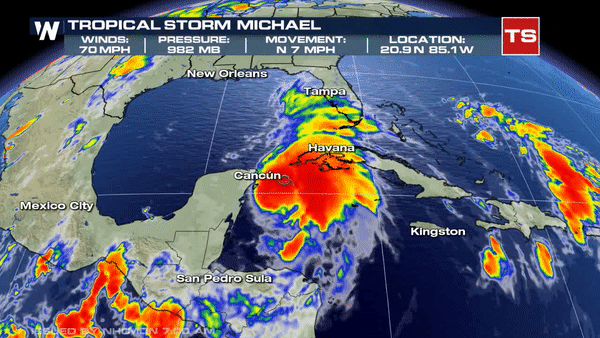 Clockwise flow around a dominant area of high pressure just off the eastern seaboard will help to steer this system towards the Central and Eastern Gulf by mid-week.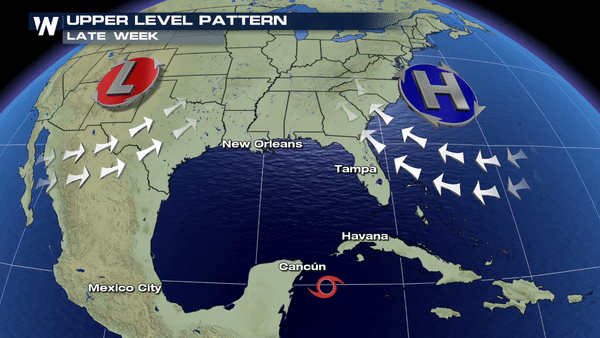 The environment in the Gulf of Mexico remains ripe for further cyclone development with warm ocean temperatures and light winds.  This is why the forecast, unfortunately, looks favorable for additional strengthening over the next 72 hours.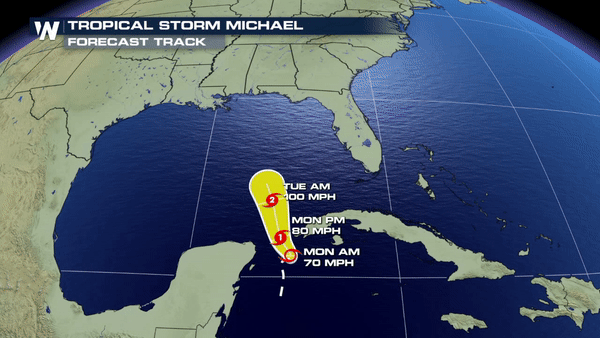 Tropical Alerts are now in effect for a good portions of the Central and Eastern Gulf ahead of Michael.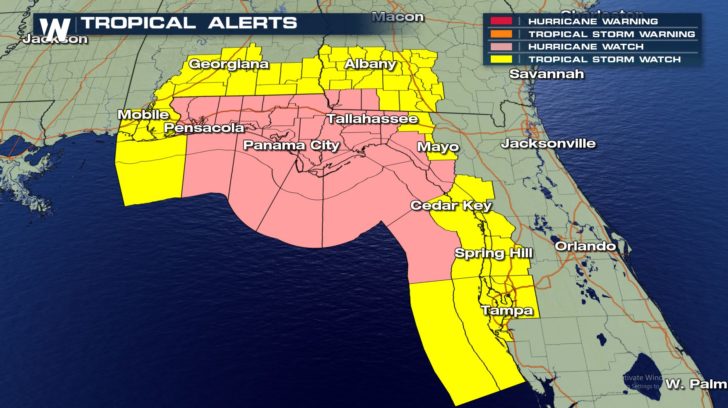 Parts of South Florida already getting some outer rain bands associated with Michael. Period of rain will continue for the Keys and Florida Straits today yielding 2-4" of additional rainfall amounts.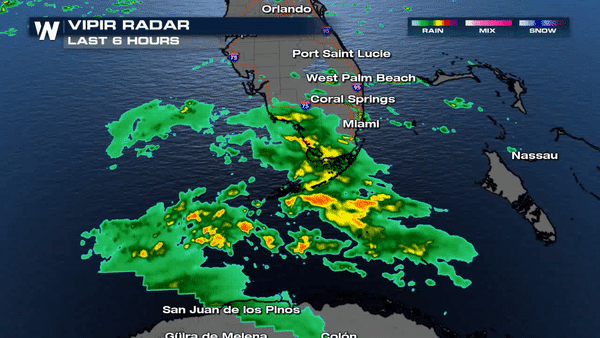 We will continue to update you online and on-air for the latest on Michael Meteorologist Merry Matthews