A messy system is hitting the Great Lakes and Midwest bringing the potential of heavy rain, snow, and a significant ice threat around northern and central Michigan (above). This will be a quick-moving system, producing snow and ice showers for the Great Lakes region today only. The storm system then pushes into the Northeast tonight into Wednesday with a drier and winder day expected by Wednesday
The heaviest snow will be for SW Wisconsin and the U.P. of Michigan with most other areas seeing rainfall.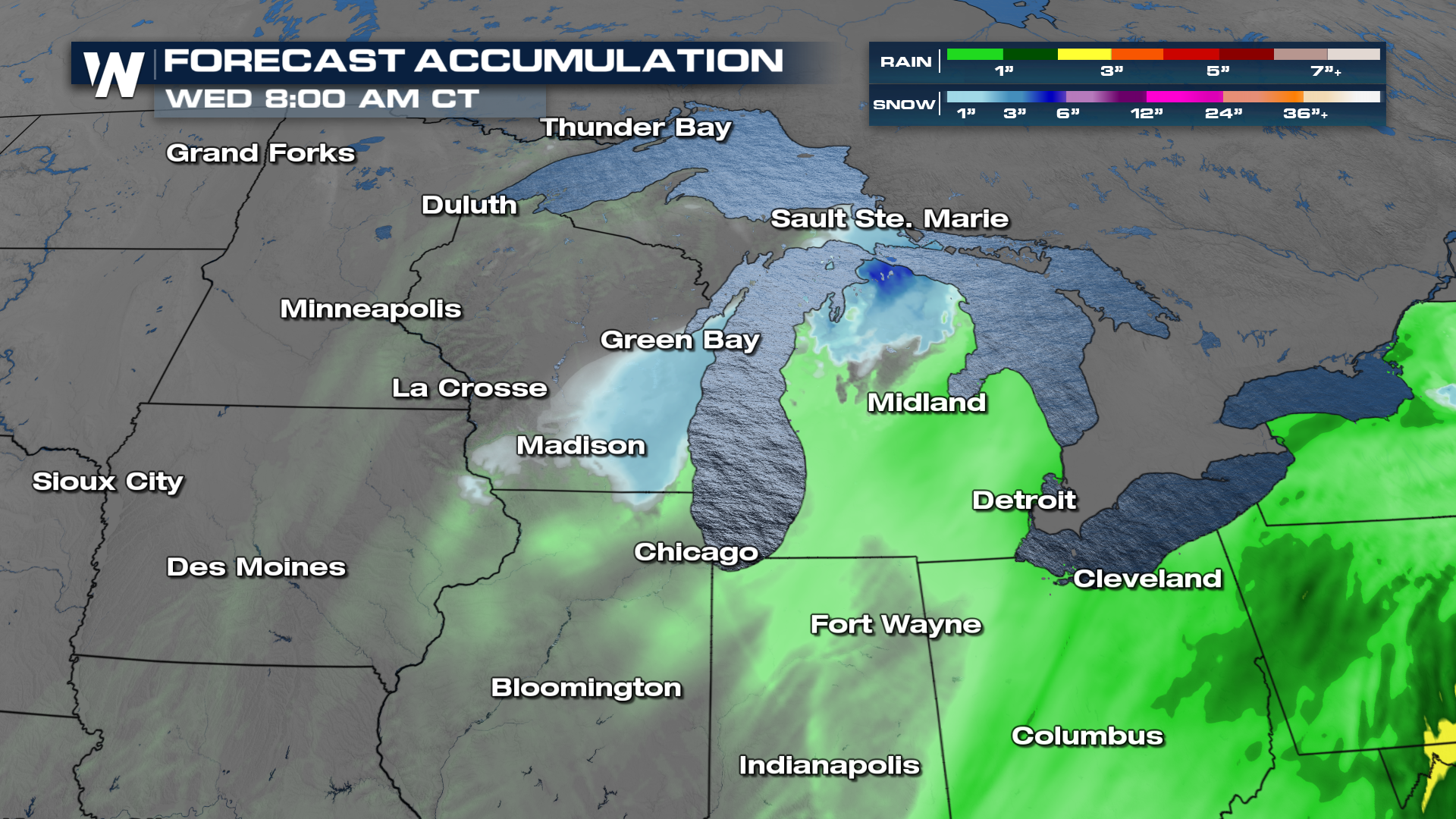 Temperatures will be cold enough to support snow and ice during the evening and overnight hours with daytime highs in the 30s and 40s, pretty typical for this time of year.