[
Blizzard conditions this morning (Thursday) near Willmar, MN from MNDOT plow camera. Via NWS Twin Cities
] A more 'uncommon' Ice Storm Warning and Blizzard Warning are in effect for parts of the central/northern Plains Wednesday night and Thursday morning. These types of warnings aren't completely rare, but on a storm-by-storm basis they don't come around every time! The ice storm warning and blizzard warning join a long list of states/cities under winter alerts. Take a look!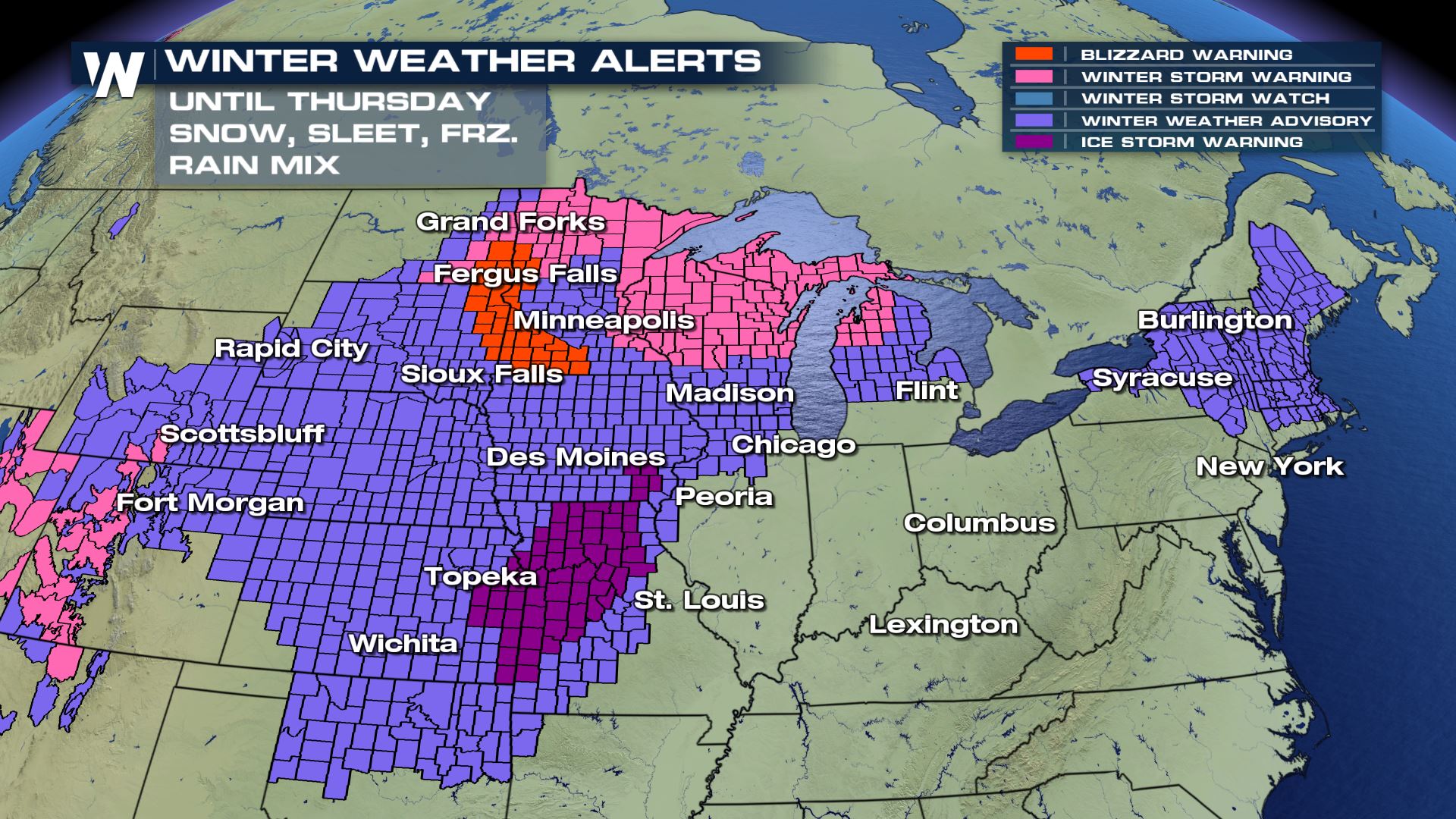 The Ice Storm Warning is in effect for a good portion of Missouri and parts of Kansas/Iowa Wednesday night to Thursday. This means that significant icing is expected to occur, enough ice to knock out power, knock down trees and make travel extremely difficult.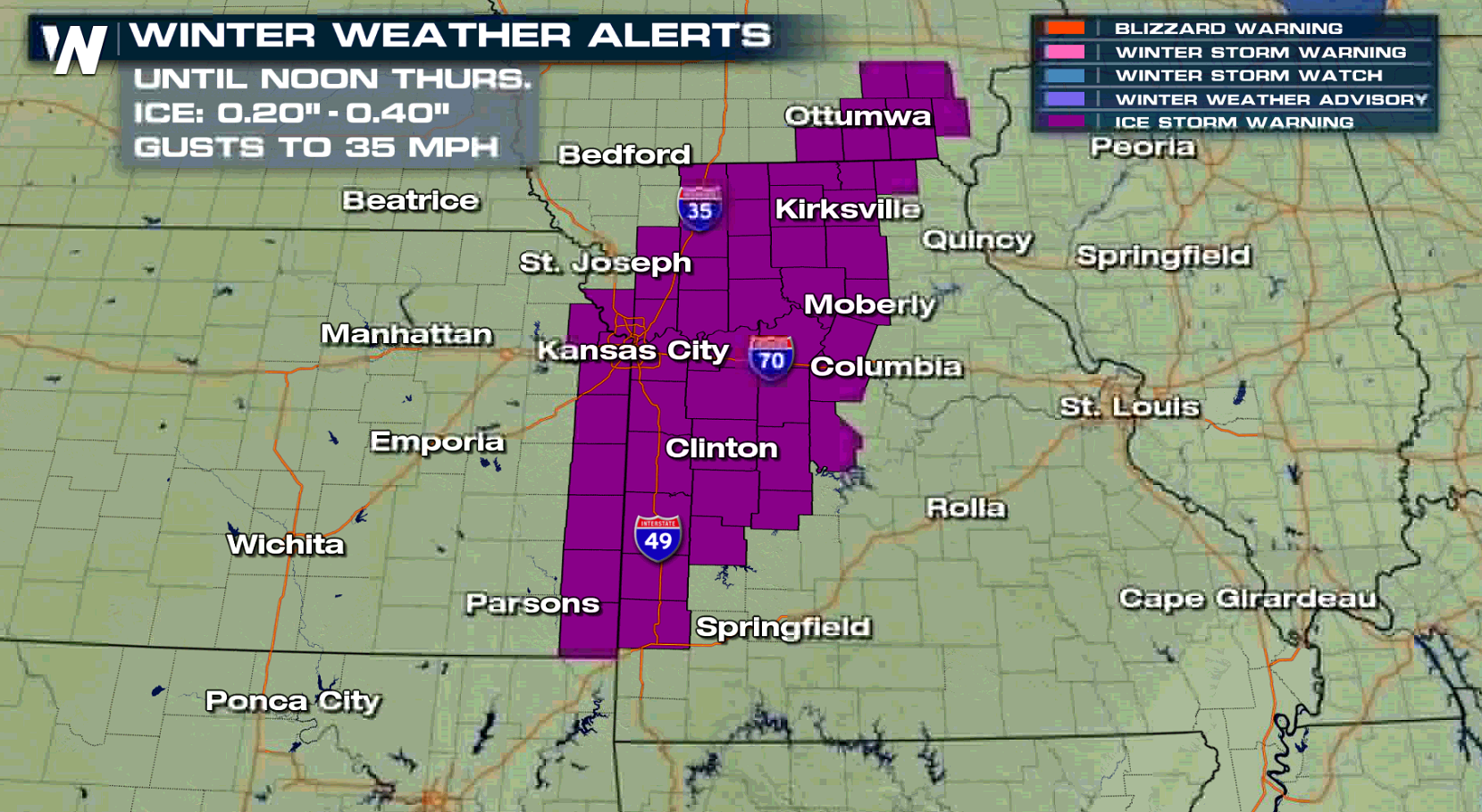 If THAT's not enough, the *wind* will be gusting upwards of 35 miles per hour! Imagine the weight of a half-inch of ice, strewn out along power lines and trees, then throw in a blustery, gusty wind of 35 mph. That said, power outages are going to be likely in parts of the purple-shaded region Thursday morning. Make sure generators are gassed up and electronics are charged! Then there's the Blizzard Warning: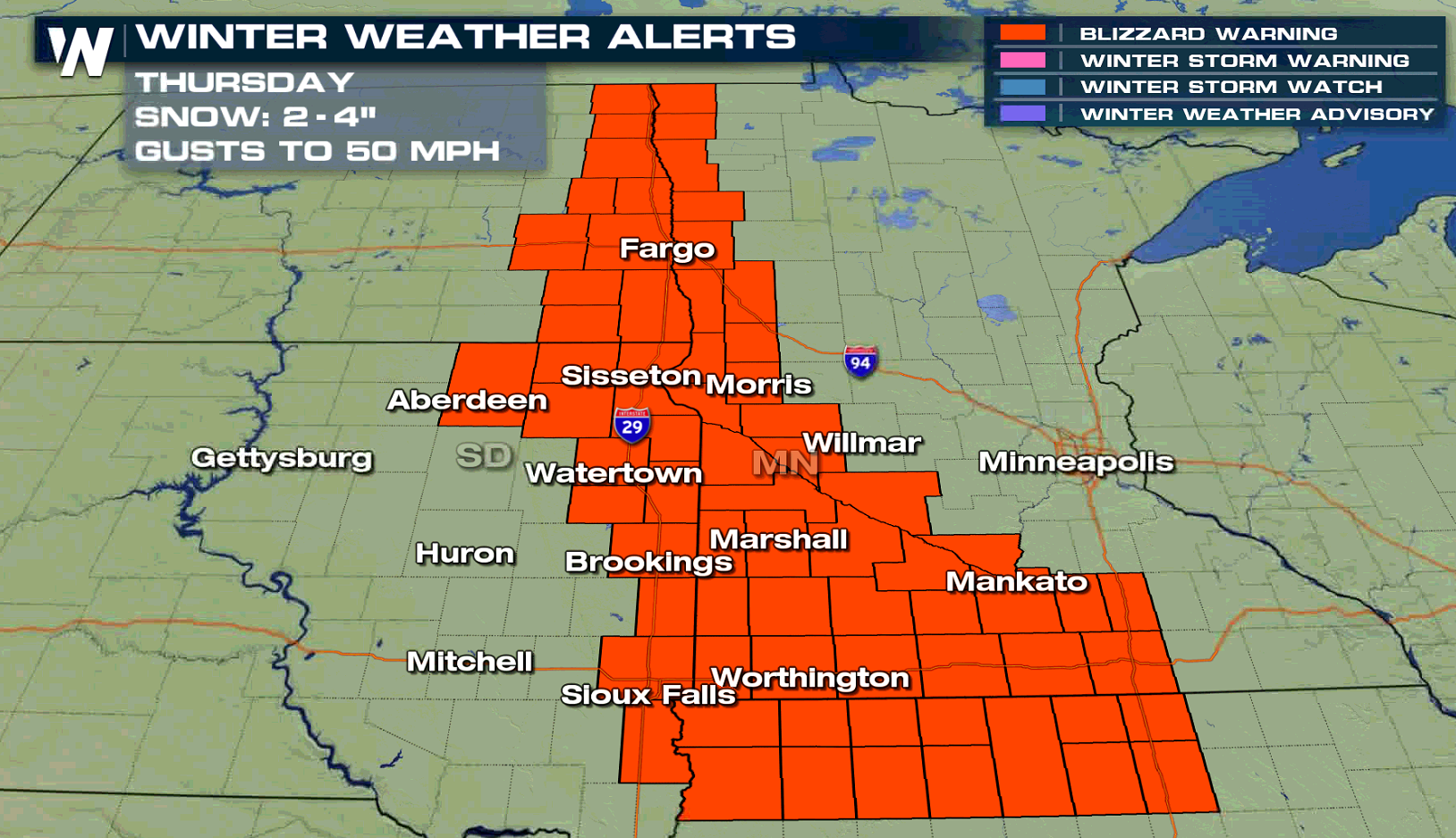 A Blizzard Warning means that blowing snow will create visibility of 1/4-mile or less for 3 consecutive hours, along with winds of 35 mph or greater for 3+ hours as well. This will make travel difficult, if not impossible. Interstates 29 and 94 are just some of the roads expected to be impacted.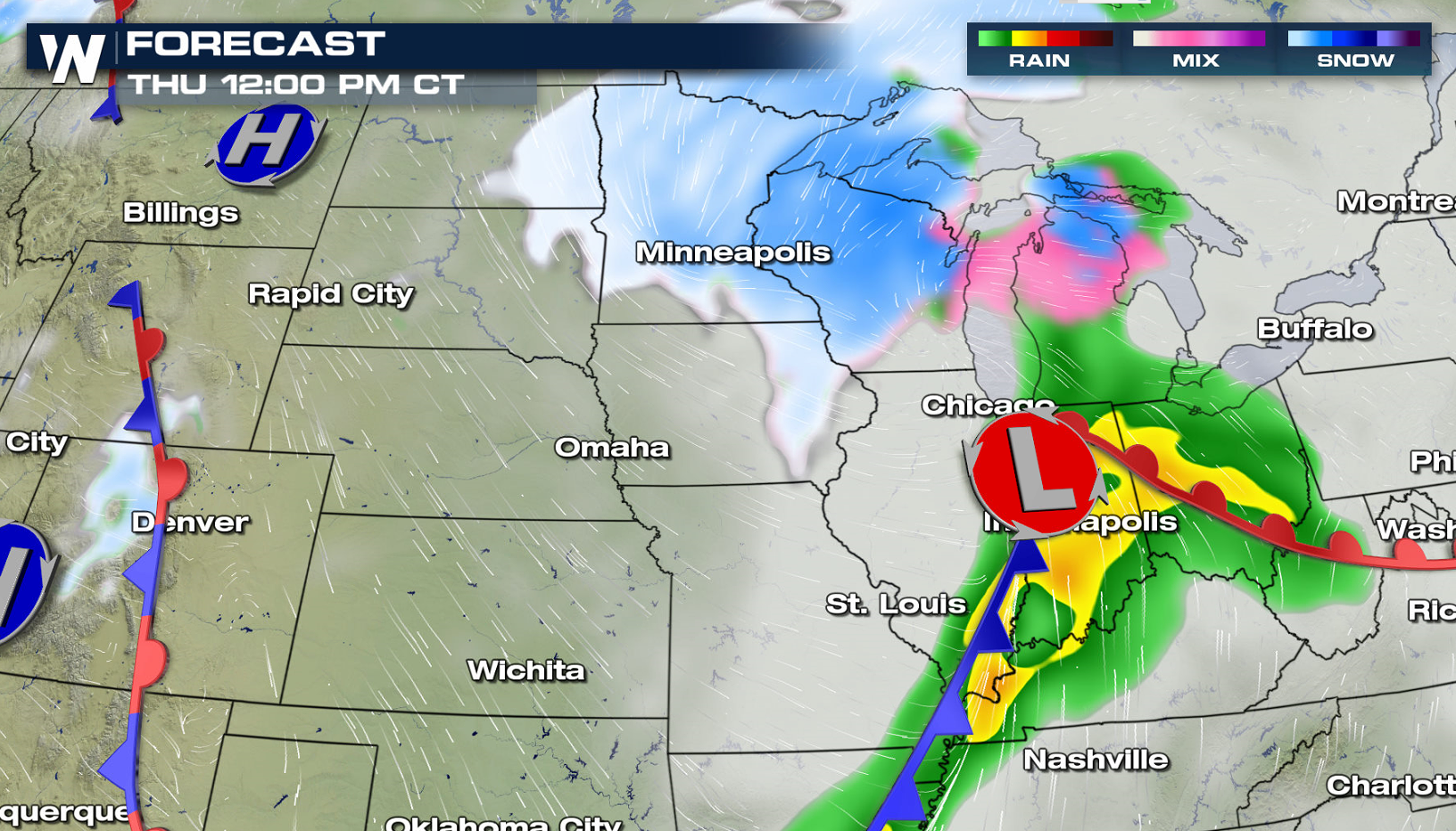 Here's the timeline! A low pressure center will be developing from Texas to Kansas, moving northeastward. The white and blue above represent snow, the pink represents ice and the green and yellow represent rain.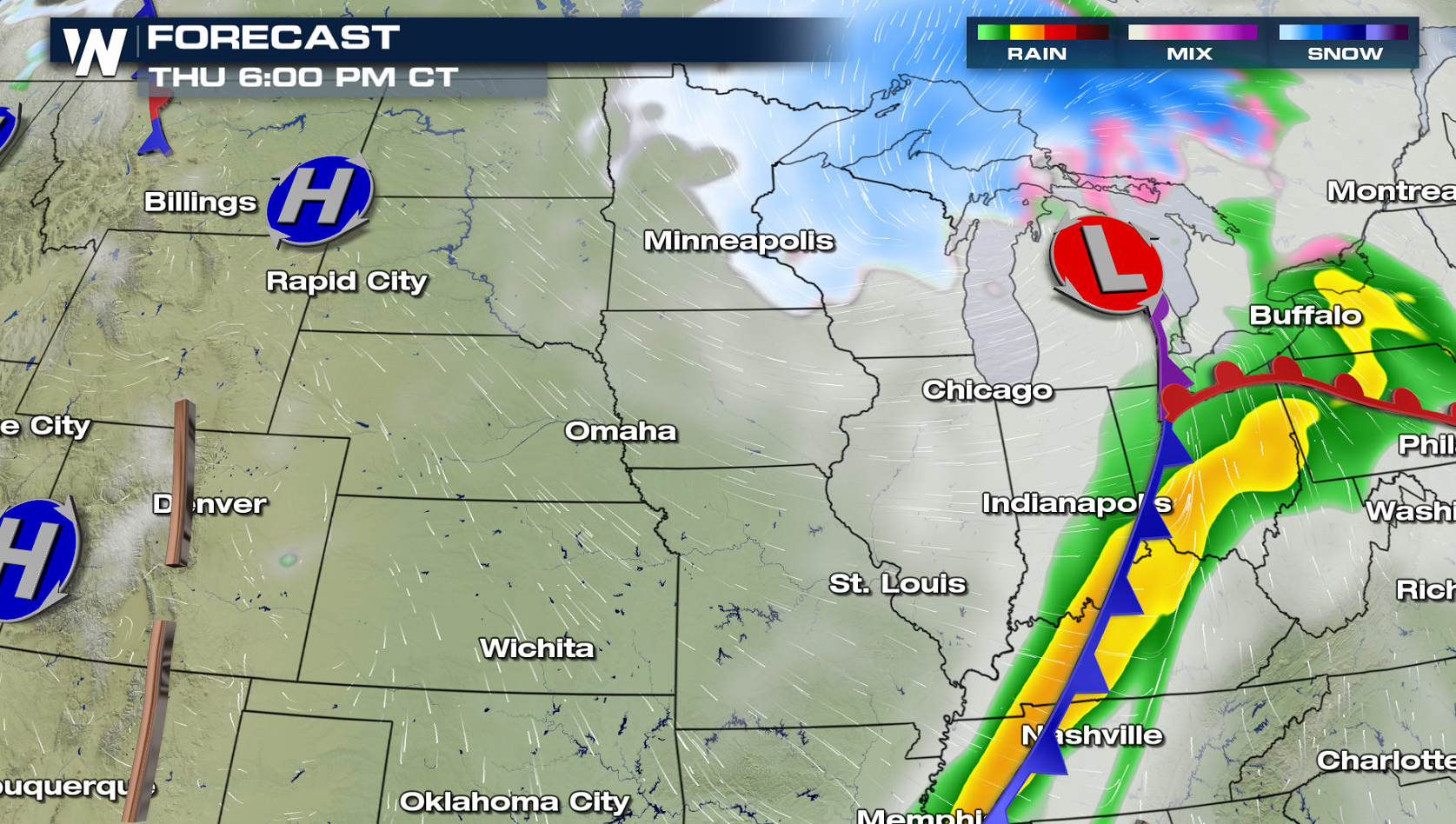 By the evening (Thursday) commute, the center of the low pressure area will quickly move over the Great Lakes. It will get windy and rain/snow/ice will end in the central U.S. However to the north, snow and the wintry mix will get heavier for the Great Lakes region.
In total, snowfall will be heaviest in the deeper blues, icing heaviest in the deepest pinks/purples and rainfall heaviest in the yellows and oranges. Long story short, the precipitation will come down in all types, weather and road conditions will vary by city and state, and this storm will have high impacts through tonight!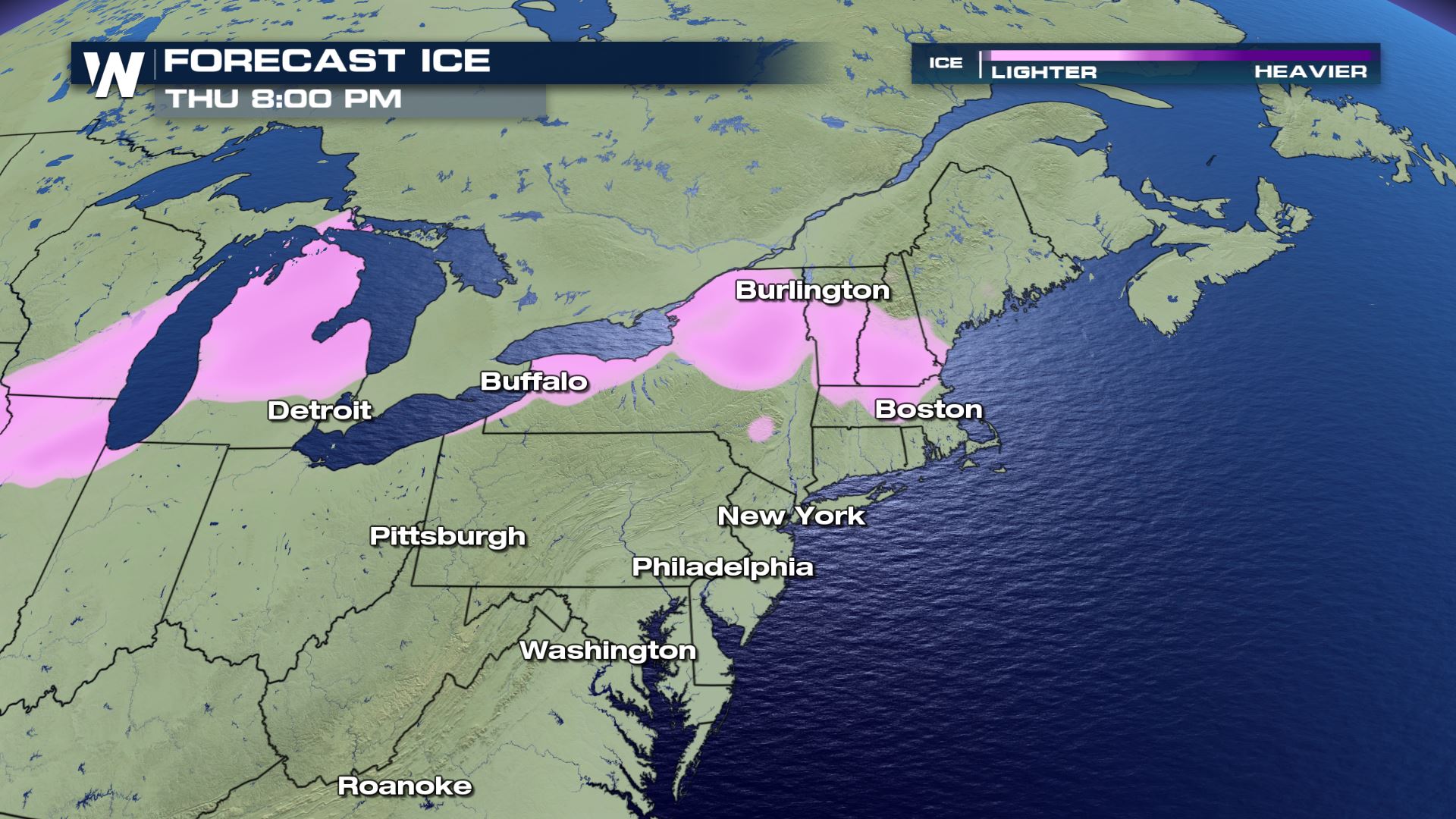 Meanwhile not to be left unmentioned, a separate piece of energy in the atmosphere will bring light to moderate icing in upstate New York and New England. Slick roads, isolated power outages and slow-going will be the theme. For WeatherNation, Meteorologist Steve Glazier