https://twitter.com/WeatherNation/status/1433144291707301891 Hurricane Ida brought
major impacts to the Gulf Coast
. After bringing rain through the mid-south Tuesday, Ida's remnants are expected to bring big impacts to the northeast. A tornado confirmed near Annapolis, Maryland was one of many tornado warned storms Wednesday afternoon. The threat continues with a Tornado Watch for highlighted areas until 10 PM EDT. This is where conditions will be most favorable for a tornado, but there could be warnings issued outside of the watch area as well. Have multiple ways to get warnings today!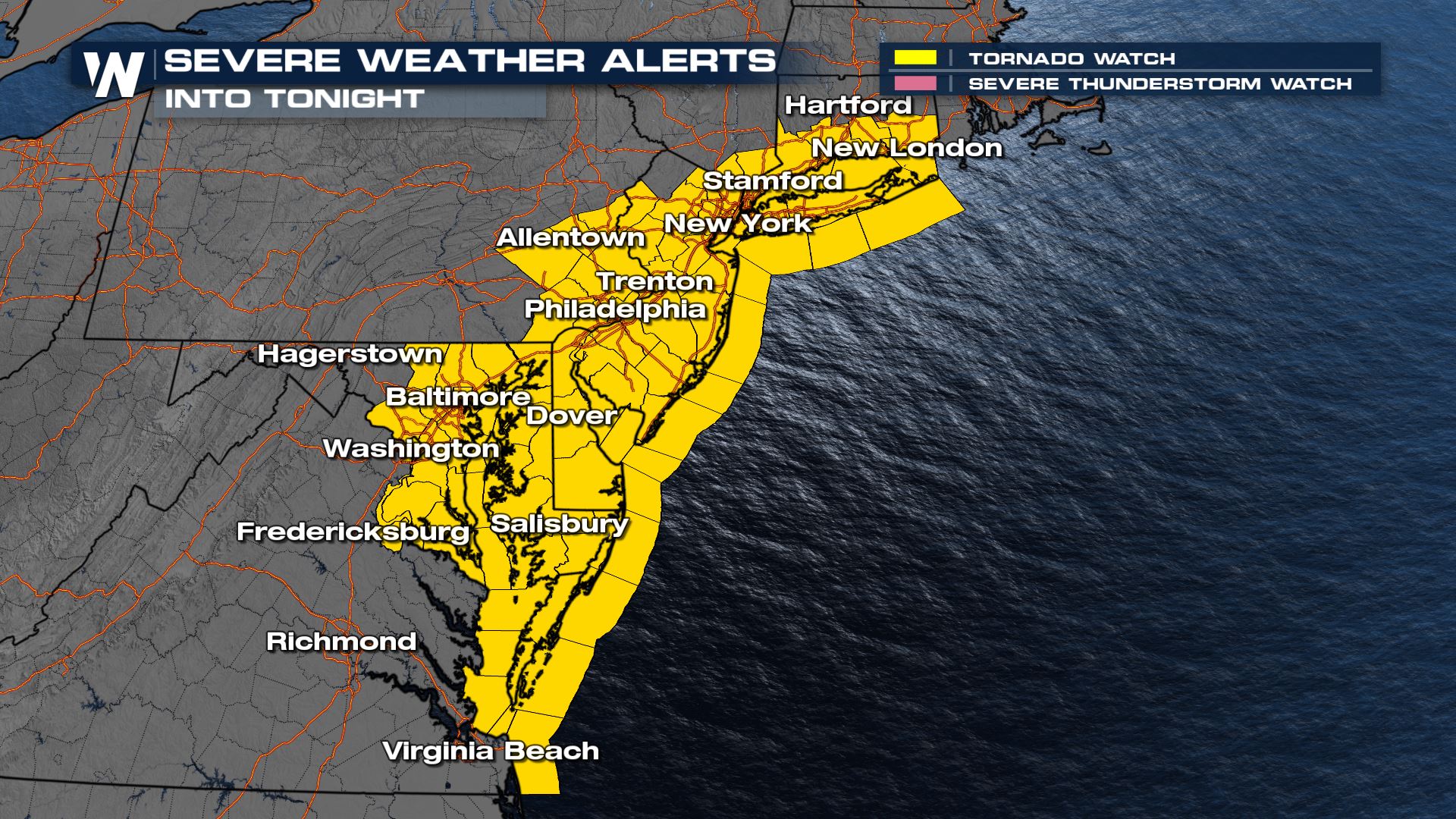 The Storm Prediction Center has issued an enhanced risk for severe storms, mainly for the increased tornado threat. An enhanced risk is a three out of five on the scale. The area highlighted in orange includes Baltimore, Washington D.C., Philadelphia, and most of the DelMarVa. Anyone with interests in that section of the populated I-95 corridor need to monitor the forecast for updates.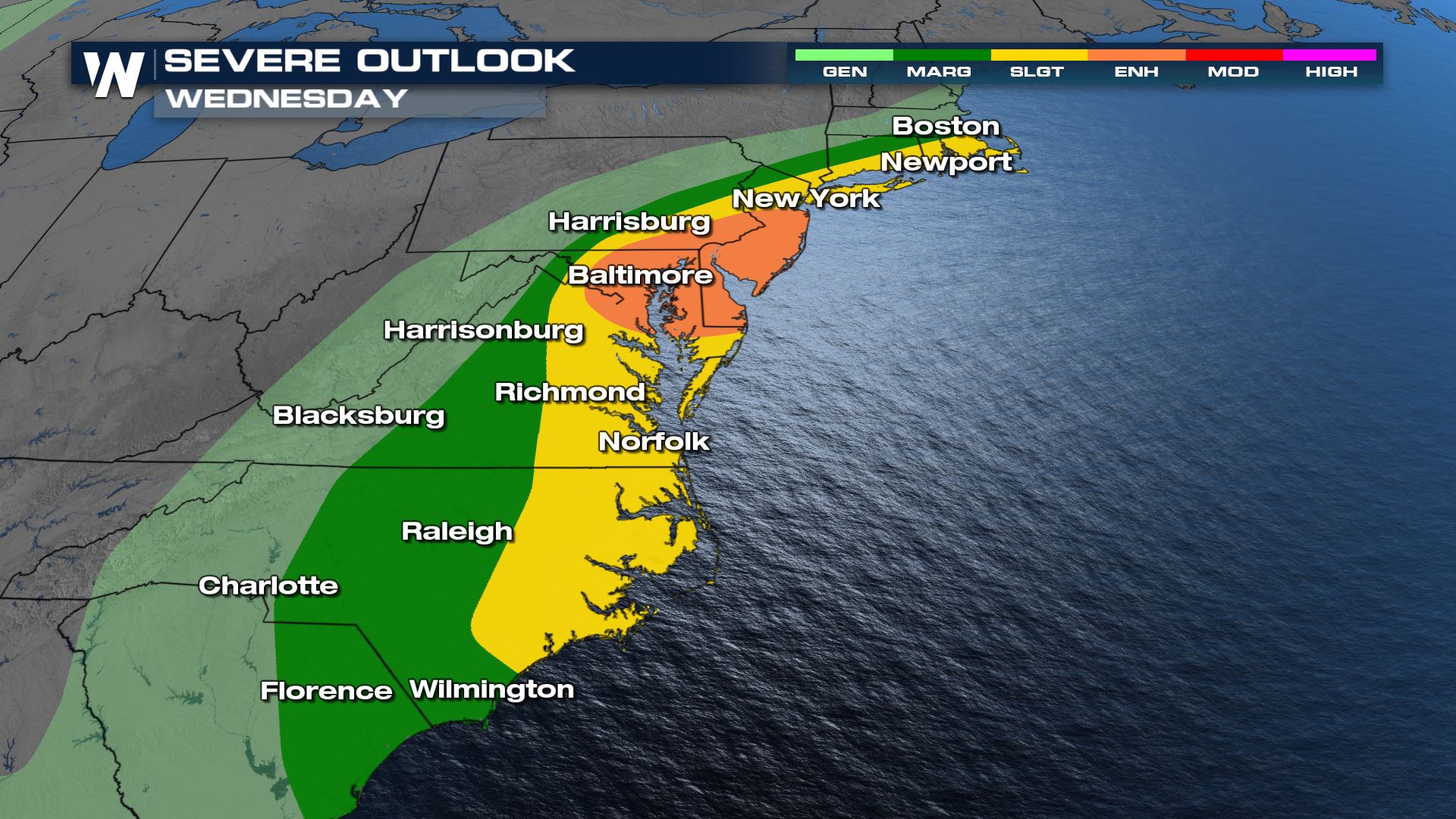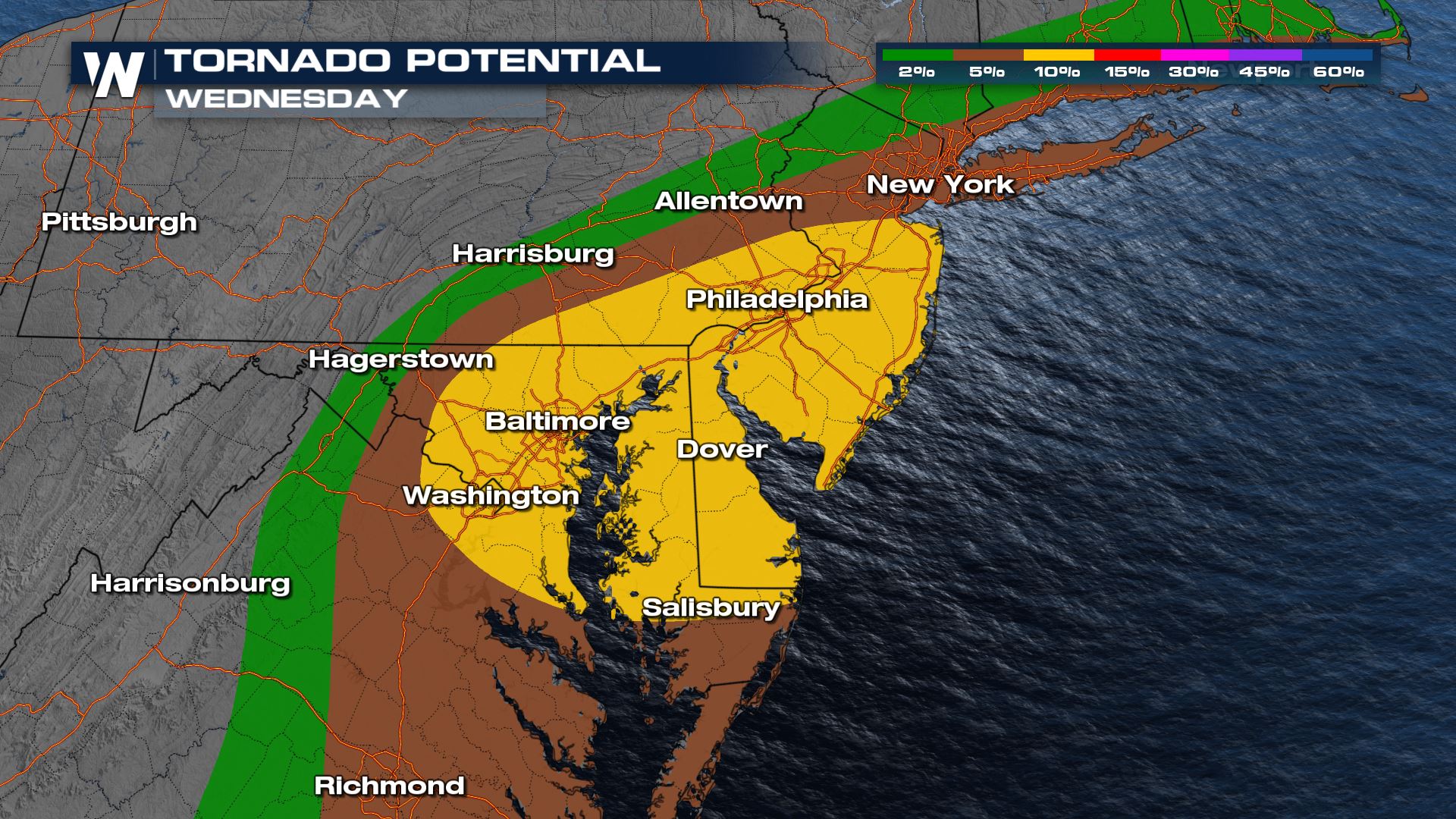 Forecast
As Ida's remnant low slides northeast, a warm front will flood the area with moisture and instability. A healthy line will push east into the evening. By midnight, the line will be hanging in New York City and Boston. The slow moving nature of the line will make flooding a major threat.
CLICK HERE
for more on the flooding forecast for the northeast.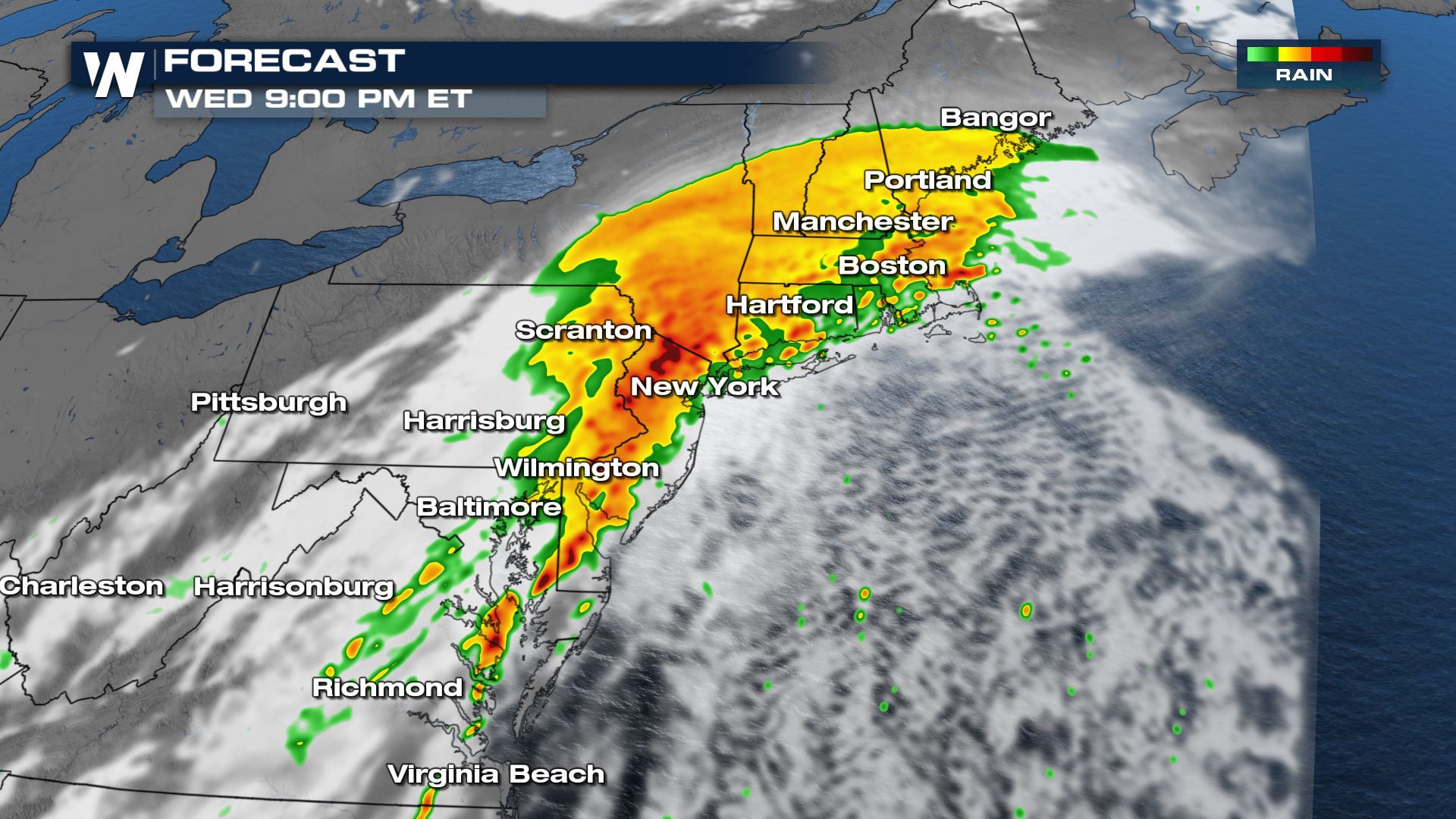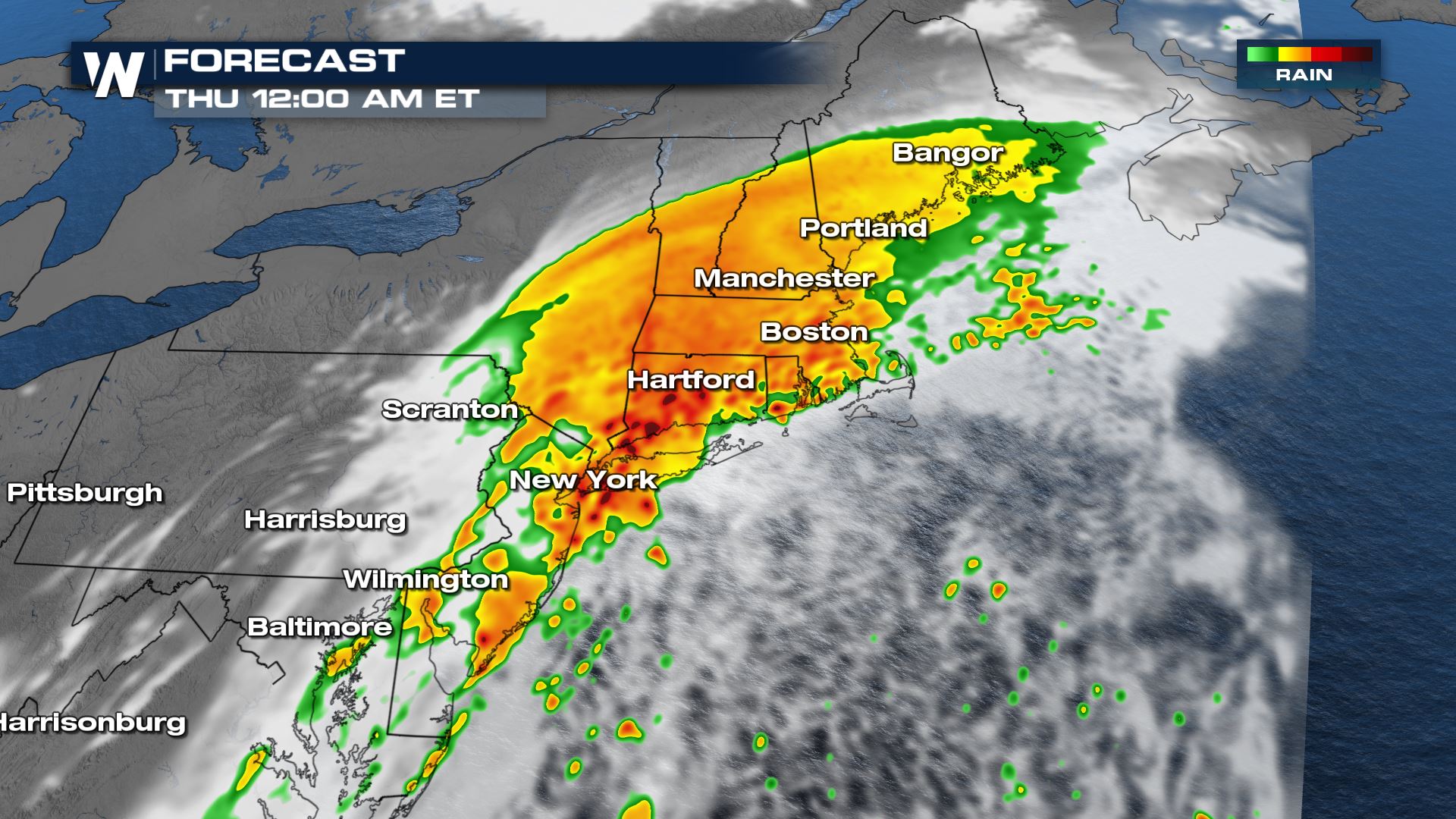 Heavy rain will continue into the overnight hours, with pockets of severe weather along the I-95 corridor through early Thursday morning.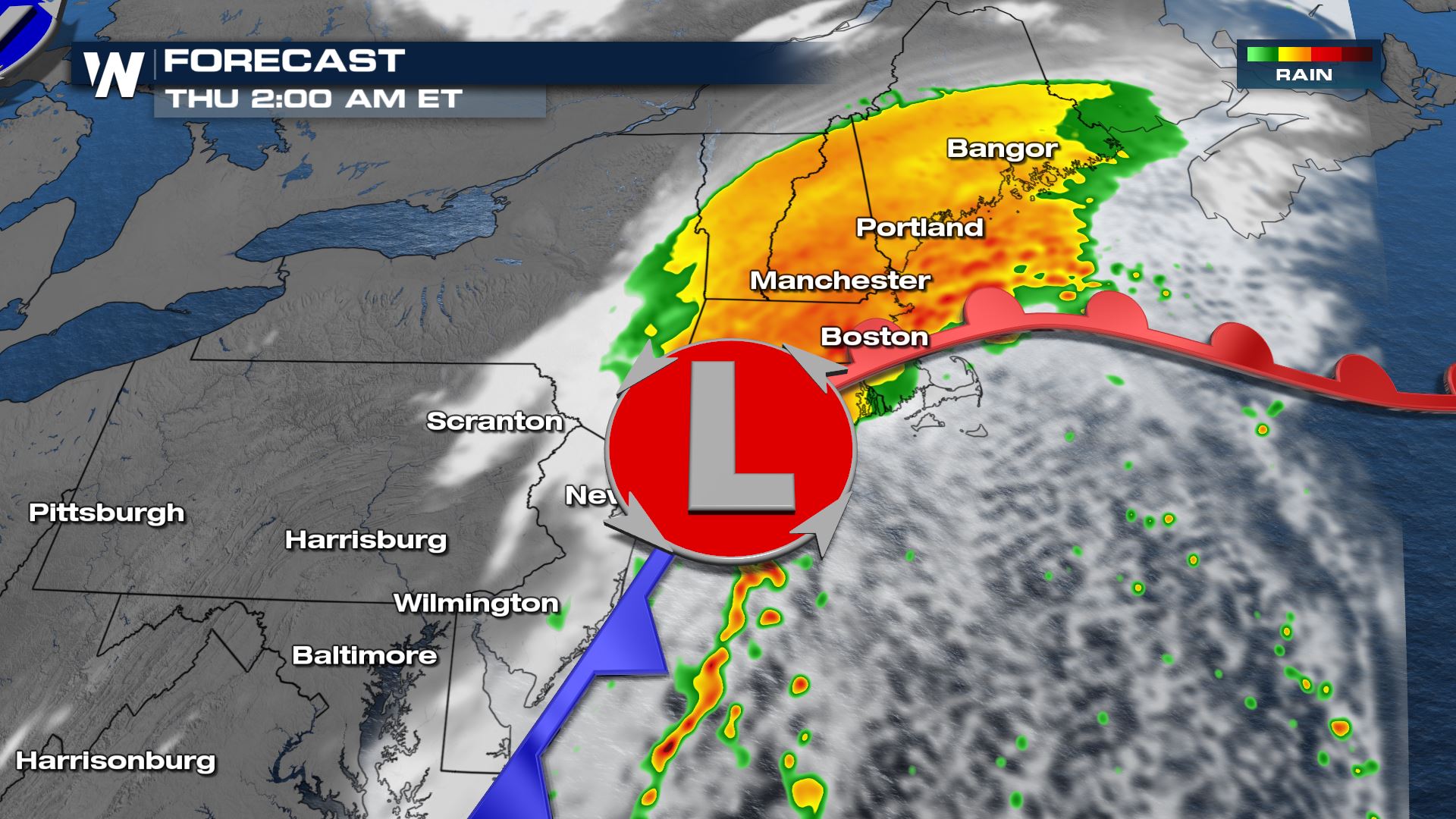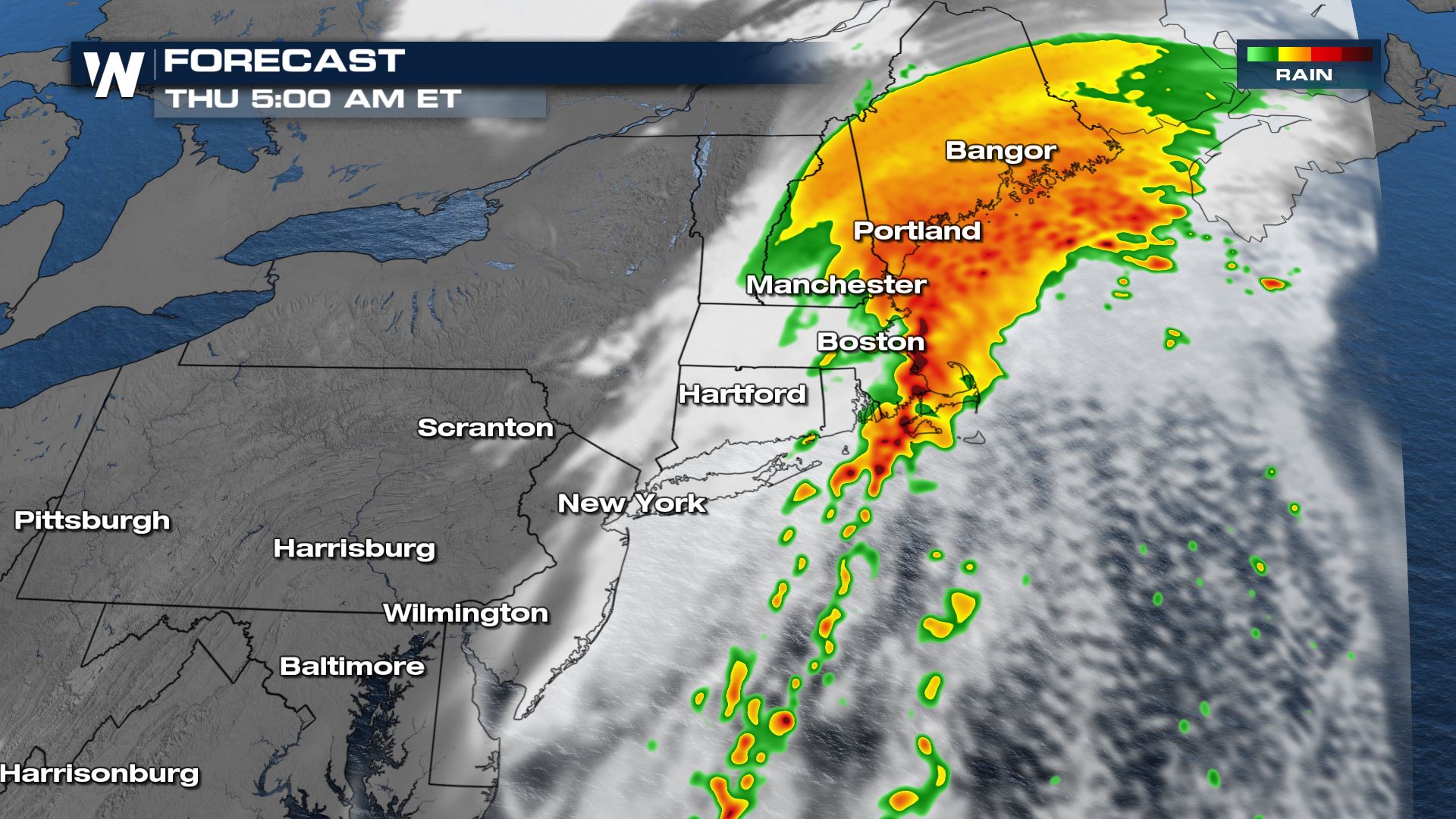 Ida's remnants will mostly be offshore by the mid-afternoon hours on Thursday, but are still expected to bring significant impacts to the Eastern United States through that time.