After a few dry weeks in California, more systems are forecasted to impact the western U.S. and bring heavy snow back to the Sierra Nevada. This comes after a February 1 snowpack reading at the highest levels in 6 years by the California Department of Public Resources.
This system has brought strong winds to the area! Winds gusting to over 100 mph have been recorded across the higher peaks on Sunday.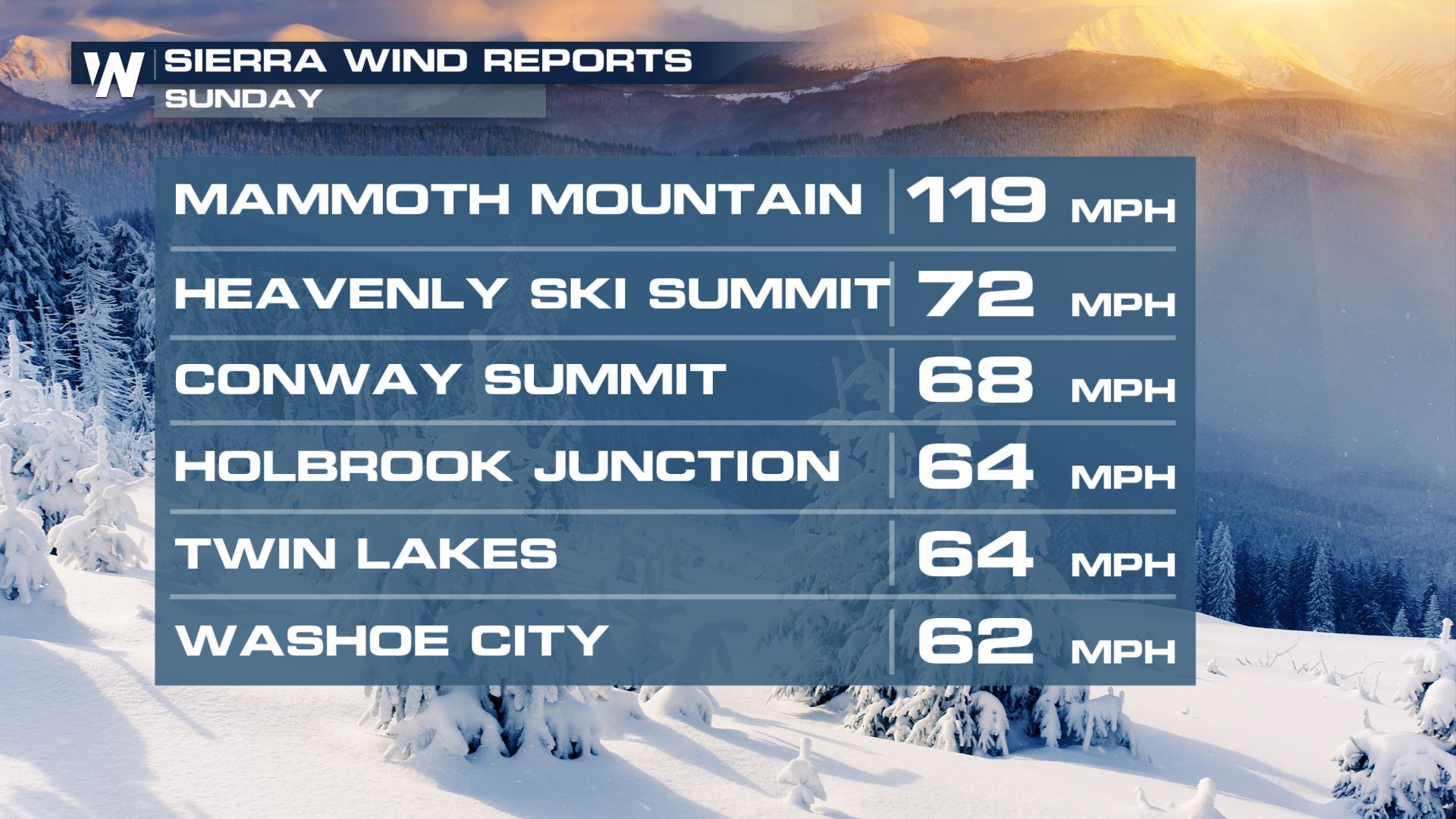 Impacts from the heavy snow will be felt the most near Reno, Bridgeport, Bishop, and Lone Pine. This includes difficult travel over the Donner Pass, near Truckee along I-80 and the Hwy. 50 corridor west of South Lake Tahoe.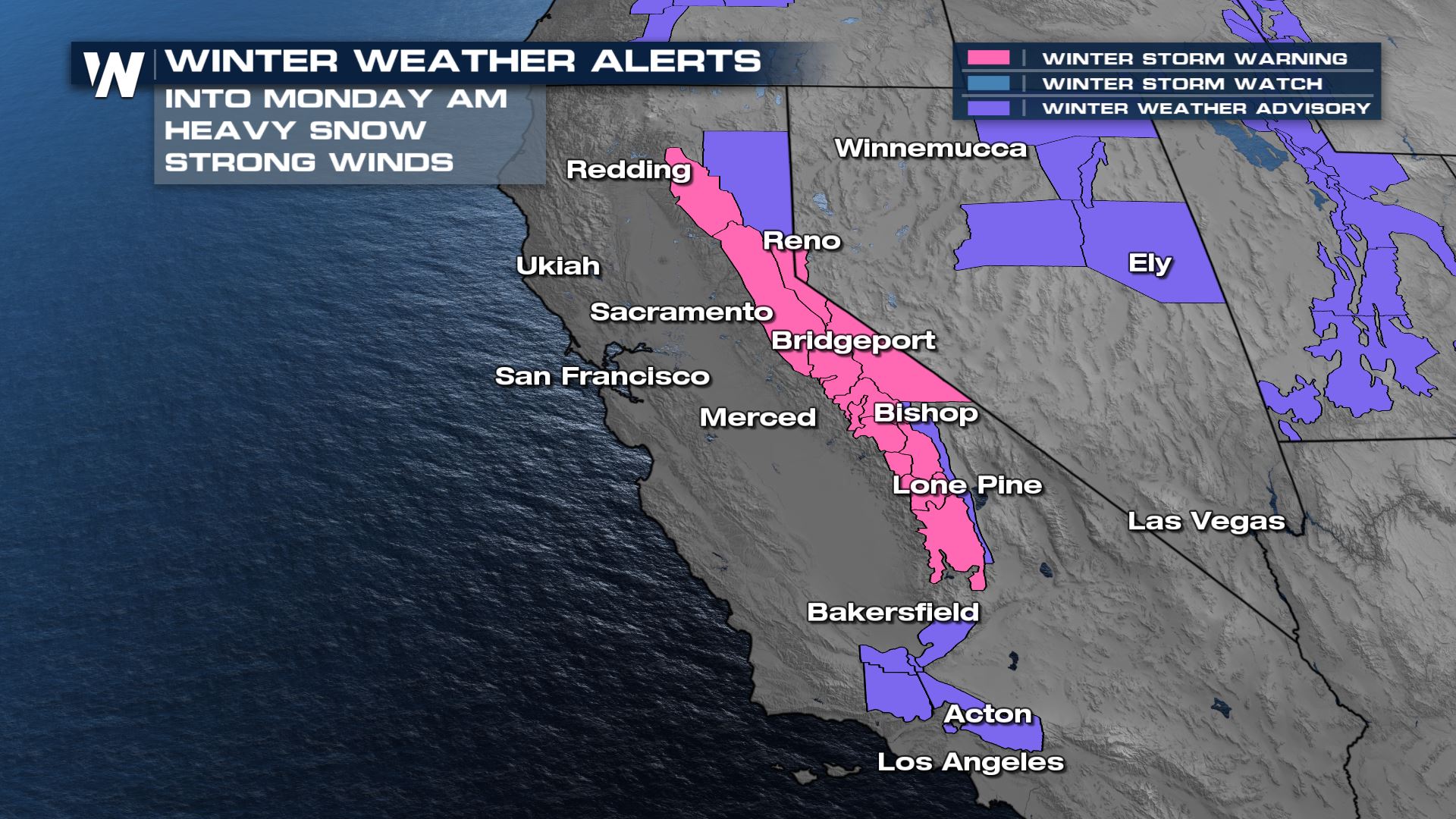 While the system moves onshore there is the chance for strong thunderstorms through the foothills and coastline of California. Although widespread severe storms are not likely, a few storms could produce gusty downdraft winds and heavy downpours at times. Rain and snow will remain scattered behind the front, gradually tapering tonight.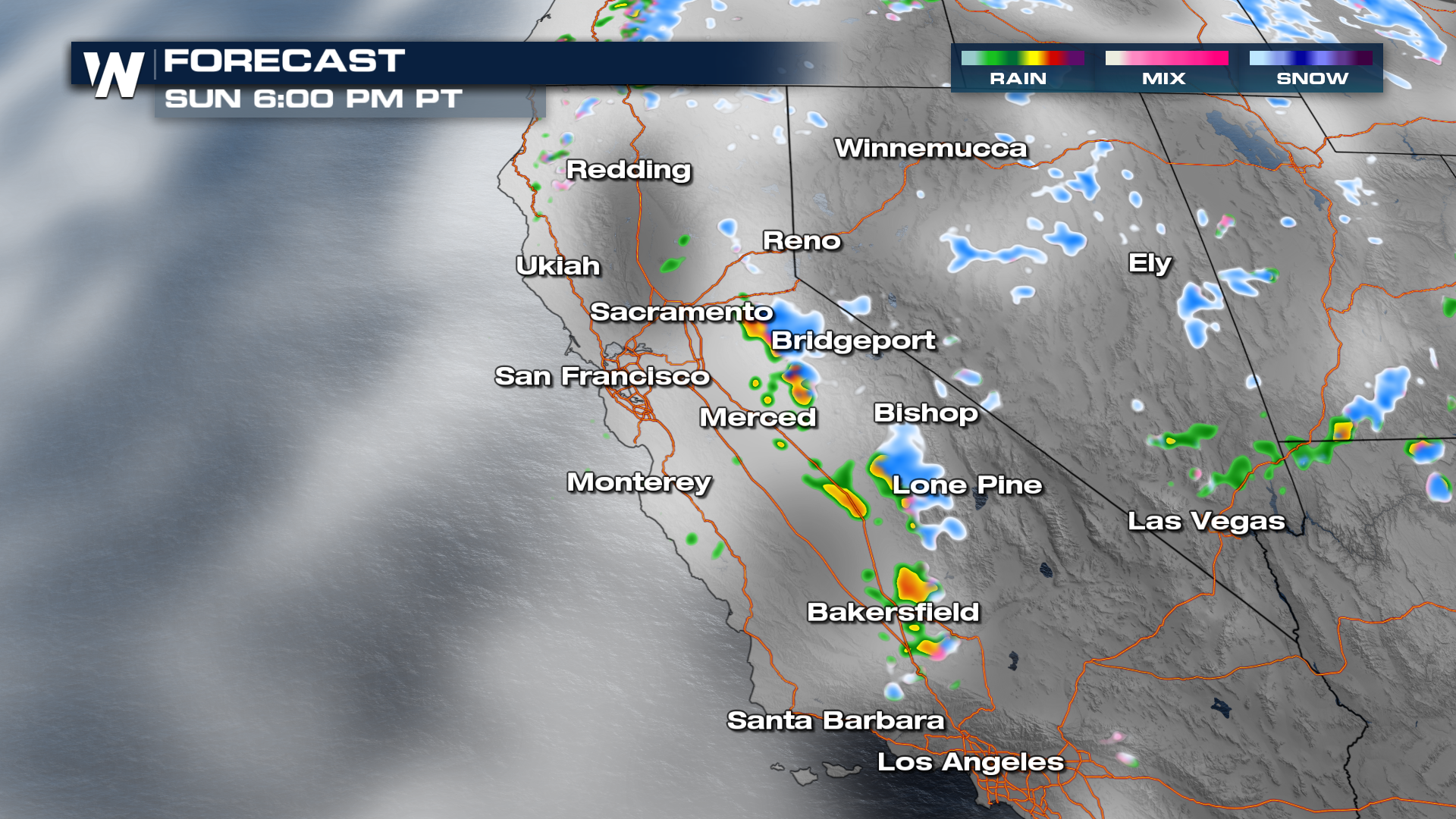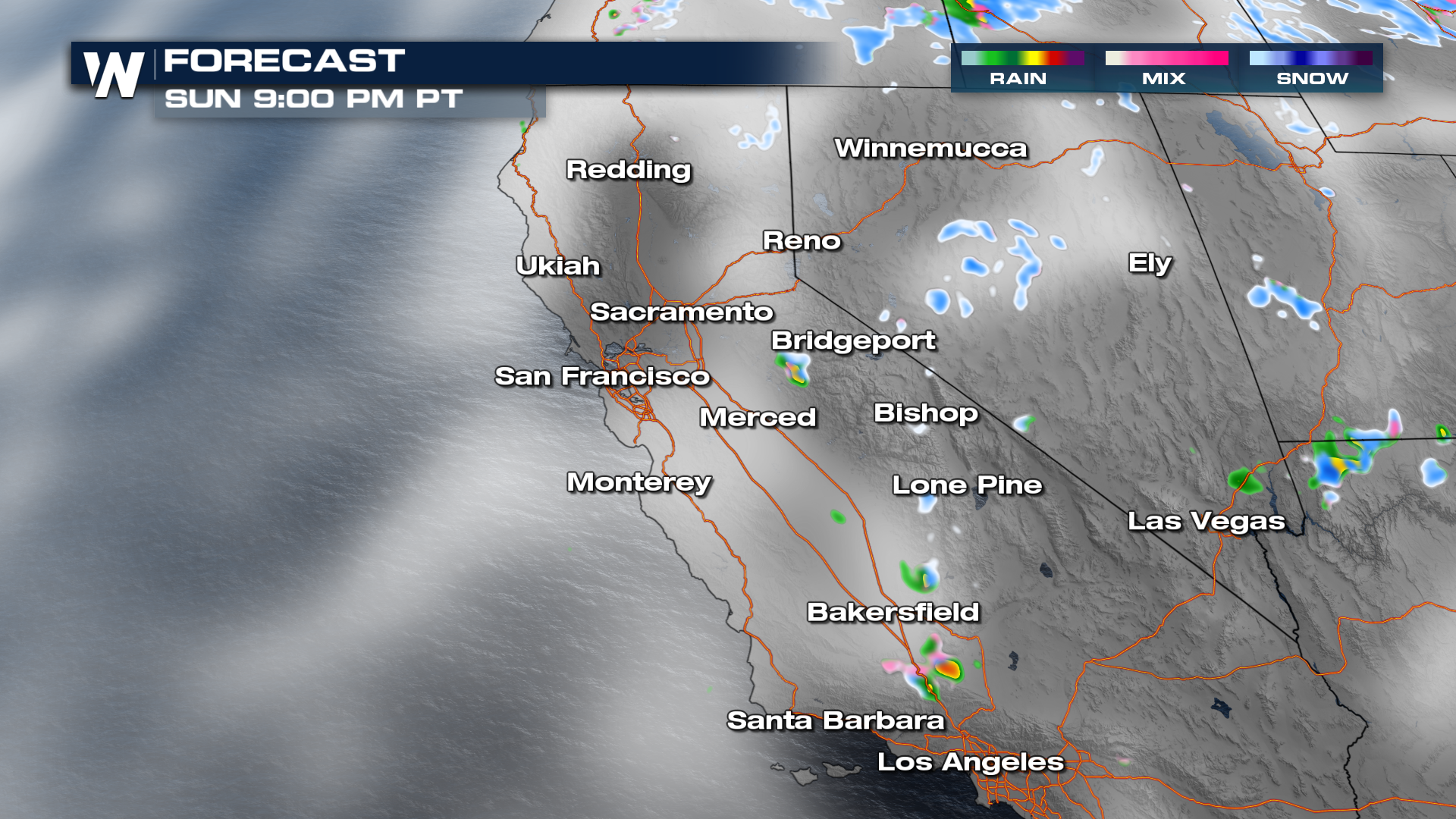 Model indications up to 6-8" of snowfall through the highest peaks by tonight. Although the highest snowfall totals will be in California, accumulating snow is possible all the way into the northern Four Corners.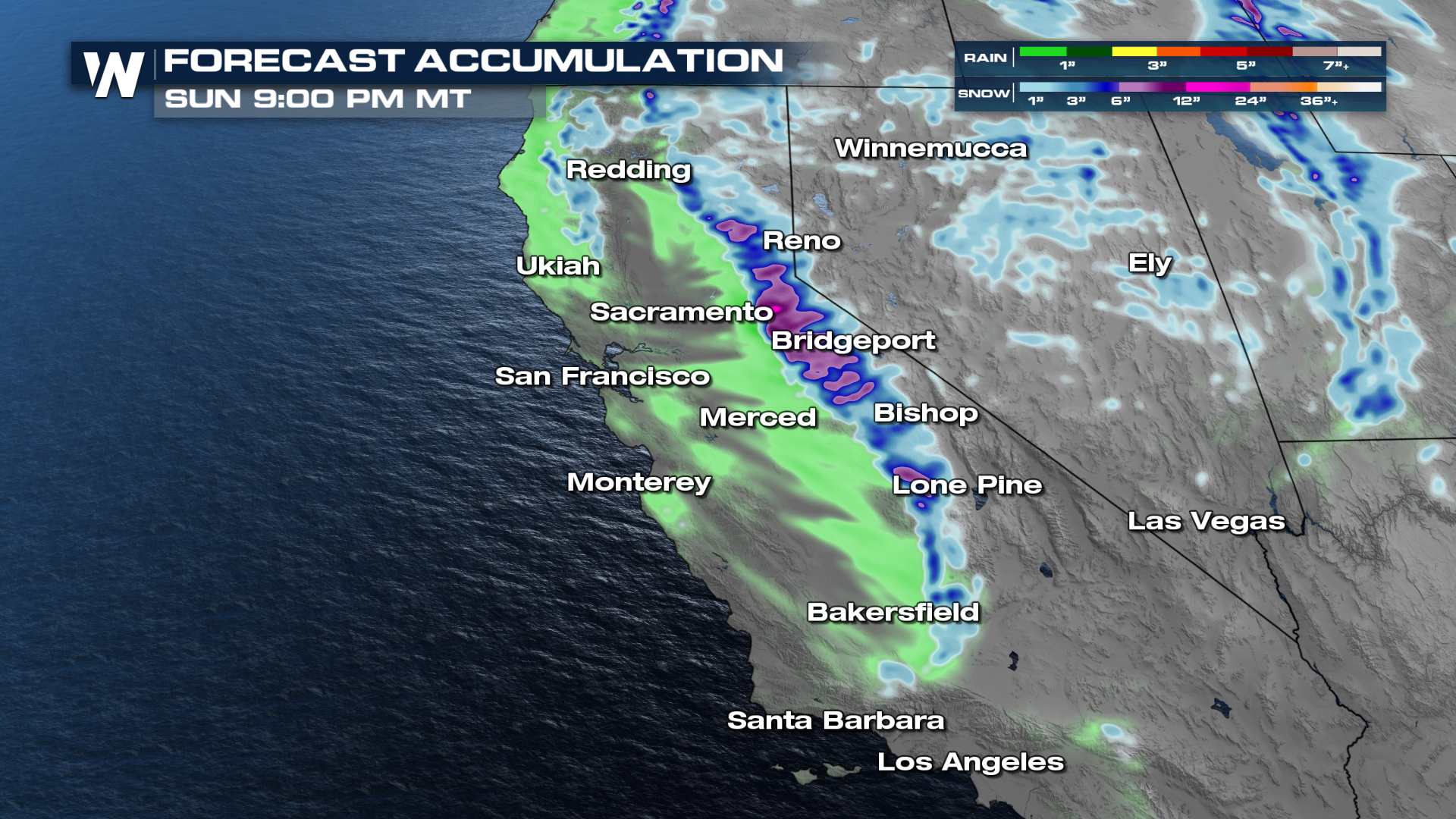 Stay with WeatherNation for the latest forecast and for the Western-specific regional forecast, always 50 past the hour.